Hemangiona Progress Update: 5 Years Old
It's crazy – even as I gathered photos for this blog post, tears are streaming down my face. I can't still put into words the fear and the worry I carried for the first year of Victoria's life when I just didn't know anything about hemangiomas. This little "pink spot" on her head grew rapidly and aggressively within the first 6-9 months of her life and it just scared me. I was scared not knowing if it was growing internally. I was scared not knowing if it hurt her when I touched it. I was scared now knowing all the what if's and it just was tough for me. I remember google searching HEMANGIOMAS and becoming more and more worried about what I was finding, so my doctor gave me the very best advice, "Stay off google and just listen to his advice and her doctor at Boston Children's." As difficult as it was sitting on my hands and not letting them go to google, I DID listen and I found that sharing my story and getting feedback from other moms and dads was the best thing in the world. I found that listening to the stories of others was way more productive than scary for me. Not to mention – I loved having people to reach out to and ask questions to along my journey.
Just to give you a quick look – this was what Victoria's hemangioma looked like her first year: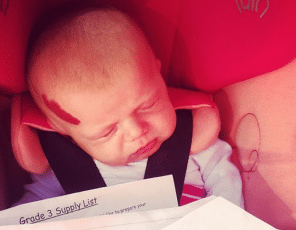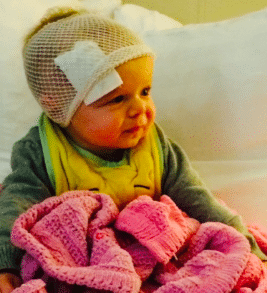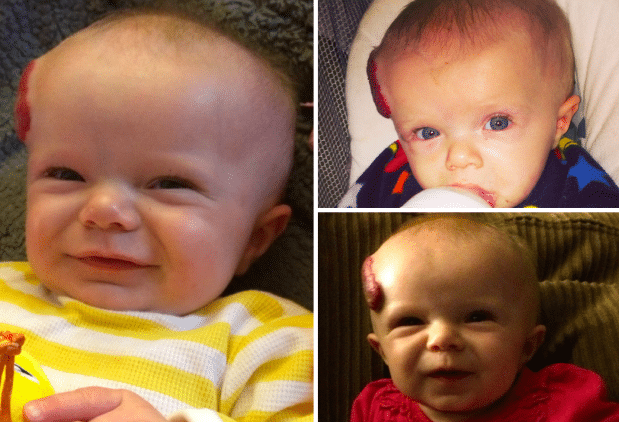 As you can tell from the last series of photos, it was pretty raised off of her head. It scared me so much because I wasn't sure if there was a pressure point for her. I felt like I treated her like glass because there was so much unknown to me.
In sharing her story, I've always hoped to help just one person. I didn't want anyone to feel alone or scared. I'm not a doctor, but I hoped by sharing our personal story – someone would feel better about what they were going through.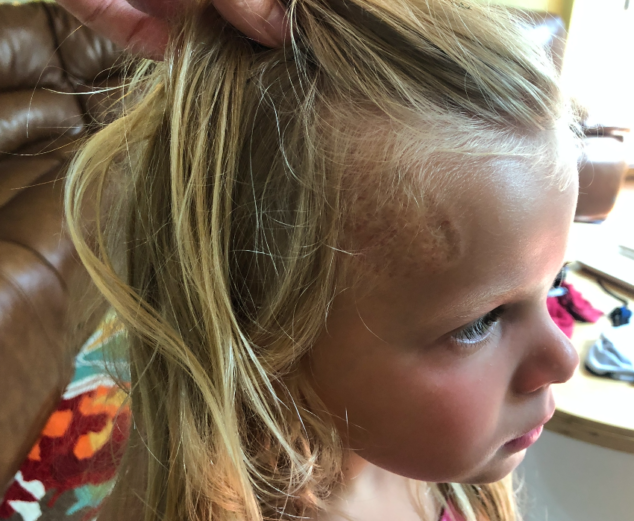 I can't believe she's now 5 years old (!!), but I'm happy to share our 5 year old update today!
As always – I'm here for any questions. Feel free to email me: Audrey523 @ mac.com