How to Throw the Perfect Princess Party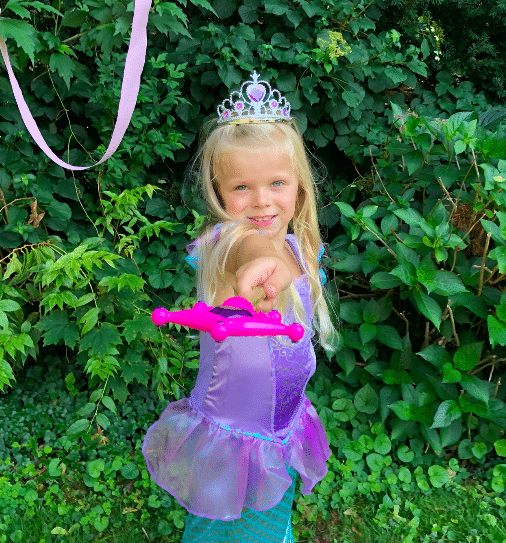 When Victoria was first born, one of the first things I bought her was a tiara. In my mind my little princess was born! She was finally here and I couldn't wait to experience all the girl-moments with her! The best part? My husband and 4 sons knew just how important it was for me to have my girl moments, so they've been all about the pink and glitter and glam and tulle and everything girly since the day she was born!
Usually for Victoria's birthday parties I've had family and friends over and we've celebrated at our local pool club. It's always been great because it's been easy for us and Victoria was young and she didn't really have any "real" friends yet beyond her brothers and cousins.
For her 5th birthday this year? It was a little different. She specifically asked for a PRINCESS PARTY! She's been asking for one since February and I wasn't going to deny my little princess her very own princess party! As a matter of fact, I think I was more excited to plan it than anyone!
I searched high and low online for some awesome Princess Party ideas. I wanted it to be something she remembered, but I also didn't want to break the bank. She is 5 after all, not 16 or 21 or 40! I really wanted to make it special and amazing and fun for her and all of her friends, but also wanted to keep in mind that these kids ARE 5 years old, too!

How to Throw the Perfect Princess Party?
1. I asked all of her friends that she invited (13 to be exact) to come dressed as their favorite princess! I knew everyone would pick someone different, so I wanted to let each girl decide who they loved the most! It was adorable to see the little girls dressed as Cinderella, Belle, Moana, Aurora, Jasmine, Rapunzel and (Victoria) Ariel! My mother even got into the magic of it all! Easiest way to get the princess feel going!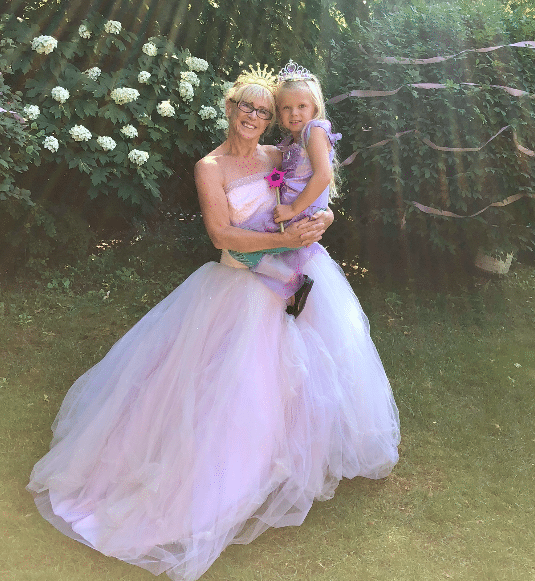 2. I wanted to make sure that each little girl had a tiara to have some fun with during the party, so I ordered on Oriental Trading a bunch of plastic tiaras and they were PERFECT! Definitely look into Oriental Trading for themed items for your party! They had a ton of Princess stuff!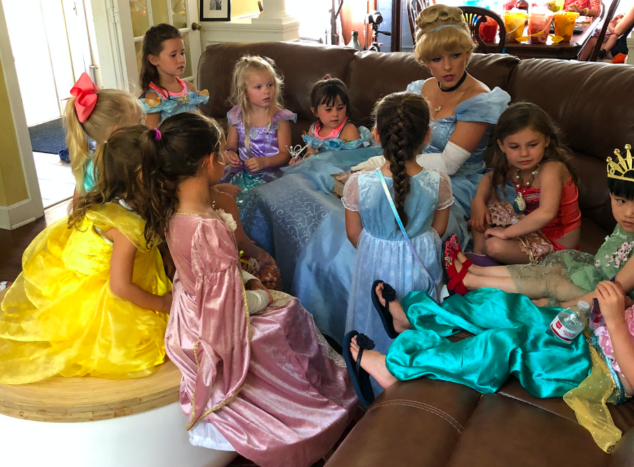 3. I know whenever Victoria goes to a birthday party she loves to leave with a goodie bag! I knew that I wanted to do something really cute and fun for the little girls, so I (of course) went with the Princess theme. I went to our local dollar store and bought sand buckets for $1, the best part was that they had all glittery looking ones in fun colors – pink, peach and yellow! Then I went back to Oriental Trading and bought princess pink beads, princess stickers, princess tiaras and princess wands. I found at Target for $1 princess bubbles, too! I stocked up! I knew the girls would love leaving with a GREAT princess goodie bag and we were right! The best part was how much fun we had creating them! It was a blast! Make sure you create a really great goodie bag, there are so many ways to do it without spending a ton of money!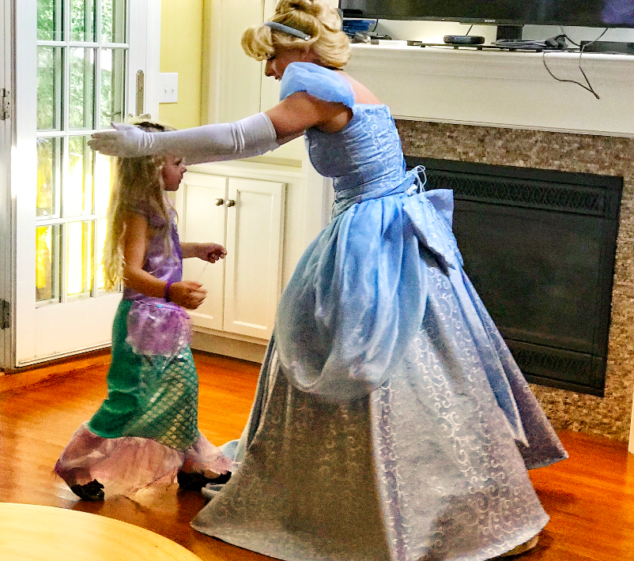 4. You can't have a Princess Party without a PRINCESS, right!? I found a local company called Isabelle's Princess Parties and was able to hire Cinderella to come to our house for an hour! It was AMAZING because Victoria didn't know I was hiring Cinderella! The look on Victoria's face was (literally) priceless! It was just amazing and I loved every single second of it. Cinderella read to the girls, danced with them, sang with them, gave them all glitter tattoos and took photos with them! It was just awesome! If you aren't able to hire someone to come, find someone (or yourself!) to dress up and do something fun like this for the little kids!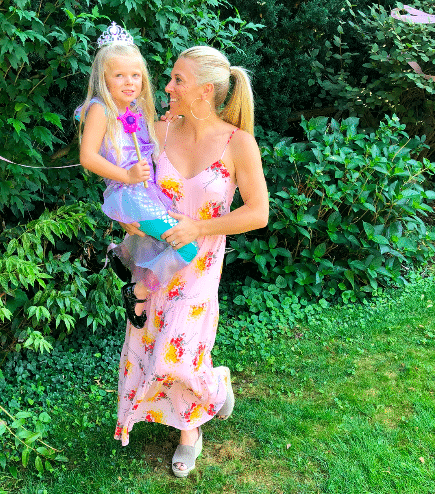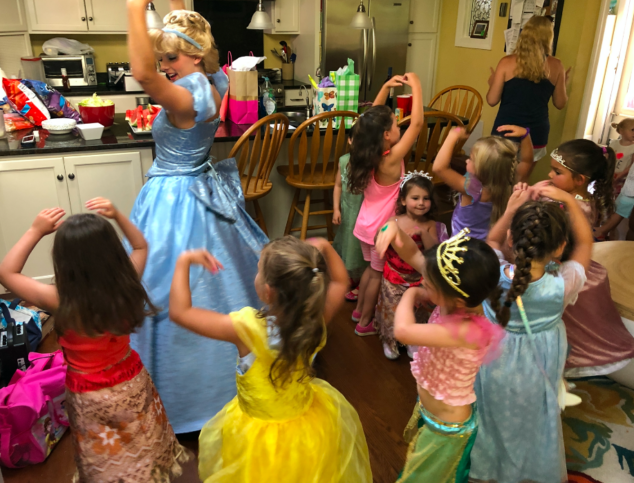 5. The decor around our house was ALL pink! I bought 2 dozen pink balloons and I just tied them all over the backyard so it looked like a Princess wonderland! I had my husband take some pink streamers and he put them all through our bushes in the backyard! It really gave them PINK PRINCESS feel quickly!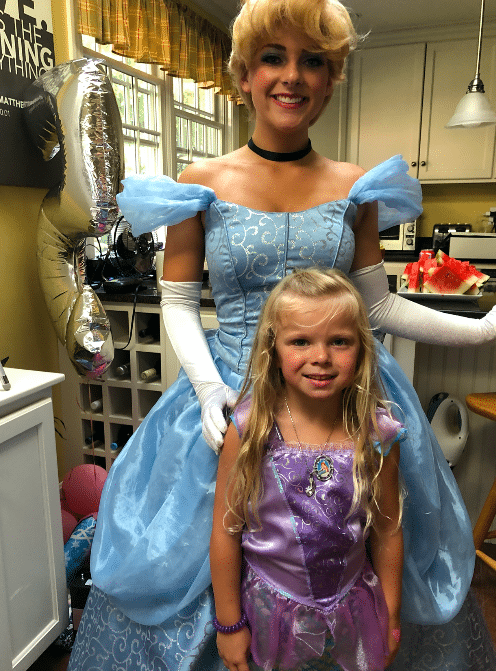 I'm telling you, it's not hard to create the Perfect Princess Party!! It was so much fun to bring this together. I had such a great time prepping for the party, there wasn't one ounce of frustration – I loved every single second! It's funny – even for myself – I went to J.Crew with Victoria last week and tried on this one particular dress. The second I put it on she said, "Oh Mom! You look like a princess!" And DONE! I bought my dress for the party!
Happy Princess Party Throwing!