Entrepreneur Tip: 8 Things Successful People Do in the Morning
When you stop and think about it – what really separates YOU from some of the most successful people in the world?
It's crazy when you stop and really breath in that question because you realize quickly that most of us started some time ago at the very same point. But… here's the big thing – there's instinctively something different about driven people. People that are determined and driven and devoted to being successful have something running through their blood that most people would love to have within them.
Nothing stops them.
I'm consistently fascinated by "these" people.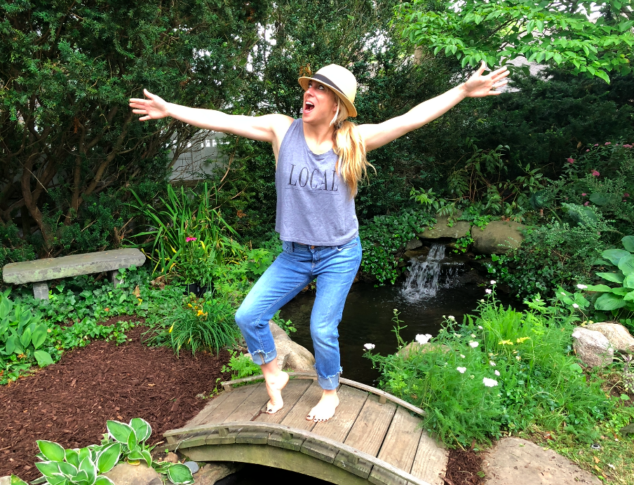 My very 1st job out of college was working as an assistant to the fashion designer Donna Karan. This woman is a creative genius. She's exceptional at what she does and she's proven it by her success. She surrounds herself with people who will help her grow and build her empire, but she also is (at the end of the day) a really, really hard worker. I remember getting into the office every morning and there would be voicemail messages from her throughout the night with ideas of things she wanted to do and/or try for her company. I was always, always, always impressed by her tremendous need and want to work. She was the best 1st person to work for because I really got to see how a successful woman runs her business and builds her empire.
I know we're all not Donna Karan. I know we're all not Oprah or Richard Branson. We are who we are, but there are definitely things that they most successful people do in the morning that are things we all should (and could) be doing to enhance our lives and our businesses and our hustles!
I remember Donna Karan would do yoga every single morning. That was her thing and it was always something I thought was really interesting because it calmed her and centered her for the day.
I took time over the last week to really sit down and research what the most successful people do in the morning. I wanted to find practical things that we could ALL do! I know we all don't have unlimited budgets like the most successful people in the world. Let's face it – we all can't have a gourmet breakfast made for us by a personal chef (maybe someday!). I pinpointed 8 things that we can all do in the morning without any excuses! They can be done and they can be fulfilled without spending crazy amounts of money!
Enjoy and share with me something that I'm missing here, too!