I'm all about finding ways to keep my 5 kids active and moving, especially in the summer! I love discovering ways to make this easier for me to do and I'm thrilled to have partnered with Goya-Move to (literally) get my kids moving in a fun way! It's not always easy nowadays with screen time being so popular among kids. It's how kids stay connected and keep in touch in this day and age. When I was a kid it was all about meeting up with my friends in town on our bikes or meeting up at the local pool for a swim. We didn't have cell phones to keep us connected or social media to update or video games to consume. Technology is a beautiful thing, don't get me wrong… but as a mom, I know how important it is to keep my kids moving! It's good for them mentally, emotionally and physically!
So how is Goya-Move helping me stay on top of my kids to get them outside and moving?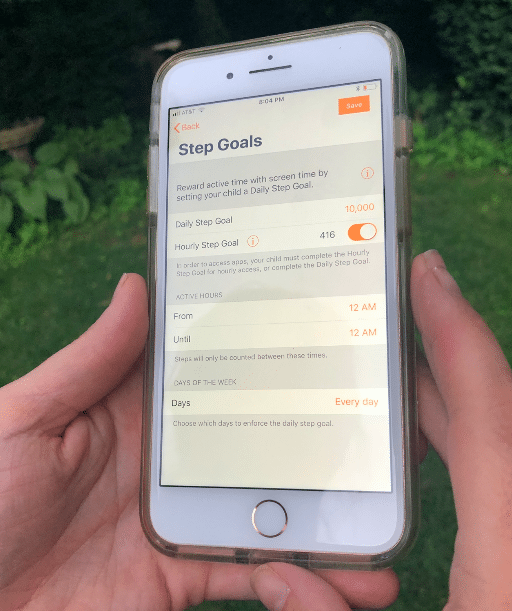 Goya-Move is an app that's the first of its kind that enables parents to regroup with their child's screen time by calling a "Technology Time-out!" It was designed to get children off their mobile devices and moving again and I am OBSESSED with it! Through the app I have the ability to set a daily or hourly step goal for my kids. I love that I can set goals on my own because I know my 10 year old son probably can't do the same as my 13 year old son!  The very best part? If the goals aren't met, I can block specific apps that will be timed out until the goal is reached by my child. Oh, yes! You see – there's an amazing incentive for your child to complete the daily goal. They will be blocked out from Instagram or SnapChat or YouTube (or whatever you choose) if the goal hasn't been met for the day.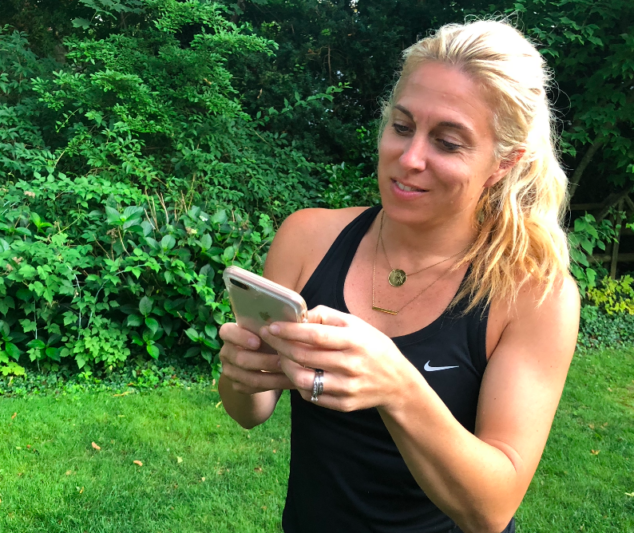 If your child doesn't play or move or exercise?
They don't get access to their favorite apps. Goya-Move offers many custom options for the parent to make for their child's goals. The best part is that you can make them very obtainable, super fun, or even (if you want) challenging. I know my 13 year old and 12 year old would love to get a challenging goal, they'd actually look forward to it! And it's pretty seamless for kids, once the goals are done, the selected blocked apps are then available.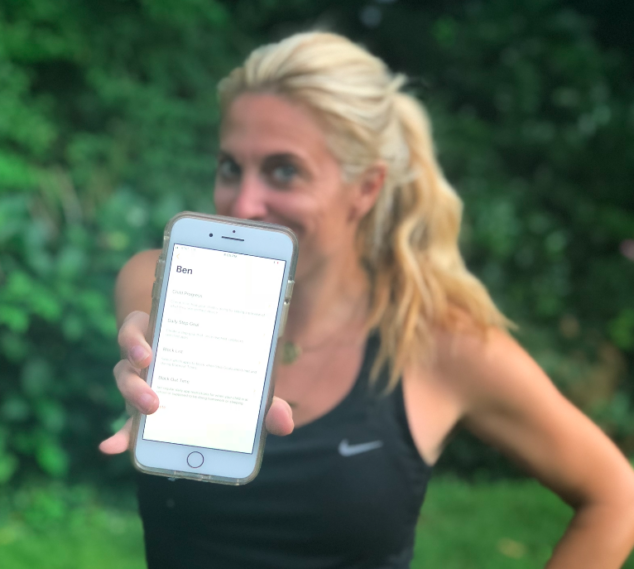 Honestly… it's GENIUS!
Goya-Move has truly created a more reasonable way of dealing with screen time addiction and they help provide obtainable goals for children to learn about screen time moderation and teach them accountability if they don't do anything.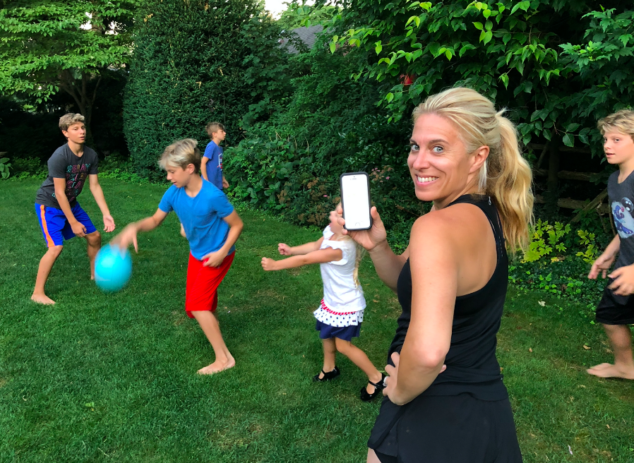 I'm telling you as a mom in this modern technology age, I appreciate Goya-Move because it's helping a generation of kids to put their screens down and understand the importance and the necessity of MOVING! Goya-Move stands for "Get Off Your Apps!" I'm a social influencer and I have been one in this space for over a decade, but I also know that there is moderation in what I do. I don't stay online and on my apps all day, every single day. I know not to because I'm an adult and I know how important it is to give myself down time and family time and active play time. Kids don't always know this because they see so much of technology teaching them to stay connected. Goya-Move is helping to bring movement and play and an active lifestyle into the lives of our kids! I'm thankful!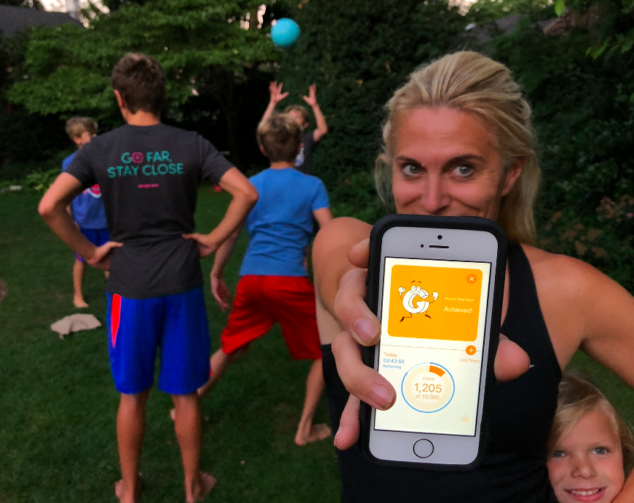 The app has numerous customizable features to make goals attainable and allows 
parents to credit steps for instances when the child does not have their device on them. The app also offers a subscription based pricing model dependent upon the number of child 
devices connected to a parent account to suit families of all sizes. Since we're a family of 7, with 5 kids… I love that they've thought of this for us!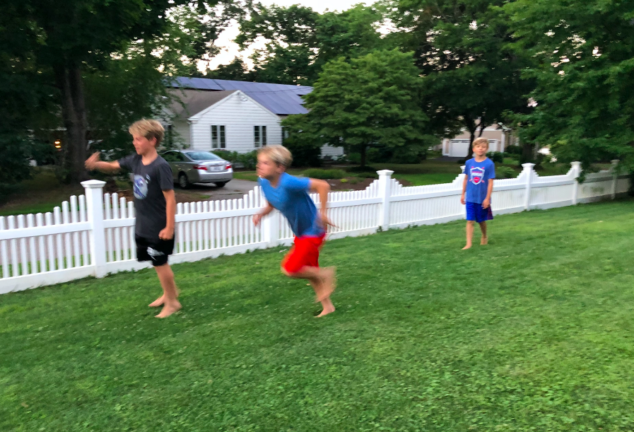 The app is available on Apple devices now and Android devices soon. Goya-Move offers a subscription based price model ranging from $1.99/month for (1) child device to $4.99/month for (4)+ child devices. Make sure you pass on the information that users that download Goya-Move will receive a 5-day free trial!
Seeing my kids accomplish their goals has been a cool sight to see! They're actually working together and that's been a extra bonus of the app that I wasn't prepared for with them! I highly recommend you try this app, you will even get into the moving spirit too with them!!
Happy moving everyone! Thank you Goya-Move for the incredible creation!
CLICK HERE —–> GOYA-MOVE APP
Disclosure: This is a sponsored post written by me on behalf of Goya-Move.