Perfect Family Beach Day with Teenagers
Teens are a funny thing, one minute they're happy – the next they're in a teen mood. That's what we call it at home, "teen mood time." With 4 boys that are 10, 11, 12 and 13… I'm under the understanding that the next few years are going to be (dare I say it) interesting.
My goal with my kids? I don't care how old they are, family time is the most important time of all. There's nothing more beautiful to me than spending a day with my family. It's all I love to do and (quite honestly) it's all I want to do.
This past weekend we took a day trip to Hyannis, MA. It was a perfect. I can't say that about every summer day, but this day in particular was gorgeous. There wasn't a cloud in the sky. The water was calm and warm. The beach wasn't too crowded. The sun was hot, but not too hot. It was just the kind of day you dream of for the beach.
As crazy as it can be managing a large family, it's also something that were used to. Like I say to my friends, it's my version of normal. I don't know any other way. I only know 4 boys and 1 girl and 1 husband. Life is always unpredictable. And I wouldn't have it any other way!
But it's in these moments when we're together that I just want to close my eyes and bottle it up! My kids. They are MY kids. They are my reason. They are my why. They are my everything. They may fight and annoy each other and make fun of each other, but that's kids… that's siblings. My house and my life is never quiet and I love that about it.
A perfect day at the beach with teenagers is possible!
How?
No phones.
No friends can come.
No video games.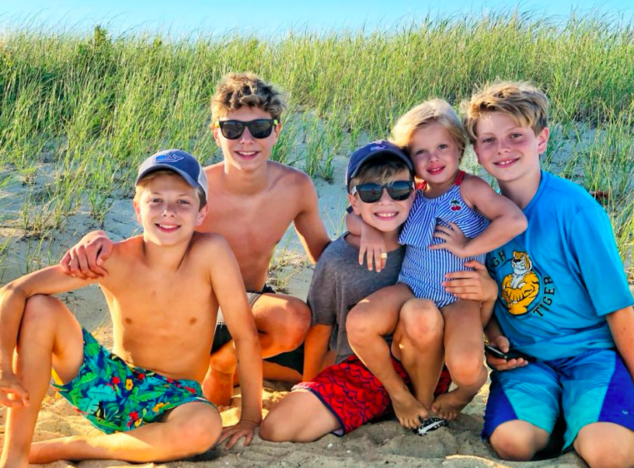 As we embark on this new "teenage-land" in our parenting life, it's also important for us to be a total team. We've never done this teen thing before, so for us – we always try and stay on the same page. Same rules. Same parenting. You can't get away with one thing with me and another with dad. I have to say, I love being on this journey with Matt… as different as we are, we just mesh together perfectly.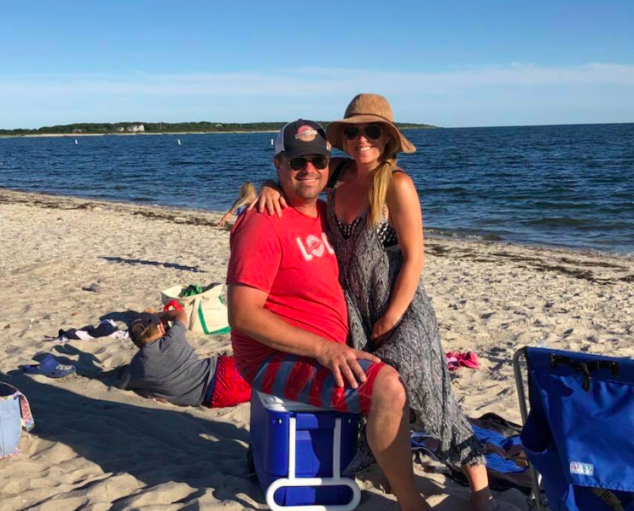 And though a perfect beach day used to be sitting for hours indulging in a good romance with nowhere to be… now it's filled with watching these 4 interact. They were "reenacting" a pregnancy shoot that they saw on the beach the other night. They thought it would be funny for Alex to be the pregnant lady, OMG! They had us laughing!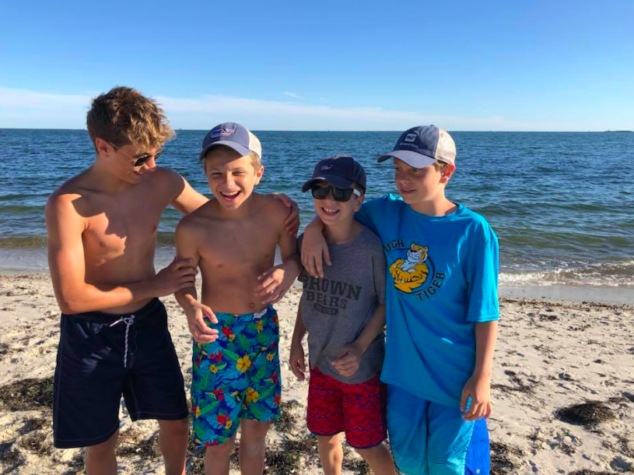 And who could pass up making fun of MOM!? Here Alex is making fun of my "instagram smile!" They all think I overdo it on Instagram when I smile, so they wanted to imitate me! They prefer my total natural smile! LOL!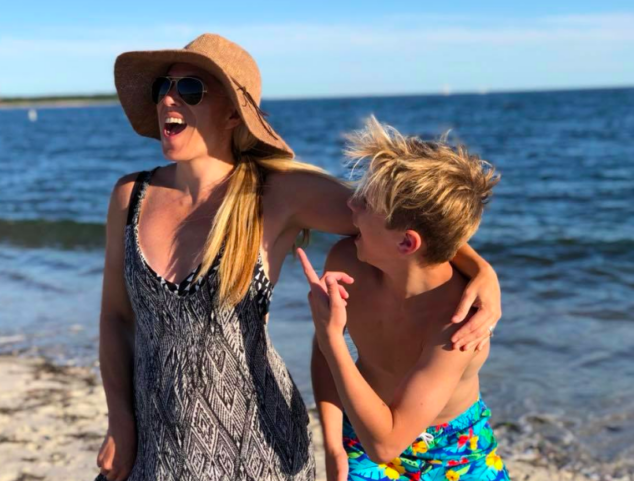 What made the day perfect was being with my kids. It wasn't in doing anything ultra special or over the top, it was just in being together. For me – that was everything. That was the enjoyable part of the day. We could've been anywhere, it didn't matter… I just wanted to be with these 6 people that mean the world to me and I just wanted to watch them.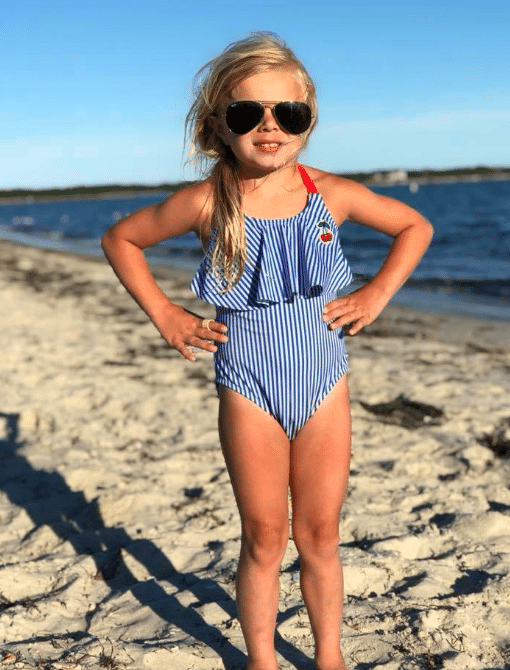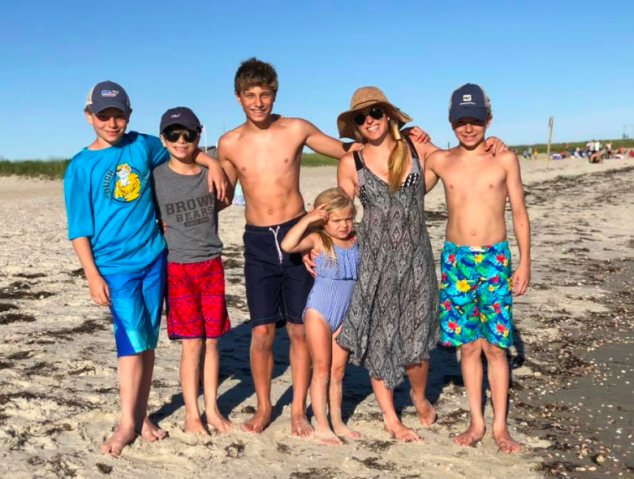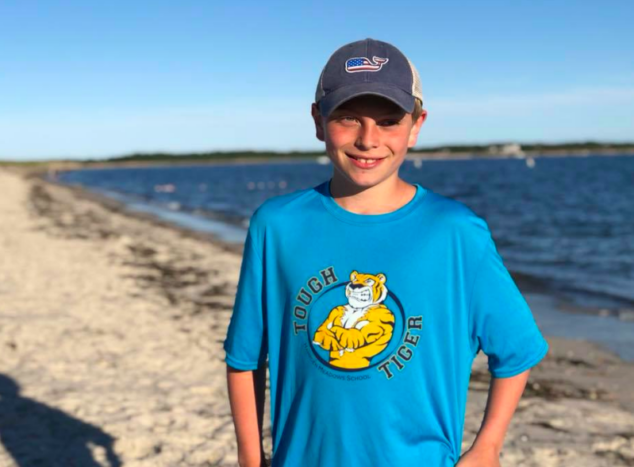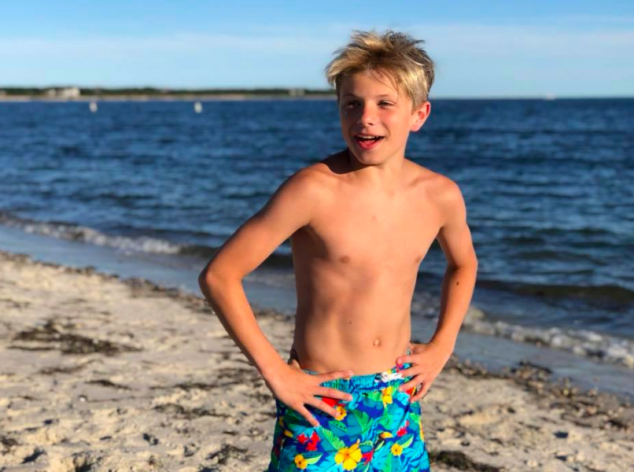 And special thanks to the lady who saw us all trying to take a big group selfie. We traded! I took a photo of her family and she took one of our family! I love seeing us all here together!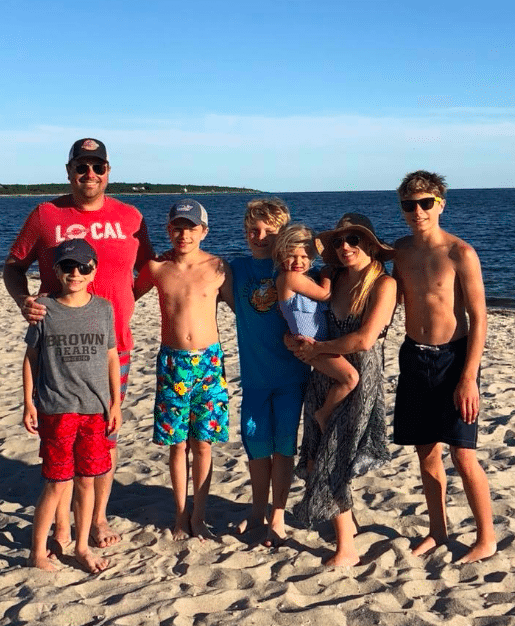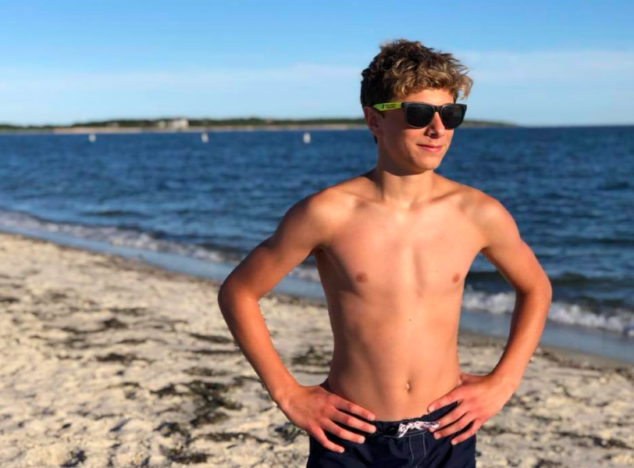 And I even rolled in the sand and built castles with my girl! I did all of this with the boys when they were little, so it's only right that I do the same with her!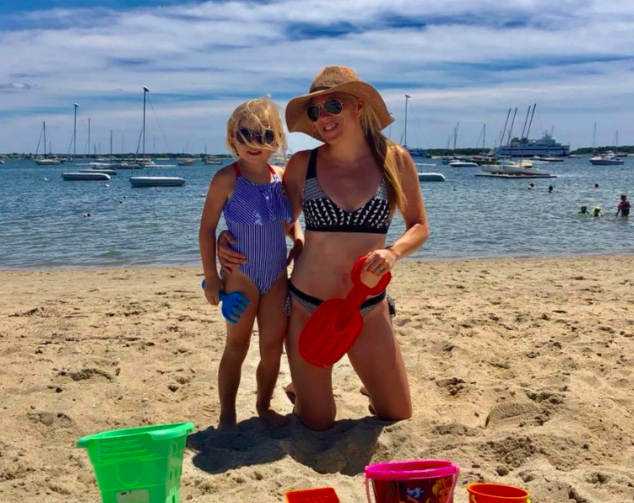 As you can see, it was a perfect day!
I wish every weekend could be like this!
Thank you to my husband for making this dream come true!