Are you ready for some of the best beaches in Cape Cod? We go there every single summer and it's become our fave place in the world! I'm sharing 5 Family Friendly Beaches to Visit in Cape Cod this summer.  We're big Cape Cod people, it's our happy place. As busy as our summer gets, we always make time for a trip to Cape Cod and head to one of the beautiful beaches there. I always feel so recharged and re-energized after a trip to Cape Cod. There's just something special about the beach and salty air there!
Best Beaches in Cape Cod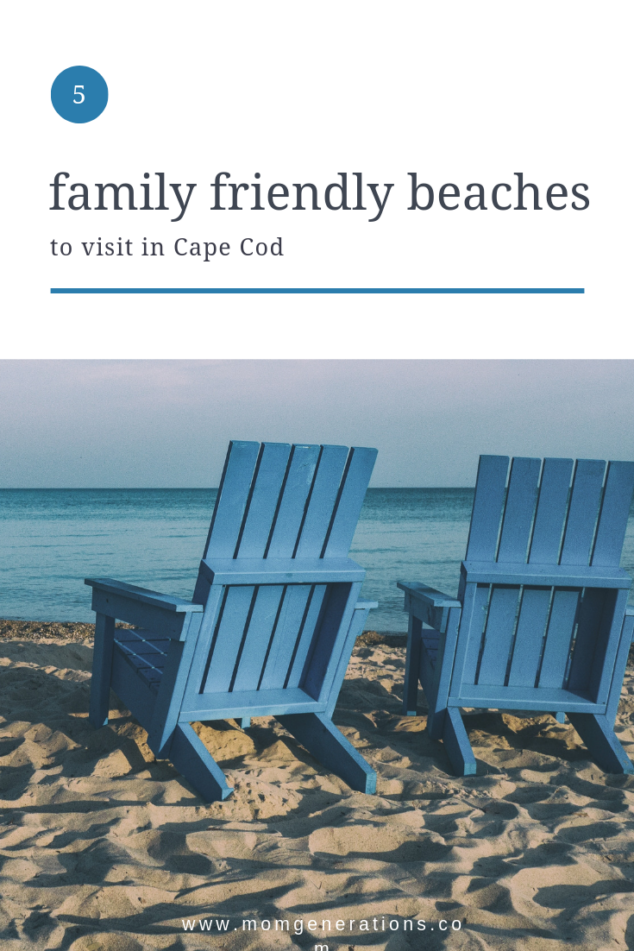 Being a life-long New England girl (with the exception of 6 years in NYC!), I know Cape Cod inside and out. My parents used to take my family there when we were kids, too. I used to always love exploring new spots! It was always exciting to see what new things I would discover with my sister and brothers. Since I got to explore so much as a kid… fast forward to present day with my own family – I know exactly what family-friendly beaches I want to spend the day exploring and relaxing at with my own family.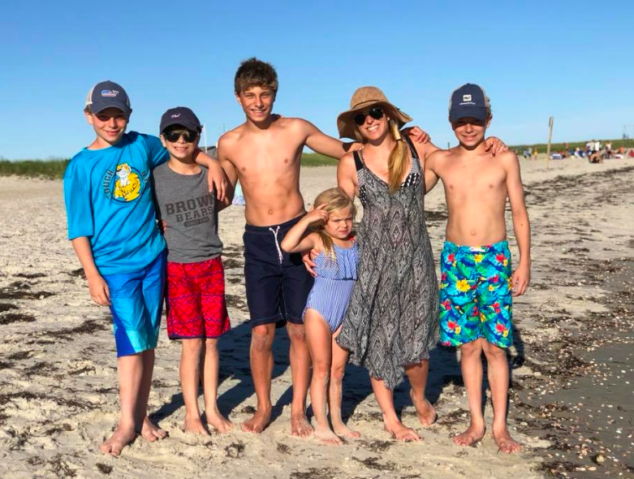 If you're heading to Cape Cod, you need to check out some of these great beaches with your family. You can't go wrong in Cape Cod, but there is definitely something about finding that perfect family beach! Let my experience help you out! Looking to make sure you're heading to the Best Beaches in Cape Cod?? I want to share with you our personal faves for the entire family!! If you're beach people – you will love these!!
5 Best Beaches in Cape Cod are right here. Make sure you bookmark this post!!
1. Veterans Park Beach in Hyannis – Hyannis is a cute little town and it's where you can catch a ferry to Martha's Vineyard and Nantucket. It's always full of energy, which I love! There's a beach we discovered on our own when my oldest sons were 1 and 2! Veterans Park Beach is wonderful because it's a small beach with extremely calm and warm water. There's a playground on-site, as well as bathrooms (which are open till 4:30PM). There's also a spot where my kids go with my husband to look for crabs and little fish. It's become a tradition for them to do!
2. Cockle Cove Beach in Chatham – Chatham is one of the most beautiful places in the world. Honestly – it's a place I would retire to someday! They have a gorgeous "little" beach called "Cockle Cove Beach" that is beautiful beyond beautiful. Cockle Cove Beach is located on Nantucket Sound in Chatham off Route 28. There are lifeguards on duty, bathrooms on-site and the water is calm and serene for your little ones. My kids always bring boogie boards hoping for big waves, but they just never come!
3. Old Silver Beach in Falmouth – We love this beach because it's easy for us to get to and it's also perfect for young families! A big highlight of this beach is that there's a concession stand, so you don't have to worry about not having enough drinks and/or food. There's lifeguards and bathrooms on-site, too. The beach is perfect for kids because the water is calm and there's also not always a ton of people there. Every time we've been it's almost been like a private beach for us.
4. Mayo Beach in Wellfleet – My sons used to love this one when they were kids because they loved the playground across the street! It's funny what kids remember. The beach – as are the ones above – is perfect for little ones because the water is calm. We've never been disappointed here. Lifeguards on duty and bathrooms on-site, too. It's a great Cape Cod beach because you are able to even walk to some places to eat right from the beach!
5. Nauset Beach in Orleans – A new fave spot for my family! We went 2 years ago and my sons loved it! This beach is much bigger than the others I mentioned above, it's 10 miles long. There's always stuff going on and it's beautiful to walk and collect shells. We love to go early and set up. Lifeguards on duty and bathrooms on-site. Definitely a must check out while you're at the Cape visiting with your family.
OK, so these are the Best Beaches in Cape Cod (in my opinion). I wanted to make sure I outlined why because it's not always easy to decide where to go. You want it to work for you and your family and there's certain things that you want to look for (hello bathrooms!). I love being able to share some of my fave things here because it's a wonderful way to learn from each other! Let me know what beach I'm missing! I haven't been to all the beaches there YET!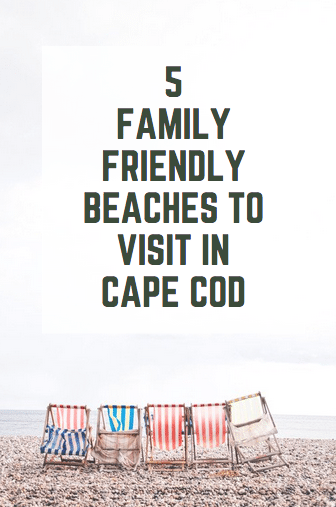 If you're looking for the BEST spot for Clam Chowder in Cape Cod… I've got an easy answer for you! Say hello to Spanky's! You definitely want to make sure you head there and enjoy some yummy chowda!
And for my Martha's Vineyard lovers, too! Here is a post as to things that you can do there! I have a list of 10, now these are things to do with your kids, so enjoy!!