Back to School Shopping is something that I LOVE to do with my 5 kids! I'm not kidding, I actually get excited about Back to School shopping! This year I have 5 kids heading Back to School – William will be heading to 8th grade, Alex heading to 7th, Ben heading to 6th, Henry heading to 5th and Victoria heading to Kindergarten! It's crazy for me – all 5 – in school!
I'm trying my best to get special things for every child before school starts. Everyone loves different things and has different styles, so the shopping is always fun. I recently went to Marshalls to grab a few items for the kids. I wanted to grab each of them something special that really embodied their style. I had some fun discovering some items (ahem Vineyard Vines!) that I didn't know Marshalls carried! I was thrilled to see my fave brand there!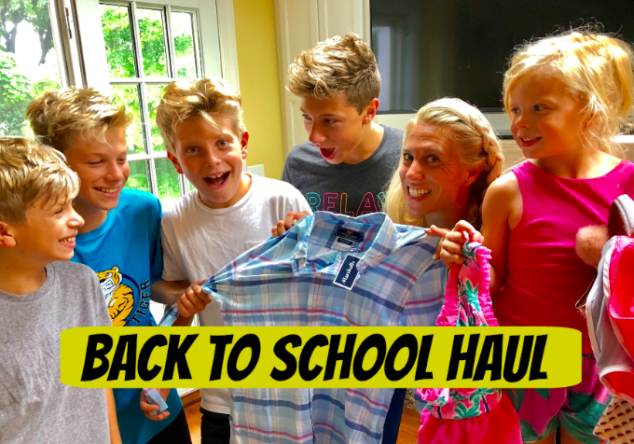 My sons are sporty and love clothing that they can run, jump and just be total boys in! They also love to dress up a little, OK… maybe just my oldest son, William! But in any case, I was able to grab some great dressy items for him, too.
Now my daughter? She's all about the pink and glitter and glam! She's obsessed with anything that sparkles, so being in Marshalls with her – she wanted everything in the cart! It was adorable. After having 4 sons, I really do love having my little girl with me because she's girly girl and I love seeing her pink passion!
I decided to SURPRISE the boys with my Marshalls surprises!
Adorable, right?
I can't get over the fun finds! The prices are incredible! The clothing is all on-trend! And the variety of stuff was amazing!
Disclosure: Gift card provided by Marshalls.