Where are my breakfast lovers?
How about my Omaha Steaks lovers?
Well… you're going to love this amazing deal that's available on August 15th!
Omaha Steaks will be launching Butcher's Breakfasts, adding to their already popular Skillet Meal offering. The new hearty Butcher's Breakfasts were designed in response to customers' requests for a hearty breakfast solution to start their day right. The new Skillet Meals are packed with plenty of premium Omaha Steaks meat and go from freezer-to-table in 15-minutes or less.
This is music to my ears because my 4 sons and husband are big breakfast lovers! They want hearty. They want yummy. They want MEAT! I'm thrilled that this will now be an offering, so excited and so happy for it!
To celebrate the launch Omaha Steaks is offering any breakfast meal for just $1, for one day only, on Aug. 15.
You read that correctly: any breakfast meal for just $1, for one day only, on Aug. 15!
Amazing, right1?
That's right – if you're looking for a quick high-quality breakfast solution, packed with protein, you can stop by one of Omaha Steaks 62 retail stores across the country to pick-up any breakfast meal for $1 (limit one meal for $1 per household while supplies last). Each additional meal is just $9.99.
"These butcher inspired breakfasts include everything you need to make a quick gourmet brunch, breakfast or even dinner at home," said Todd Simon, Senior Vice President and Family Owner of Omaha Steaks. "They are ready to go from freezer to table in 15 minutes or less. The Butcher's Breakfasts are easy to make, just add two eggs and cook everything in one skillet. And, they are loaded with the same premium protein and high-quality ingredients customers have come to expect from Omaha Steaks, backed by our 100 percent guarantee."
The new Omaha Steaks Butcher's Breakfast meals include:
Meat Lover's– a trio of juicy, flavorful pork favorites that start your day right. The meal has plenty of lean pork sausage, all-natural ham, and uncured bacon, plus roasted red potatoes, peppers, and onions in a perfectly seasoned gravy.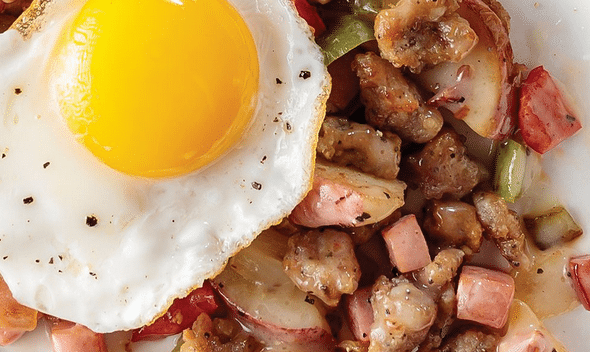 Chorizo & Sweet Potato Hash– flavorful all-natural chorizo sausage front and center in a hearty meal. Our Chorizo is a spicy pork sausage made with paprika and chiles (and no artificial ingredients), and it's served with sweet potato, red peppers and onions.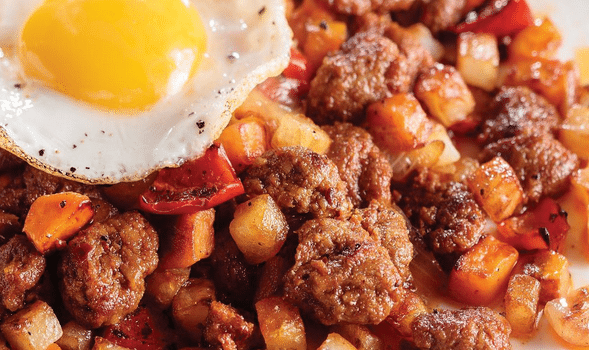 Ranchero Steak & Beans– perfectly seasoned steak and savory uncured bacon, and a colorful, flavorful blend of chilies, tomatoes, veggies, and spices.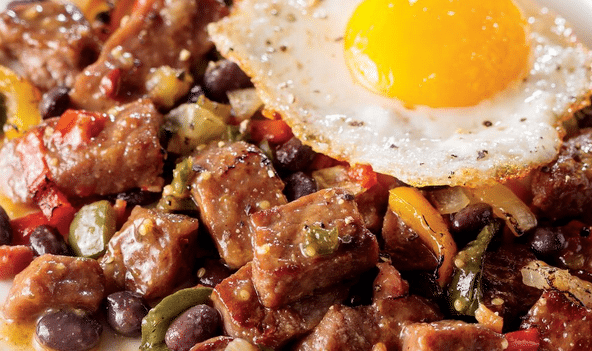 The new Butcher's Breakfasts expand Omaha Steaks current offering to more than 20 Skillet Meals that go from freezer-to-table in 15 minutes or less.
Make sure you take advantage of this amazing offer on August 15th! You don't want to miss it!
For more information about Omaha Steaks new meals, visit www.OmahaSteaks.com.
Disclosure: This is a sponsored post with Omaha Steaks. All opinions are 100% my own.