What to Wear to Play Tennis: Tennis Twinning
I'm all about trying new things this year – tennis being one of them! My daughter started lessons this summer, so I thought – why not try myself, too! She was always so excited to head down to the courts, but one of the best parts for her was wearing the "perfect" outfit! She loved wearing her little tennis skirt! This past weekend I headed to Target with her to look for some new tennis stuff and couldn't resist a Tennis Twinning outfit set!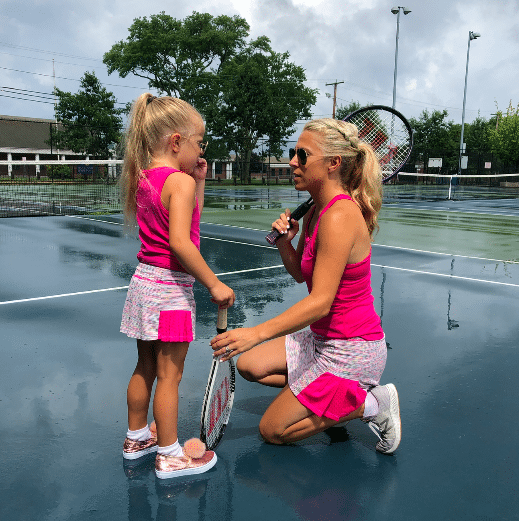 My best kept secret for serious Twinning with your Daughter?
Buy KIDS.
A GIRLS LARGE is the equivalent of a WOMENS SMALL.
A GIRLS XL-XXL is the equivalent to a WOMENS MEDIUM.
Of course you need to try things on to make sure, but I will say… I've had the best luck dressing like this with Victoria for the last 6 months!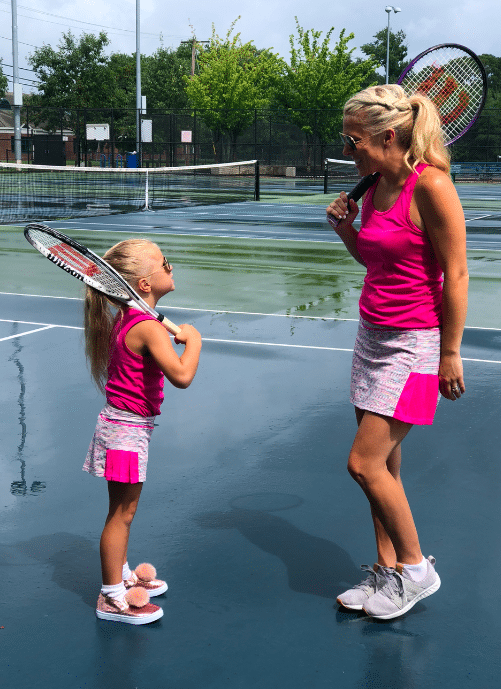 Now… what should you wear when you play tennis?
1. Clothing that you can run in. You want to make sure nothing is too binding, you want to make sure it's clothing that you can dash, run, pivot and jump in!
2. Breathable clothing is a MUST, too! You'll be sweating, I can assure you of that – so make sure the clothing you have on is lightweight and breathable fabric.
3. Stay away from spandex. Spandex isn't going to be comfortable to play in when you're doing tennis. I would actually sway towards tennis skirts with built in shorts underneath. This will be the comfiest for you.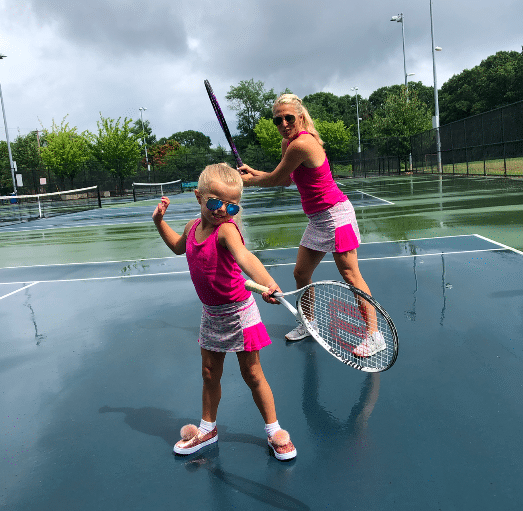 We had some fun twinning it for our game! We got our clothing at Target – GIRLS department. Feeling stylish, comfortable and cozy! Oh! And ready to smash the ball!