When we moved to our new house a year ago, I was THRILLED to see a BOSCH Dishwasher. I've always wanted one and it was a dream come true to see one actually in my kitchen! My mom and dad had installed a BOSCH Dishwasher in their new home a few years ago and I became obsessed on the spot.
There's just something about BOSCH.
So what makes BOSCH the World's #1 Dishwasher Brand?
Easy. Lots of things.
First off – they just look sleek, modern, classic and gorgeous in your kitchen. They fit with any style and really are a standout appliance.
Not to mention, they're SUPER QUIET! I mean, you can't even hear them in use. Even after living in our house for a full year, I still walk over to our dishwasher to make sure it's actually running. That's how quiet it is, it's just incredible.
3 Things Interest Me About How QUIET They Are:
1) They are quietest dishwasher brand in the U.S.
2) 18 sound reducing technologies.
3) InfoLight ® lets you know it's running.
They're also extremely reliable. You need this in a dishwasher, especially if it's one that you use every single day (multiple times). Bosch has been named the most reliable dishwasher brand with the lowest repair rate according to a leading consumer publication. Pretty amazing, right?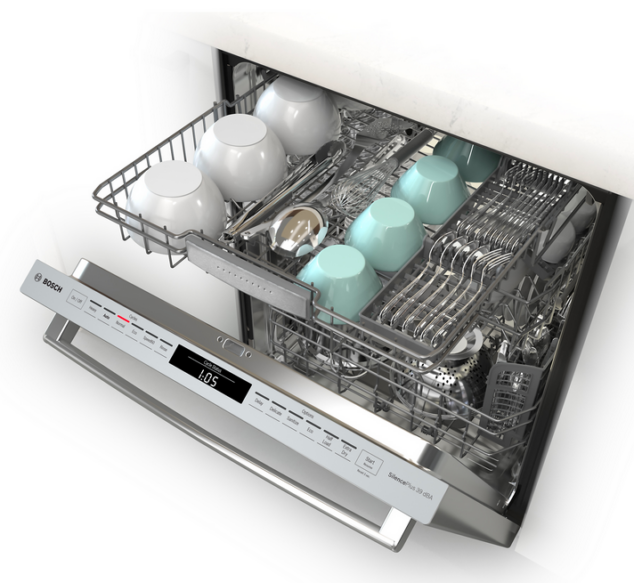 Then there's the Design & Flexibility of BOSCH:
– A variety of designs and door handle are available to fit any kitchen.
– 3rd rack adds 30% more loading area.
– Adjustable Rackmatic™ rack provides 9 adjustable positions giving you maximum loading flexibility.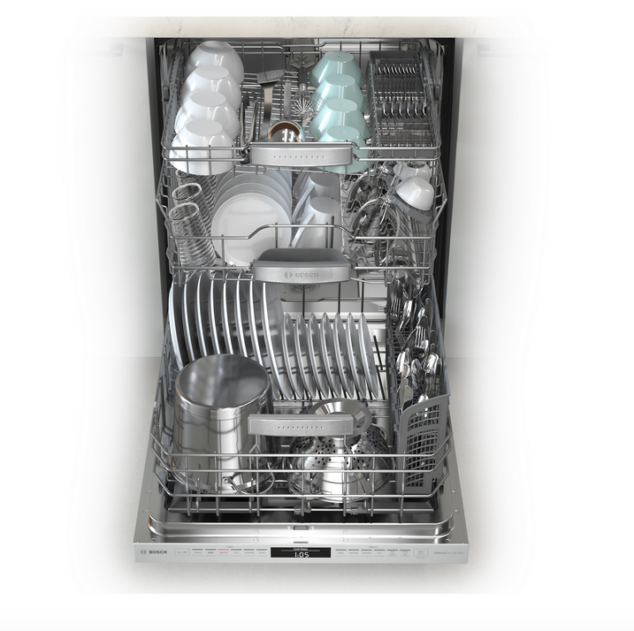 But for my husband, it's all about performance. How well will it perform?
– Bosch owns 5 of the top 10 drying scores out of 160 tested dishwashers by a leading consumer publication.
– Condensation drying sets Bosch apart
As you can tell, you're in good hands with a
BOSCH Dishwasher and Best Buy
sells a VARIETY of different models, at different price points. You can't go wrong with ANY model, they're THAT amazing! Make sure you check them out if you're looking for a new one!!
Disclosure: Sponsored post with Best Buy. All opinions are 100% my own.