I'm a cabi clothing girl. I mean – it's just a fact. It's who I am and it's who I will always be! I love me some cabi clothing! You absolutely NEED this jacket for fall – cabi Contessa Coat.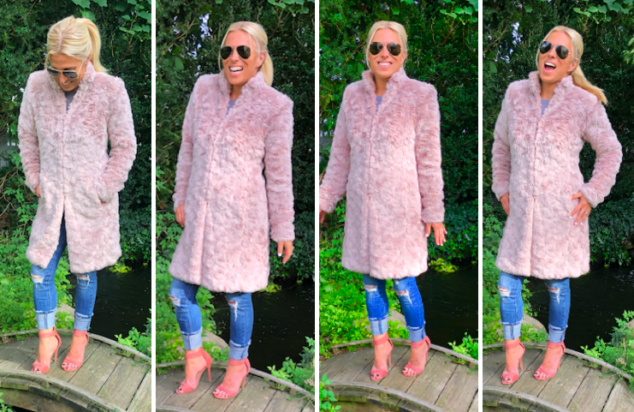 Why cabi Clothing?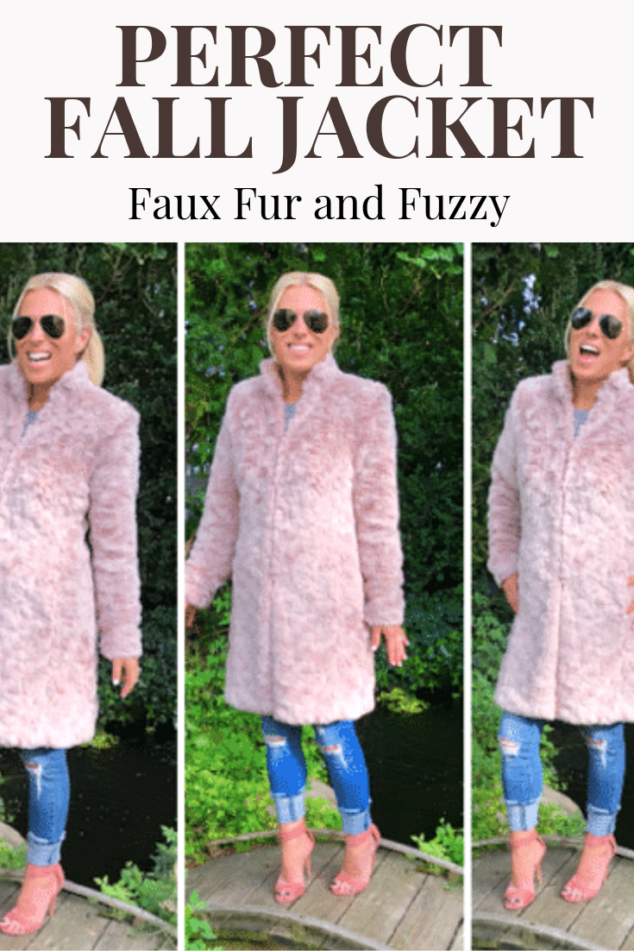 Isn't this cabi Contessa Jacket Everything? I mean – truly!!??? It's everything (and then some). Even in 90 degree weather, I want to wear it! It's stunning and gorgeous and a true gem! I'm telling you, the second I saw it on the cabi Scoop runway, I knew I needed it in my closet to wear throughout the season! I'm obsessed with anything soft and cuddly this season and I knew this cabi Clothing coat would be my #1 need-to-have-it!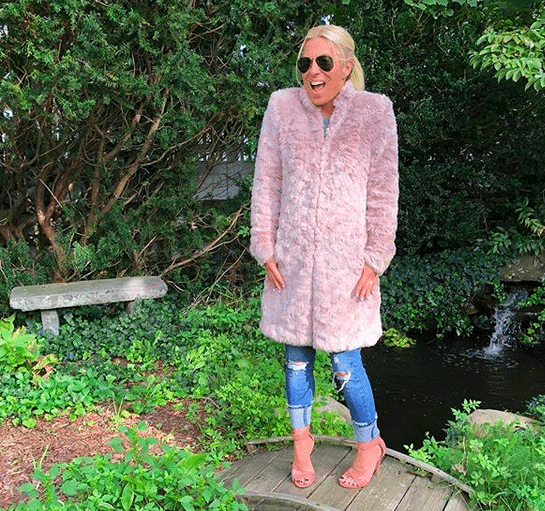 What do I love about cabi Contessa Coat?
The luxurious faux fur cabi Contessa Coat has a rich texture highlighted by its gorgeous Pink Quartz colorway. The simple, long silhouette has full-length sleeves, straight shape, a small collar, and hook-and-eye closures down the front.
Blush
Full length, long sleeves, matching pink lining
Faux fur
Available in size XS-XL
Well… besides how it looks – it's super soft and cozy and just delicious! I mean – you need to make sure it's flattering and feels the best on you!! You don't want to have anything in your closet that's not going to look good or feel good!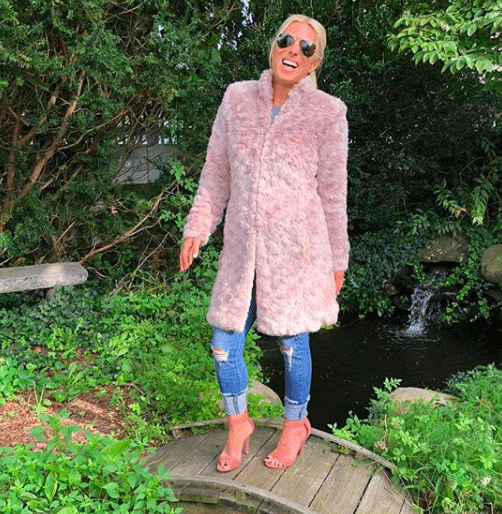 ? PINK POWER — I couldn't pick one picture, so I posted a bunch! Fits true to size (I'm wearing XS – I'm normally a size 4). I decided to pair with skinny jeans and my favorite (of all time) pink high heels with bows! It's the kind of coat you can wear to a party and (literally) not take off! It's that showstopping. It's also not crazy heavy, so you really do feel like you just have on an additional layer… not a bulky coat!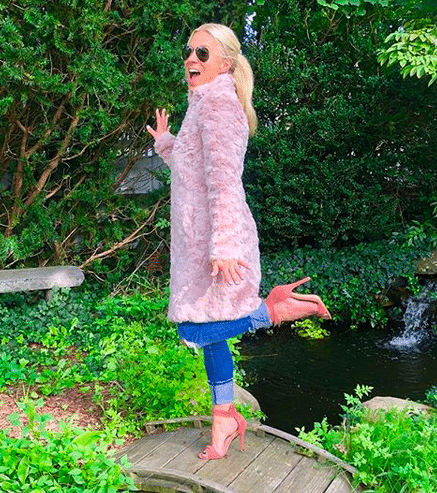 (I even bought a pair of pink heels to go with this look, too!)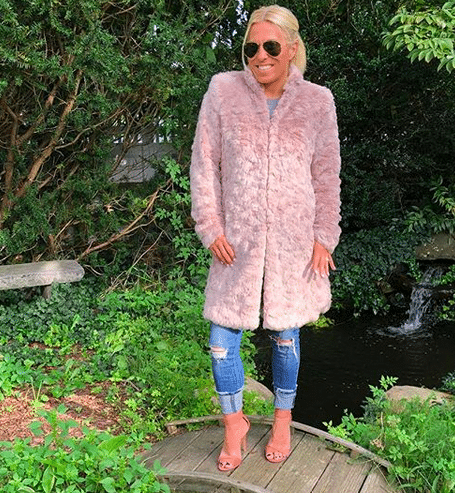 You ladies know, I'm a cabi girl. Always have been, always will be. I'm telling you – every single time a new cabi collections comes out, I always say, "It's the best one yet!" And this one? Oh, mamas… you're going to LOVE. The best part of cabi is that their pieces can easily be interchangeable with other pieces from different collections. This is what I love to do all the time, mix my cabi pieces. It's the best part for me! With FALL slowly creeping into New England – it's all about cozy and yummy sweaters and layers! It will start to get a little chilly as September winds down, so I'm prepping my wardrobe right now.
About cabi:
the origins of cabi
We fundamentally believe women have not only a deep desire to connect in relationship, but a great gift for it. We're relational connoisseurs. We have a unique way of connecting—of affecting lives. And we believe this drives not only our success in life, but also our fulfillment.
Cabi was created through the belief that when we're in relationship with each other, we're better—whether doing life together, simply helping each other explore our personal style, or building businesses alongside each other. And that's precisely why cabi is a better way to shop and a better way to work. It was crafted to meet women in their sweet spot…defying the rules of traditional shopping and working.
And you're invited—because we believe our true style is discovered when we're connected.
– from the CEO and co-Founder!
Find a cabi stylist and order yours (plus everything else in the fall collection, too!). Standout and feel fabulous! cabi will change your life… go on and let it!

Disclosure: This is Contessa Coat was sent for review.