Calling all my cabi girls!! You're going to fall in love with cabi Fall 2018 collection. Fall. In. Love. I'm a cabi girl. Always have been, always will be. I'm telling you – every single time a new cabi collections comes out, I always say, "It's the best one yet!" And this one? Oh, mamas… you're going to LOVE. The best part of cabi is that their pieces can easily be interchangeable with other pieces from different collections. This is what I love to do all the time… mix my cabi pieces. It's the best part for me!
cabi Fall 2018
With FALL slowly creeping into New England – it's all about cozy and yummy sweaters and layers! It will start to get a little chilly as September winds down, so I'm prepping my wardrobe right now. This season cabi Fall 2018 just nailed it with the most stylish and chicest pieces ever. The passion behind this collection is better together. And actually… with cabi, we're always better! Drapey silhouettes, earthy hues, rich fabrics, and snuggled-up knits—it's everything your fall wardrobe needs.
I'm thrilled to share with you 3 of my fave pieces from cabi Fall 2018 collection! These are 3 sweaters that will keep you warm, stylish and cozy!
3 Faves from cabi Fall 2018
First up?  cabi Fall 2018 – Cowl Pullover… which will be a staple for me throughout the fall and winter months ahead! It's so warm and yummy! I love the hunter green color, too! It's just a standout item for me!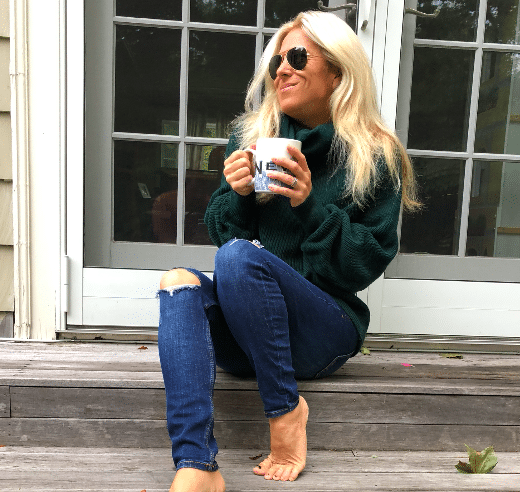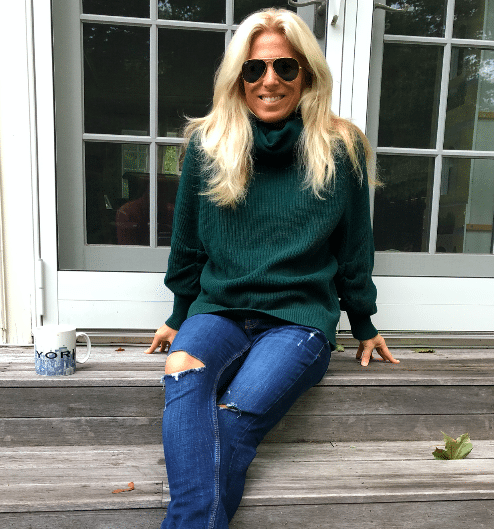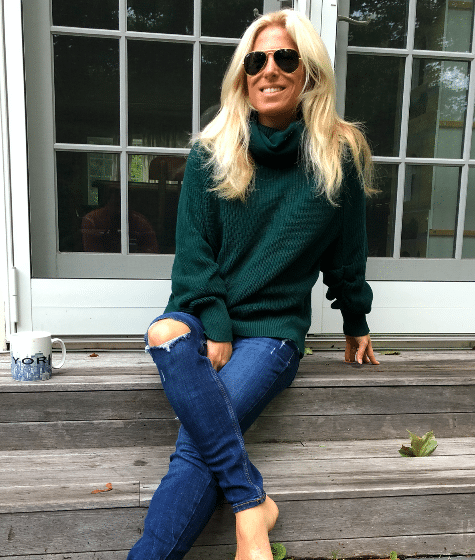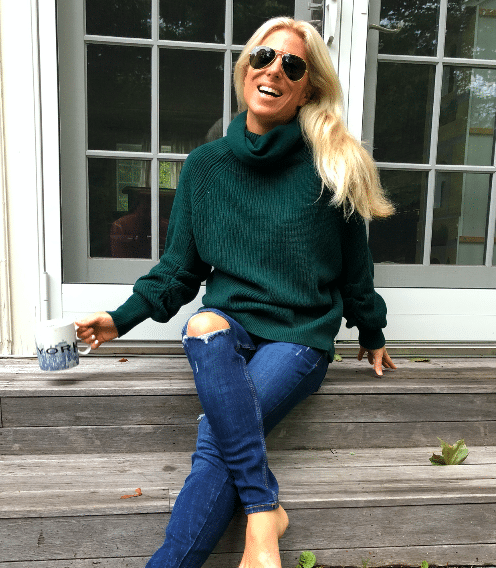 The deep, rich green hue is the star of this amazing pullover. The medium-weight ribbed knit of the Cowl Pullover has great texture, and the sleeves have gathers that scrunch them for you—no styling needed! The slouchy cowl frames your face and has a contrasting finer-gauge knit that puts a cool twist on the classic turtleneck. Contrasting ribbing at the cuffs and front hem provide a little more interest, as does the tiny slit detail at the center back.
Next up? cabi Fall 2018 – Deep-V Pullover… which I'm OBSESSED with for the season! I love anything that falls over my shoulder and this pullover is fabulous for that style! It's also so soft, which just adds to the love!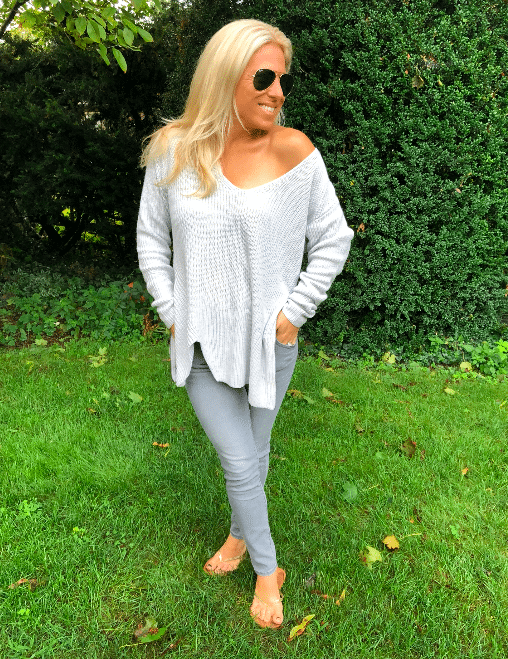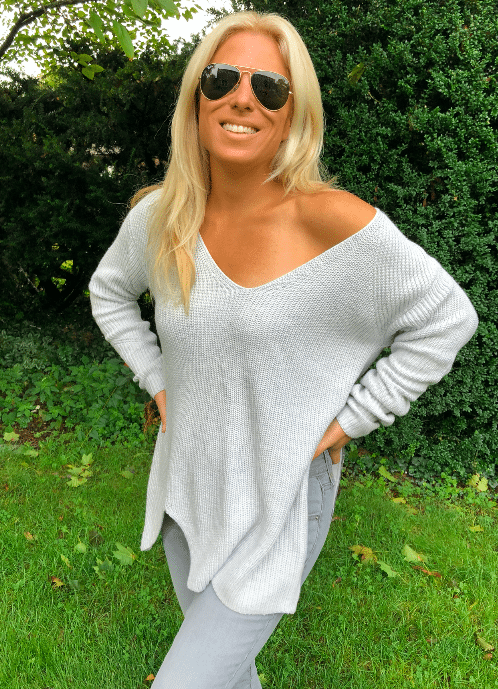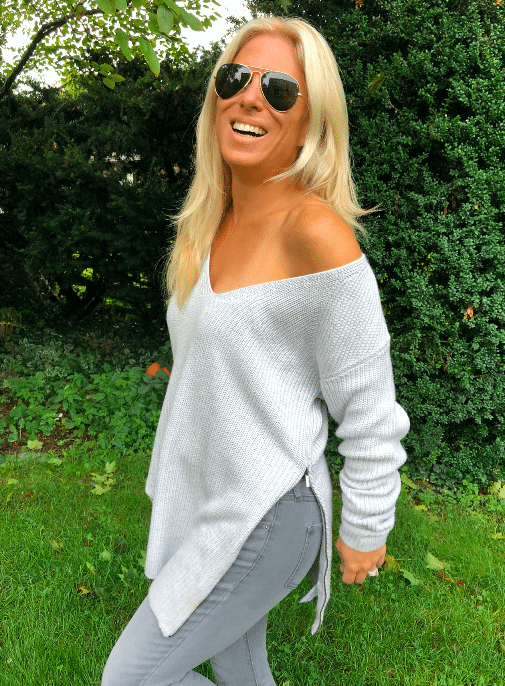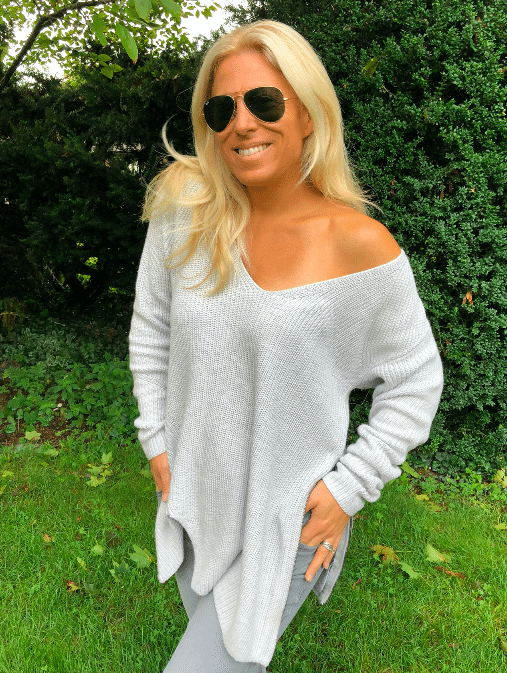 Created in an all-new medium weight knit, the tunic-length Deep-V Pullover was designed with comfort and leisure in mind. Contrasting rib knit panels blend together beautifully, and the gorgeous gray cloud color has a matching V-Neck Cami for perfectly paired coverage. It can also be worn over a printed top for a fun twist. A small notch detail at the hem and working zippers at each side lends a boutique sense of style into this comfy, casual piece.
Last up? cabi Fall 2018 – Get-Together Sweater… the second I laid eyes on this sweater, I knew I needed it! This is ME to a T! I'm in love with it and I will wear this a million and 10 times! I just love the style, the elegance and the touch of sexy!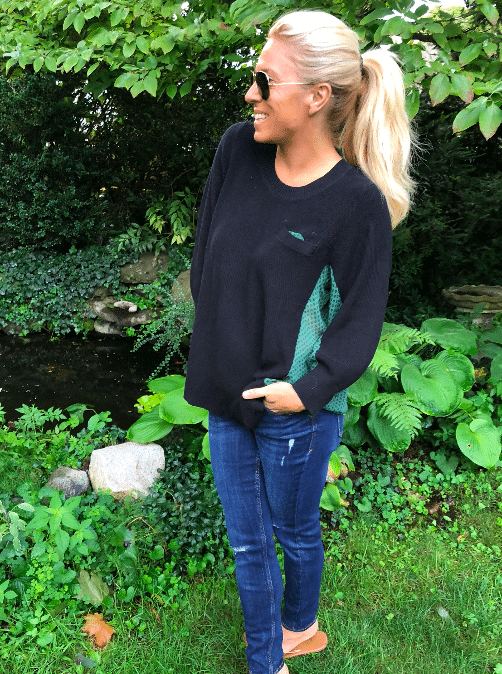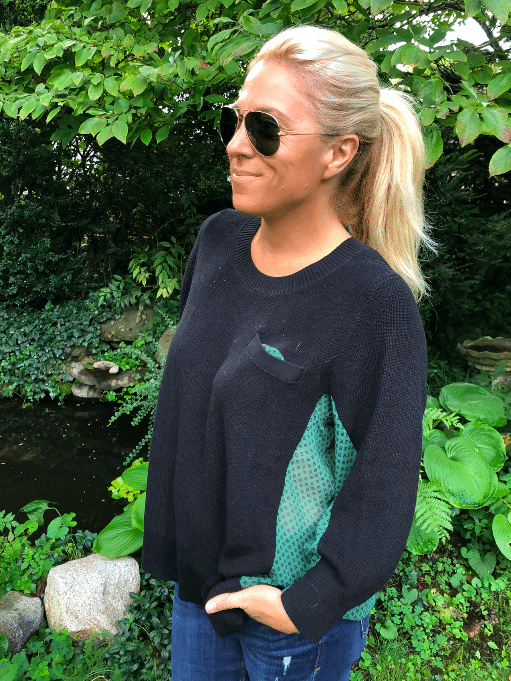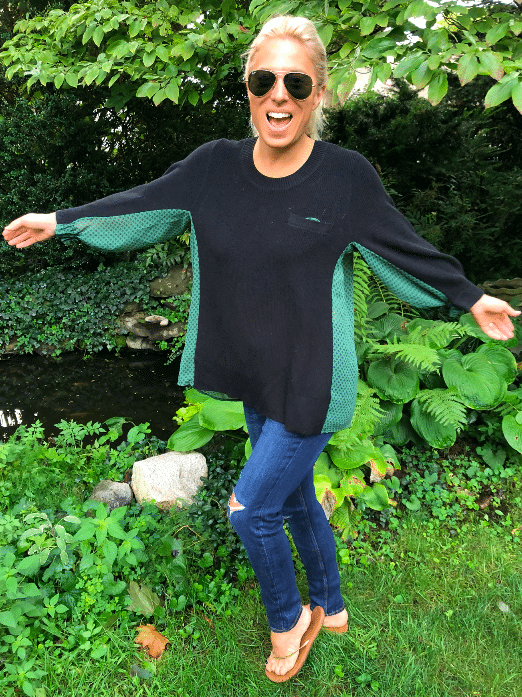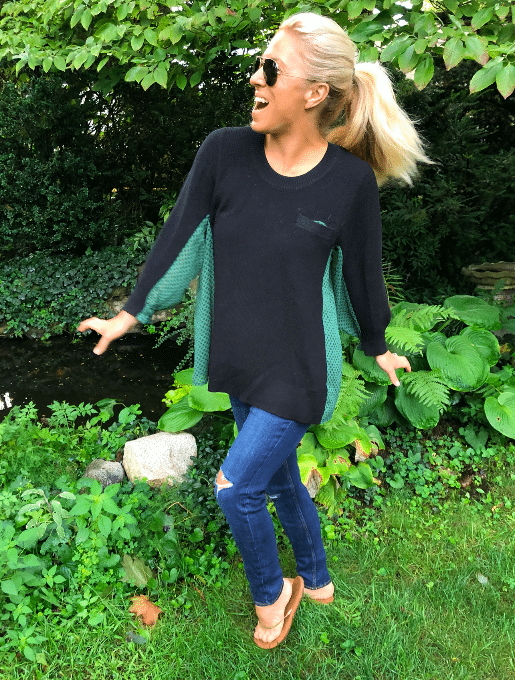 The front of this contemporary piece is done in a flat black knit, while the back is a printed green poly chiffon. The contrast in fabrics is so flattering—the black knit nips you in (and is lightweight enough to front tuck), while the poly chiffon of the back floats away beautifully from the body. Charming details like the single pocket at the chest, smocking on the back of the sleeves, and pleats and buttons at the nape of the neck really take the Get-Together Sweater to another level. Wear with a cami, as the back of this crew neck sweater is sheer.
Amazing, right!?
Check out this amazing cabi blazer I'm OBSESSED with!
Disclosure: Sponsored post with cabi.