My William is 14 years old. He's my first baby birth story. He's my first everything as a mom! This little guy made me a mother and I just can't believe that he's 14 years old.
14 years old.
My first thought? When the heck did that happen? He was just a baby! He was just my first baby birth story. I remember walking around NYC with him in his gigantic blue stroller and feeling a sense of peace that he was finally here! I had prayed for him to come for so long and to finally have him here, it was everything.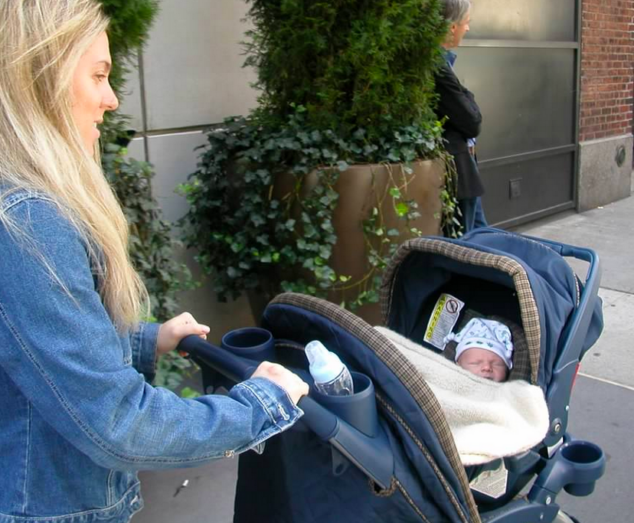 I've always said that William had to grow up quick. When he was only 3 months old, I found out I was pregnant again! At 3 months he was going to be a big brother! And then we all know how the story goes – he's the leader of the McClelland pack and he does to effortlessly. He was born a big brother and I always felt that he had an old soul… I could just see it in his eyes. He's the kind of kid who pushes himself without being pushed. He's the kind of kid who is determined to do well on his own. He's the kind of kid who loves to learn and study and read and educate himself on everything and anything. My favorite kind of William stories are when I walk into his room and see him watching YouTube videos, when I ask what he's watching he responds, "I felt like learning about WWII today." And so he will watch 10 hours of videos to learn all about it.
That's my William. Curious. Kind. Sweet. Loyal. Funny. Smart. Determined. And so much more.
William was due on September 25th. I remember thinking as soon as September rolled around, it's finally time! He could be here any single day! And as every pregnant mama remembers, you start thinking that any day could actually be the day! I was wrong… big time! This little guy had no plans to come before his due date. I walked around NYC every single night trying to push along the process, but William was comfy and cozy and not going anywhere! Finally on September 24th my water broke in the elevator at home. I was so scared, I was home alone and terrified that Matt wasn't going to get to me in time. Matt raced home from work as I called my doctor, who told me… "Get to the hospital!" The rest was kind of a blur at that moment. Actually… when we got to the hospital and they checked me they told me that my water hadn't actually fully broken yet. WHAT?? I had felt a gush! As the doctor was explaining to me that it was definitely a leak, it was a full water break yet… in that moment my full water broke! Yup, I was being admitted immediately – it was around 6PM on September 24th.
After many hours of labor, finally at 1:51PM on September 25th William was born. He was stuck in the birth canal and I could tell the doctor and nurses were starting to prep me for a c-section because his heart rate was lowering. I was so scared… all this pushing and then a c-section? It was as if God gave me super powers in that moment. My doctor said to me, "We're prepping you for an emergency c-section at 2PM." I begged for 2 more pushes! And that's all I needed! HE was here! His cry was music to my ears. His face was perfection to my eyes. When they placed him on my chest all was at it should be in the world for me. This little man, my son was here.
I didn't know true unconditional love until that moment. Even though it was 14 years ago, thinking back still makes me tear up. I have tears streaming down my cheeks right now. My William. He's always been a good kid, always. I pray it always continues. He really just is one of my best guys in the entire world.
Celebrating with him last night was beautiful! He's such a good kid and I love being with him!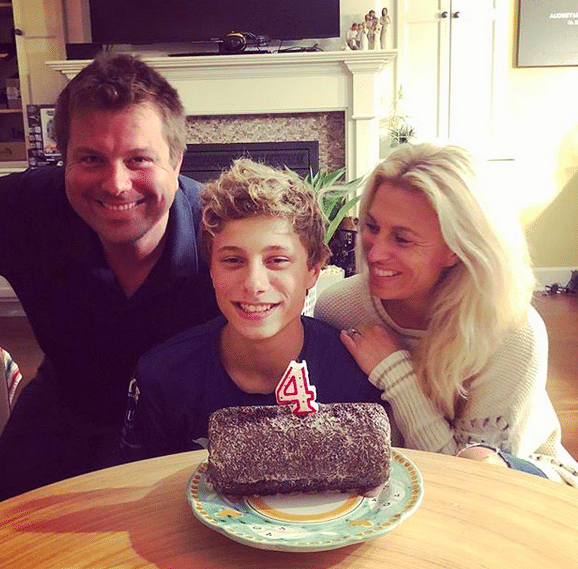 As always I made William a birthday video. I have never kept up on baby books, but the videos – I haven't missed one in years! I recap the year, so it's something that's important for me and the boys.
This year's was a fun one to make!
Check out these videos!