Rustic Reindeer Ornament Craft
The holidays are almost here! Yes. Believe it or not, the H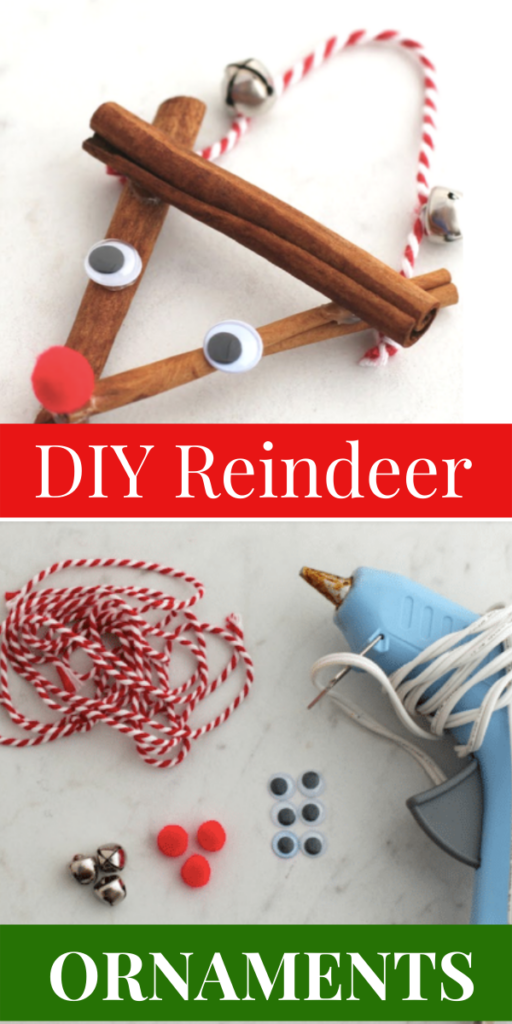 OLIDAYS ARE ALMOST UPON US! It's my most favorite time of year, so I can't wait! I always say my favorite holiday is Christmas… just the build up is so much fun! It's the best ever and I love it so very much! In order to get ready for the holidays I'm all about finding some awesome crafts to make with the kids for our house! These Rustic Reindeer Ornament Crafts are the cutest ever in the whole entire world! These Rustic Reindeer Ornament could also double as a cake topper, too! Or just a dessert topper!
Rustic Reindeer Ornament Craft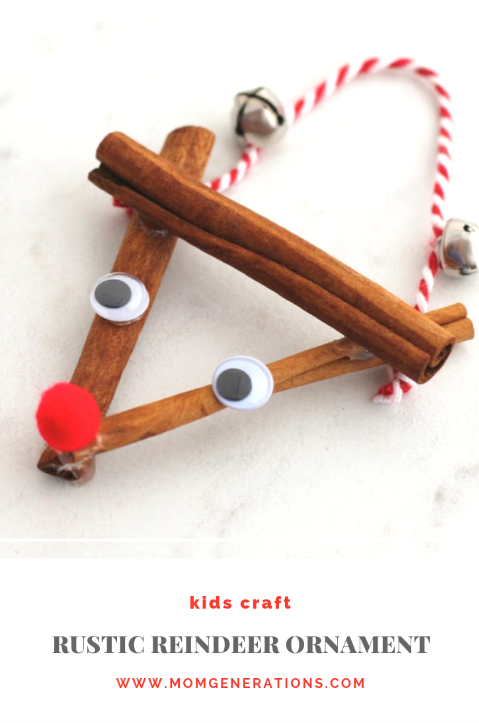 They are on the easier side to make once you get the hang of it, but before you get going – make sure you have these materials for the Rustic Reindeer Ornament Craft project.
Materials (per ornament/gift topper):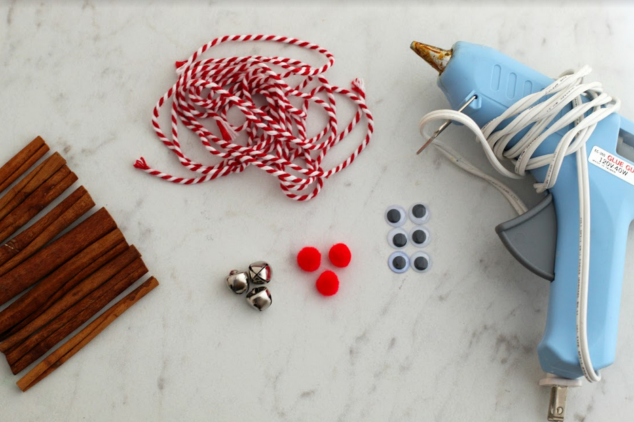 3 cinnamon sticks
2 jingle bells
1 red pom pom
2 googly eyes
6 inch thin ribbon or thick string
Hot glue gun
Now for the directions! Make sure you follow along step by step! This is such an awesome craft to make at home with your kids because they really do come out so cute!
Directions: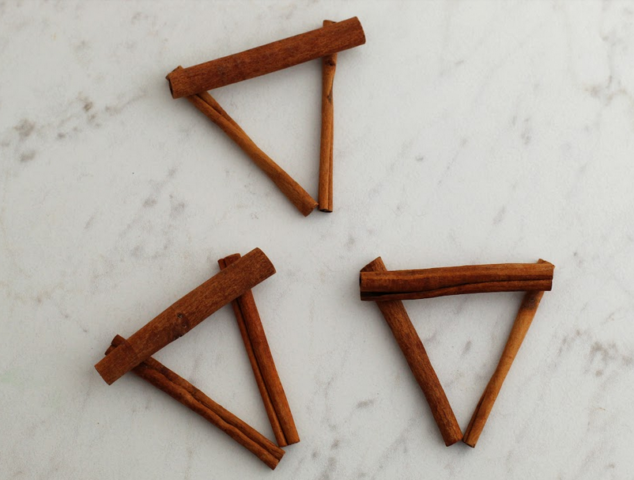 1. Place two cinnamon sticks together to form a "V" shape. Add a drop of glue to the point
where the two ends meet and press and hold in place to secure. Add 1 cinnamon stick
horizontally near the top of the "V" shape. Place drops of hot glue where the horizontal
cinnamon stick meets the "V" sticks and secure it in place.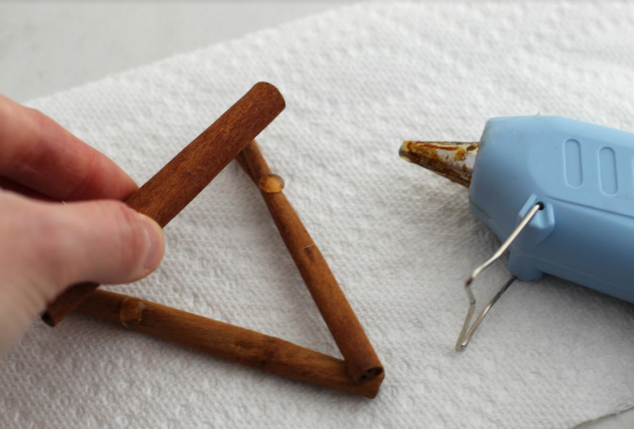 2. On the "V" under the horizontal cinnamon stick, add drops of glue for the two eyes and
press them in place.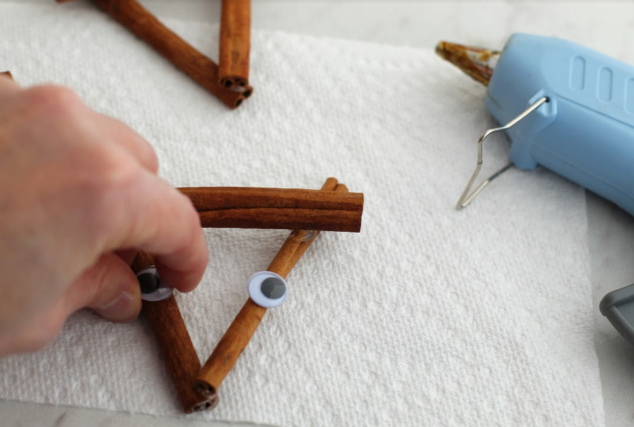 3. Add a drop of glue where the point of the "V" meets and add a red pom pom for the
nose.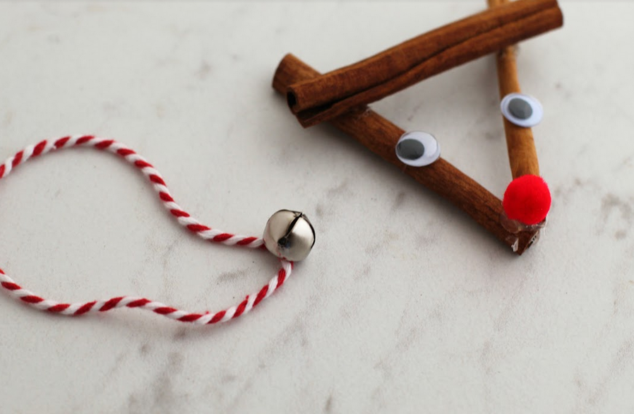 4. Thread two jingle bells on a piece of thick string and knot the ends.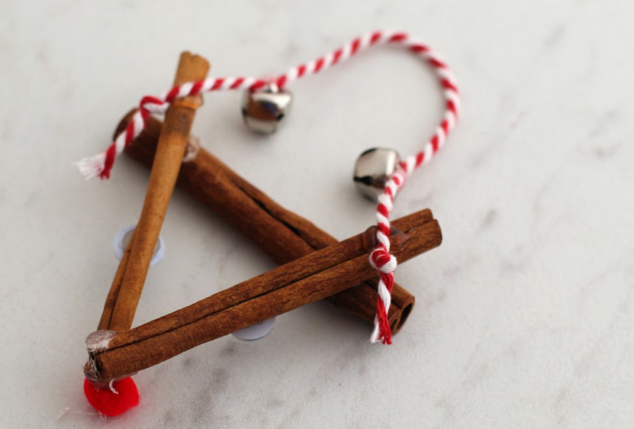 5. Turn the ornament over and add two drops of glue on each side of the "V" under the
horizontal cinnamon stick. Press each end of the string in place. Allow the glue to dry to
completely before hanging the ornament or placing on a gift.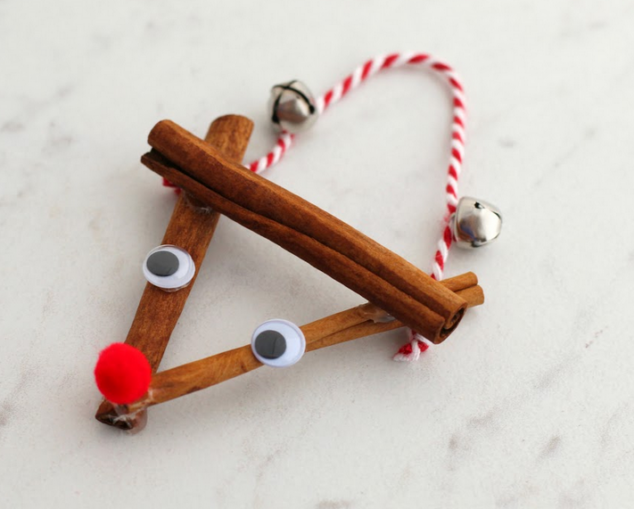 Checkout more of my HOLIDAY CRAFTS HERE!