GIVEAWAY: KOHL'S $50 GIFT CARD
You know I love a good GIVEAWAY! I've been gone for 2 weeks straight and I'm finally glad to be home and working again! I have had a full day catching up on my emails and my photos and my videos! I also love being home and getting to work IN my jammies half the day! There's nothing like waking up – tossing your hair in a bun – sitting in your office with a cup of coffee – and just working like a little bee! Feels fabulous to be BACK!
I'm celebrating being home and relaxing with my laptop with a GIVEAWAY! Kohl's is a destination I love because I can always score some awesome deals and essentials. I actually need to make a Kohl's trip this week because I need some workout clothes for my sons and they have some great selections! Not to mention – their shoes are always on sale! I live for Kohl's SALES!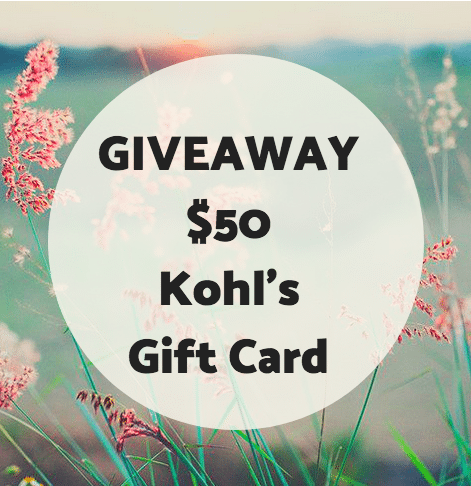 I love a GIVEAWAY!!
Let's kick off the month with a GIVEAWAY to KOHL'S!!
$50!!
Get whatever you need – clothing, shoes, makeup, bedding, household items, sports gear, toys, books, movies, etc!!
How can you enter?
Easy entry!! See BELOW!!