Stretched Too Thin by Jessica Turner is available right NOW!
Stretched Too Thin: How Working Moms Can Lose the Guilt, Work Smarter, and Thrive
Congrats to my friend Jessica Turner for bringing this book to life!
What I love is that Jessica is speaking to moms everywhere because we all feel Stretched Too Thin at times. It doesn't matter where you live, how many kids you have, if you're married or single, work part-time or full-time… every mom at some point in their life has felt just stretched way too thin.
And we all know what happens when you feel stretched too thin… you start to feel the mom guilt, overwhelmed, stressed and just all around yucky. It's not a good feeling, but it's also a common feeling. It's very important for moms to know that they're not alone in feeling this way, it's normal and it's OK to feet stretched too thin – what's important is what you do with yourself when you begin to feel this way.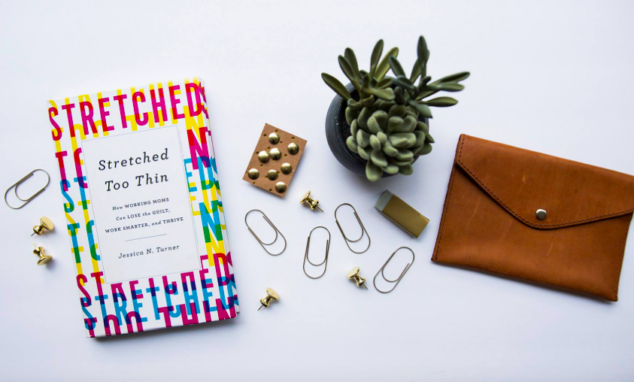 Stretched Too Thin by Jessica Turner is a book you need because it's going to put into perspective and show you can to list the guilt, work smarter and thrive. Those are 3 biggies and I love that Jessica shares with us her advice and expertse.
What is Stretched Too Thin by Jessica Turner ABOUT?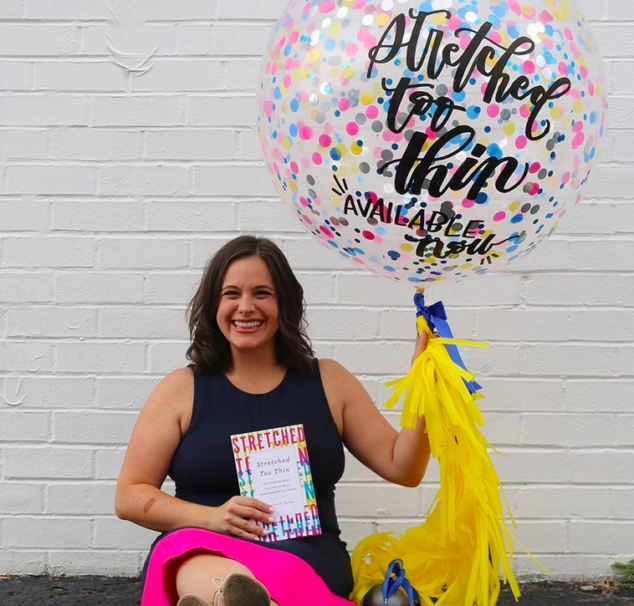 Working mothers constantly battle the pull to do all the things well. From managing work and home responsibilities to being impacted by a lack of self-care and time for deep friendships, the struggle is real. At the end of each day, many working moms are exhausted and stretched too thin. But this does not have to be the norm.
In her latest practical and inspiring book, Jessica Turner shows the working mom how to
– work and parent guilt-free
– establish clear work boundaries
– set achievable goals
– discover more flexibility
– develop home management solutions
– prioritize self-care
– invest in her marriage
– cultivate deeper friendships
– feel like a good mom, even while working
Full of compassion and encouragement, Stretched Too Thin will empower women with useful insights and tools to thrive as working moms.
On a personal note, I've known Jessica for over 8 years. She's the real deal. She's a hard worker and a mom that loves her babies with all her might. It's been a delight watching Jessica grow her business online and work full-time, too. She really is an inspiration to moms and knows first0hand the struggles that we all go through. I applaud Jessica for writing this book, telling this story, opening up this dialogue because it's something we all need and should be talking and sharing about each other more and more.
GIVEAWAY
I'm thrilled that Jessica would like me to do a GIVEAWAY with Stretched Too Thin: How Working Moms Can Lose the Guilt, Work Smarter, and Thrive!

How can you enter?