It's taken me 5 full days to sit and process that our Permission to Hustle Retreat 2018 has come to an end because I feel in so many ways that it's truly just the beginning for it. 6 days, 5 nights at sea with Carnival Cruise Line with 40 female digital influencers – all there for a variety of different reasons, but one reason the same – to learn something new, to take back a little nugget of information of advice that could hopefully help them with their business and/or their hustle. What ended up transpiring throughout the week of our Permission to Hustle Retreat was way more (much more) than I (and Vera) ever expected. And to be honest with you, we're beyond grateful.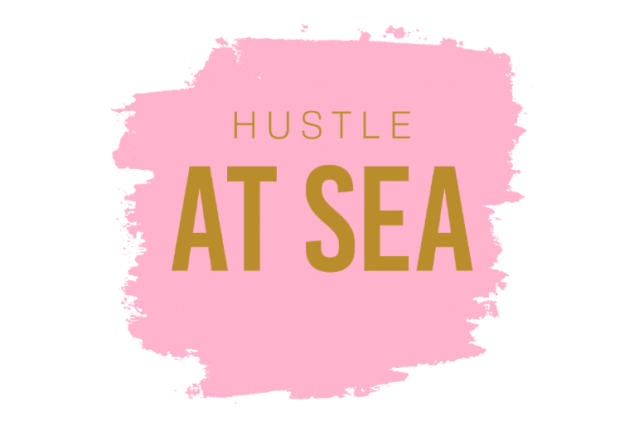 Let me start from the beginning… Permission to Hustle is a Facebook group that we started in December 2016. Very long story short, I was talking with Vera on afternoon about the 100th comment I'd gotten from someone expressing to me their opinion on how much I travel for work and how difficult and hard it must be on my family. Innocent comment? Yes. Does everyone have a right to their opinion? 100%. But after you hear things like this over and over and over again, it starts to hurt you. I'm human. I can let a lot of comments go, but there's one thing I've always known… nobody knows the truth or the reasons why people work or (better yet) have to work so hard. Personally speaking, I'm the breadwinner in my family. And if we go back to 2016, at that time I was the sole provider. Working for me wasn't an option. I had to work. I had to work hard. I had to hustle and do what I could to pay my bills. I wasn't saving up for a lavish trip around the world, I was paying my mortgage. But – I'm being 110% honest here – I know me. I'm a worker. I've always loved to work. Even if Matt looked at me and said, "You don't have to work." I still would work. I wouldn't be going at the pace I was going then or even now, but work is something that I love… and I'm doing something that I have a passion for, so it's not even an option for me not to work.
But! Because I do have a point here, LOL… on this particular day I was talking to Vera and I said to her, "When did it become a bad thing to give yourself the permission to hustle?" I love to hustle. I give myself permission to hustle!
And in that moment Vera said to me, "STOP! That's it! That's the name!" We had been wanting to start a Facebook group for months as a mastermind for women in business, but we just hadn't been able to come up with a name. So that woman who happened to get me on that particular day, thank you because you set in motion something very special and something very dear to us.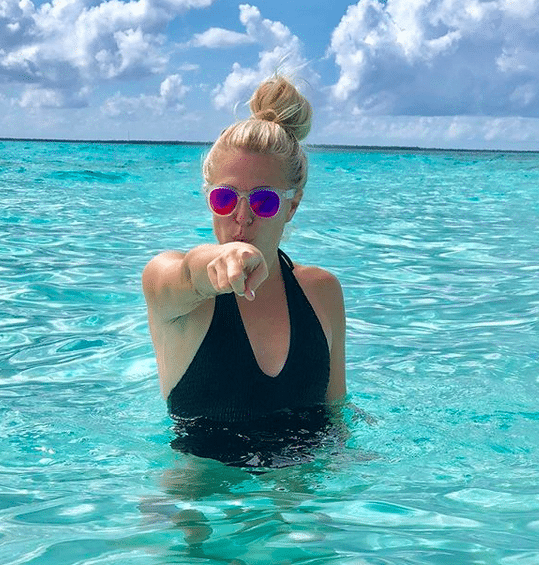 Permission to Hustle is a place where we hope to inspire, motivate and give people advice on their hustles. Not one hustle is the same… you may do the same thing as someone, but everyone's motivation is different – everyone's WHY is different. Your hustle is personal to you and your passion for it is uniquely yours. We love that about Permission to Hustle. We have held it to be a positive place. We don't want any negativity. There's too much of that in the world, we want people to come every single day to smile or feel ready to take on the world or be inspired. We love that it's also turned into a space where people can come and ask questions and get answers and guidance. We're FIRM believers in that it takes a village and one of the most powerful thing we can do as women is to help and support each other. A win for one is a win for all. This is something we firmly and passionately believe in to the core.
When we started Permission to Hustle – we had grand plans for so many different off-shoots. But here's the thing, here's 2 people. We can only do so much in the course of a day or week or month. But one thing – one dream we had from the very beginning – was to take it on the road (we didn't know at that point that it would actually be on sea!). We had thought about something small, city-based… but we were not sure what city would be best. So much is done in NYC… we felt that another city needed some love. But what city? We thought about a large meet-up, but that would be tough for the 1st go-around. We did want smaller. We did want more intimate.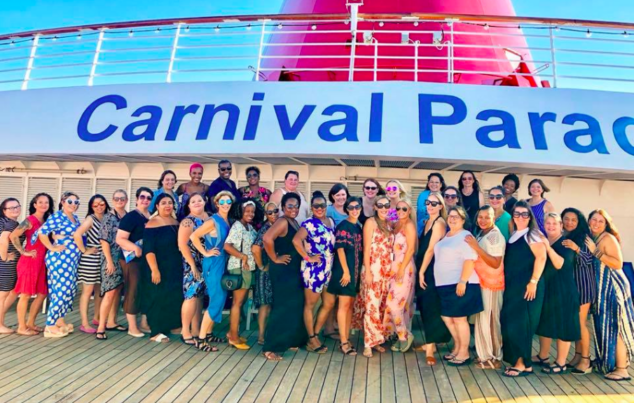 Sometimes the universe just works in your favor and partnering with Carnival Cruises was the perfect fit for us. We decided that a group of 40 would be a perfect size. It's not too small. It's not too big. We also knew that we wanted the Retreat to actually be LIKE a retreat. We didn't want just ALL work. We wanted some play in there, too. Whenever I've gone to conferences in the past – ones that I love (hello Mom 2.0) – the ladies in charge do a FABULOUS job at making sure there's time for each other. This was something we 100% wanted to make sure we did. As soon as we saw that we'd be en route to Grand Cayman and Cozumel… we knew 2 full days off the grid – just allowing girls to be girls, just letting everyone bond would be the best thing we could do for everyone.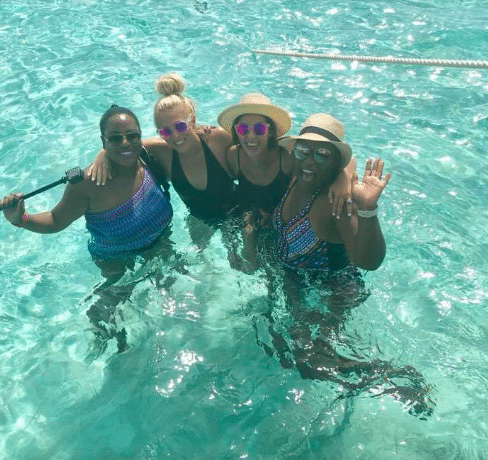 Our Permission to Hustle Retreat looked like this —
Day 1: We leave Tampa! Cocktail party that evening, fun meet-and-greet with everyone!
Day 2: Full Day at Sea – Sessions from 8am-3:30PM (rest of the day was free!)
Day 3: Grand Cayman! We divided into 2 groups and went on group excursions. This was an amazing way to bond and get to know people even better! We had an OPTIONAL meet-up that night for a mastermind discussion, everyone showed up!
Day 4: REST AND RELAX in Cozumel! No work – ALL play and fun.
Day 5: Full Day at Sea – Sessions from 8am-2PM (rest of the day was free!)
Day 6: Breakfast and saying Good-bye!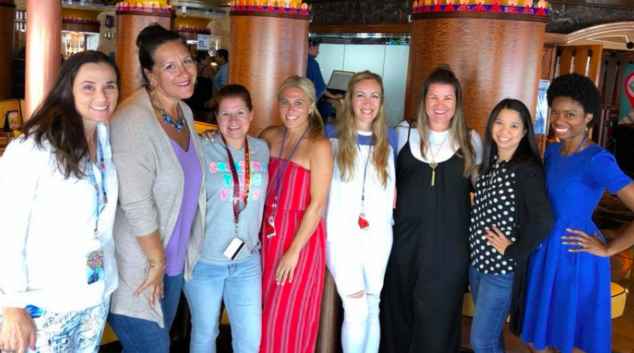 I wasn't sure what to expect as I was going into the Retreat. The intention for this Retreat was that everyone would come and learn and have fun and relax and build on their hustles. We knew that we'd never done this before, so we were honest with everyone. We just wanted people to leave feeling rested and recharged!
But what did our Permission to Hustle Retreat Teach Me?
It taught me even more that women need other women.
It taught me that there is so much good when women support other women.
It showed me that many women feel alone, trying to navigate the waters… and just need a helping hand every once in awhile.
It showed me that it's good to be vulnerable.
It showed me that a hug and a smile is priceless.
It showed me that being transparent with people and just being open and honest and raw and real is the best way to be, always.
It showed me the power as to what happens when women come together with the same hopes and same types of goals.
It showed me that we all deserve to invest in ourselves and our businesses.
It showed me that it's important and essential to be silly girls again – to dance and sing and laugh!
It taught me that we are all on the same team. The most powerful moments for me was when someone would share something personal and instinctively someone would be there for a hug or answer or shoulder to cry on.
It taught me that we're all always learning, there's always something new to discover.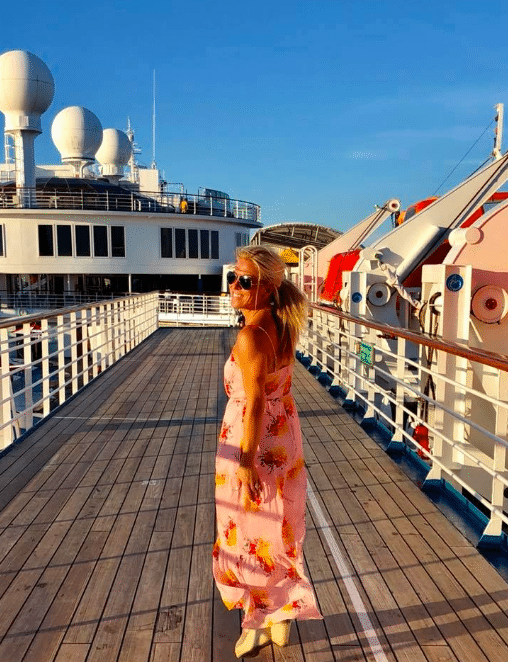 Most of all… it taught and showed me that women need more of this – coming together and being together with their walls down. It's a beautiful thing to see women having fun and learning and sharing all at the same time. It's powerful to see women helping each other. I can't tell you how many times I saw one woman sitting with another in front of her laptop, walking her through something. When women share their knowledge and their expertise and their experiences without expecting anything in return, just as a way to help… it's like liquid gold.
Going into our Permission to Hustle Retreat 2018, I really only knew a handful of the ladies. I left feeling connected to every single one. I left feeling like I had new friends. I left feeling like I had ladies in my hustle lifeboat. I left feeling that this sense of coming together, to be together is needed and necessary and essential for so much growth – in so many different ways.
Like I said at the beginning… this is just the beginning. We plan to do another one and have many things brewing in our minds right now.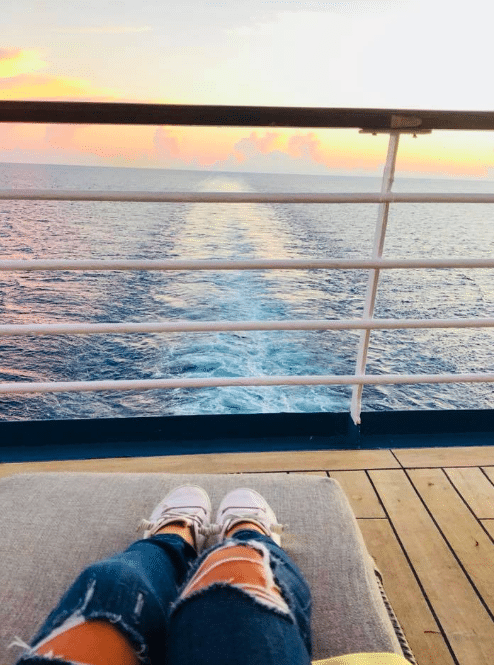 To all the ladies who joined us last week – Thank you. I know it wasn't easy to leave home. I know it wasn't easy to travel in. I know it wasn't easy to come into our Retreat not knowing many people. But you came. And I love each and everyone of you for that.
To our speakers… thank you for sharing your expertise. You were all so amazing and patient and kind and forthcoming. Thank you for your honesty and realness. Natalie Diaz, Sami Cone, Amiyrah Martin, Keri Lyn Renner, Trisha Haas, Julie Deily.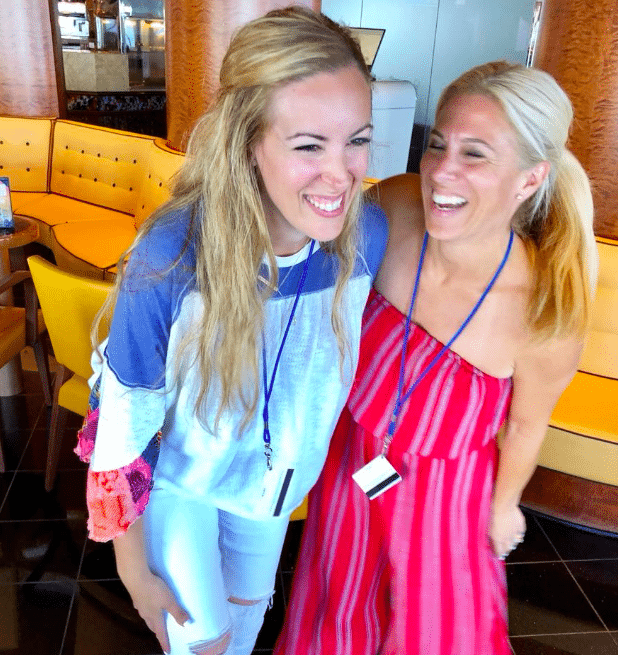 And to Vera Sweeney… I love you. There are no proper words. Thank you for believing in BIG dreams. Thank you for not thinking I'm nuts (OK, maybe you do!). Thank you for being there with me, holding my hand on these hustle adventures. Thank you for being you. And thank you for giving me a friendship that I never thought possible to have a little later on in life.
I believe in hustling.
I believe in finding a passion and running with it.
I believe in going after your goals and your dreams.
And – most of all – I believe in doing that together.
Give yourself Permission to Hustle. Scream it loud. Live it boldly.
Magic will happen, I promise.