Are you ready for some Halloween fun with Frankenstein Rice Krispie Treats? These are my all-time favorite to make with the kids because they are so easy and so much fun to create! Even my teenage sons join in on the fun for these (and I can't say that about much anymore!)!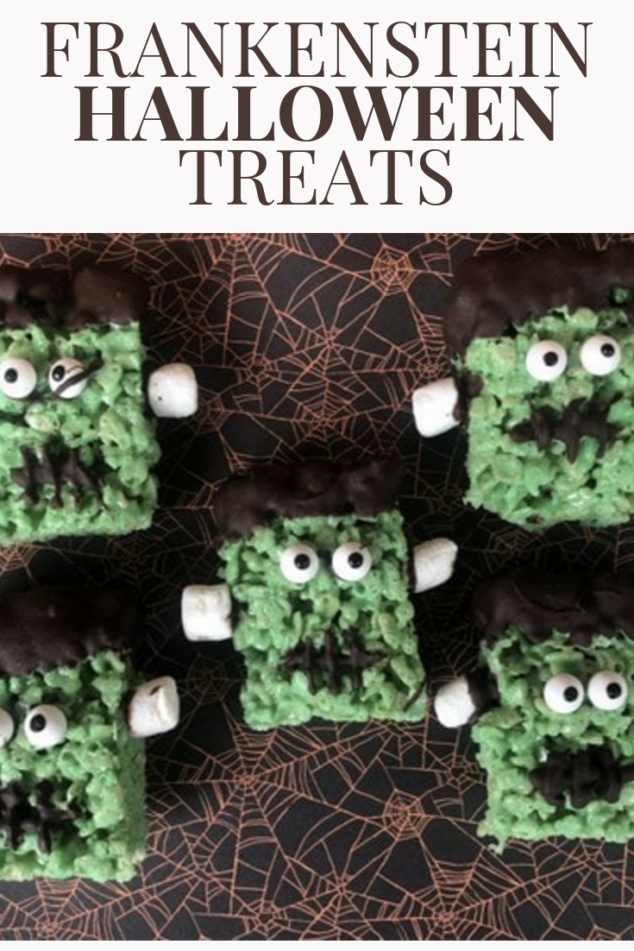 With Halloween weeks away, it's such a great time to spend the weekend enjoying some Halloween fun in the kitchen! My kids love bringing these adorable and creepy and spooky creations to school with them, too! It's a Frankenstein Rice Krispie Treats win-win for all!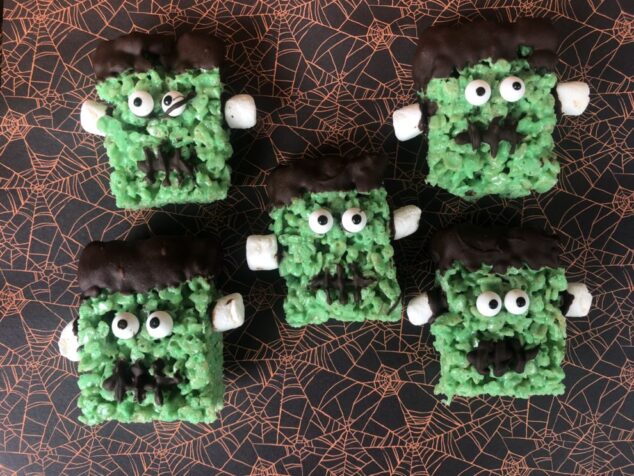 Frankenstein Rice Krispie Treats – Halloween Treats
Ingredients: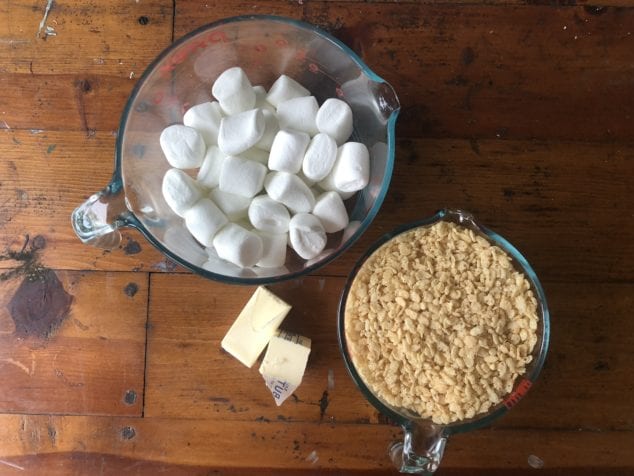 Rice Krispies
Marshmallows
Butter
Green Food Dye
Chocolate (to melt) – (We bought at Michael's – they have all different colored chocolates)
Edible Eyeballs (We bought at Michael's)
Directions:
1. Make the Rice Krispies Treats exactly how the Rice Krispies package says to do so – DO NOT DEVIATE from the original recipe… the only CHANGE WOULD BE TO ADD GREEN DROPS!!!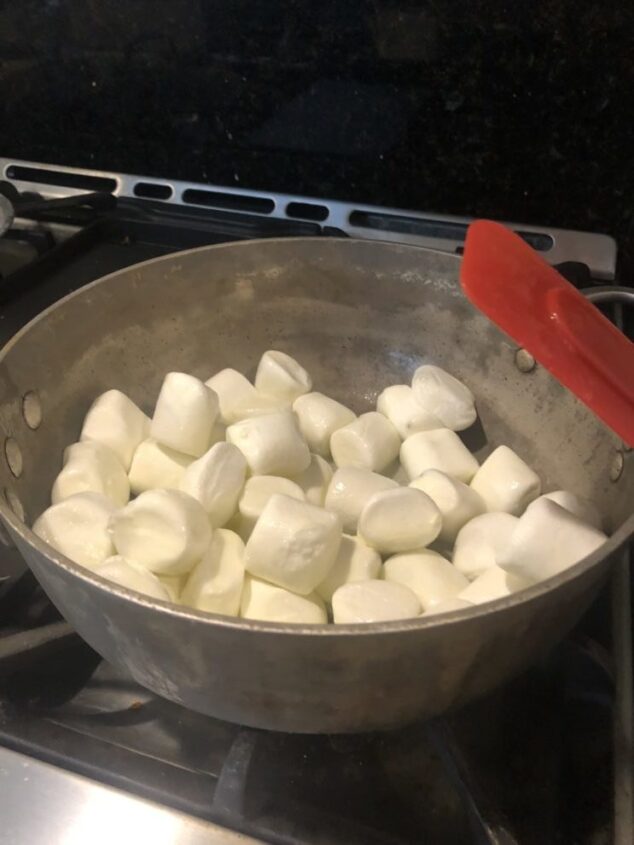 3 tablespoons butter
1 package (10 oz., about 40)JET-PUFFED Marshmallows
4 cups JET-PUFFED Miniature Marshmallows
6 cups Kellogg's® Rice Krispies® cereal
1. In large saucepan melt butter over low heat. Add marshmallows and stir until completely melted. Remove from heat *ADD DROPS OF GREEN DYE… we used about 6 drops!
2. Add KELLOGG'S RICE KRISPIES cereal. Stir until well coated.
3. Using buttered spatula or wax paper evenly press mixture into 13 x 9 x 2-inch pan coated with cooking spray. Cool. Cut into 2-inch squares. Best if served the same day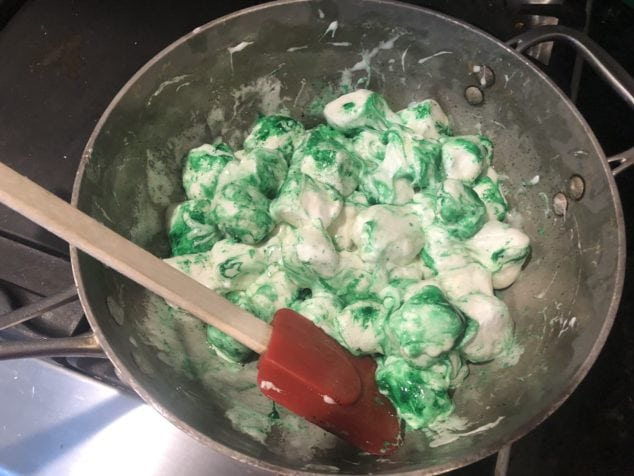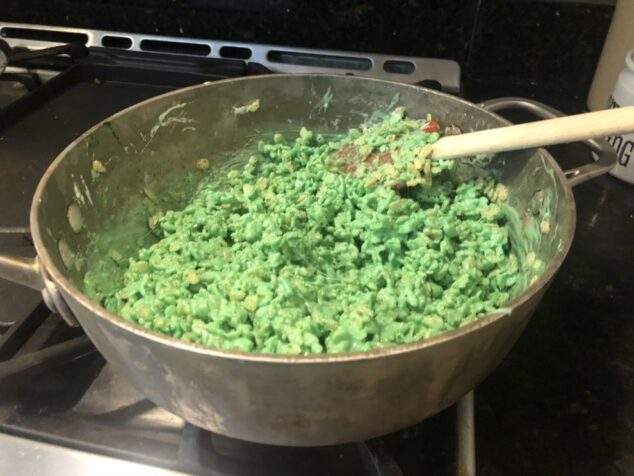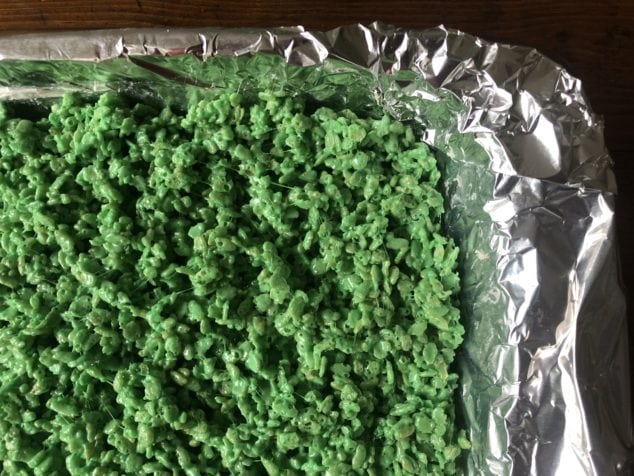 Assembling:
1. MELT YOUR CHOCOLATE!!!
2. Cut into squares. We made them about 3 x 4 inches. Then add the melted chocolate along the top for the hair!!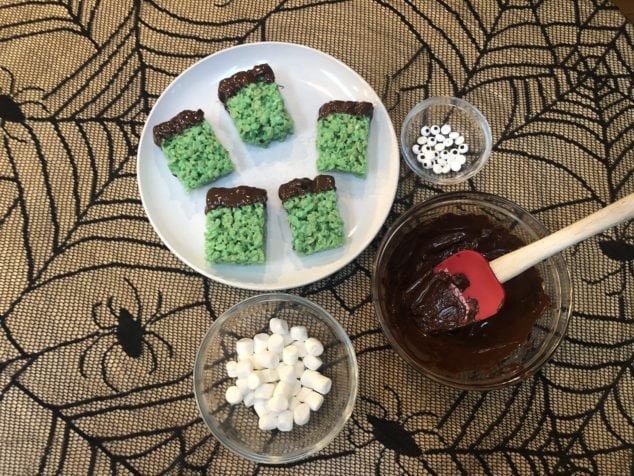 3. Add chocolate for the mouth!! We just did a little swiggle!!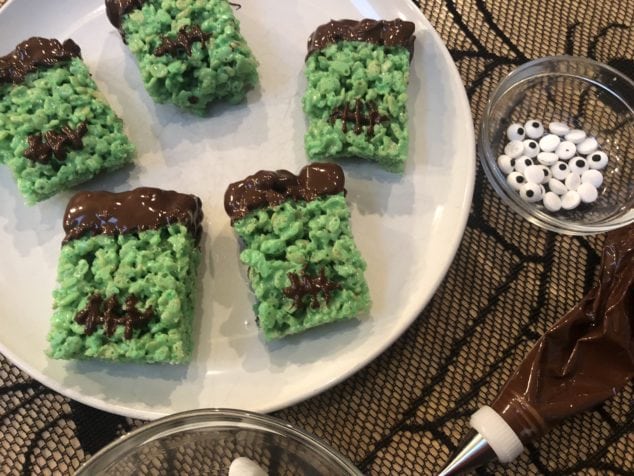 4. Add the EDIBLE EYEBALLS!!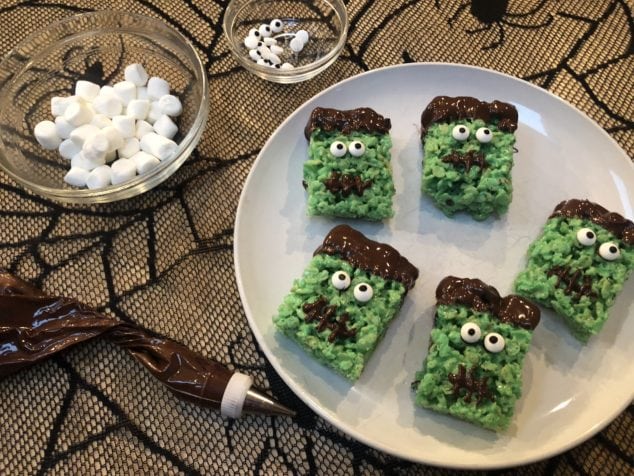 5. Add the Marshmallows as EARS!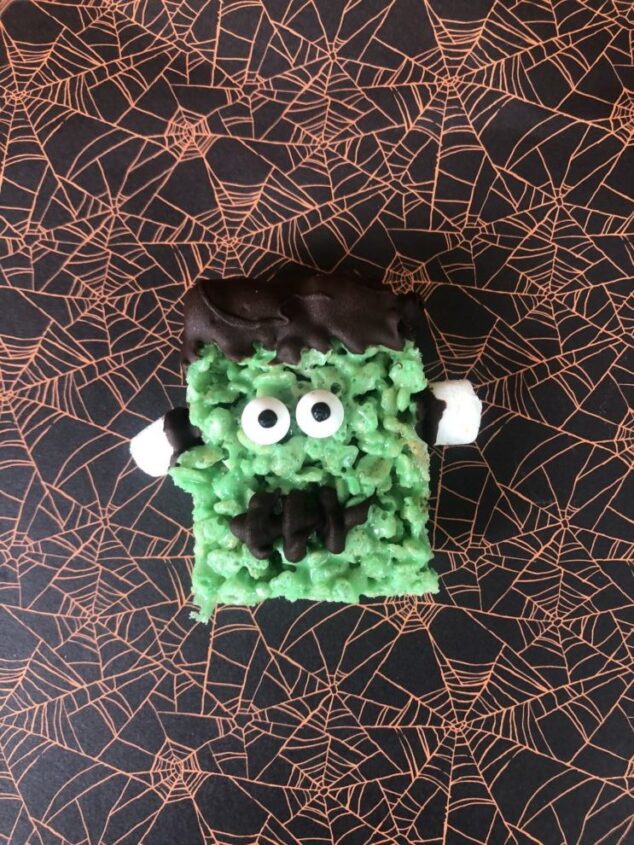 How cute are these Frankenstein Rice Krispie Treats – Halloween Treats???
Love love love!!
Make these Frankenstein Rice Krispie Treats – Halloween Treat this weekend!!
Check out more Halloween Treats HERE!