GIVEAWAY: KOHL'S $50 GIFT CARD GIVEAWAY
Holla!! You know I love a good GIVEAWAY! I'm excited to share with you this awesome giveaway!! My readers love to shop at Kohl's!! So I'm thrilled to be offering another KOHL'S $50 GIFT CARD GIVEAWAY!
Kohl's is a destination I love because I can always score some awesome deals and essentials. I actually need to make a Kohl's trip this week because I need some workout clothes for my sons and they have some great selections! Not to mention – their shoes are always on sale! I live for Kohl's SALES!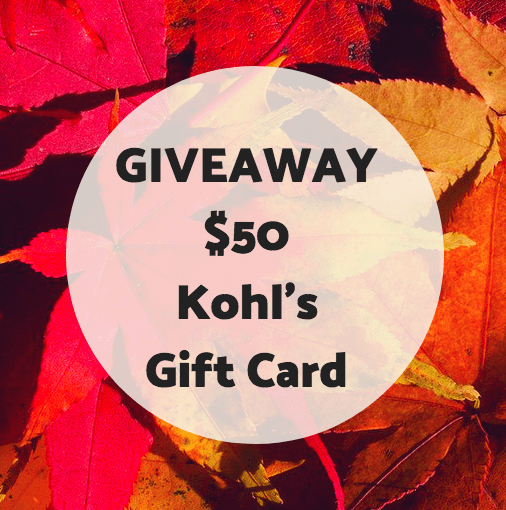 I love a GIVEAWAY!!
Let's do a $50 GIFT CARD GIVEAWAY!!
Get whatever you need – clothing, shoes, makeup, bedding, household items, sports gear, toys, books, movies, etc!!
How can you enter?
See BELOW!!