I'm all about making something yummy in the morning for my kids. They've always loved granola (as have I throughout the years, too!). The second I heard about this Pumpkin Spice Granola recipe, I knew I needed to try it out! I'm not a big baker or cook, so I love anything that's easy, peasy. I also know that my kids don't usually go for anything off what they're used to – but this Pumpkin Spice Granola was a win win for them!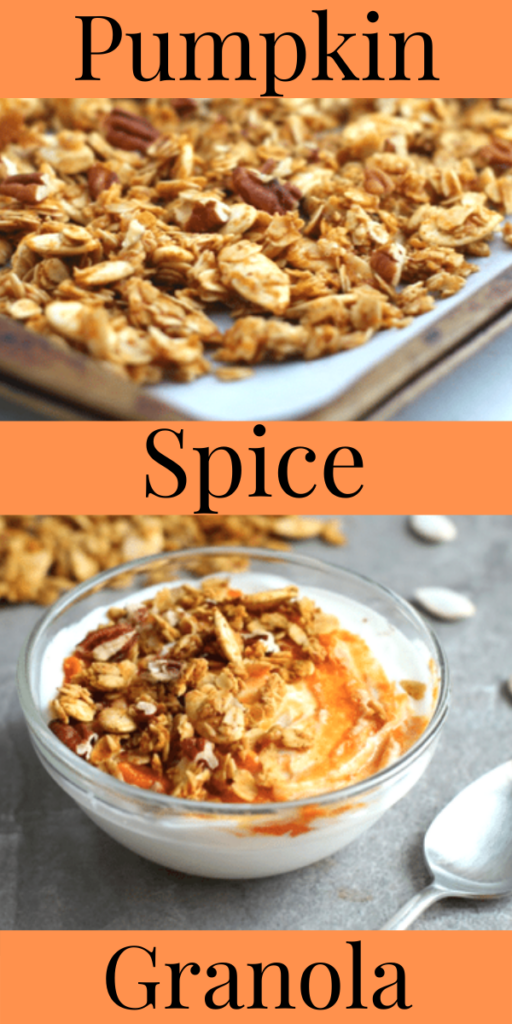 Pumpkin Spice Granola Recipe – Gluten Free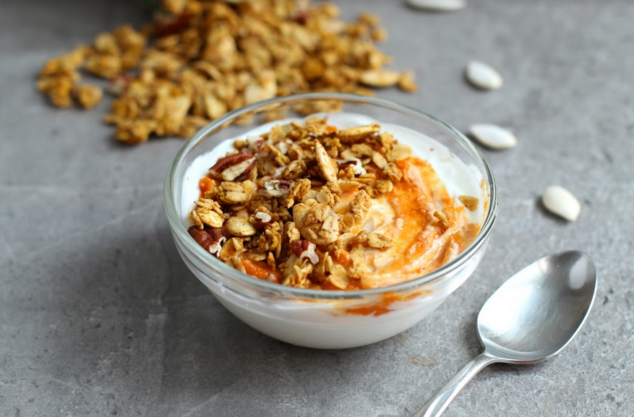 It's that time of year… PUMPKIN everything! I'm in love with this season, so I love every single thing about it! The weather in New England has been teasing us a bit because it's been so warm! Usually you would think it's chilly in October in New England, but it's 80 degrees here today! Just CRAZY! I'm not complaining because I'm still able to rock my flip flops… but I know the chilliness is coming!
Pumpkins are just about everywhere right now here in New England! It's also the best time to indulge in some fabulous pumpkin recipes!! I love pumpkin muffins… scones… coffee… pancakes… ravioli… you name it, I love it!
Pumpkin Spice Granola Recipe
Today is all about PUMPKIN SPICE GRANOLA – which is also Gluten Free!
Yields: 8 servings
Prep Time: 5 minutes | Cook Time: 40 minutes | Total Time: 45 minutes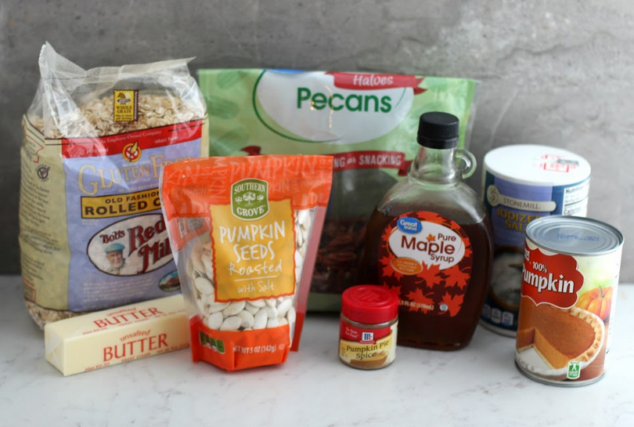 Pumpkin Spice Granola Ingredients:
4 cups gluten free old-fashioned oats
1 cup roasted pumpkin seeds
½ cup pecans, chopped small
½ cup maple syrup
6 tablespoons butter, melted
4 tablespoons pumpkin puree
2 teaspoons pumpkin pie spice
Pinch of salt
Pumpkin Spice Granola Directions:
1. Preheat oven to 275 degrees F. Line two baking sheets with parchment paper and set aside.
2. In a large bowl, add all ingredients and stir until fully incorporated.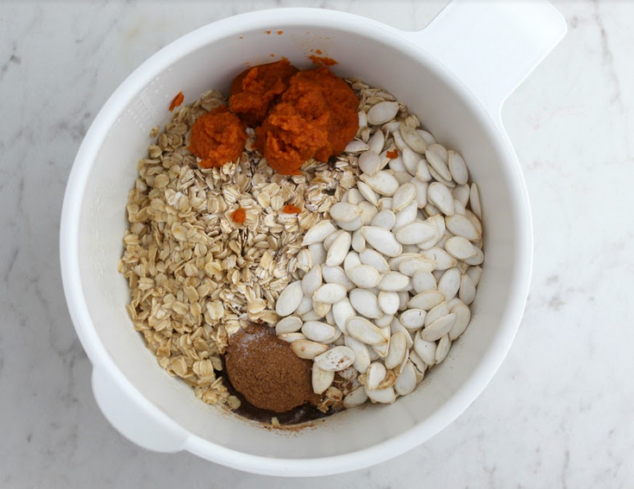 3. Divide the mixture between two baking sheets and bake for 20 minutes. Remove from oven, stir
well, and place baking sheets back in the oven for another 20 minutes.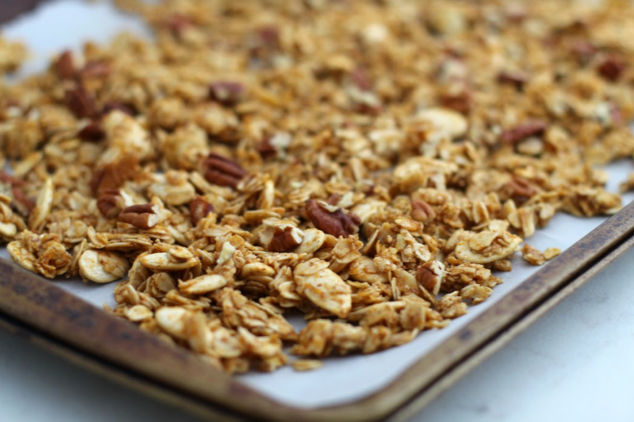 4. Allow the granola to cool completely on the baking sheets before transferring to an airtight
container.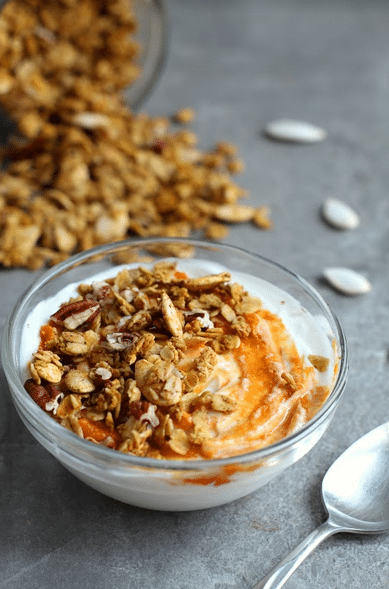 Notes: Granola will keep for up to two weeks.
As always – please let me know what you think! If you did any variations, love to know! My husband wanted me to add chocolate chips after I made it, but I just couldn't! I didn't want to add any sweetness to it! I hope you love it! It definitely is something you can make year round for your family!
Keeping with the breakfast theme, make sure you try this Easy Egg Casserole Recipe!
Also see where you can buy some pumpkin granola, too!
PIN IT: