Are you looking for a fabulous drink to make this holiday season? I've got one for you! Gingerbread Cookie Smoothie is one you're going to want to make year-round – not just for the holidays! I'm a HUGE gingerbread fanatic, so this smoothie really speaks to me. It's light and delicious and festive all at the same time. Not to mention – the Gingerbread Cookie Smoothie Recipe is easy as can be! You can make these in minutes for you and your entire family or holiday party!
Gingerbread Cookie Smoothie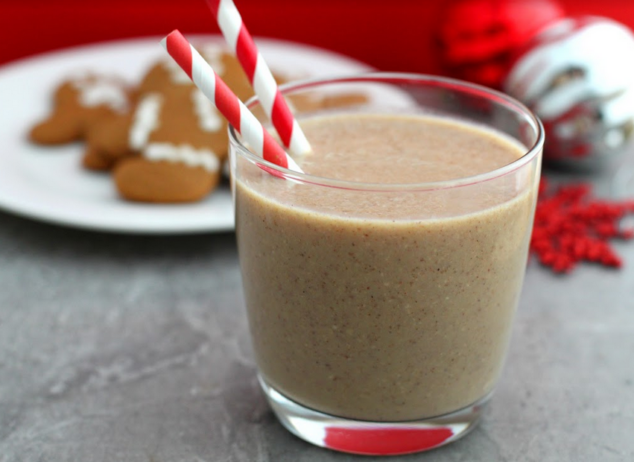 We're a big smoothie family, so for us – we're always looking for different concoctions to make. I usually just open my freezer or pantry and look for ingredients. I used to be so hung up on making certain smoothies – JUST strawberry or JUST banana. Then I started to get a little "wild" and started adding in different ingredients and I just feel in love with making smoothies. They're so easy and my entire family loves them – which makes my job as mom a lot easier, too!
Gingerbread Cookie Smoothie – Ingredients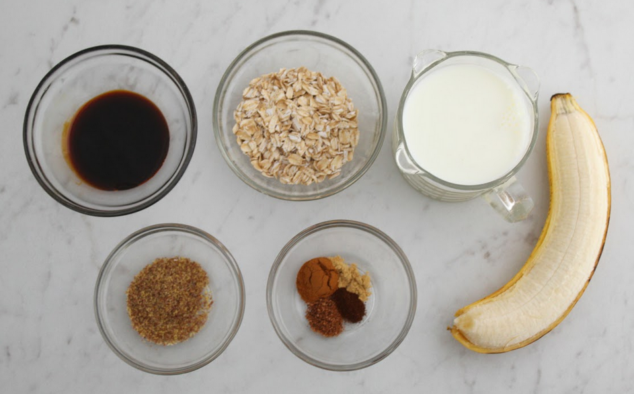 Gingerbread Cookie Smoothie ingredients are pretty simple: (And please note – you probably have most of these in your spice cabinet and don't even realize it! Also – you can take out anything you want, too!)
1 cup milk of your choice
1 banana
¼ cup rolled oats (certified gluten free if necessary)
1 tablespoon molasses
1 teaspoon ground flaxseed
½ teaspoon ground cinnamon
1/8 teaspoon ground nutmeg
1/8 teaspoon ground ginger
1/8 teaspoon ground cloves
1 cup ice
Gingerbread Smoothie Cookie – Directions:
I mean, it doesn't get much easier than this! I'm telling you – my sons make these!
 Place all ingredients in a blender and blend on high until incorporated. Add extra ice for a thicker smoothie or additional milk to thin the smoothie out depending on desired consistency.

Pour into glasses and enjoy.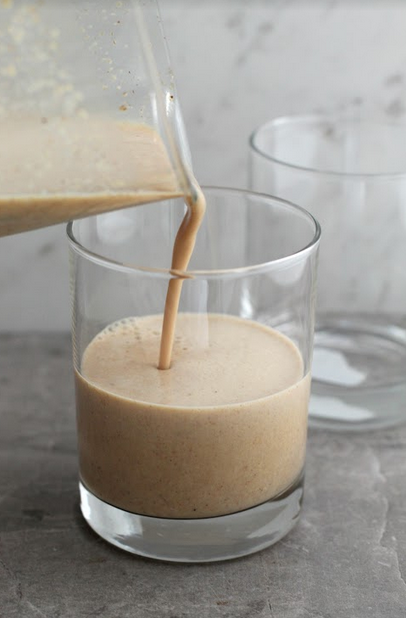 Viola! Your Gingerbread Cookie Smoothie is complete! Not bad, huh!? I love how easy it is to make, but also so delicious too! *And a side note – my husband thought of this! You could add a little "adult beverage" if you wanted to for a holiday party!! Why not, right?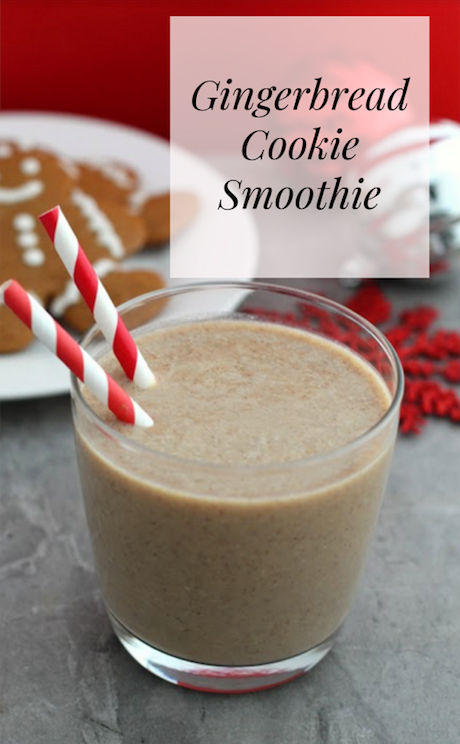 I just love prepping for the holidays!! While you're at it – check out these adorable Snowman Cupcakes for a holiday party or gathering that my friend Keri Lyn from SheSaved.com posted!!
And don't forget this is another Smoothie I'm obsessed with, too – BLUEBERRY ALMOND BUTTER!!!