With 5 kids – 2 of them already teenagers – now more than ever it's important to make sure we're spending time together. I know it's not always the easiest to do with our busy schedules, but since it's something that's so important to me – I make sure we make the time. As you can guess, what moms say – goes. It's crazy seeing my older sons become teenagers because now they're bigger than me! Gone are the days were I can hold them or look down at them… now it's looking up and it's a crazy thing to experience as a mom. Family time together – though it (ahem) may not be the coolest thing for my sons, it something that I cherish. I'm always trying to think of different and fun activities for us to do as a family together that will keep everyone entertained, active and talking. Guess where we do a ton of this? In the car. You need to make sure you have the best family car.
Best Family Car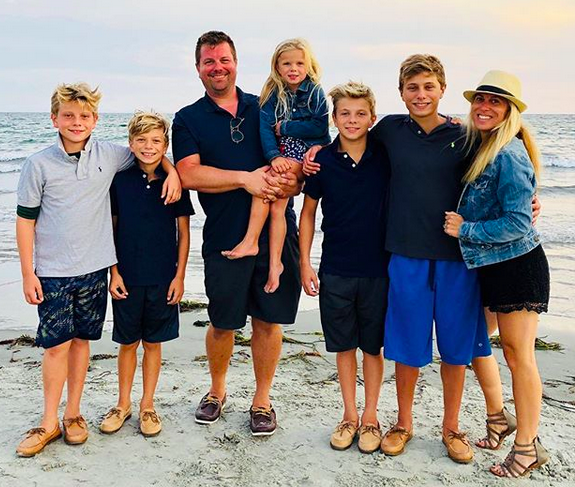 Recently Chevy sent us one of their 2019 Suburban RST models to tryout for the weekend. It was hands down the best family car. Since I knew I wanted to take the kids on an excursion into the woods for a hike, I thought it would be perfect to bring everyone along in the Chevy to check it out! One of the most common questions I get from people when they see our family and the size of everyone is – "What kind of car do you drive?" We actually drive a 2013 Suburban. We love it and it's a great size for our entire family. So when the 2019 one came up to check out, I JUMPED at it because (in all honesty) we are going to be needing to upgrade our 2013 Suburban very soon and we're trying to decide what the next one will be! So this was perfect timing for our McClelland family!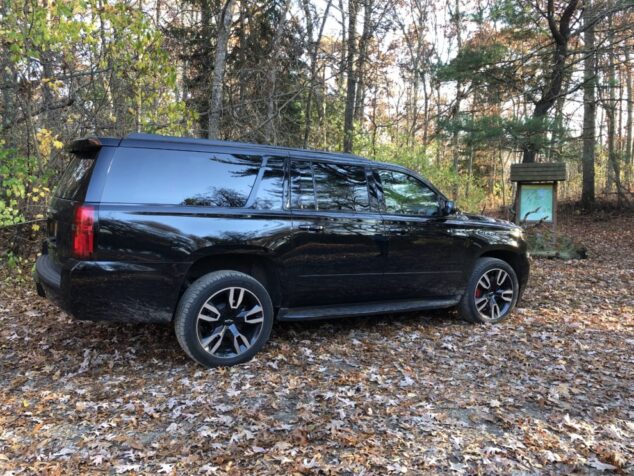 I thought a Saturday hike in the woods would be the perfect family outing for 3 reasons:
1. It's not too cold yet here in New England! As you know, we live in Rhode Island… so as soon as January and February role around, it's FREEZING here!
2. I need to keep the kids active! I need them walking and running and doing something! When we're together as a family on a hike – we're working together and deciding what paths to take and how far to go. It's great to see everyone working together.
3. I wanted an activity with NO TECHNOLOGY involved. That's right! Everyone's phones were left in the car! Nobody was allowed to bring anything on the hike. Even me – I actually just took my real camera! I left my phone behind, too!
As we were driving to Lincoln, Rhode Island for our hike… I asked the kids to really enjoy the Suburban and tell me what their favorite features were about it. They even thought it was the best family car, too!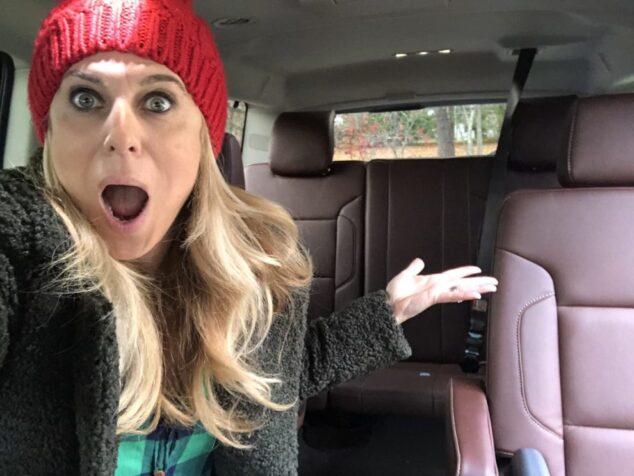 Honestly – only about 10 minutes into our drive to Lincoln (which is about 30 minutes away), they all said – 4G LTE WiFi. I mean – for my kids – this is a game changer and this is why it's the best family car! We don't have this capability in our Suburban or are other vehicle, so when we're in the car they usually have to layoff on their phones because of the data situation. They couldn't get over the fact that they could connect in the car and watch videos and be online that easily. Not to mention the 4G LTE WiFi is incredibly fast. I expected it to throttle or be on the slow side, it wasn't at all! It's just evident that Chevy wants you to be connected and very seamlessly. They make it easy for you and really don't want you to have to worry about having it all work… it just does! And just so you know, with the built-in 4G LTE Wi-Fi connection – you can have up to seven devices! We were ALL connected – even Victoria on her iPad! It was insanely amazing! Little things like this… or – honestly BIG things like this – make drives with 5 kids so much easier! And I could be connected, too! Since I'm a digital entrepreneur – I loved having this ability right at my fingertips!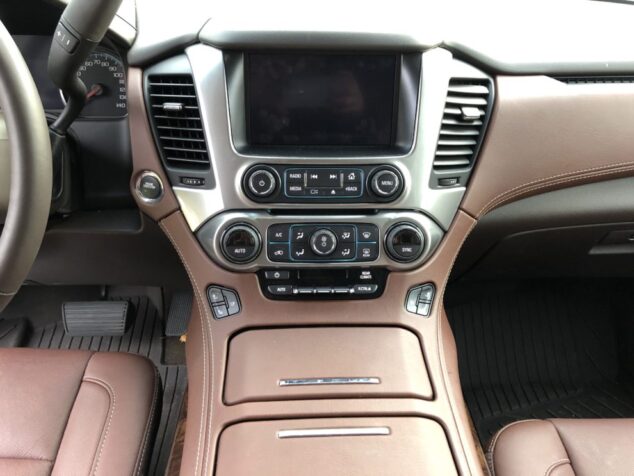 When we arrived to our hiking destination, all the kids mentioned that the 2019 Suburban seemed bigger than our other one! I don't know if it's necessarily bigger, but it did seem a bit wider – which any additional size for our family is a good thing! Since we also travel with lots of gear in our normal life… swim bags, backpacks, first aid kit, basketball and football gear, I loved having a big cargo space! It was even big enough for Victoria to stand in, too!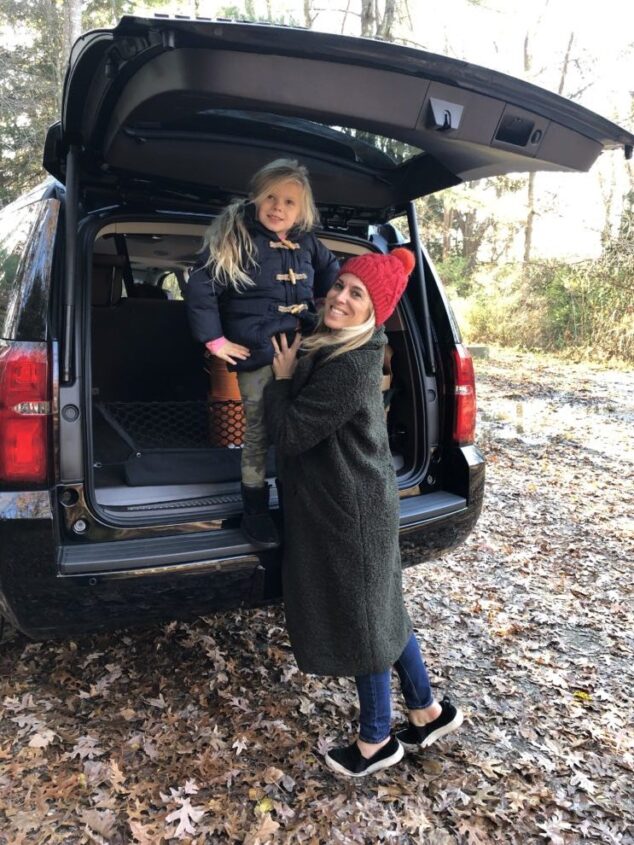 OK!! And so!! When we arrived – our family was off on our hike!! It was a gorgeous November afternoon with the sun out and the temperature around 50 degrees! It was awesome to just hike the different trails and be together as a family! Do you know how much you learn about your kids and what's going on in their lives during outings like this? This is why I love it! We talked about their teachers and activities coming up and our plans for Christmas! We even talked about what everyone wants for Christmas this year from Santa! It was just so much fun with the kids!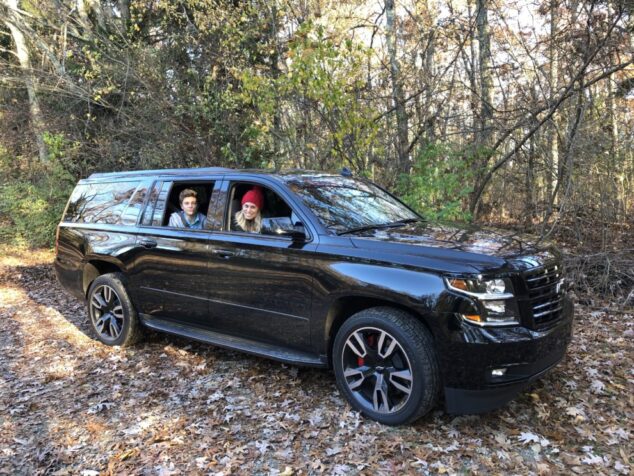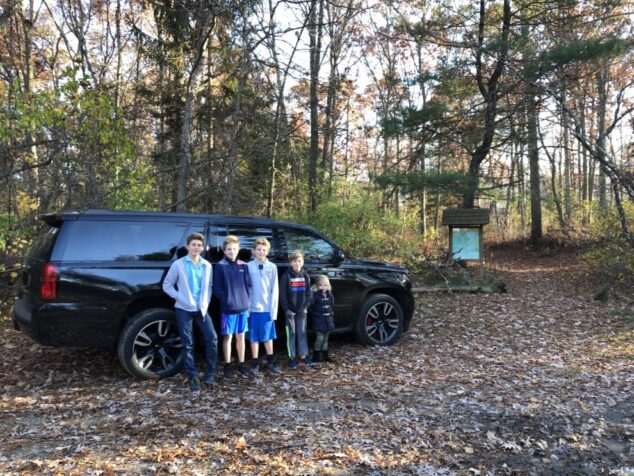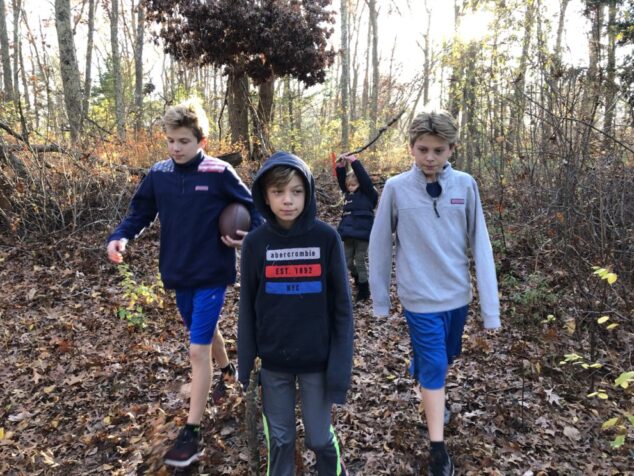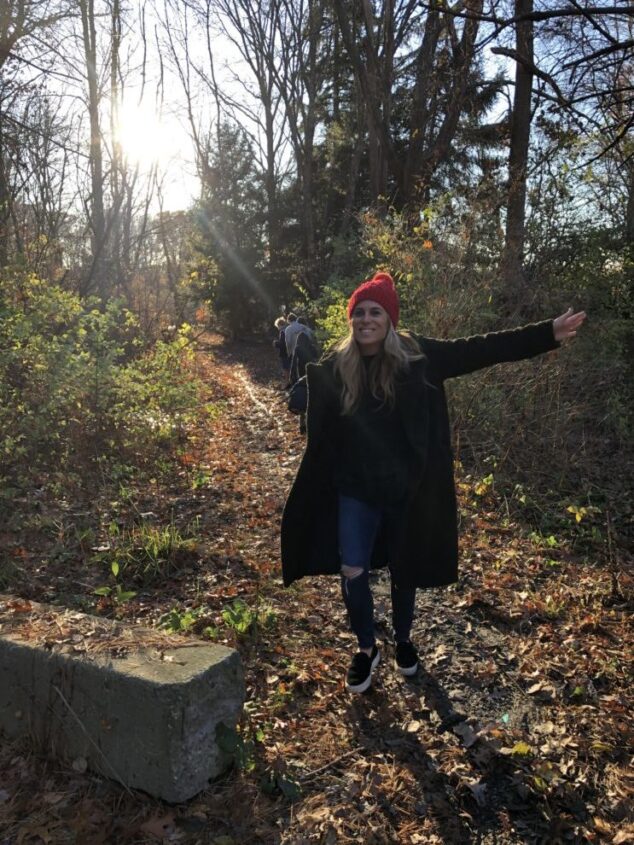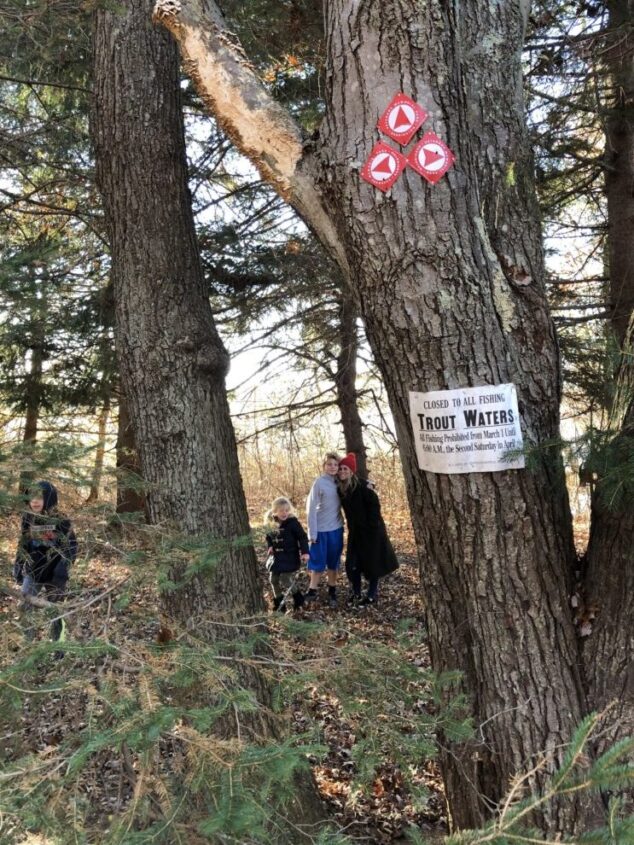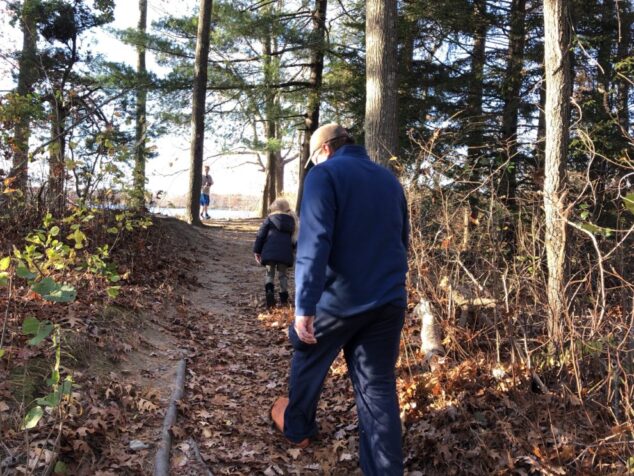 I'm telling you – this made my weekend to be together with all of my people! It meant the world to me to just go off the beaten path and enjoy each other!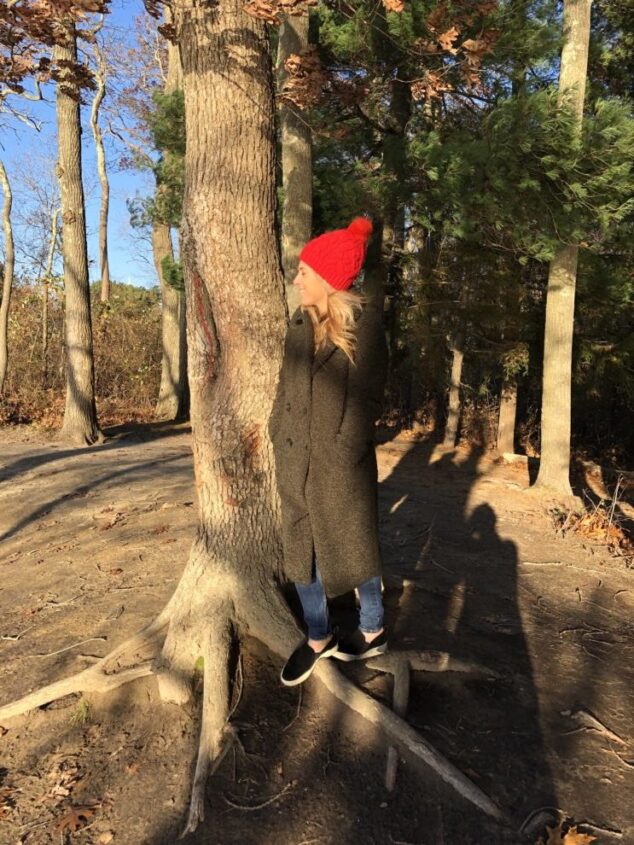 We were out for about 2 hours! I brought some snacks in the car for everyone after we were done! Every time we do something together, I always tell my husband… "This is the secret to raising a family." It's just being together. It's not going off in a million different directions. It's carving out time. It's making it a priority. It's essential to make sure you do this for you and for your kids. I love seeing my kids interact with each other, this is such a gift, too!
And to give you an additional view of the 2019 Suburban RTS because I really do think it's the best family car, I wanted to make sure I walked you through it. I didn't want it to be a straight up review of everything, what I wanted to do was showcase why it works for us as a large family. Since we are asked this all the time, I did want to make sure I share what we loved and why we would potentially purchase one!! I even got my husband – who normally stays behind the camera – right in front!
Video review of the Best Family Car for you and your family to check out!
If you have any questions, please let me know!!
And thank you to Chevy for letting us enjoy and try out the Suburban for the weekend! We really loved it! We have the Chevy Suburban right now and we love it!
*Thanks to Chevy for the Suburban Loan for our Family