Gluten Free Gingerbread Cookies are a holiday must make treat!

We're big into holiday cookies in our house. It's one tradition that we always make time for – every single year – regardless of how busy we are during the holidays! It's a time to gather in the kitchen with the kids and just have some fun baking.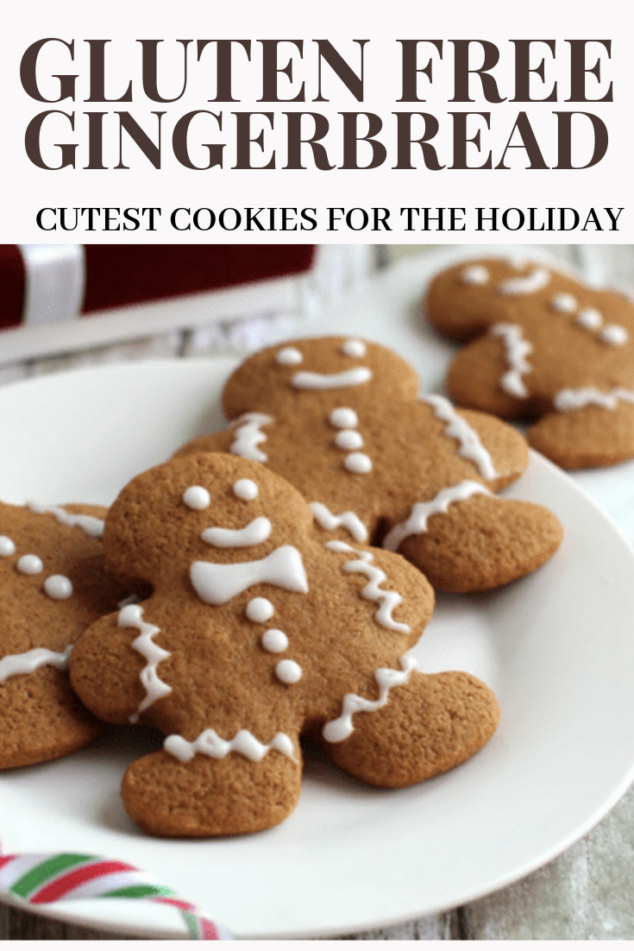 The best part is tasting the deliciousness once it's done! That's the best part of all for us! I'm excited to share this Gluten Free Gingerbread Cookies recipe today with you all!
Gingerbread Cookies are such an iconic holiday cookie and I'm thrilled to be able to bring this into our holiday cookie line-up!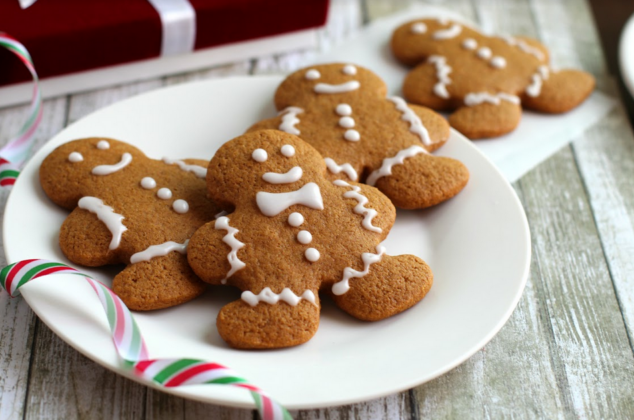 Gluten Free Gingerbread Cookies
Yields: 25-30 cookies
Prep: 35 minutes | Cook Time: 8 minutes | Total Time: 43 minutes
Ingredients for Gluten Free Gingerbread Cookies: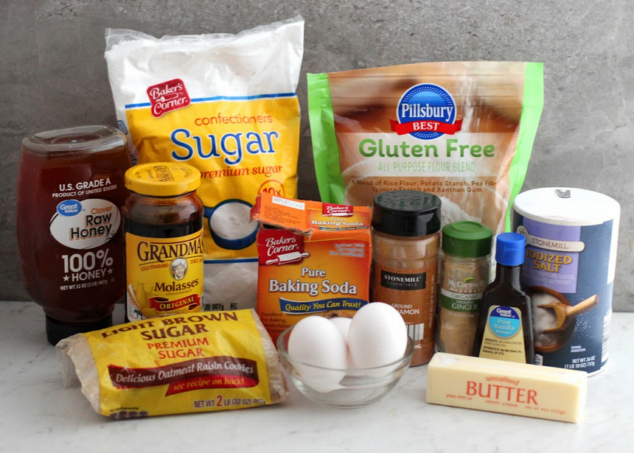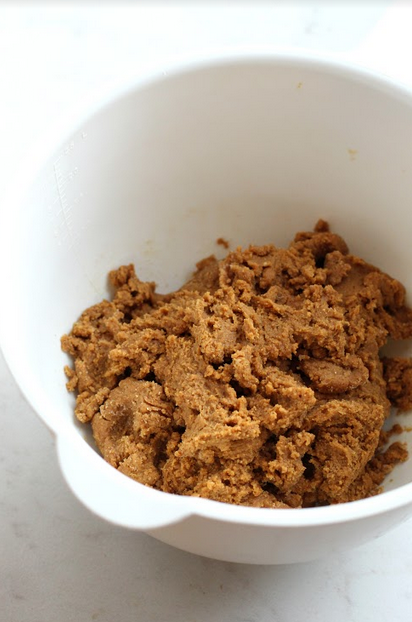 For the cookies:
1 ½ cups gluten free all-purpose flour
¾ teaspoons xanthan gum (omit if already included in your flour blend)
1 ½ teaspoons ground cinnamon
1 teaspoon ground ginger
½ cup packed brown sugar
6 tablespoons unsalted butter, softened
1 egg, beaten
¼ cup dark molasses
½ tablespoon honey
½ teaspoon vanilla extract
¼ teaspoon salt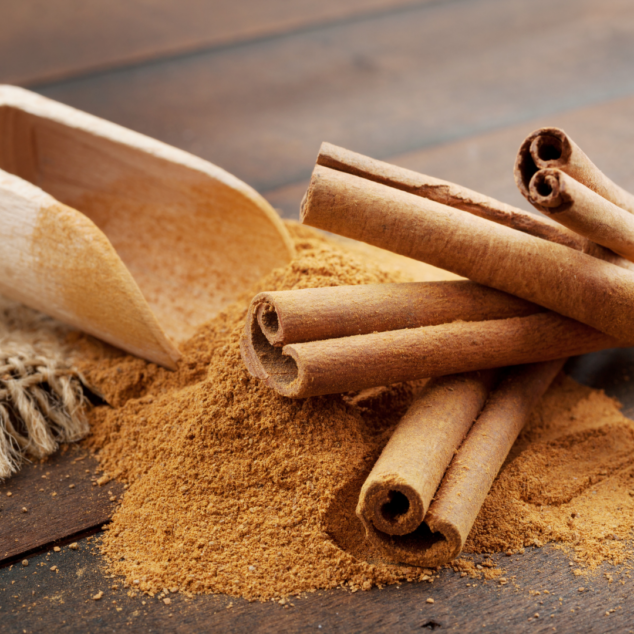 For the icing:
1 large egg white (use pasteurized eggs)
1 teaspoon vanilla extract
1.5 cups confectioners' sugar
Directions for Gluten Free Gingerbread Cookies:
In a large mixing bowl, add gluten free all-purpose flour, xanthan gum, brown sugar, baking soda, cinnamon, ginger and salt. Whisk to combine dry ingredients. Add softened butter, molasses, honey, egg and vanilla to the bowl and stir well to incorporate.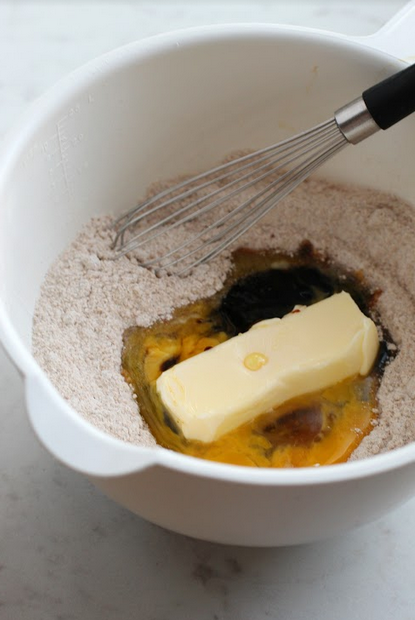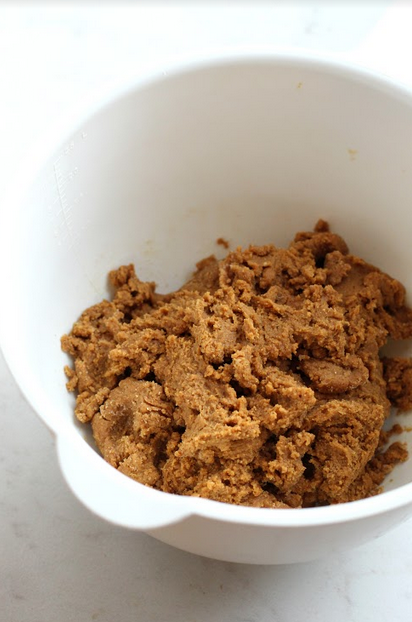 Place two pieces of parchment paper on a clean flat surface. Divide the dough into two sections. Roll out one section of the dough to at least a ¼ inch thickness.
Tip: Place an additional piece of parchment paper on top of the dough to roll out if it's too sticky, and a floured rolling pin isn't doing the trick.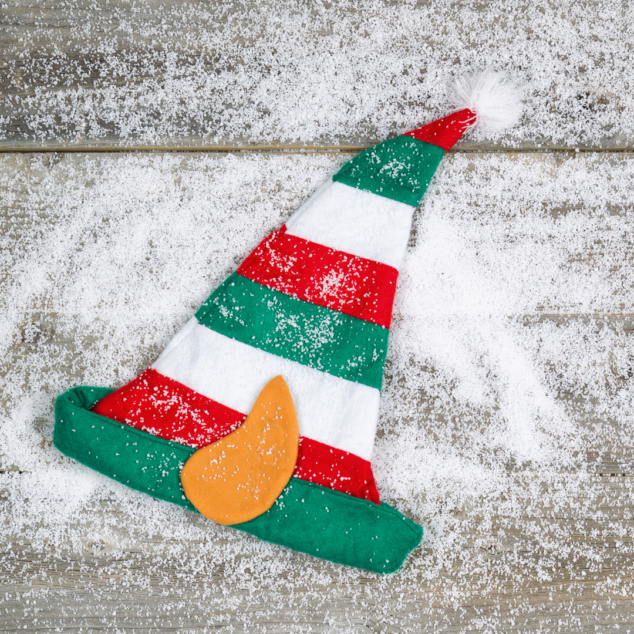 Repeat this process with the second half of dough on the separate piece of parchment paper. Once both sections of dough are rolled out, place them in the freezer for 30 minutes to firm up.
Preheat oven to 350 degrees F. Line two baking sheets with parchment paper and set aside. After dough is firm, remove one section from the freezer and use cookie cutters to cut out gingerbread men shapes and place on the prepared baking sheets.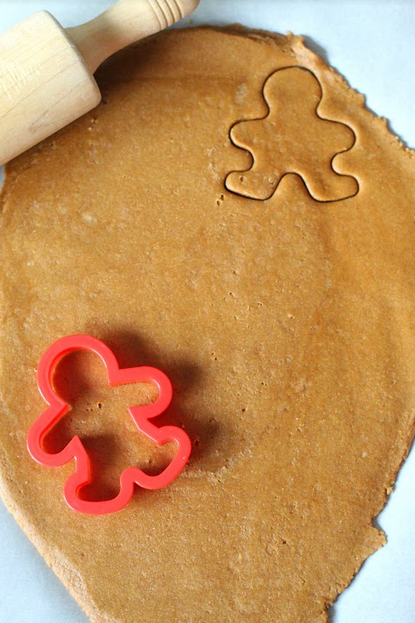 Tip: Use a thin spatula to transfer the cutouts to baking sheets – it helps to keep the gingerbread men intact.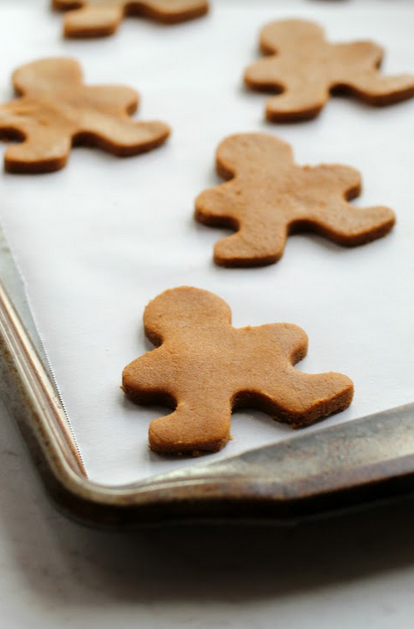 Bake for 8 minutes on middle rack in the oven. Allow cookies to cool completely on baking sheet. Repeat this process with the second section of dough.
*Note: this dough is much easier to work with after freezing so it's best to keep the dough in the freezer right up until it's time to cut the shapes and bake.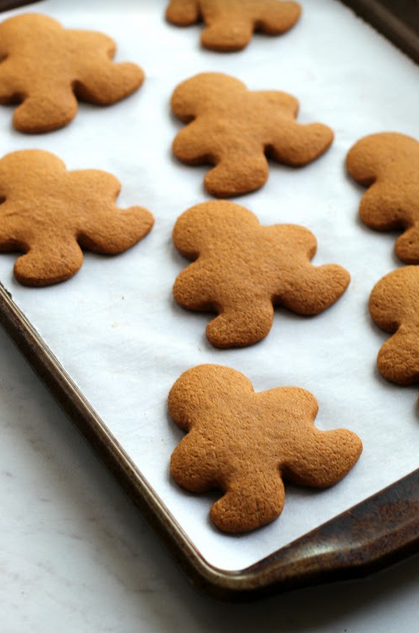 While the cookies are cooling, prepare the icing: Place the egg white and vanilla extract in a medium mixing bowl. Beat for 2 minutes using a hand mixer.
Add in the confectioners' sugar and beat on low for 20 seconds before increasing the speed to high. Continue beating the ingredients for another 3-4 minutes or until the icing is a glossy and thick consistency.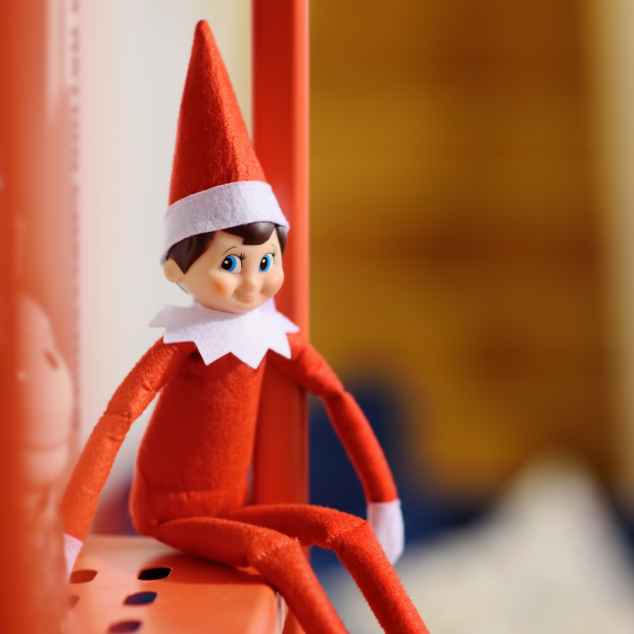 Transfer icing to a small sandwich bag and use scissors snip off one small corner. Use the icing to decorate as desired. The icing will harden as it cools.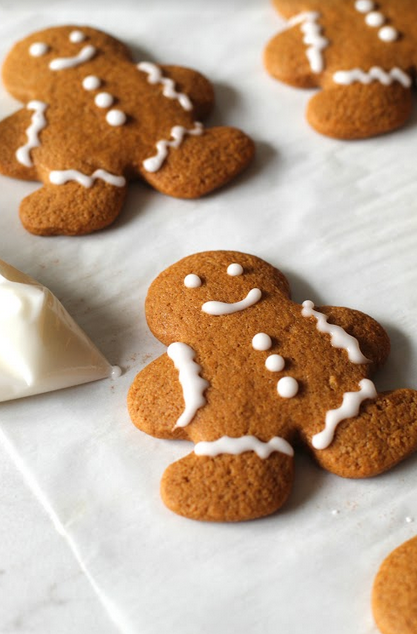 I'm always inspired by my friends. My friend Kelly has an incredible Snickerdoodle Cookie Recipe that is phenomenal! And check out this post I wrote about 51 FREE Gifts you could give you love for Christmas!!
Love for you to PIN AWAY!!