The holidays are almost here! I have to admit, it's my most favorite time of the year! There's nothing like holiday music, holiday decorations, holiday traditions, holiday parties, holiday movies… believe me, I could go on and on and on! There's just something so magical and special about this time of year. It's about being with my family and celebrating the beauty of the holiday season together!
Traditions are such a key part of the holidays for us. As the kids are getting older, it's becoming more and more obvious to me just how special and meaningful traditions are to have and to keep. I started doing matching pajamas for the family when the kids were younger. My mom was the true inspiration behind this tradition! Everyone loves cozy and comfy pajamas, especially during the cold winter months – so starting our matching pajama tradition years ago has been something that I just cherish! That's right, matching pajamas for the holidays has become just as important as putting up our Christmas tree! It's funny – when the boys were little, I kept thinking every Christmas, "Will there be another baby next year?" It was always so much fun (the answer now for me is NO!).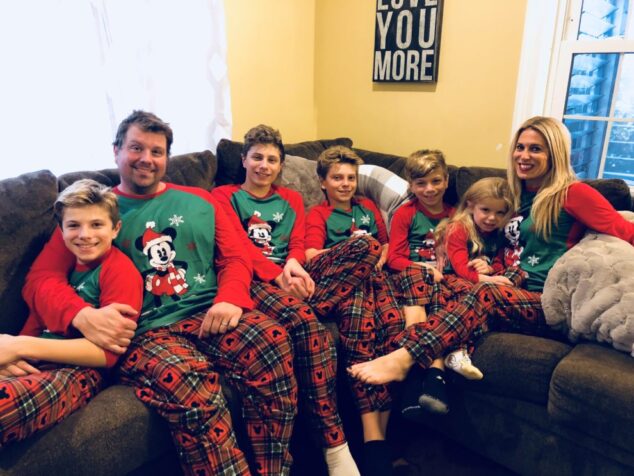 This holiday season BJ's Wholesale Club has me covered for so many of my holiday needs and wants. You can get just about anything at BJ's, which I love and adore! It's that one-stop shopping destination that allows me to check off everything on my list in a quick and easy shop! And yes – I was able to get PAJAMAS for my ENTIRE family (from Victoria all the way to Daddy!) at BJ's! And not just any pajamas, I was able to find the cutest holiday themed pajamas ever! They offer such an incredible selection of fashionable apparel for men, women and children at unbeatable prices, so I wasn't surprised to be able to find my holiday pajamas here, too!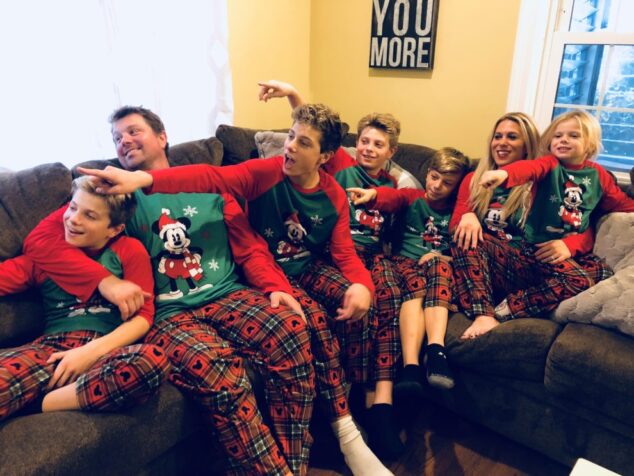 It was cute seeing everyone in their matching pajamas for the holidays! As the boys have gotten older, I've often wondered if they'd want to "press pause" on this holiday tradition, but they haven't! I think they know how important it is to me and how much I truly love it each year. The best part is when we wake up on Christmas morning and everyone is opening gifts in their matching pajamas, too! It's something that I hope they will do with their families someday, too!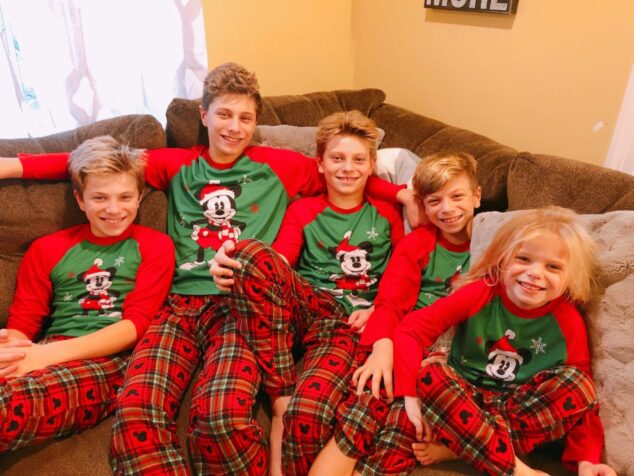 I'm telling you, BJ's has it all!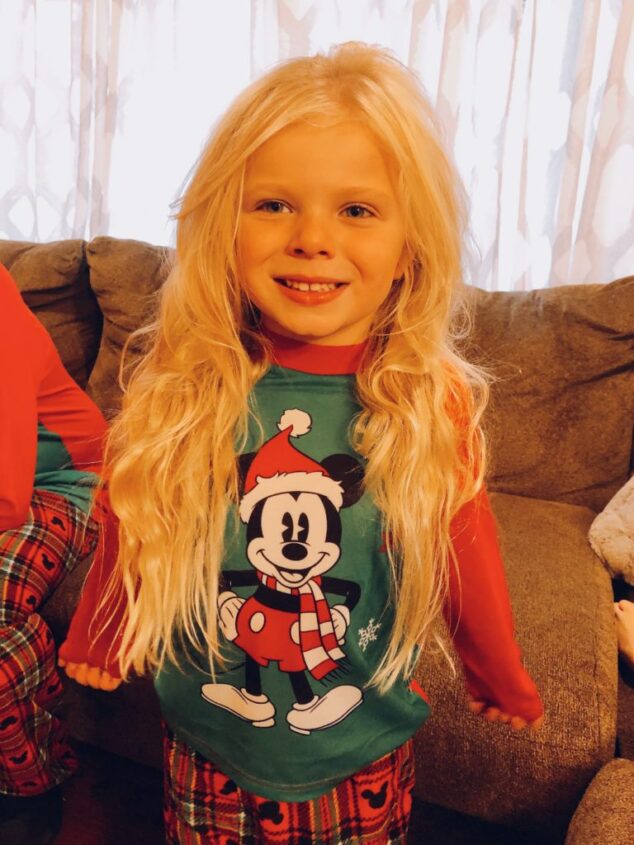 It really is such a wonderful place to head for your holiday list – from gifts to toys to apparel to food to health/beauty… they've really got it all! If you're not a member of BJ's Wholesale Club – now is the time to join! You'll be so glad you did before the holidays and are able to really see the advantages of being a member!
What can you expect as a member?
1. BJ's unbeatable value and assortment on products in-club and online give their members everything they need for their families. I'm telling you – how many places can you shop for yourself, your house, your kitchen, your new glasses and still pick up Christmas toys for the kids? Truly a one-stop destination.
2. BJ's offers the best prices and convenient shopping options, including in-club shopping, BJs.com, same-day delivery and buy online, pick up in Club, helping members save time and stress.
3. When it comes to holiday entertaining, BJ's offers easy-to-prepare menus and table settings for your family!
4. BJ's is committed to providing the best quality, value and assortment through their Berkley Jensen and Wellsley Farms brands. Wellsley Farms and Berkley Jensen products are made with the highest quality ingredients and materials and offered to BJ's Members at an incredible value, allowing families to live generously.
5. BJ's also offers the easiest way to save additional money with their already prices, but in addition to that their special no-clip Add-to-Card coupons which is now available on mobile, too!
$300 BJ's Wholesale Club GIFT CARD GIVEAWAY
Make sure you head over to BJ's to get your matching pajamas for the holidays!! I'm thrilled to share that I have a $300 BJ's Wholesale Club GIFT CARD to GIVEAWAY!! That's right!! $300!! Do you know how much you can get with $300 at BJ's!!??
HOW CAN YOU ENTER??
You can enter by sharing with me a picture of you and/or your family in holiday matching pajamas or holiday pajamas that you bought at BJ's!!! You can share it on Instagram or Twitter or Facebook, just make sure you tag me so I can find it!! @AudreyMcClellan
2. *BONUS – And you can also leave a comment below sharing why you LOVE BJ's for the holiday!!!
YOU HAVE THIS CONTEST OPEN TILL NOVEMBER 20th!!!! GOOD LUCK!!!!
If you're not a member, here's why you should become a BJ's Wholesale Club Member.
Disclosure: This is a sponsored campaign with BJ's Wholesale Club. All opinions are 100% my own!