How to Host the Perfect Thanksgiving for your Family
Thanksgiving is a favorite holiday of mine because it's a time for family and friends to gather together and give thanks. There's no gifts. There's no expectations. There's no decorating the house from top to bottom. It's just a wonderful time to gather around your dining room table with the ones you love and appreciate and be thankful for all that you have in your life. We always spend Thanksgiving with my in-laws and every time my father-in-law says the blessings over our Thanksgiving dinner, I always tear up. It's just truly a beautiful time to really count your blessings and give thanks for all that you have and all that will be. This year we happen to be hosting Thanksgiving at our house and I can't wait! We haven't hosted in our own house in years, so I'm really excited to be hosting and make it our own "McClelland special" Thanksgiving!
So for anyone out there like me about to host Thanksgiving, the questions might be brewing, "How to Host the Perfect Thanksgiving for Your Family?"
Is it possible? Can you do it?
The short answer? Yes. You just need to know where to go and what you need to make your Thanksgiving the best one yet!
#1 SECRET as to How to Host the Perfect Thanksgiving for your Family:
My #1 secret to making sure I host the most perfect Thanksgiving is to head to my local BJ's Wholesale Club to make sure I get everything I need on my list! BJ's is a one-stop shopping destination that covers everything you need and more for any holiday occasion, especially Thanksgiving! BJ's unbeatable value and assortment gives its Members everything they need for their families this Thanksgiving from feasting to decor to even dressing for the day! BJ's offers the best prices and convenient shopping options, including in-club shopping, BJs.com, same-day… all to help YOU save time and stress in your life. I mean, let's face it – who wants unnecessary stress in their life during the holidays? Especially if you're hosting! You want it to be special for your guests, but also easy on you and for you. You should be excited about Thanksgiving, not dreading the prep for it… and BJ's is there to help you and keep you covered throughout the holiday!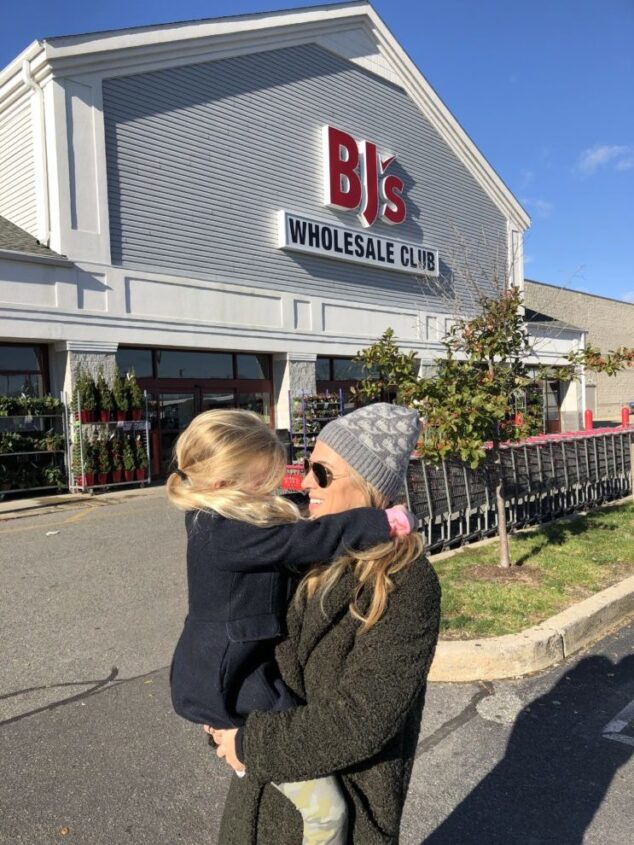 How to Host the Perfect Thanksgiving for your Family TIPS:
Tip #1: Make sure you make a list of everything you need/want for your Thanksgiving dinner. My husband and I have already started a list and have it pinned to our kitchen bulletin board. Since we're "only" cooking for 9 people, we don't have to go too crazy, but we love to cook and entertain and we want our Thanksgiving dinner to have all the bells and whistles! So far this is what we've got on our list: 1) Turkey (preferably 12-14 pounds) 2) Bag of Potatoes 3) Green Beans 4) Stuffing 5) Cranberry Sauce 6) Rolls 7) Corn Bread 8) Gravy 9) Carrots 10) Pumpkin Pie 11) Apple Pie 12) Ice Cream Here's the beauty in this list, everything here I can get at BJ's! I don't have to run from store to store checking things off my list.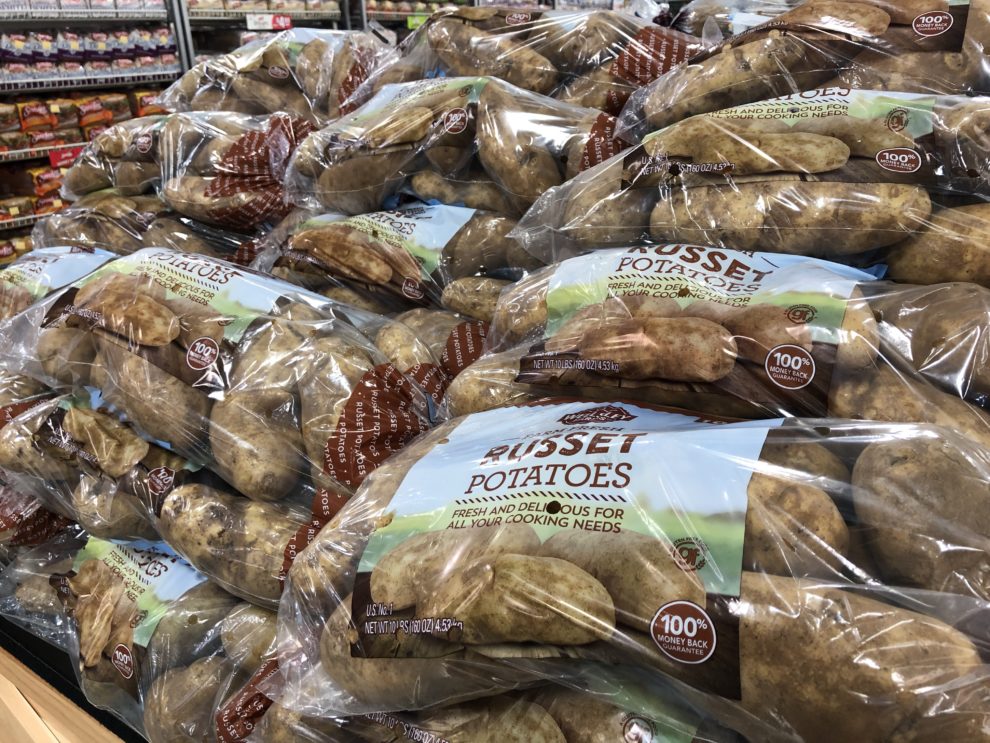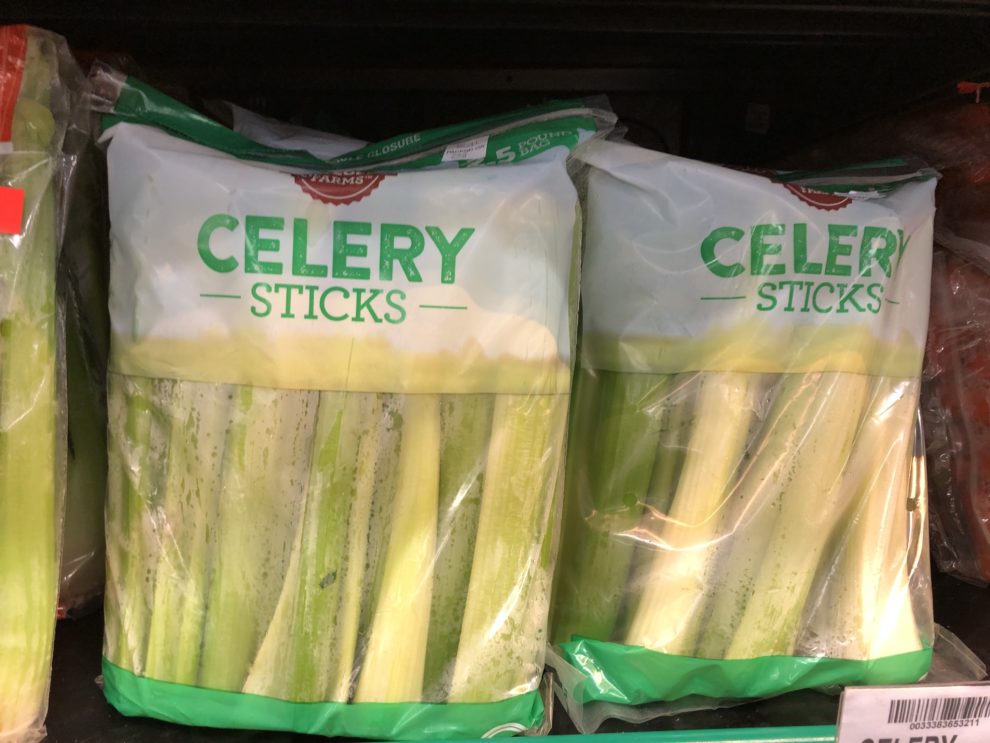 Everything on it (and depending on what BJ's location you have, you can purchase alcohol, too – another stop saved!). Another fun tip? You can order everything you need for Thanksgiving – including the turkey – through BJ's same day grocery delivery!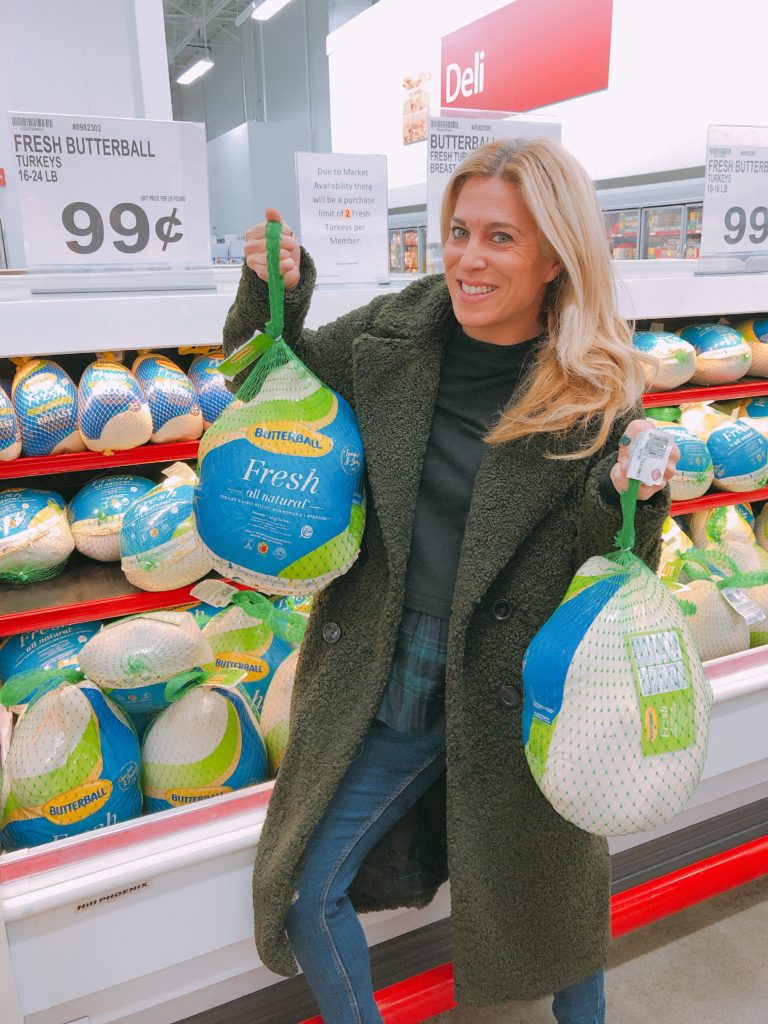 Tip #2: If you're hosting at your house, buy disposable plates/cutlery. You want your Thanksgiving to be easy, right? The easier for me, the more perfect it is! I don't want to be slaving in the kitchen after the meal, I want it to be an easy clean-up. BJ's offers high-quality and pretty looking disposable plates and cutlery. You wouldn't know just looking at it that it's disposable, which is wonderful. This is a big tip for me when it comes to hosting any occasion!
Tip #3: Look for easy-to-prepare dishes and seamless table settings. One thing I love about shopping at BJ's is that they offer easy-to-prepare menus and table setting for your family, all at amazing prices. That's right, you can get everything done at once at BJ's and really take the stress off of you – time wise and money wise. I love that BJ's really is thinking of families with their easy-to-prepare menus.
I'I'm telling you, they offer exclusive brands like Wellsley Farms and Berkley Jensen, products that are made with the highest quality ingredients and offered to members at an incredible value.
Tip #4: Buy pre-made desserts. This is something I always do when it comes to entertaining! I love to bake, but I don't have time for it. BJ's offers insanely delicious dessert options, as well as frozen desserts that you can easily defrost and serve!
Tip #5: Looking for some fabulous new apparel for the holiday!? BJ's has you covered, too. Maybe a dress shirt for the guys? A cute little dress for the girls? Fabulous new top for you? BJ's has it all!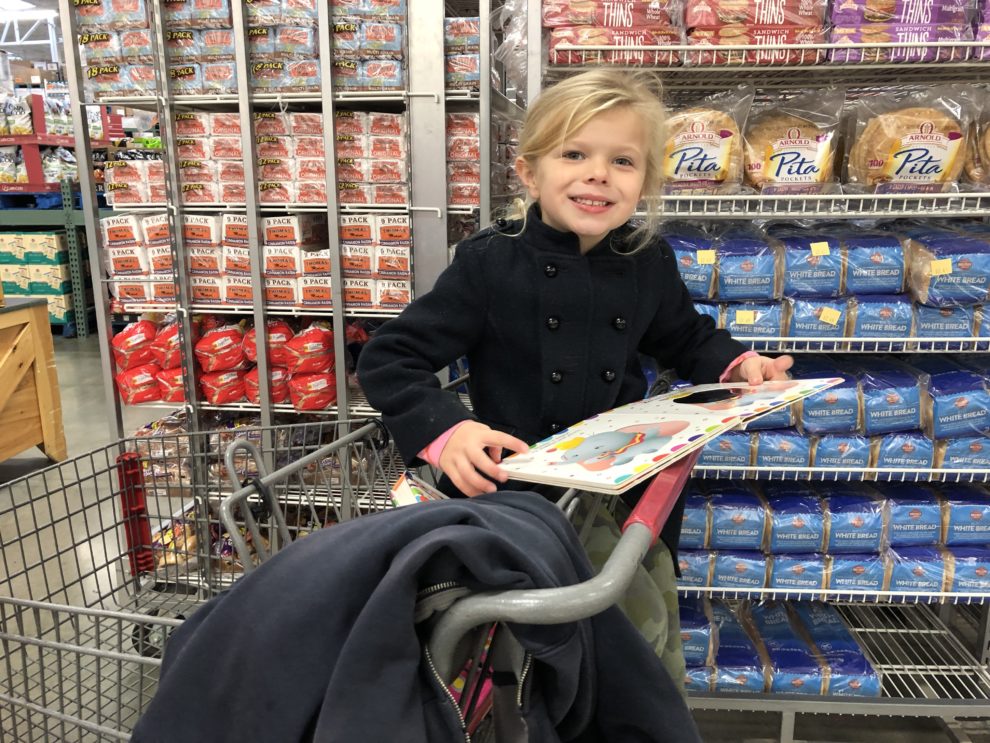 OK, follow these 5 tips on How to Host the Perfect Thanksgiving for your Family! It's the company that matters the most, but when you have BJ's helping you prep and allow you to serve an amazing meal – it's a win-win for everyone!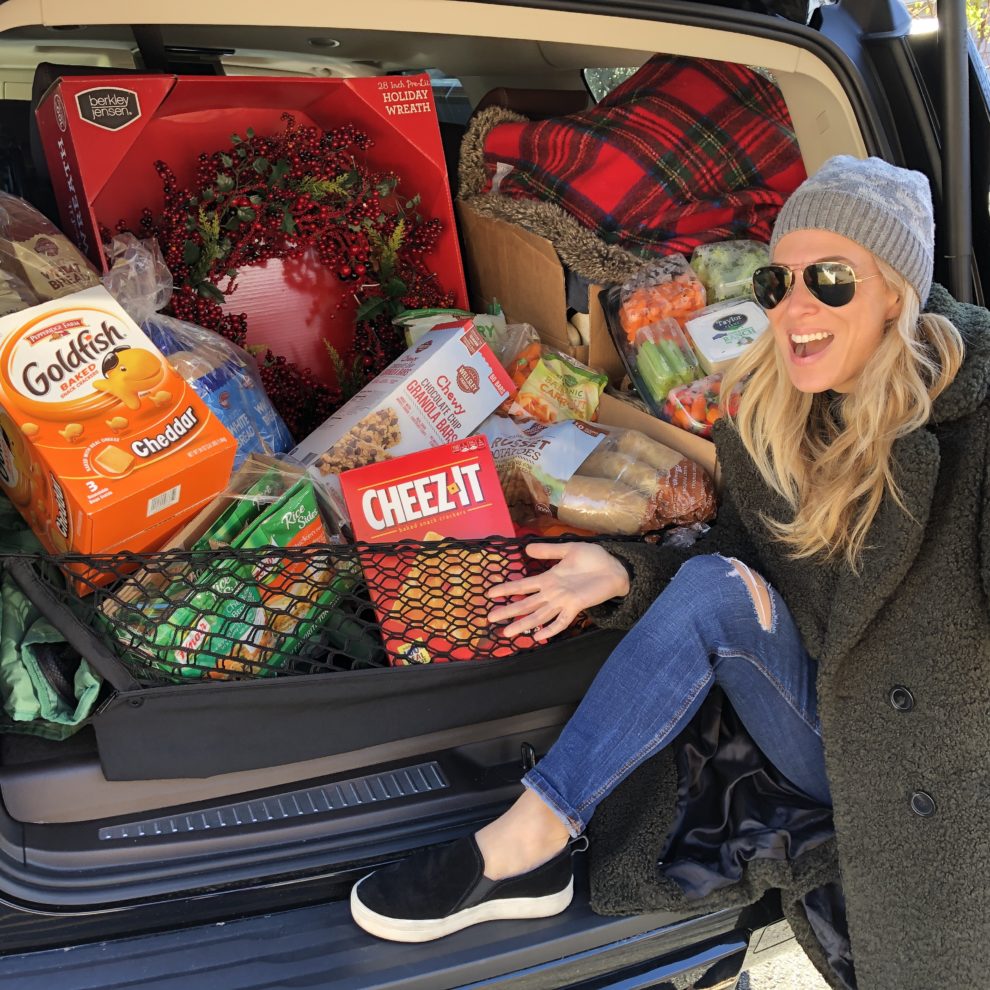 If you're not a member of BJ's, make sure you head into a Club near you or check out BJs.com to learn about all the benefits of becoming one! It's such a great place to shop for your family. We're able to stock up on so many items at BJ's for our family, it's such a great destination! Families can save up to $500 a year by shopping at BJ's, their members save 25% off grocery store prices every day! It's just awesome!
Check out BJs.com for more information!
Disclosure: Sponsored post with BJ's Wholesale Club. All opinions are 100% my own.
PINNABLE IMAGE: