Keto Lasagna Stuffed Skillet Chicken
New Year, New You! I've seen so many of my friends taking on the Keto Lifestyle this year and seeing the successes for themselves. It's wonderful to see! My husband was thinking about Keto right before the holidays, so I started trying to learn as much as I could about Keto.
If you're not familiar with Keto – in a nutshell – A keto or ketogenic diet is a very low-carb diet, which can help you burn fat more effectively. Many people have already experienced its many proven benefits for weight loss, health and performance.
I wanted to share with you this amazing Keto Lasagna Stuffed Skillet Chicken! We're obsessed with lasagna, so as soon as I saw this one – I knew I needed to try and share! If you're a lover of chicken, you will love this, too! It's a pretty easy recipe – you don't have to be a professional cook or baker to make it. If you follow the directions – you'll be fine! You just want to make sure you don't miss a step!
Keto Lasagna Stuffed Skillet Chicken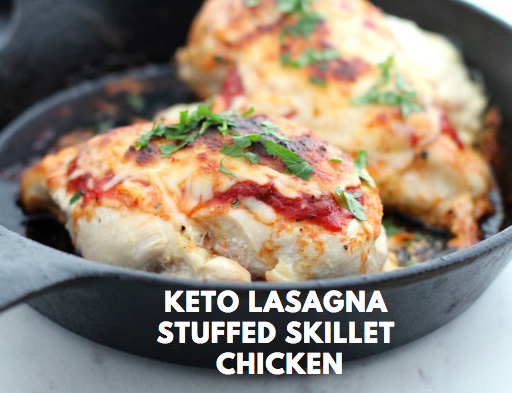 Yields: 2 servings — Prep Time: 10 minutes | Cook Time: 20 minutes | Total Time: 30 minutes
What ingredients you need for Keto Lasagna Stuffed Skillet Chicken: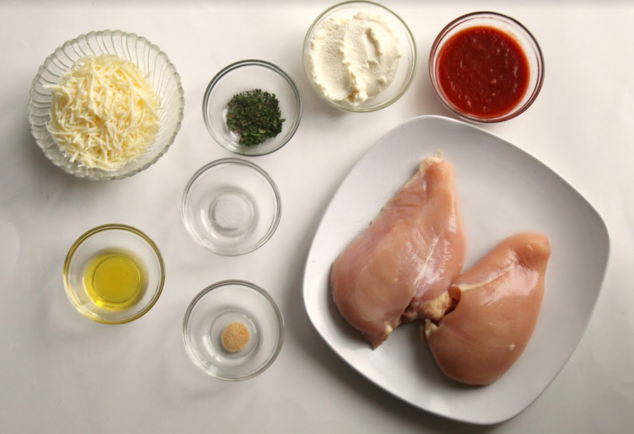 2 chicken breasts
1 cup shredded mozzarella cheese, divided
¾ cup ricotta cheese
½ cup marina sauce
1 tablespoon olive oil
½ teaspoon dried basil
½ teaspoon dried parsley
¼ teaspoon garlic powder
¼ teaspoon salt
Salt and pepper for sprinkling
Optional: fresh parsley for garnish
*My advice is – if you don't have these ingredients at home, buy them and keep them on hand. I love keeping a fully stocked spice drawer/cabinet. I love to make sure that I have what I need and that I don't need to run out and buy certain things for this specific recipe.
Keto Lasagna Stuffed Skillet Chicken
Directions –
1. Preheat the oven to 450 degrees F.
2. In a medium-sized bowl, combine ½ cup of the mozzarella cheese, the ricotta cheese, basil, parsley and salt. Stir until incorporated and set aside.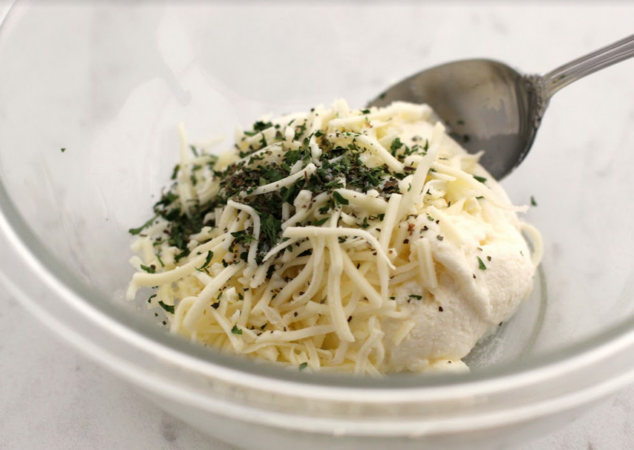 3. Place the chicken breasts on a cutting board. Use a large, flat spatula to press down on the top of the chicken breast and use your other hand to insert a knife into the thickest side of the chicken. Cut a pocket, being careful not to cut all the way through the other side and stopping before you get to the end of the chicken (creating a pocket, not a flap).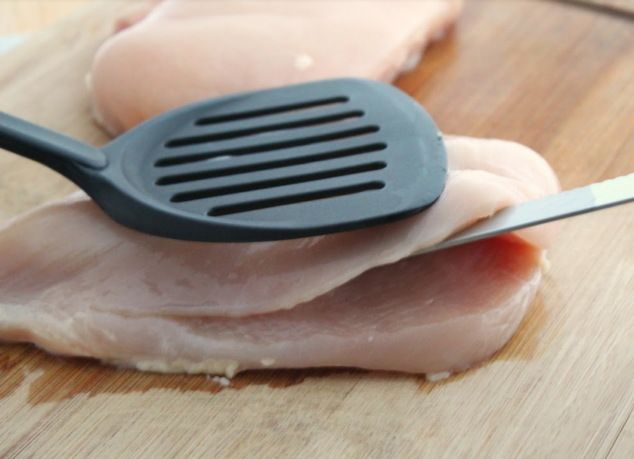 4. Season the chicken breasts with garlic powder, and salt and pepper.
5. Divide the mixture to stuff half into each chicken pocket.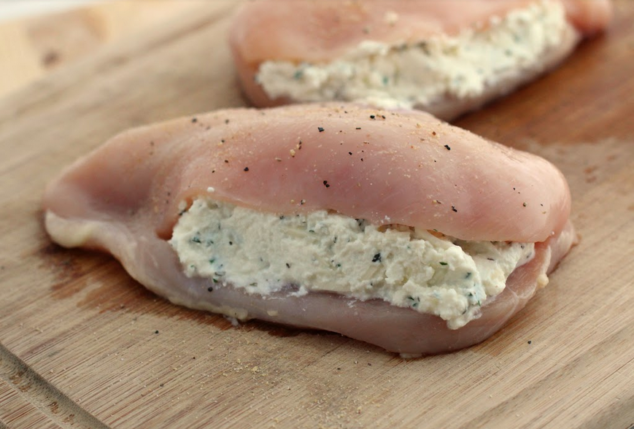 6. Heat 1 tablespoon of olive oil in an oven-safe skillet on medium-high heat. After the skillet is heated through, add the chicken breasts – top side down. Allow to cook for 5 minutes without touching. Turn off the heat and flip the chicken breasts over.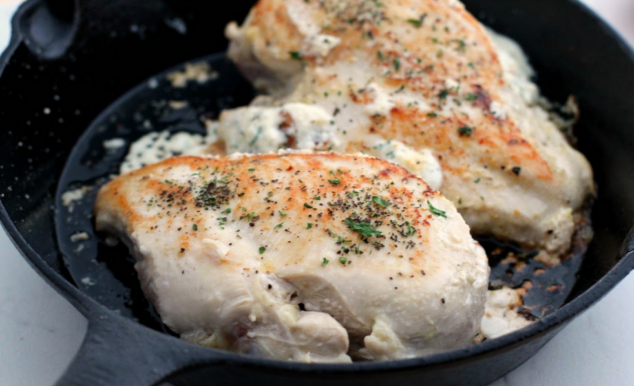 7. Spoon on a layer of marinara sauce, followed by remaining shredded mozzarella cheese.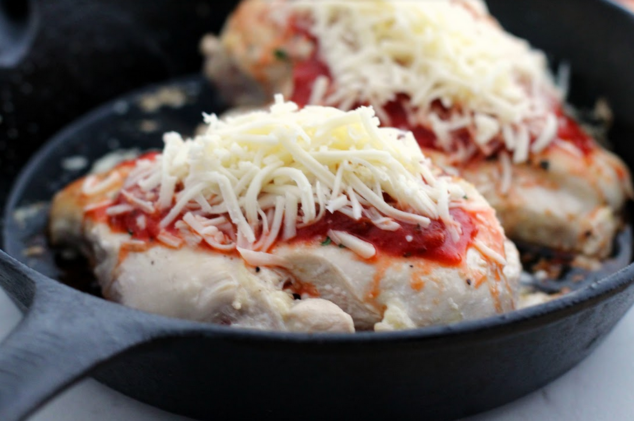 8. Place in the oven for 12-15 minutes until chicken has cooked through. If not using an oven-safe pan, simply transfer the chicken breasts to an oven-safe dish and bake. If your chicken breasts are quite large – they will need the full 15 minutes.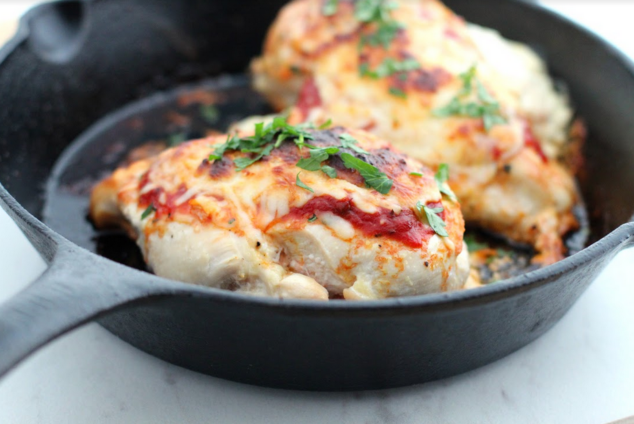 9. Once finished baking, sprinkle on fresh parsley if desired and allow the chicken to rest for 5 minutes before serving.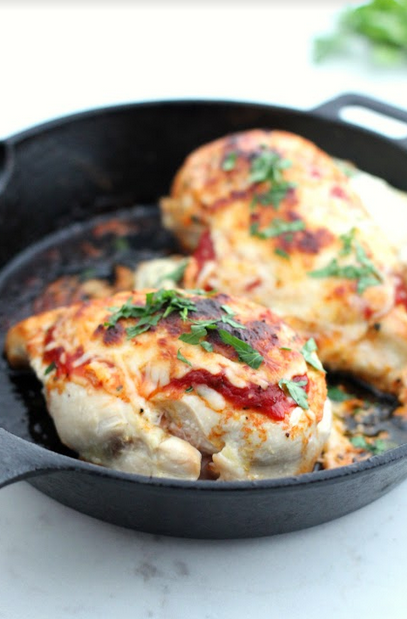 Looks pretty delicious, right!? I'm telling you – this is definitely worth a try! Even if you don't do KETO – try this recipe! I really feel like it's perfect comfort food, which is fantastic for the New Year! I love when it's cold outside making sure I'm keeping myself warm and toasty with some yummy foods!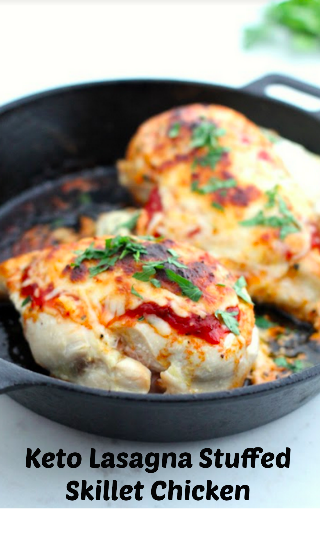 If you try this Keto Lasagna Stuffed Skillet Chicken recipe out – make sure you let me know!! I would love to know your thoughts!