Mary Poppins is a family favorite in the McClelland household. We were first in line at the new Mary Poppins movie and even before that came out, Victoria was Mary Poppins for Halloween. I'm talking Halloween 2017 – before there was even talk for the movie coming out. Victoria had been watching the original movie for years and fell in love with Mary, so she begged for me to order her a costume for Halloween. I couldn't say no!
Mary Poppins Movie and Activity Sheets
What can I say – the Mary Poppins movie has just always been a great big hit in our house! She's someone who captured my daughter's interest and certainly held it tight. She is someone who makes her laugh and sing and dance and for that… I will always love Mary Poppins! Whenever we head out in the car I play the "old" Mary Poppins movie. It's one that Victoria (literally) knows by heart and it always makes me smile when I see her chiming and rocking along to the music.
I'm excite to share with you some Mary Poppins Movie Activity sheets! Your child can color and do some fun activities at home. My Victoria had me print everything out and she was thrilled about being able to have some extra fun with them. I love that the magic of the movie can live on in different ways. It's all about really finding some cool and fun things to do at home with her!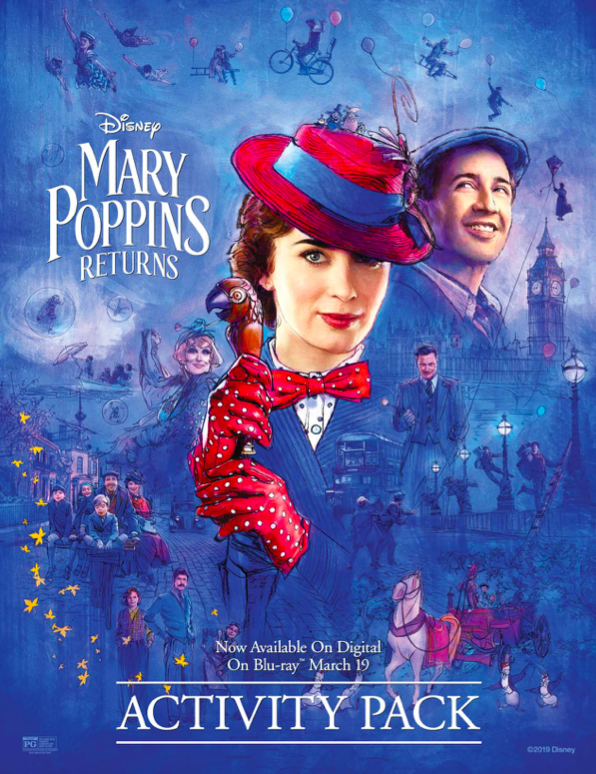 See this full activity pack! Print out what you think your child would like the best and have some fun watching them enjoy Mary Poppins! I created a little folder for Victoria and she had a blast seeing all of her pages in it. I love seeing her get excited about doing things that aren't digital! She loves playing on the iPad and watching YouTube, but there's a part of me that just loves watching her take a crayon to a page!
I hope you have some fun with these sheets! Enjoy the magic of Mary Poppins! I love these fun activities to do and to create on your own. Let your child's imagination fly high with these!!
See how we went in style to the Mary Poppins Returns movie!
Buy the Mary Poppins costume here.