This post was sponsored by Google in partnership with the Forward Influence Network. All thoughts and opinions are my own.
We live in a digital age. It's an age where almost anything and everything is right at our fingertips. It's an incredible time to be alive because life is moving fast and technology is keeping up with it. As someone who has created a livelihood from this emerging digital age as a mom influencer, I know firsthand the importance and magnitude that technology places in our everyday lives. I literally support my family of 7 because of technology. It's something I'm very aware of and thankful for, but (and this is a BIG BUT) technology also has the power to "rule" our daily lives and this is something I'm also very aware of for myself and my family.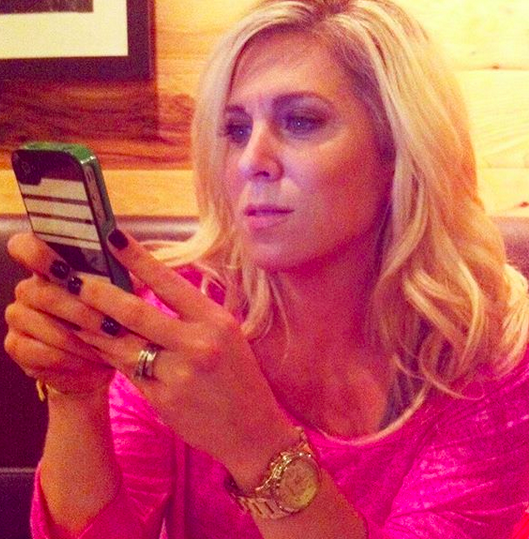 Let me post this question to you – What role does technology place in your life?
For me personally? Technology places a huge role. I wake up and check my device immediately. I'm scrolling through the news, Facebook, Instagram and my emails before I even get out of bed! My phone is attached to my hip all day, every single day. I'm answering emails. I'm posting content. I'm tracking my kids. I'm keeping tabs on friends and family through various social apps. Technology places a HUGE role in my life. A HUGE role.
For my kids? As I sat down to write this post, I knew I wanted to be 100% transparent and honest. Technology has been good to me, so it's something I do love… but I also see the down side of technology with today's youth. My kids all have devices. My 4 sons (15, 14, 12 and 11) all have phones and my daughter (she's 6) has an iPad. The role technology plays for them is pure entertainment. They watch videos on YouTube, they play games and they connect with their friends. They aren't as attached to their devices as I am, but it's something I'm fully aware of because I don't want them to be technology zombies.
I've partnered with Google on their Digital Wellbeing initiative to spread the word about the importance of creating and sticking with a healthy digital life. I'm honored to spread the word and awareness because our own Digital Wellbeing is something that we should ALL be thinking about for ourselves, our family and our friends.
What I love is that Google is committed to help us get a Digital Wellbeing tools plan in place.  They've shared that, "As technology becomes more and more integral to everything we do, it can sometimes distract us from the things that matter most to us. We believe technology should improve life, not distract from it. We're committed to giving everyone the tools they need to develop their own sense of digital wellbeing. So that life, not the technology in it, stays front and center."
I personally love this. I love this as an influencer. I love this as a mom. I love this as a woman in today's Digital Age. Our Digital Wellbeing for our families is something we all need to fully be aware of and create at home. I love sharing this personal story from the receptionist at my son Henry's school. I went to pick him up last year and we were chatting about technology and how it's "taken over." She shared with me that when kids come to the office and need to call home, they sometimes didn't know what end of the landline phone to hold up to their ear. Can you believe that? They didn't know which end to talk into! That shocked me and really made me sad.
My goal for my family for our Digital Wellbeing plan is to find a healthy balance. I'm relying on Google and their Digital Wellbeing tips to help me create a healthy balance that will keep us in check and one that we will stick with throughout the months and years. I don't want to lose my kids to technology and I don't want them to think they've lost me either.
I love that Google has created a Digital Wellbeing Family Guide to help you tackle the tough questions. They've created a guide to spark productive conversations and identify healthy habits that work for your whole family. I personally love this guide because it's truly in place to help benefit you and your family.
Since we have 4 sons that all have devices and are on social media, I loved one of the topics in the guide – Use Social Media Meaningfully and Responsibly.
For teens, social media has quickly become one of the main ways they connect with one another and it can makeup a lot of our time spent on devices. The following guide can help you and your kids discuss the positives and negatives of social media so that together you can decide how it fits into your lives.
The wonderful thing is that in the Digital Wellbeing Family Guide for this Tip, they share conversation points that you can have with your teens regarding social media and using it responsibly:
Conversation #1: Explore the potential positive uses
Conversation #2: Share your concerns
Conversation #3: Brainstorm ways to connect offline
Social media is a responsibility. Just like getting their own device, not every kid is ready to use social media. Make the call based on your kid's ability to handle the responsibility and the complexity of using social media appropriately.
Understand age requirements. Most platforms have age requirements (generally 13 years old), but in some cases, peers might have access to social media through their parents, older siblings, or otherwise.
Find a positive approach. There are different ways to use social media. Help your kids choose an approach that is positive for themselves and their relationships with others.
Get help with online security and safety. For information on teaching your kids about safety (who and what to share online), security (like passwords), and cyberbullying, visit the Be Internet Awesome website and our Safety Center.
I sat down with my 4 sons and talked about how social media can be used for good. I really want them to understand that social media – as much as they might be on it – needs to be a positive experience. They shared some ideas with me and I'd love to share them below with you:
1. Find some cool new places to explore in Rhode Island. By asking friends or searching places about Rhode Island on various apps on their phones, they were able to find some new places we've never been. We found a cool park to explore in Lincoln, RI that we've never been. We found a new Mexican restaurant in Providence to try out. It's a great way to find new places and things to explore.
2. Sending weekly messages to their grandparents. As much as we're a super close family, they don't get to connect as much with their grandparents (especially the ones in Pittsburgh), so this was nice to see that they came up with this idea.
3. Connecting with their 2 older cousins who are away at college and dance school. This is the 1st time one of their family members has gone away, they're both 18 years old. My sons would like to stay in touch with them regularly.
4. Make family videos for YouTube that we can watch. We love to take videos on our excursions out and about. To be able to create a "private" YouTube Family Channel is fun and they want to upload all of our videos there for friends and family.
There are so many other benefits and features to Google's Family Guide. I strongly encourage you to head over and check it out. It's there to help parents address challenging tech topics with their kids by providing a framework to facilitate productive conversations. There are discussion points, expert tips, and even recommended activities to help the whole family develop healthy tech habits, together. I think what Google is going to help parents get a Digital Wellbeing plan in place is phenomenal. There is so much more that they're shared and created, please please please take the time to check it out.
Google believes that technology should play a helpful role in our lives and our family's lives and recognizes that this isn't always the case – for example, parents are struggling to manage screen time with their kids. It goes beyond just talking about social media in a responsible way and this is why Google has created digital wellbeing tools like Family Link and the Family Guide – Google wants my and your family to have a balanced relationship with technology.
Google is my partner in this journey. I feel empowered to think differently about how technology fits into my family's day-to-day life. Take the time to check it out, it's one thing that you will be so happy you did for your family in this Digital Age.
To discover more tips and tools like the Family Guide, visit wellbeing.google to find a balance with technology that feels right for the whole family. And check out today's feature of them in the New York Times (9/29/19 issue).