It's October! It's time for some yummy seasonal treats! My good friend Sheri McShane made these incredible Apple Pie Rice Cereal Treats for her family and she shared it with me for the blog. I'm always on the hunt for some delicious apple and pumpkin and cinnamon recipes for the fall season. ANYTHING with these ingredients, I'm all over. Literally. All. Over.
Apple Pie Rice Cereal Treats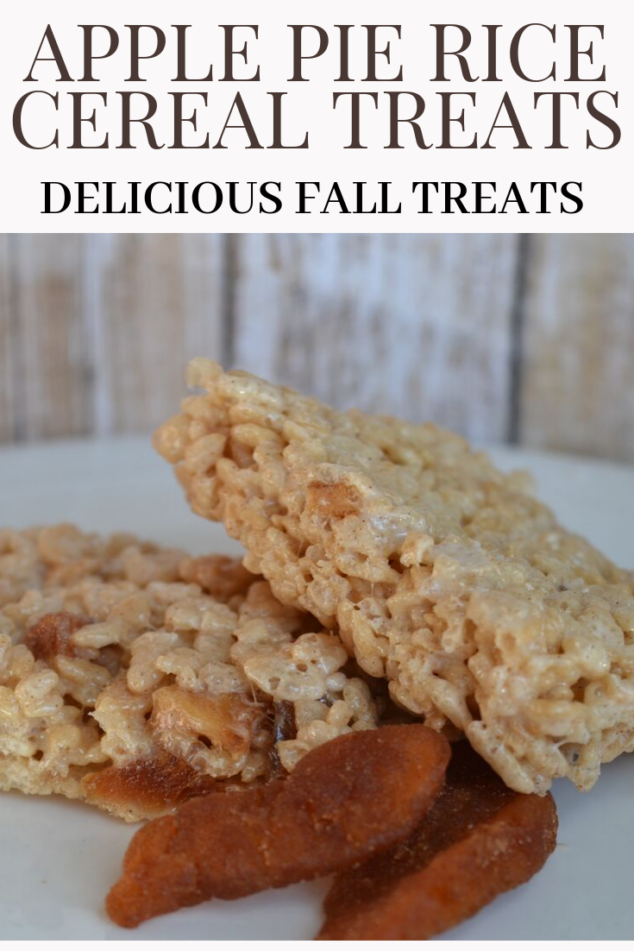 Apple Pie Rice Cereal Treats are super easy to make and super cute for any fall gathering! These double as a delicious after school snack or a fun item to bring to a fall party. My kids love these for road trips! I'm excited to be able to share with you how to make these and a HUGE thank you to Sheri for sharing this awesome recipe with me.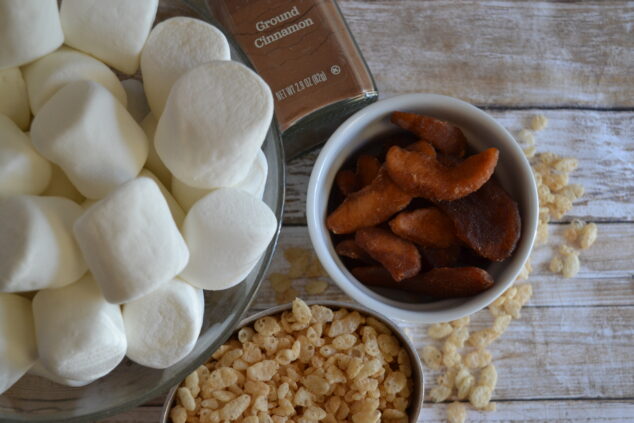 Ingredients for Apple Pie Rice Cereal Treats:

3 tbsp butter
1 12oz package marshmallows
1 tsp cinnamon
6 cups rice cereal (any kind of cereal)
1/2 cup chopped dried apples
Instructions for Apple Pie Rice Cereal Treats:

Melt butter and mix in cinnamon and marshmallows.
After marshmallows are melted down, stir in cereal and apples.
In a 9×12 pan lined with parchment paper, spread out mixture and press down.
After cooled, cut into squares.
Here are the instructions in photos, just so you have a gauge that you're on the right track. I'm someone who needs some good visuals when I'm cooking and baking.
Step 1:
Step 2: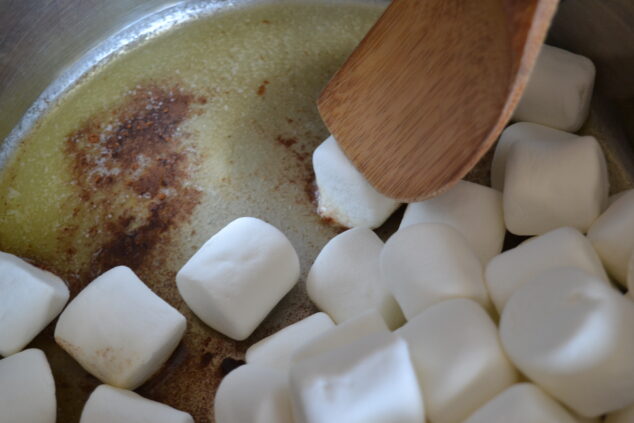 Step 3: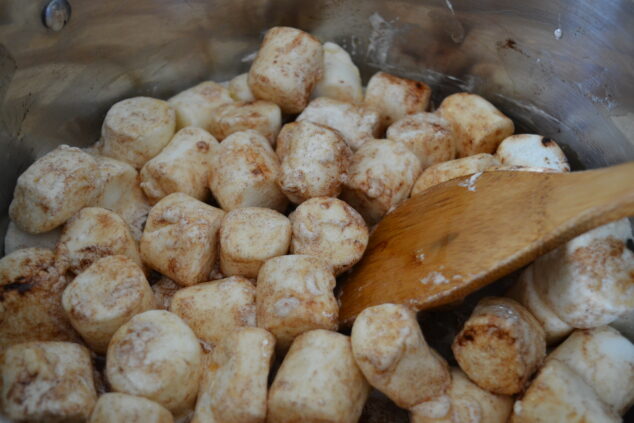 Step 4: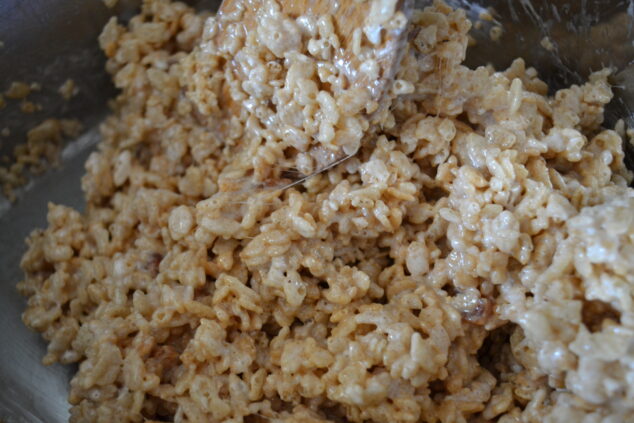 Step 4: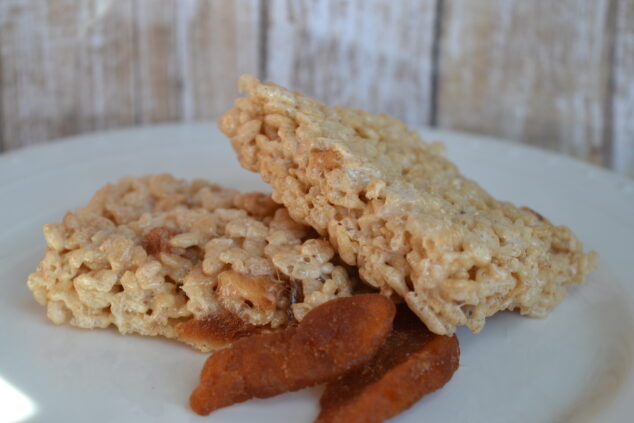 How yummy, right? I'm all about these treats because these are easy and just great for the fall. You can have some fun adding in some other ingredients, too. You don't need to stick with just one thing. We're big peanut butter fans, so you can add in some peanut butter if you want, too. I'm just really excited about this because it's a great treat!
Pumpkin Chocolate Chip Cookies
One thing you can add to your activities with kids is Mini Pie Making Kit from Table Talk Pies. It's so much fun for kids to do with you.
Thank you Sheri from When The Kids Go To Bed for this awesome recipe!