Looking for the easiest Homemade Chicken Noodle Soup recipe? You've found it! Chicken Noodle Soup is a recipe that everyone should make at least one time in their life. I remember as a child my Nana making Homemade Chicken Noodle Soup once a week in the winter months. It was a staple and it filled the house with the most delicious smells!
Homemade Chicken Noodle Soup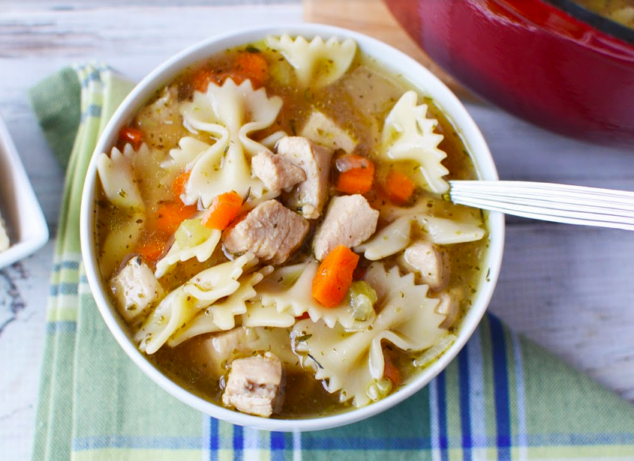 I have a philosophy in life that I live by… Chicken Noodle Soup really IS good for the soul. I'm telling you, whenever my husband makes it at home I just feel the stresses of life melting away. It's truly like it has magical powers that start with the sense of smell and work their way to the sight and taste sense. It works miracles for me, so I'm all about recommending this recipe to anyone and everyone!
Here's the biggest misconception when it comes to making Homemade Chicken Noodle Soup – people think it takes hours and hours and hours. I actually had a friend tell me last week that she'd make it if she had the time.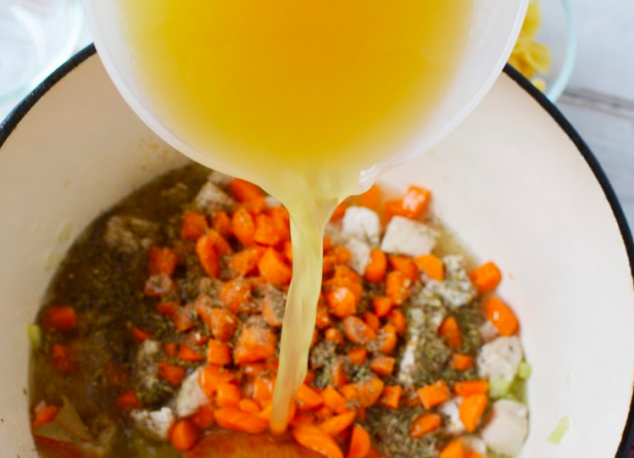 Time? It's not a crazy intricate recipe! I was so excited to tell her that this recipe was coming up on the blog! This is my husband's fave winter recipe for our family, so make sure you flag this blog post!
What do you need for Homemade Chicken Noodle Soup?
First off – you need chicken! 🙂 You can't make a Chicken Noodle Soup without the main ingredient! I love using PERDUE® Boneless, Skinless Chicken Breasts, Individually Wrapped.
I only use 2 of them for this recipe. Why this particular chicken? I trust Perdue® and know that I'm giving my family the best quality meat out there. Next – I feel good knowing that there's no antibiotics ever, all vegetarian diet, no animal by-products. If there's chicken to be used, this is it!
Other Ingredients:
2 tablespoons oil
1/2 cup diced onion
1 cup diced celery (which is about 2 stalks)
1 cup chopped fresh carrots
4 cups chicken broth (you can buy or make your own)

2 cups water
1 bay leaf
1 teaspoon thyme
1 teaspoon oregano
1 teaspoon salt (we prefer sea salt)

1/4 teaspoon black pepper
1 cup, uncooked farfalle pasta
2 Perdue® fresh chicken breasts, cut into cubes (*you can also buy Perdue® cut into cubes, too!)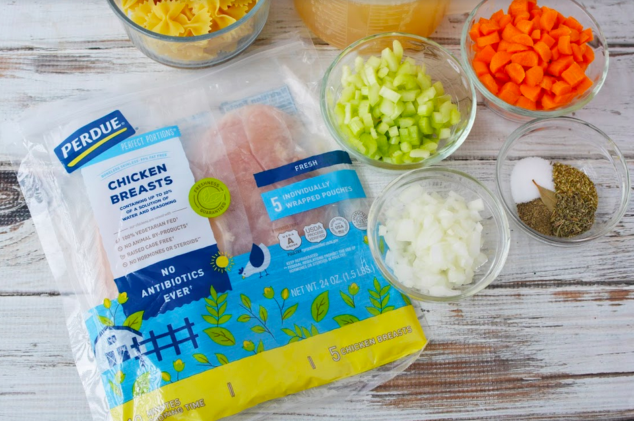 Directions:
Add oil, onion, celery and chicken to a large stock pot. Heat over medium high heat, stirring frequently until chicken is cooked and onions are translucent.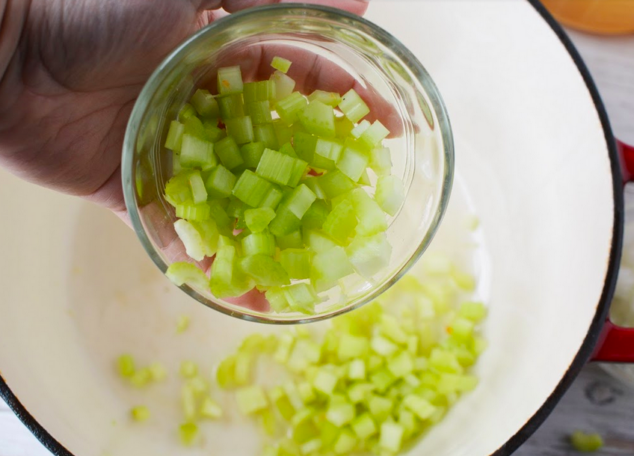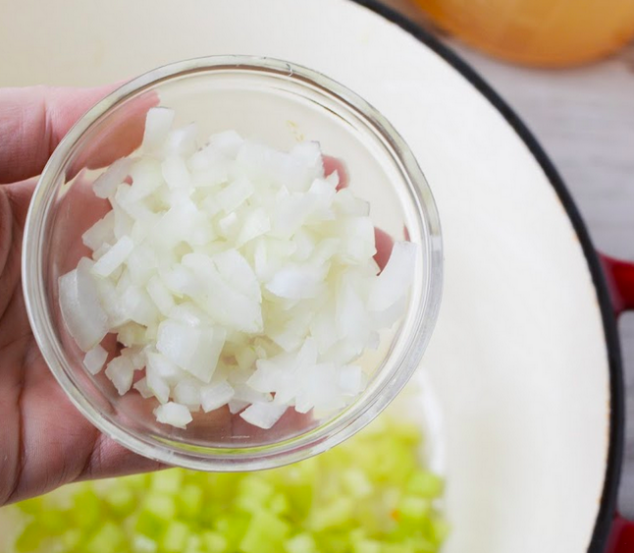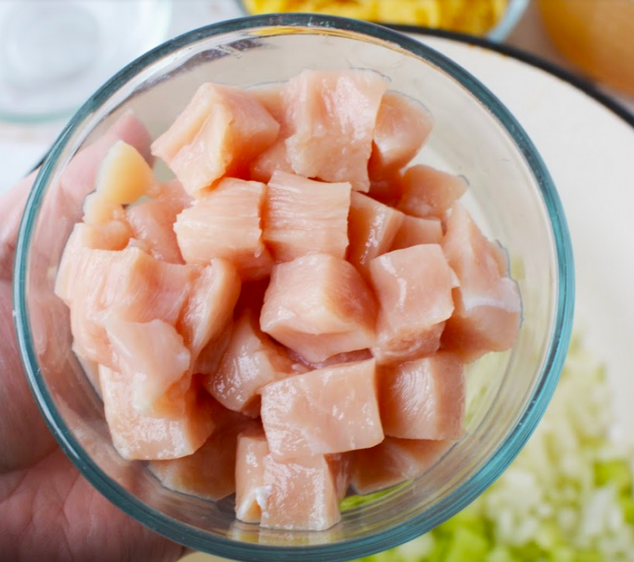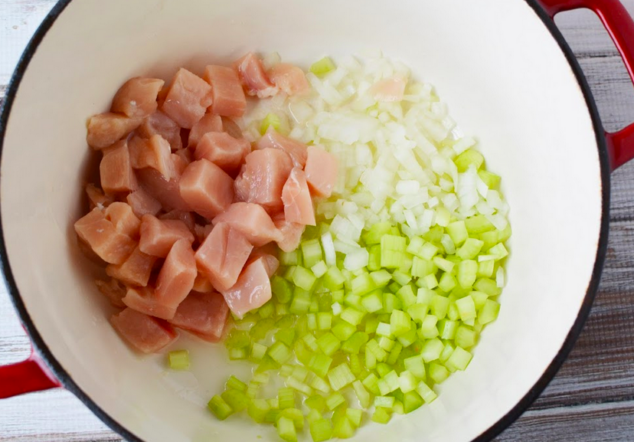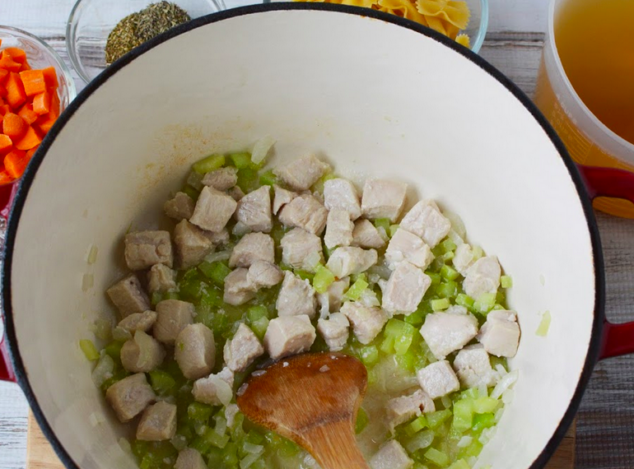 Stir in carrots, broth, water and spices. Mix well. Bring mixture to a boil and reduce heat to low. Simmer for 30 minutes.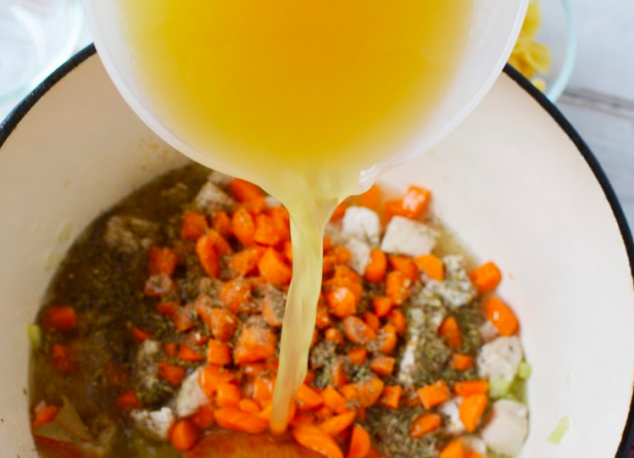 Add pasta and boil for an additional 12-14 minutes or until pasta is tender.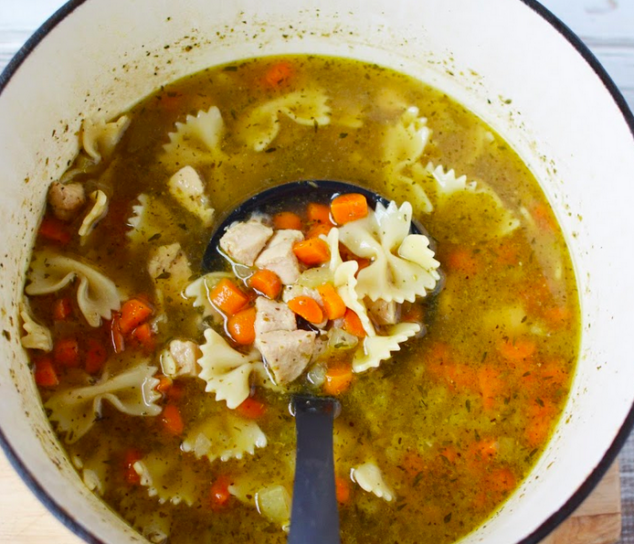 Remove bay leaf before serving.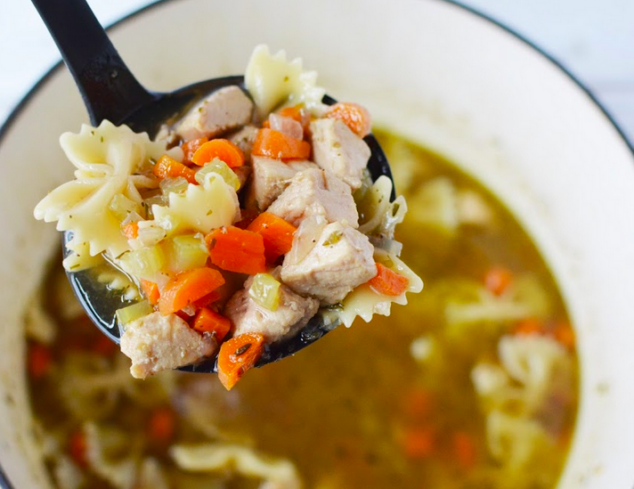 Everyone always asks how much this one makes. I would say this easily serves around 4-6 people. What my husband will do is actually double this recipe for our family. I know we're not exactly the "norm," so this is the next best thing.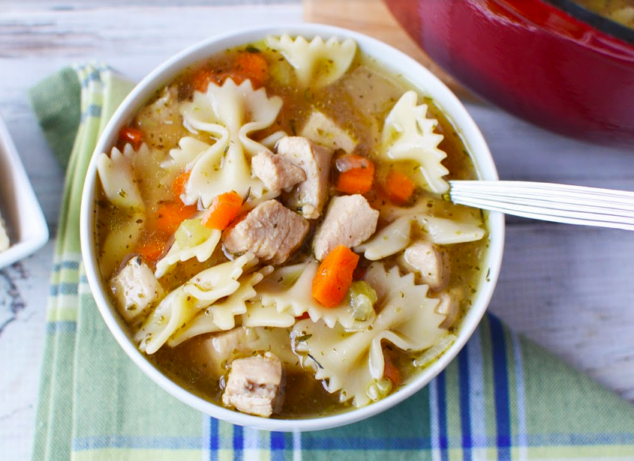 I hope this winter recipe for the Homemade Chicken Noodle Soup works for you! It's a simple and delicious recipe that I think you should try! You will love the chicken in this, it's nice and hearty and yummy! I was saying at the beginning that Chicken Noodle Soup is good for the soul and I meant it! You need to try this one out! And please once you do, let me know what you think.
If you're looking what to potentially serve with it, my suggestion? I'm a cracker girl through and through. I love crackers and cheese with my Homemade Chicken Noodle Soup. I remember my Nana putting crackers with butter out with her soup. I haven't stuck with that tradition, but I do love a stack of crackers with it. If you're not a cracker person, try some yummy delicious bread! My father used to always buy a warm loaf of bread when he made soup.
Ahh…. this post has me ready for a snowy afternoon now! Check out my recipe for
Roasted Chicken with Vegetables
, another winter dinner fave in the McClelland family!