When it comes to dinnertime in the McClelland household, we're all about comfort food. Living in New England, it's super cold this time of year here. I crave and look forward to warm, delicious and hearty dinners. Roasted Chicken with Vegetables is one of my favorite family meals! It's a triple win for me – it's delicious, it's healthy and everyone loves it! These kinds of meals are the meals you make again and again and again.
Roasted Chicken with Vegetables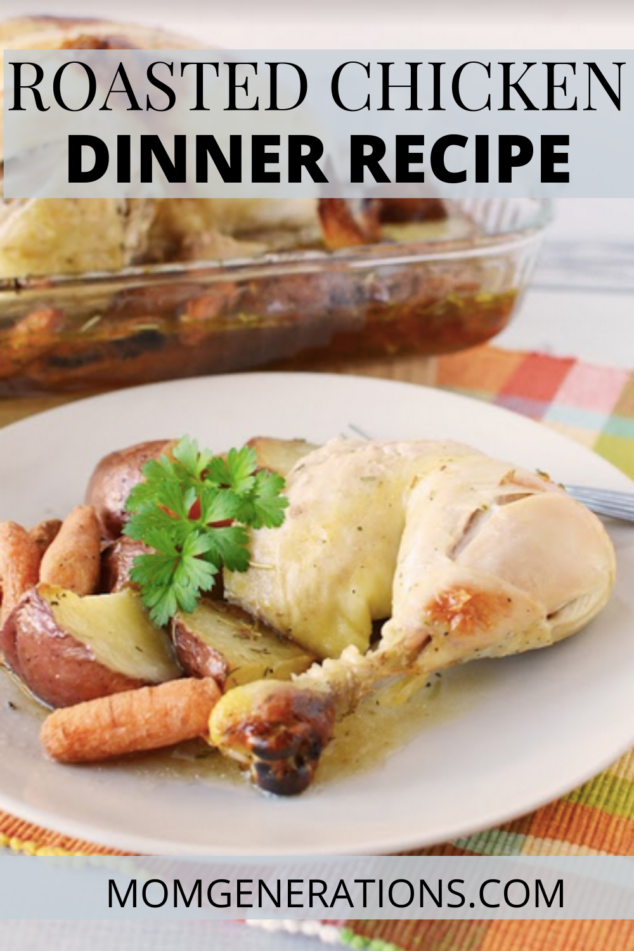 We don't meal plan in our family, but we do put thought into what we're making. As many people know, we're a big sports family. Our kids swim, wrestle and play tennis in the winter months. It's important to make sure we're fueling them with good foods. Chicken is a meat we love serving because it's high in protein, which plays a very important role in sustaining muscles. This is something that I'm focused on when deciding what to cook/bake for our family.
Roasted Chicken with Vegetables is a meal my mom used to make when I was a kid! It's just that overall – easy and yummy – dinner. I personally think it's one of those meals that my kids look forward to in the winter. They come home on a cold winter night and are greeted with a piping warm dinner on the table. Not to mention it smells INCREDIBLE, too! I'm someone who definitely loves a good smell wafting through the house!
When it comes to my chicken, I buy Perdue. Plain and simple. Always have, always will. Perdue
believes in responsible food and agriculture. This is something that is very important to me as a consumer. I was able to visit Perdue Farms and see the passion and love that goes into fulfilling their mission of responsible food and agriculture (read my post here about my Perdue Farms visit!).  I find comfort in knowing that I'm feeding my family chicken that:

100% vegetarian fed
no animal by-products
raised cage free
no hormones or steroids
no antibiotics ever
For my Roasted Chicken and Vegetables recipe, these are the ingredients used: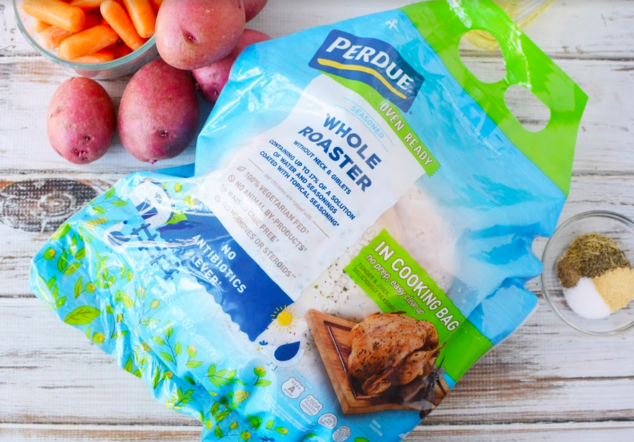 1 package, 6lbs, Perdue Oven Ready Seasoned Whole Roaster (I'm OBSESSED that it's oven ready!)
1lb, 16 oz, raw baby carrots
4-6 red potatoes, quartered
2 tablespoons oil
1 teaspoon salt
1 teaspoon rosemary
1 teaspoon thyme
1 teaspoon garlic powder
1/4 teaspoon black pepper
Full Directions:
Preheat oven to 400.
Remove chicken from outer packaging and place into a 9×13 baking dish. Leave the chicken in the oven bag and cut a 1″ slit in the center. Set aside.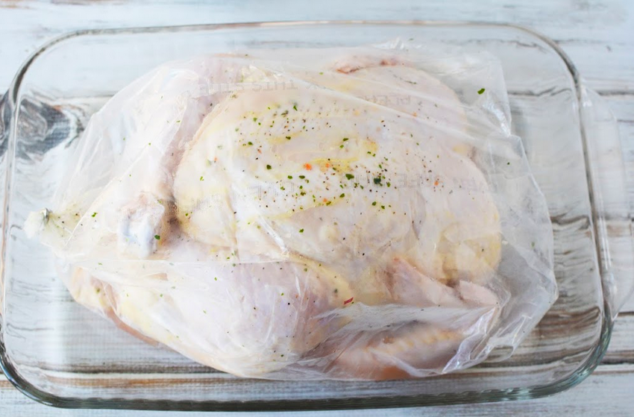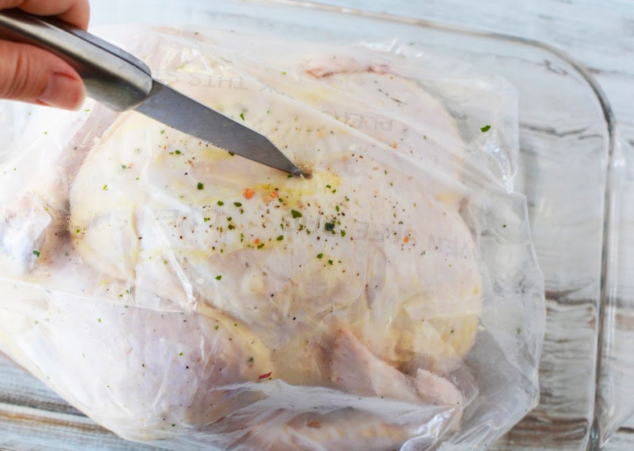 In a mixing bowl, add carrots, potatoes, oil and seasoning. Mix well to evenly coat. Tuck vegetables around chicken in pan.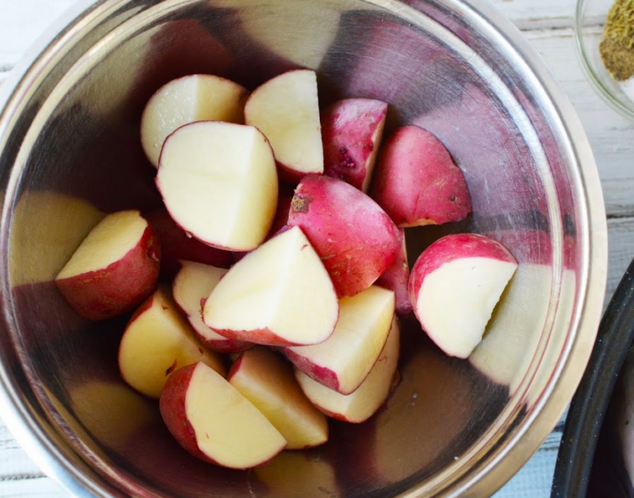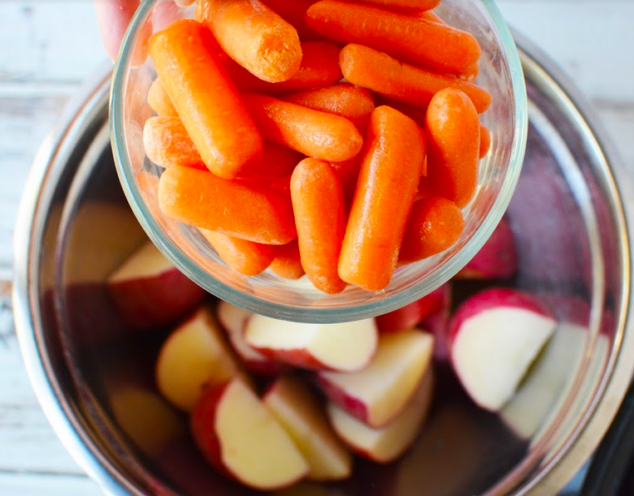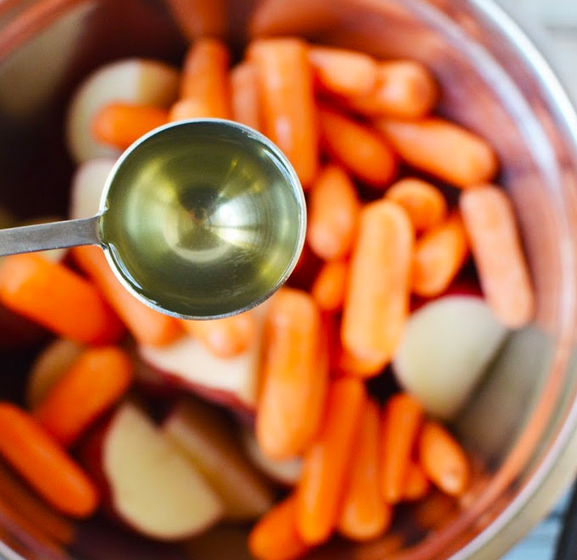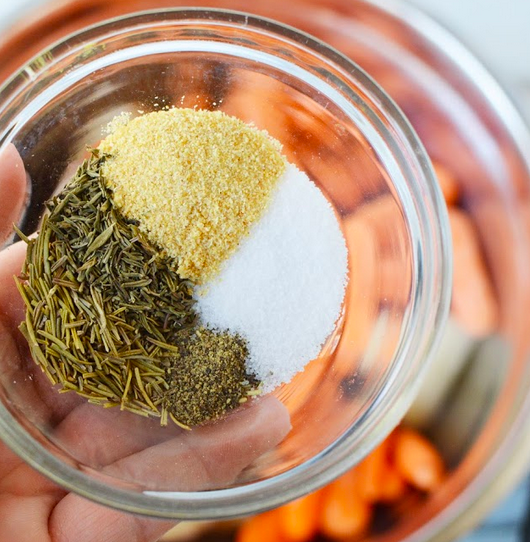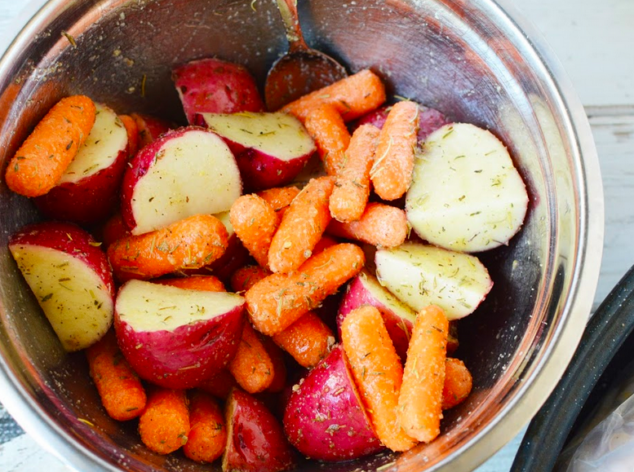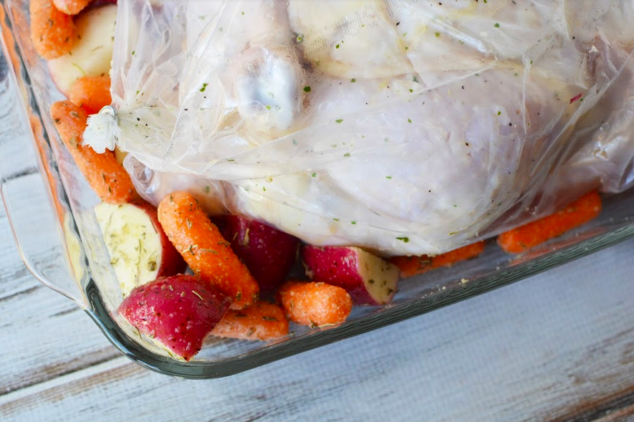 Follow the package directions on the back of the bag to cook chicken: Once oven is preheated to 400, reduce heat to 350 and cook for 2 hours and 10 minutes or until internal temperature of chicken reaches 180. Remove from oven and let stand for 10 minutes before removing from bag and serving chicken with vegetables.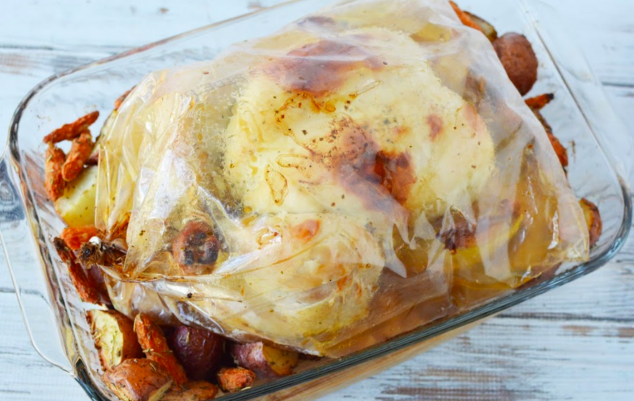 Once your remove from the bag, you can serve it up! It looks so good and delicious after it's removed from the bag. The juices are incredible.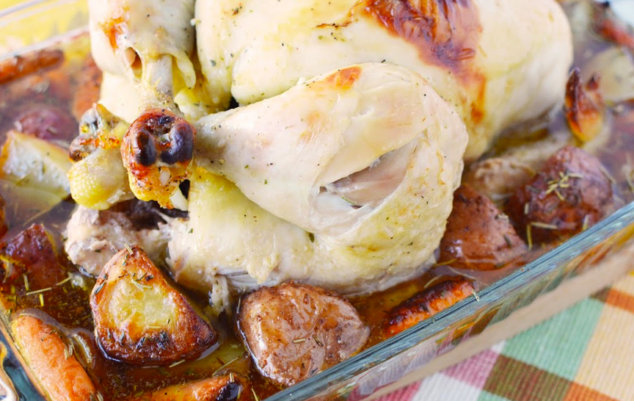 This is truly the easiest way to make Roasted Chicken with Vegetables. I love that Perdue makes it so easy for people. I know not everyone is a busy mom of 5, but this busy mom of 5 can attest that they make it seamless and just so practical for anyone. It's such a time saver and a lifesaver to have the chicken seasoned ahead of time.
Serve and devour it up with your family! It's also important to note here, too – if you want to add in other veggies, feel free! These are the ones that are out staples, but add in whatever it is that feasts your fancy!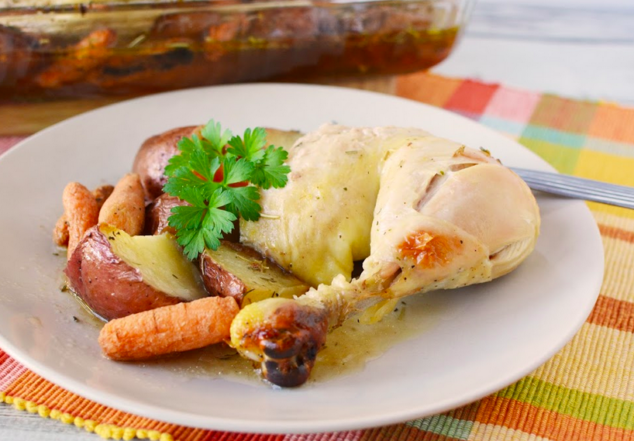 If you're looking for some additional recipes when it comes to hearty and yummy meals, check out my: