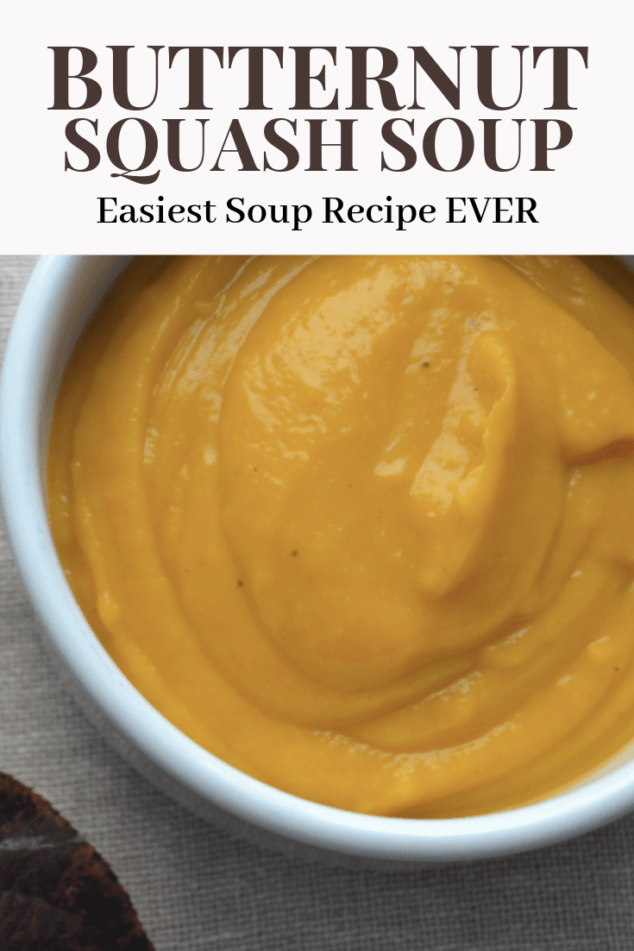 Butternut Squash Soup Recipe
I'm a big soup fan, I love digging into a delicious bowl of soup when the weather is cold outside! It's such a great thing to warm your body with and really just have a hearty and yummy meal! One of my faves is Butternut Squash Soup. I love butternut squash on its own, so it only makes sense that I would love it (obsess really) as a soup, too! I have a really simple Butternut Squash Soup Recipe to share with you (thanks to my friend Sheri!). She is one of the best in the kitchen and always has such amazing recipes up her sleeve!
Butternut Squash Soup Recipe    
This recipe is an easy one, too! There are only 7 ingredients and to be honest with you – 4 of them you should pretty much always have on hand at home. This is also a recipe that you can make and then freeze for later! You don't have to make one batch and that's it! I love making myself soups for the week! I work from home so making lunch and keeping it on hand to have during the week is great for me! This Butternut Squash Soup Recipe is also a hit with my kids! I actually have been adding a little sour cream on top for them, too as a treat! They love it!
Butternut Squash Soup Recipe
Let's get started! First things first – I always make sure I have a clean kitchen counter before I kick off any recipe! This is one of my must-dos before anything can take place!
Ingredients for Butternut Squash Soup Recipe:
2.5 – 3 lbs butternut squash
1 tbsp olive oil
Salt & Pepper
Thyme
2 tbsp butter
2 finely chopped shallot
2-2 1/2 cups vegetable or chicken stock
How to make Butternut Squash Soup Recipe:
Preheat the oven to 425°F and chop the butternut squash (or buy it already cut). Coat them in olive oil and sprinkle with salt, pepper, and thyme and roast on a baking sheet for 45 minutes.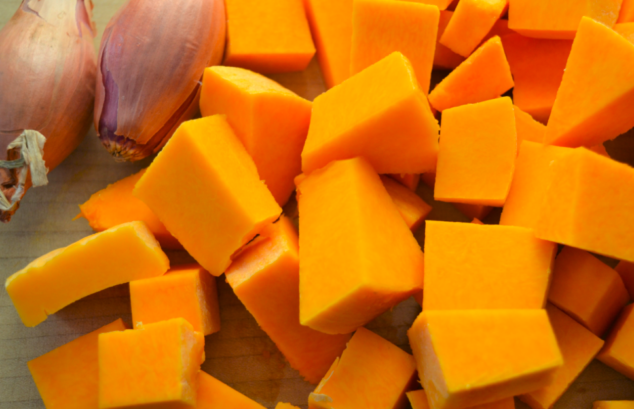 When the squash is done roasting, get a large sauce pan and put on medium heat. Start melting the butter, then add the shallots and cook till fragrant and translucent.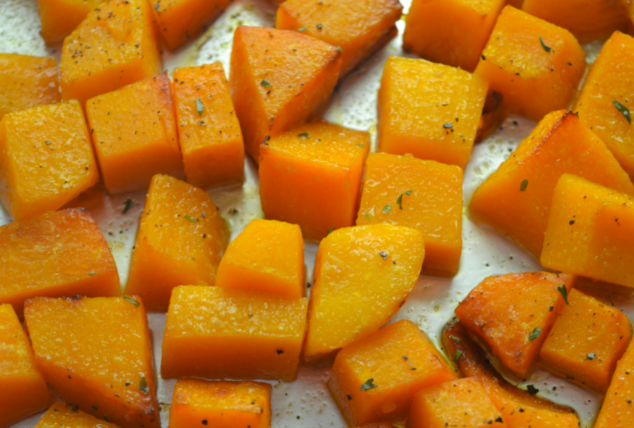 Stir in roasted butternut squash.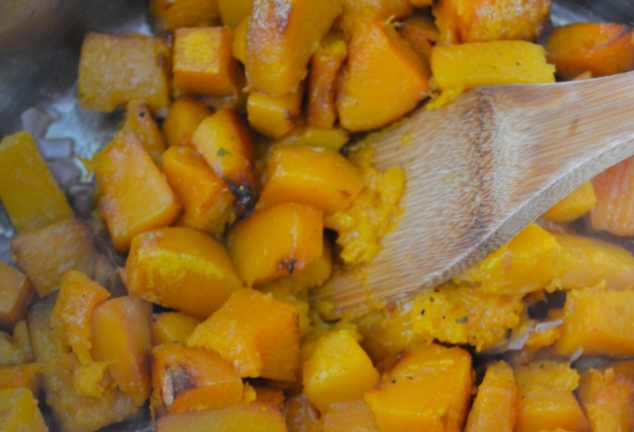 Add in stock 2 ½ cups of stock and bring to a low boil. Stir occasionally and break up the squash.

Take off heat and blend with an immersion blender. If you don't have one, put batches in a regular blender. Blend until smooth. Add additional stock if needed.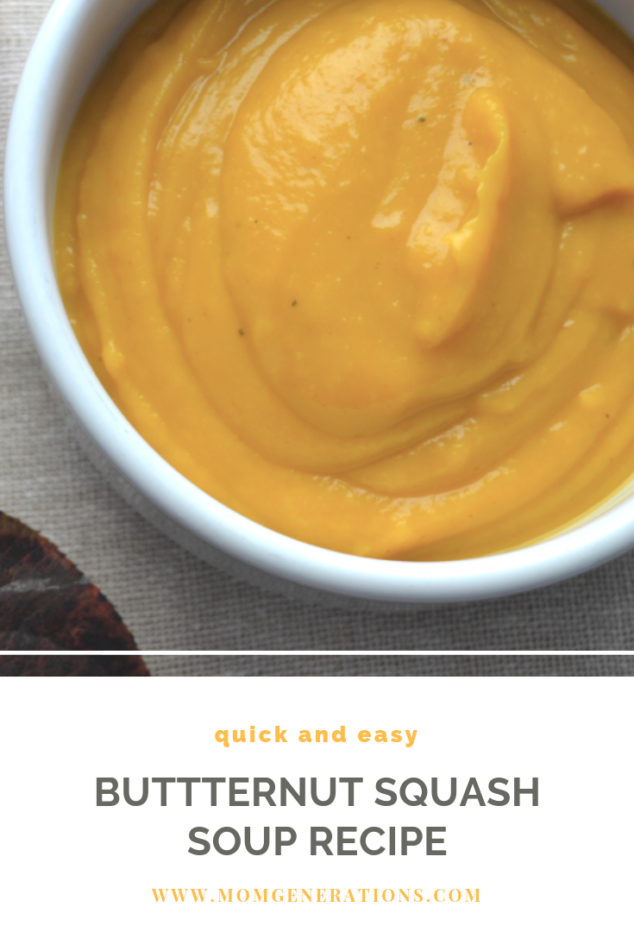 Thank you to Sheri McShane for this amazing recipe and idea! *Sheri McShane is a contributor for MomGenerations.com! Sheri has the blog: When the Kids Go to Bed.
Hello All. My name is Sheri. I am a working mother of 3 pretty darn fabulous little boys. I'm trying very hard to handle the stresses of working, being a mother, being a wife, keeping house, and finding the time to just laugh and enjoy life. A few things you should know about me: I'm an iced-coffee addict, I love to organize, and I love my wine. I am also a master at fort-building and being the belly-eating monster. Fitness and healthy eating habits are important to me so you may hear a little about that too. Here you will read about my daily musings and of course my venting, wine glass in hand. Hope you find something you can relate to. Cheers. If you're a crafty kind of person, come visit me over at The Crafty Collaborative. Here you will find a group of us ladies reviewing and test driving all the fabulous recipes and DIYs we find on Pinterest. We'll let you know if they're worth diving into.