Venus De Milo Soup – it's a fabulous winter staple. I'm going to be honest, it's actually a great staple all year! Sheri McShane is a new contributor for MomGenerations.com!
Sheri has the blog: When the Kids Go to Bed. Who am I kidding – this is a fabulous ALL THE TIME STAPLE for anyone and everyone!
It's delish and yummy and just about the most amazing to eat and indulge in when you're home. This is comfort soup at its finest and you will fall in love with it and just want to eat it all up all the time!!! It's EVERYTHING!!!!!!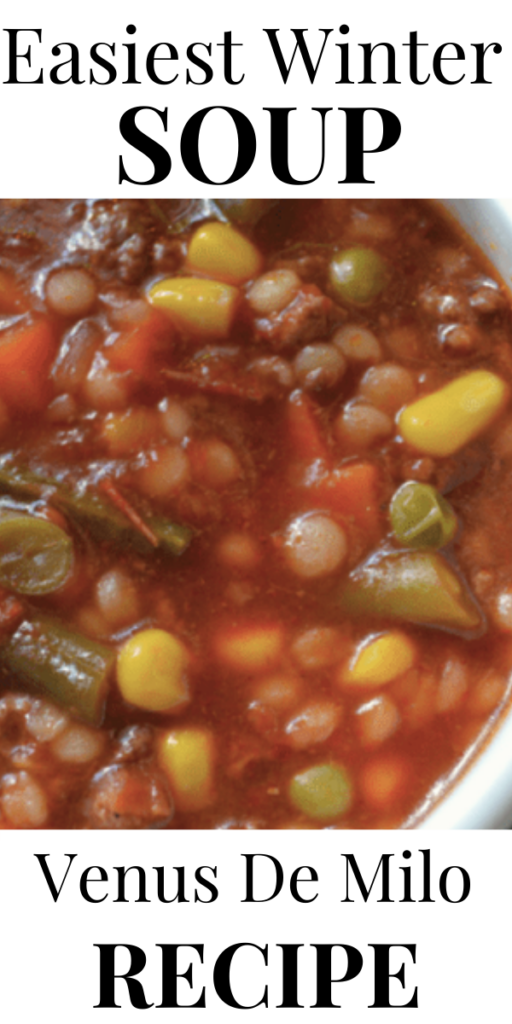 Venus De Milo Soup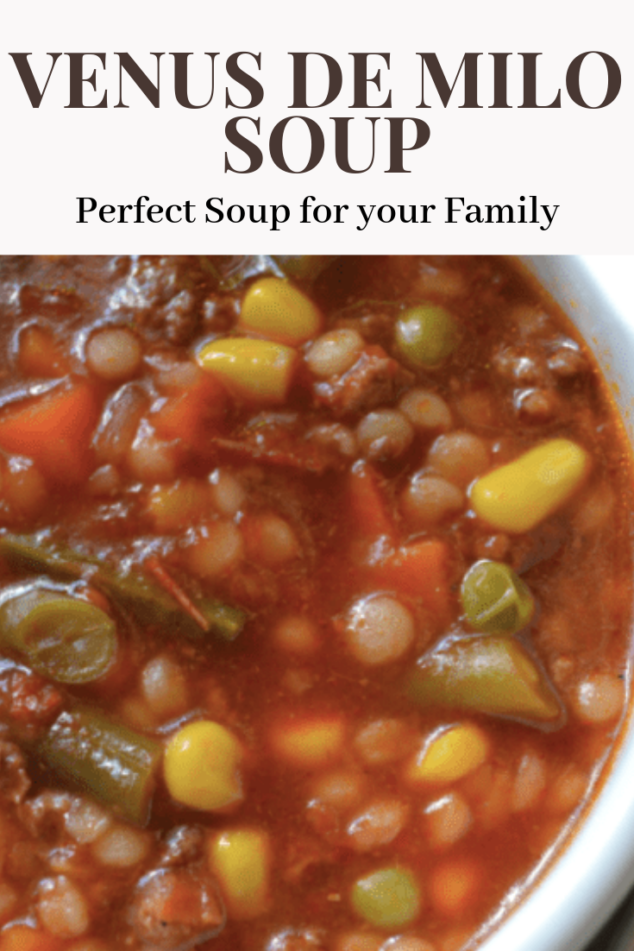 This is the winter that doesn't want to go away. We're truly hibernating over here, there is so much snow on the ground. I find myself in my kitchen making comfort foods. When I think comfort foods, I think soup.
One soup that brings me back to my grandmother's kitchen is Venus De Milo Soup. It's so yummy and so easy to make. There isn't even any chopping! You have to give it a try.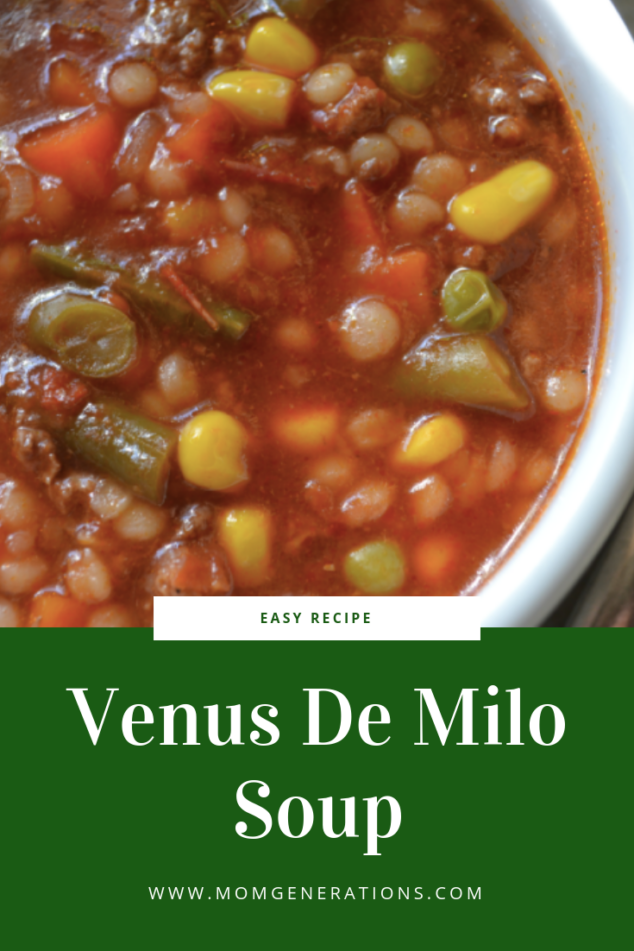 I also love to make this in the spring and summer, too. I actually will eat this when it's chilled a bit, too! I love all of these veggies in a bowl. I love all of these items mixed together.
I love all of these yummy ingredients in a big pot. It's always great to have one go to soup staple. I'm over the moon with this recipe. I really do feel like this is such a great recipe to have on hand in your kitchen throughout the year!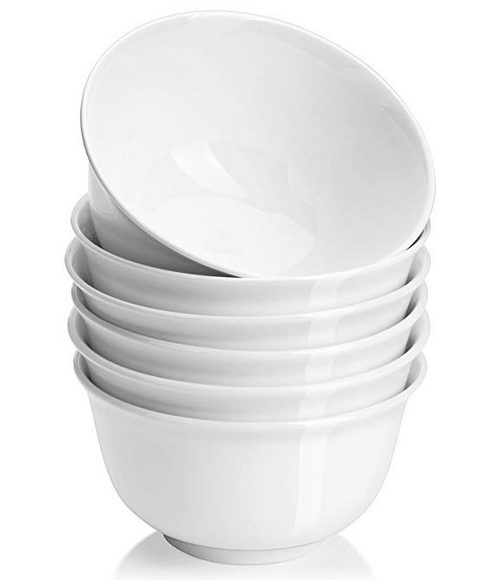 Super Easy Soup Recipe: Venus De Milo Soup
Ingredients for Venus De Milo Soup:
1lb. ground beef
1 pkg. onion soup mix
1 16oz can of crushed tomatoes
32oz of low sodium beef broth
2 cups water
1 bag of mixed frozen veggies: peas, corn, carrots, & green bean
1 cup orzos (or any small pasta) cooked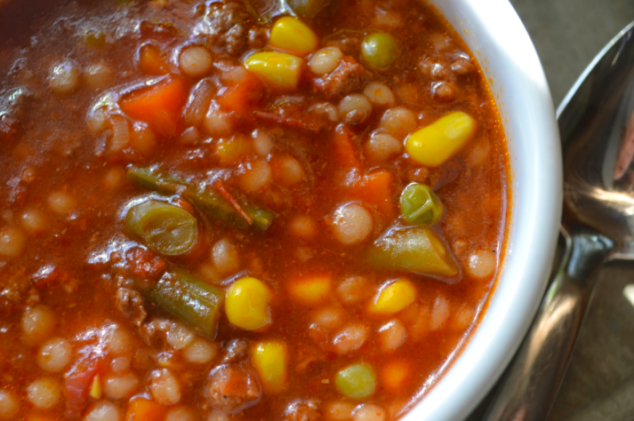 Here are the easy steps to make this delicious recipe. I'm all about making this and I want you to see firsthand how easy this recipe is, step by step.
#1 Start by browning the ground beef with the onion soup mixture. I always add a little olive oil to the pan first. When beef is browned add the crushed tomatoes.
#2 Add the beef broth and water and bring to a low boil. Then add the frozen veggies. Simmer for 30 minutes. Add cooked pasta. Simmer for another 10 minutes.
#3 Then it's ready to serve. It's perfect with a piece of crusty Italian bread.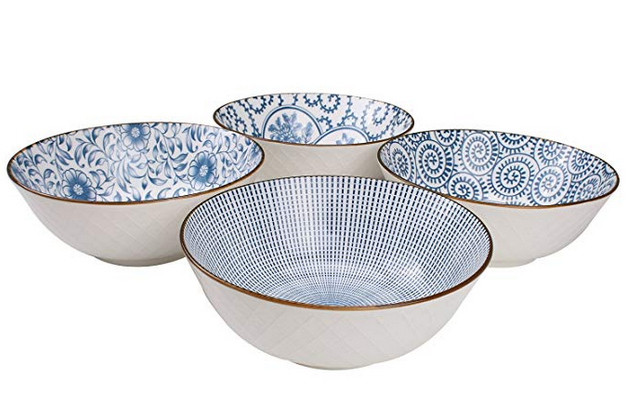 How good does this sound!!?? I just want to make this right now!! I mean, right now this very second!! This is just the most delish ever!! You will really just love this to the core and want this all the time in your soup lineup!! Not to mention – it's EASY AS CAN BE!! Make it this FALL AND WINTER!!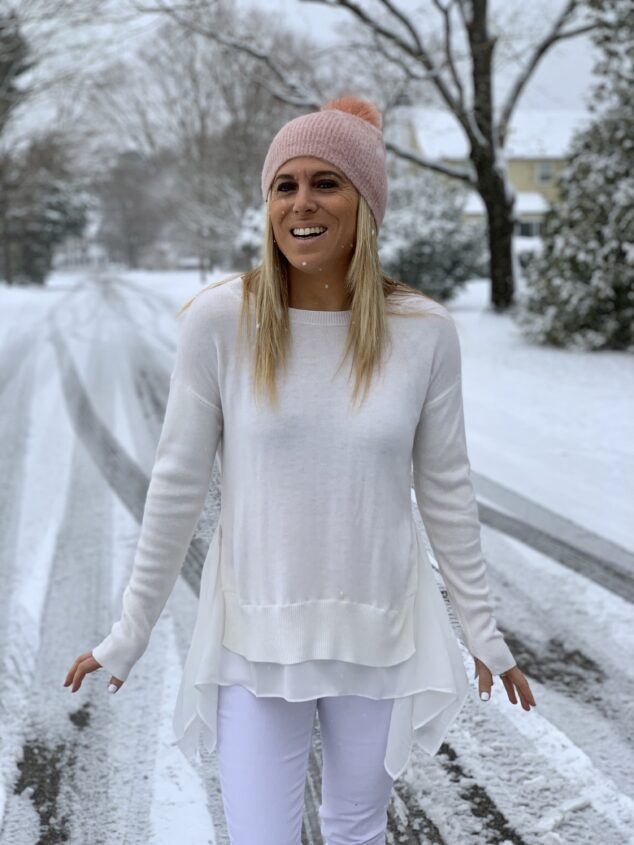 What are some of your favorite comfort foods? Share below! I would love to hear and see about creating some recipes!
ABOUT SHERI MCSHANE: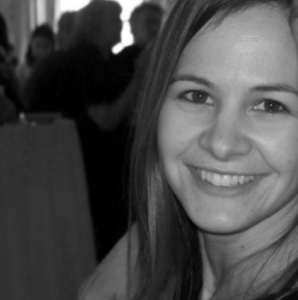 Hello All. My name is Sheri. I am a working mother of 3 pretty darn fabulous little boys. I'm trying very hard to handle the stresses of working, being a mother, being a wife, keeping house, and finding the time to just laugh and enjoy life. A few things you should know about me: I'm an iced-coffee addict, I love to organize, and I love my wine. I am also a master at fort-building and being the belly-eating monster. Fitness and healthy eating habits are important to me so you may hear a little about that too. Here you will read about my daily musings and of course my venting, wine glass in hand. Hope you find something you can relate to. Cheers. If you're a crafty kind of person, come visit me over at The Crafty Collaborative. Here you will find a group of us ladies reviewing and test driving all the fabulous recipes and DIYs we find on Pinterest. We'll let you know if they're worth diving into.