Holiday Giveaway for the Ladies: Olay, Ja-Vie and Busy Girl Bangles
I'm thrilled to be hosting a LADIES HOLIDAY GIVEAWAY!! I have (3) things to giveaway to my favorite ladies!! I talked about them on Facebook today, too!
Here they are: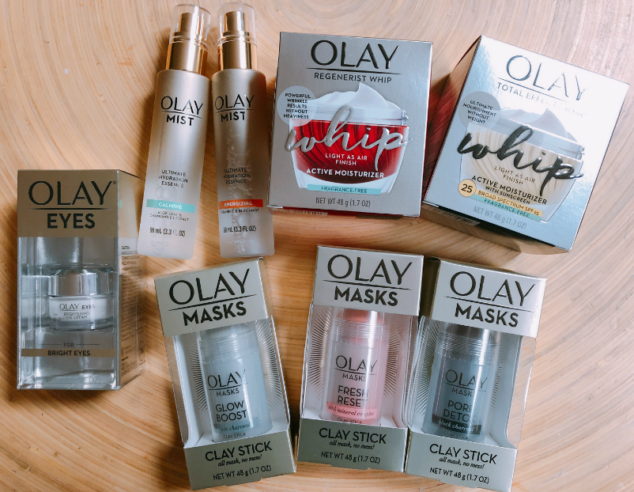 Olay is excited to reveal two line extensions for the brand — Olay Brightening Eye Cream ($24.99) and Olay Whips Fragrance-Free in Total Effects SPF and Regenerist (both $28.99) — plus two brand new product lines — Olay Masks ($9.99) in three varieties and Olay Mists in Energizing and Calming (both $9.99). Inspired by the millennial woman, Olay developed a bundle of simple and convenient products to tackle at least a few barriers to being her best self. Backed by superior science and a firm read on what millennial women want and need for their skin, Olay offers a skincare experience with her in mind, so she can focus on living her best life, starting with skin that's ready to face anything.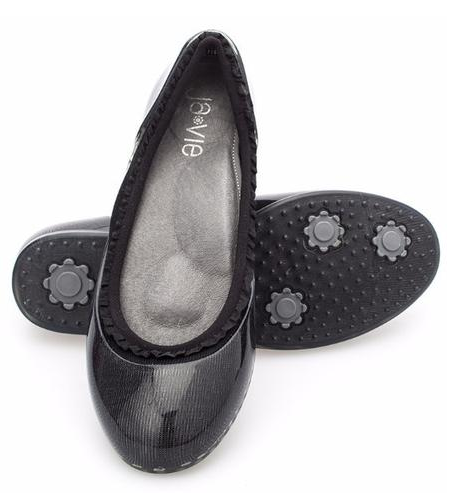 Black Ruffle Flats: Our best selling Black Flats, with a pretty ruffle trim, make them a Must add to your collection! Black with Black Jelly and Ruffle Elastic edge! Made of patented technology, these flats combine the softest double-ply mercerized cotton knit "sock" with lightweight jelly out-sole and cushioned leather insoles, with arch, ball and heel support. Remember that Ja-vies are EU sizes—you may need to size up! IE: A US size 8 is an EU 39.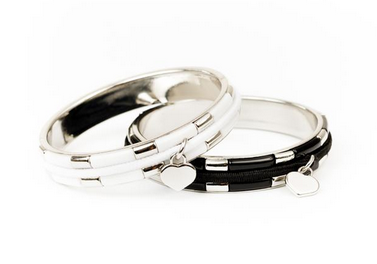 Nothing says sophistication like black and white. This duo is sure to be a show stopper at your next social function.
Features:
Comes with one white and one black bracelet
3 hair ties included with each bracelet
Only available in size small (2.5in diameter) – standard bangle size
Stainless Steel with silver plating
Finished with an anti-oxidant lacquer coating
HOW CAN YOU ENTER??
THERE ARE 3 WAYS:
1. LEAVE A COMMENT ON THE FACEBOOK LIVE ABOVE!!
2. LEAVE A COMMENT ON THIS POST AS TO WHY YOU WANT THIS PRIZE!!
3. LEAVE A COMMENT ON ANY OTHER POST ON MOMGENERATIONS.COM