I remember the Perdue chicken commercials from my childhood like it was yesterday. They always starred Frank Perdue and he became synonymous with his brand. It's one thing I always loved about the brand, that it embodied family. I always felt that Frank Perdue truly wanted you to have the best possible Perdue chicken dinner. It made you want to buy Perdue because there was a presence there, a person (family) right behind the brand who cared about their products. And believe it or not, I got ALL of this simply through television commercials.
What I Learned About Perdue Farms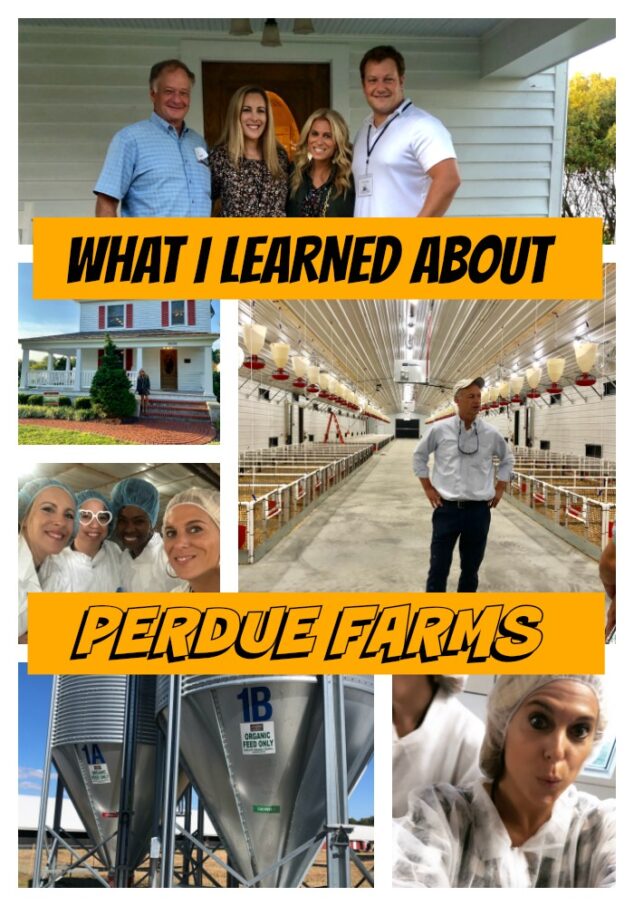 Obviously, I'm a lot older now than when I first watched Frank Perdue on TV, but the commitment and the passion from Perdue Farms has transcended down through the generations. I had the amazing opportunity to visit Perdue Farms a couple of weeks ago and was truly impressed by it all. I've never really taken the time to think much about the entire process behind the delivery of a great Perdue product, but I was going to find out.
I'm going to be very honest here, I'm a (very) busy mom of 5 who pops into my local grocery store and picks up Perdue chicken for dinner. Whether I'm shopping at BJ's Wholesale Club or my local Shaw's Supermarket, I'm that mom who sees what I need and buys it. Problem is – I don't stop and think about how specific products came to be and that's something I'm learning to get better at and think about for myself and my family.
This trip to Perdue Farms made me really stop and think about my food. It made me stop and really see how a brand like Perdue cares about their product and takes each step in the process very seriously. There is true love and passion behind bringing every consumer the best Perdue product possible. This is something they they've committed to and will continue to provide. I'm excited to share with you what I learned on my trip to Perdue Farms. It really was an incredible trip and I came home with so much extra knowledge and love for the brand.
First stop while we were there was at the original Perdue Farm! This is where it all began almost 100 years ago. Touring the house and really seeing the history there made the story behind Perdue more real for me.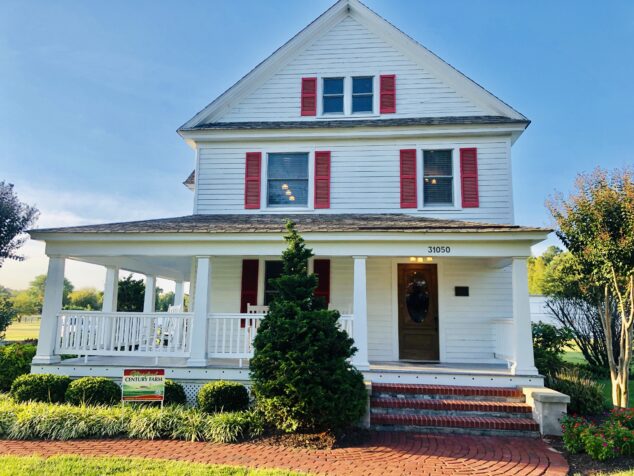 I'm someone who loves the stories behind anything. I love the beginning of the story the best because it puts in motion for me why something came to be. What was the need? How did it actually start? What was the beginning of the beginning? Walking through the house and seeing the history really set the scene for me on a different level… a personal one.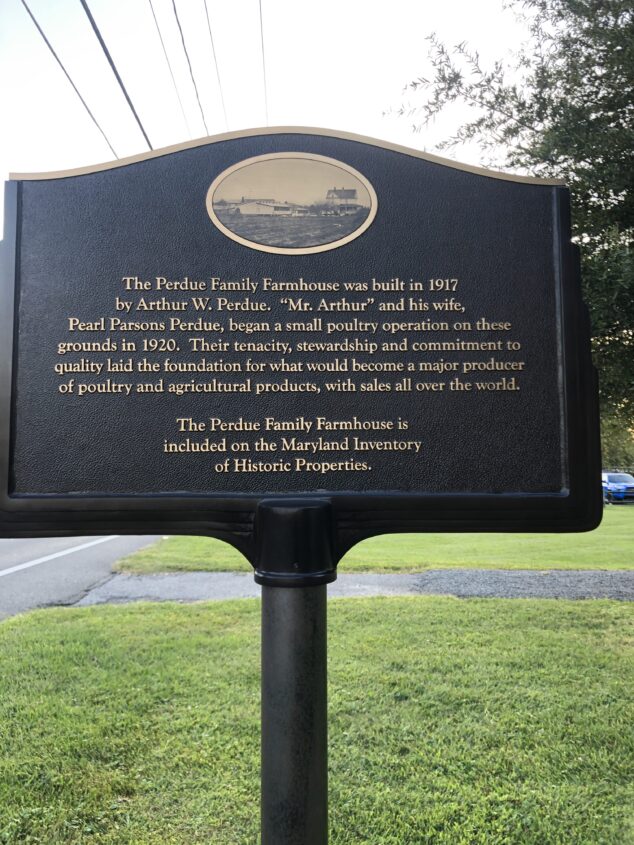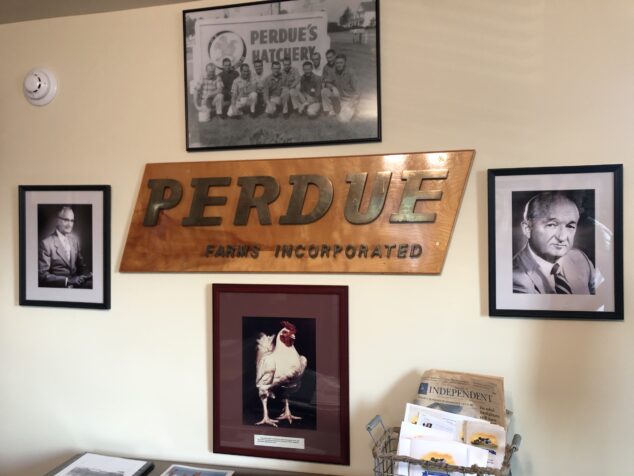 I'm also a big fan of family businesses. Coming from a family of entrepreneurs and being one myself and being married to one, I love seeing success stories from businesses that started as family businesses and have kept family members within them, fueling the fire and the passion and the love as to why the business started so many years ago. It speaks volumes to me as a consumer to see a family part of the business. It really makes it stand out to me.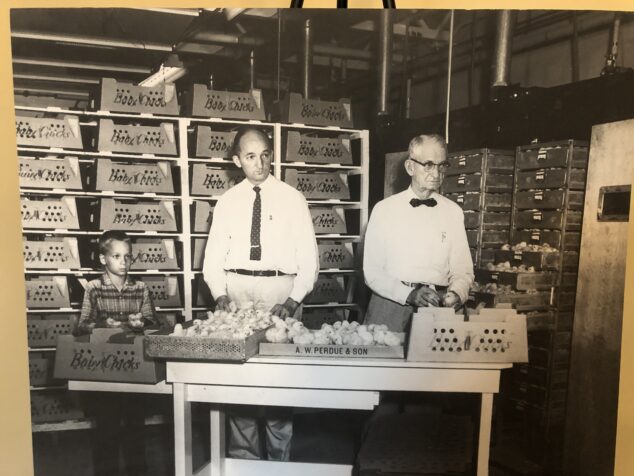 It was a true pleasure to meet Jim Perdue and Chris Perdue. I was able to chat with Chris throughout my visit there and his knowledge of Perdue Farms in every aspect of it and his vision for the future was really just truly phenomenal. I was very impressed by how passionate they both are about meeting their consumers and hearing their feedback.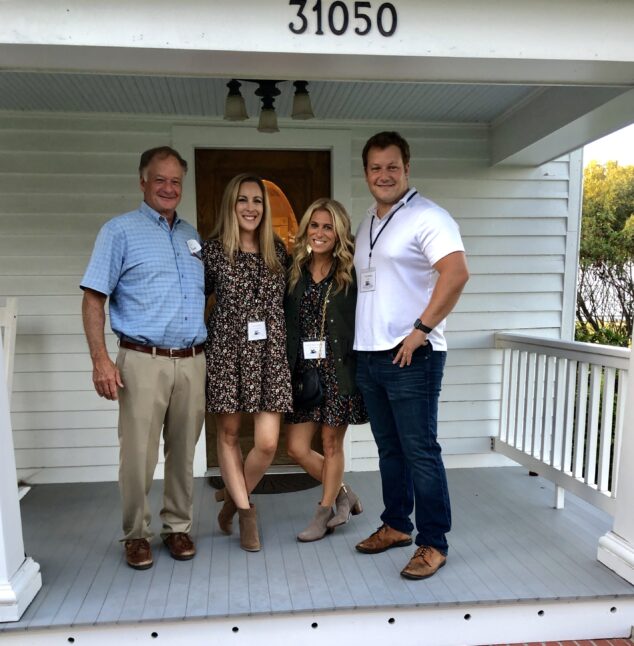 One thing that I've always known about Perdue Farms is that they believe in responsible food and agriculture.®  This is something that I've known throughout the years, but being in Salisbury with the team was different. I really got to see this mission and responsibility up close and personal. It's not just something they say, it's something they believe and embody.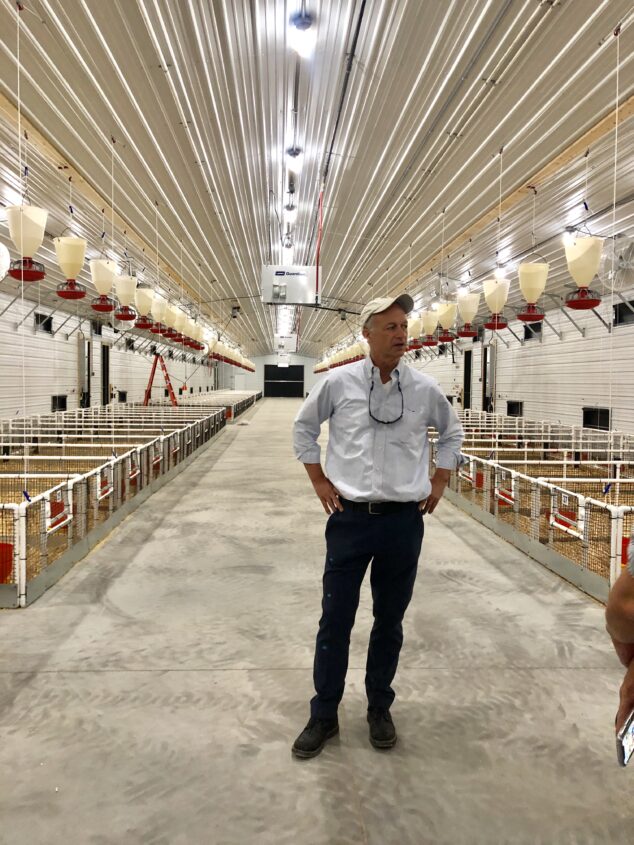 Perdue Farms is more than just Perdue Chicken. This was truly the first thing that stuck out to me. Perdue has spent the last 10 years pursuing organic, pasture raised, grass fed and other premium attributes. I've continuously chosen Perdue Chicken throughout the years because I grew up on Perdue Chicken, but now being a mom of my own 5 kids… I've always loved seeing right on the package:
100% vegetarian fed
no animal by-products
raised cage free
no hormones or steroids
no antibiotics ever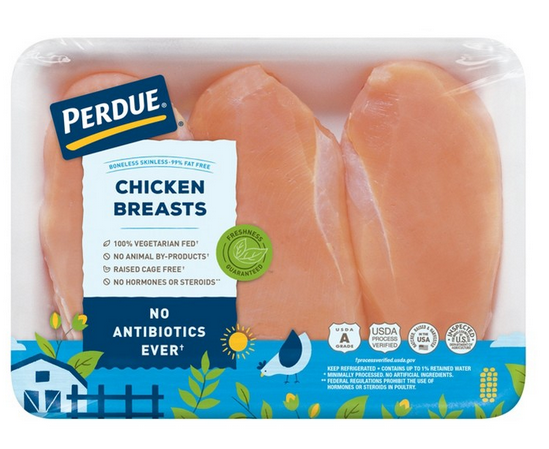 These 5 things are a big deal, a really, really big deal and I didn't know how big they were until I was there. When you're buying Perdue Chicken for your family, you can rest assured that you're getting the healthiest chicken you can find for your family. When they mention no animal by-products, that means your chicken wasn't fed with any other animal parts. When you stop and think about what you're feeding you and your family, these things matter. They matter BIG TIME.
We've always been a healthy family, it's how I've chosen to raise my kids. I'm big on them staying healthy by exercising and being involved in sports. I'm big on them doing well in school and getting extra help for them whenever it's needed. I'm big on making sure they have healthy lunches that are balanced and nutritious. I make these decisions for my family because it's important to me and very important to them, too. I'm proud that my kids recognize and enjoy healthy meals and snacks.
I also loved learning that Perdue raises 98% of its animals with small family farmers across the United States. When I learned this, the first thing I thought was that I love that small farms are able to partner with a big brand like Perdue to provide the best product for them. One of the best experiences for me while visiting Perdue Farms was to meet their family of farmers. And – let me state this first – Perdue treats their farmers like family. I loved seeing this firsthand.
I had the pleasure to sit at dinner with a mother and daughter who farm together for Perdue. They have a chicken farm and love that they work with Perdue to raise the best possible chickens for them. This mother and daughter have a passion for their farm and they are so determined and dedicated and devoted to doing everything they can to make sure they provide the best for Perdue. I loved seeing this passion. You see, for me it really is about the stories and the people. I loved meeting the people behind what it is that I eat. I love that I am a descendent of farmers, my great-grandparents in Michigan, recalling all the stories I've heard from my Mom of both great passion and hard work. There's a great story at Purdue and I love that Perdue opened up the story for me and let me see it first-hand.
My greatest takeaway from Perdue Farms was simple, as consumer we need to know where are food comes from. I can't thank Perdue Farms enough for the wonderful excursion to their offices and farms. It was so interesting to visit the hatchery, visit different farms and have the opportunity to meet and chat with farmers. It really allowed me to see how dedicated everyone is to making sure you get the best possible Perdue products. It made me proud to partner with them as an ambassador.
Disclosure: Working with Perdue as an Ambassador, all opinions are 100% my own.