It's almost the New Year! If you're planning on celebrating big out at a party or home on your couch, make sure you add in some New Year Good Luck Traditions on the BIG DAY!
These New Year traditions have been said to bring good luck over the next 365 days. Sharing a bunch today for you to have some fun with for the New Year!
New Year Good Luck Traditions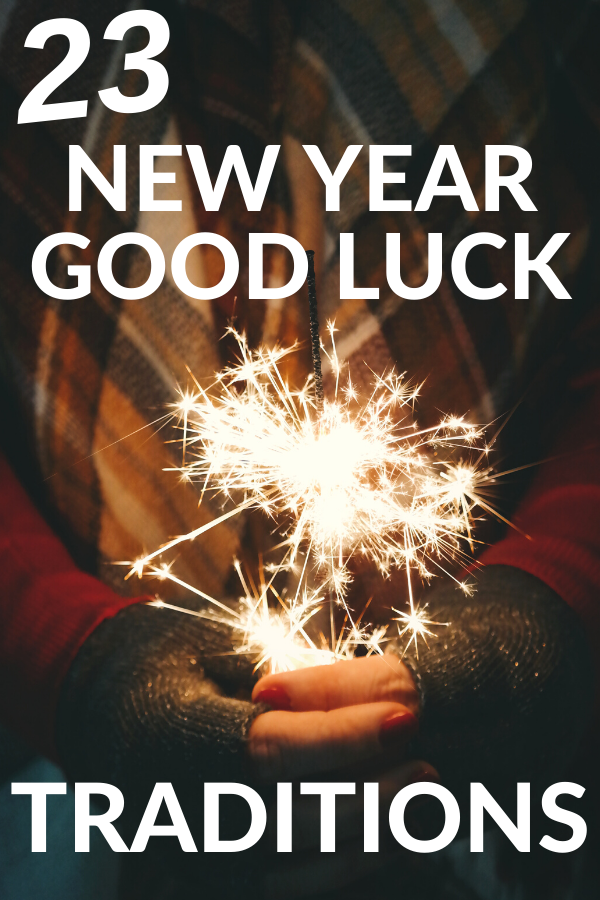 I'm all about having some fun with New Year Good Luck Traditions! I feel that traditions are set for a reason and that if you believe in the history and the fun and the lore of traditions, then they will work for YOU, too! It's the belief in something greater than you, so why not soak it all in?
New Year Good Luck Traditions – Foods to Eat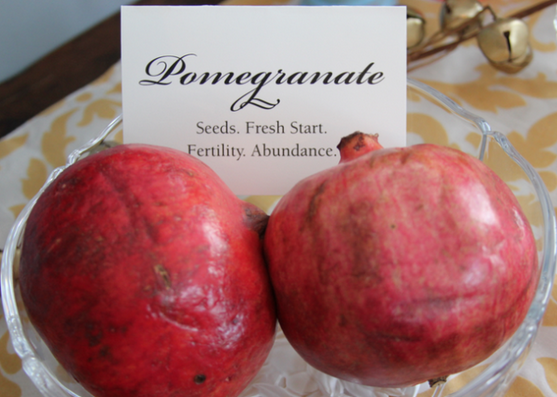 I'm going to start with some foods that you should eat on New Year's Day for good luck. For the last 12 years my mom has created a New Year's Day feast filled with Good Luck Foods for the year ahead!
My mom loves history and research, so she took it upon herself to look back and see what foods have traditionally been known as the best foods to eat on New Year's Day.
My mom has made these traditions and luck come to life for me. She's incredible at creating these fun and educational traditions! I look forward to her feast every single year!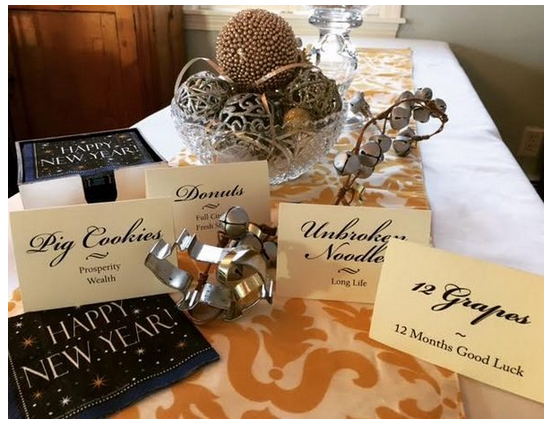 Donuts – Symbolize: Full Circle, Fresh Start – Kids love the idea of circles and the thought of starting a brand new circle of their own New Year, new circle, forward motion of a new beginning!
Round Cake – Symbolize: Full Circle, Fresh Start *Hide a coin inside the cake – whoever finds the coin will get great luck
Pig Cookies – Symbolize: Prosperity and Wealth
Pomegranate – Symbolize: Seeds. Fresh Start. Abundance. Fertility.
Cornbread – Symbolize: Resembles Gold, Good Luck
Clementines – Symbolize: Circle of Life, Seeds of Fertility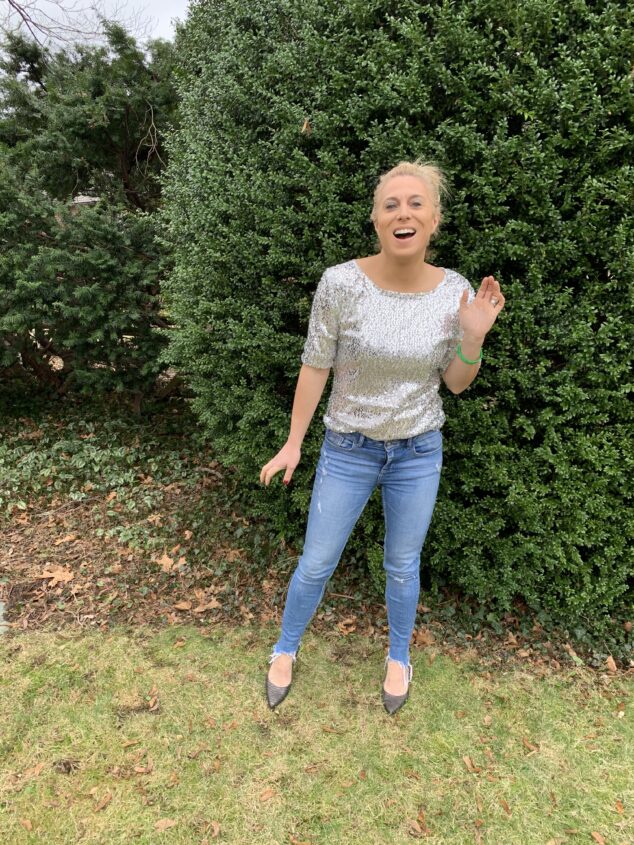 Apples – Symbolize: Circle of Life, Seeds of Fertility
Fish – Symbolize: Forward Movement Abundance
Cabbage – Symbolize: Wealth – Looks like folded Money
Pork – Symbolize: Progress. Prosperity. Wealth.
Black-Eye Peas – Symbolize: Great Luck, Blessings
Kale – Collard Greens – Symbolize: Great Wealth, More Green!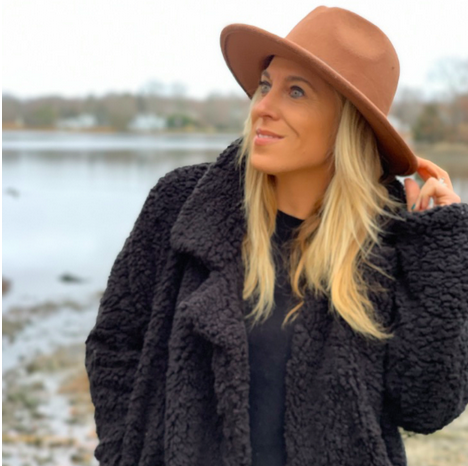 Unbroken Noodles (don't chew as you eat the spaghetti) – Symbolize: Long Life. The idea is to eat a noodle without breaking it (for younger kids, I split the noodles in half prior to boiling to make it easier to eat). Kids love the challenge of eating a noodle one little chew at a time. And if the noodle breaks, make sure there are plenty on hand for another try!
Lentils – Symbolize: Great Wealth
Rice – Symbolize: Wealth and Abundance
12 Grapes – Symbolize: One for each Month, 12 Months of Luck – The legend is that grapes are round, plump and full — in other words, bountiful with good luck! I leave grapes on the vine for our adult guests, but pluck off the smallest grapes for our *children guests and place them in a separate bowl. (*please supervise!)
New Year's Day Traditions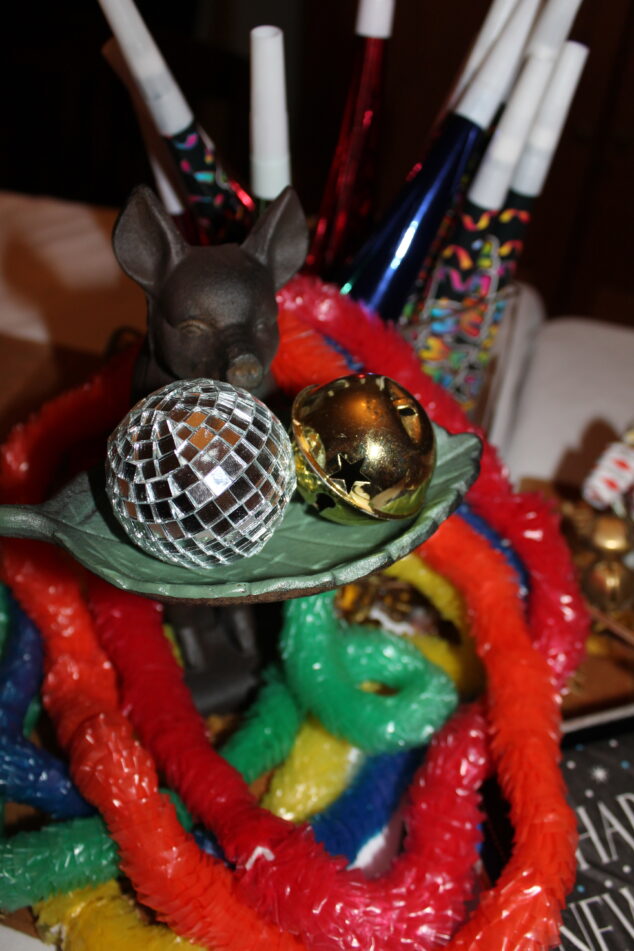 Many of us have heard of a variety of fun things to do on New Year's Day! It's about all of these experiences bringing on fun tradition for all to enjoy for the New Year! The cool thing is that there's something ABOUT these "fun things to do" on the tradition front!
Kissing on New Year's at Midnight – We've all heard about this one for years! But what is the lore behind it? Why is it so important to kiss someone at midnight? According to Refinery29, "Although its original meaning remains vague, the New Year's kiss is reportedly supposed to represent an affectionate bond between two people who hope to stay in touch in the coming year. By that logic, you should only worry about getting smooched at midnight if you're with someone you deeply care for."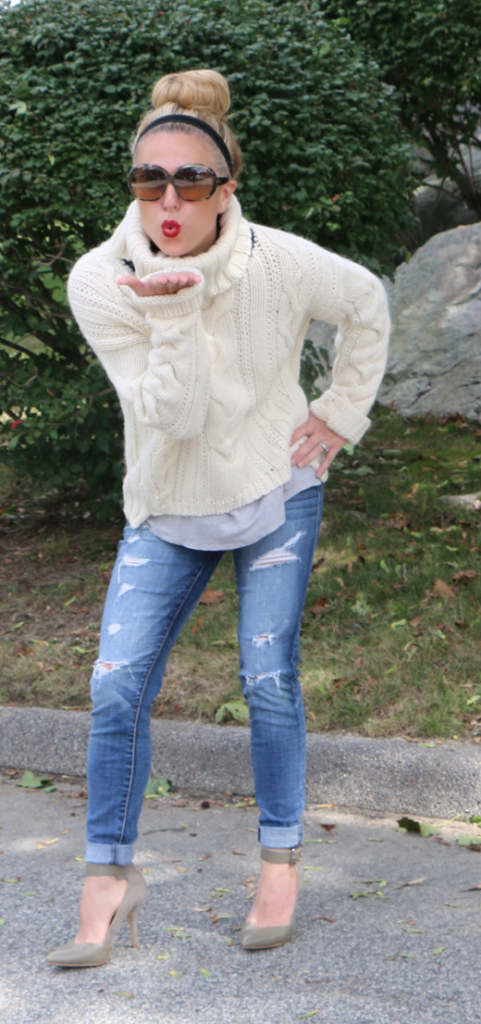 Wearing White and Jumping 7 Waves – According to The Daily Meal, "To keep away negative spirits, many people wear white on New Year's Eve in Brazil. The traditions don't end there, though — jumping over seven waves while making seven wishes for the new year is custom, and for people who don't live near the beach, jumping three times on the right foot is an acceptable replacement."
Jumping Off a Chair – You can't get mad at anyone for doing this! According to Good Housekeeping, "According to Travel and Leisure, "in Denmark, people stand on their chairs and "leap" into January at midnight to bring good luck and banish bad spirits. Couldn't hurt!"
Keep Windows Open – It's cold in Rhode Island, but that doesn't seem to matter! According to Good Housekeeping, "How else are you supposed to let the old year out, and the new year in? In the Philippines, if you crack a window or door on New Year's Eve, it's believed that negative energy will leave and good energy will enter."
Hang that Onion Out Front – I've heard about this one for years, but never done it! Maybe this is the year to change all of that! In Greece they hang in onion on the front door of one's home on New Year's Day to symbol birth and regrowth. This is an easy one to do!
Wear Colored Underwear – I love this one!! According to Good Housekeeping, "Certain countries, especially in Latin America, believe that the color of your underwear can bring good things to you in the next 12 months. Yellow and green underwear offer wealth, red is for love, and white undies bring peace."
Scatter Coins – This is a fun one for anyone to do! According to USNews.com, "To bring more prosperity in the new year, Filipinos also scatter coins in every room when the clock ticks midnight. Another good luck tip from the country: Keeping the lights on and having 12 round fruits on the the dinner table."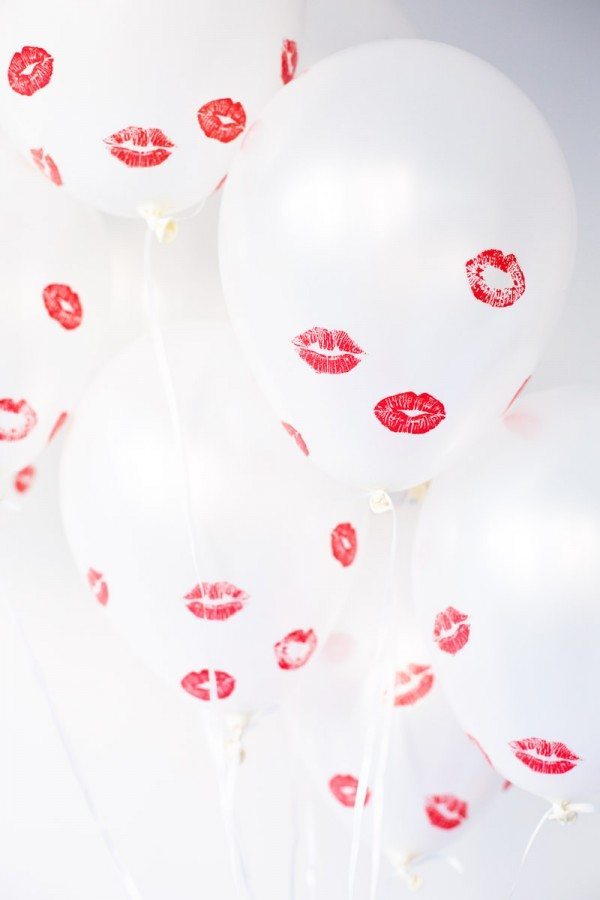 Hopefully you'll be able to find 1 or all of these traditions fun for you and your family and friends! I believe in the power of good luck and traditions!
I feel that everyone has the ability to make the life they want possible! Sometimes all we need is a little luck and some positivity! Believe in the power of the universe!
Hoping that these New Year Good Luck Traditions are a way for you to have some extra fun on New Year's Day! May 2020 bring you all the love and luck you desire!