Disclosure: This is a sponsored post with Kay Jewelers. All opinions are 100% my own.
I've always believed in true love and in happily-ever-afters. I've just always been that girl who loves romance books and movies, and asking everyone I know how they met their soulmate. Stories about love have always filled my heart and it shouldn't come as a total surprise to learn that when I met my husband on October 28, 1998, I knew in that very moment that he was the man I would marry.
Kay Jewelers has given me the gift to stop and look at my own love story. Sometimes when it's your own story, you don't take the moment or the opportunity to pause and think about it. It's your story, you just live it day after day. But, your personal love story, it's the history of who you are and it can have an impact on generations to come.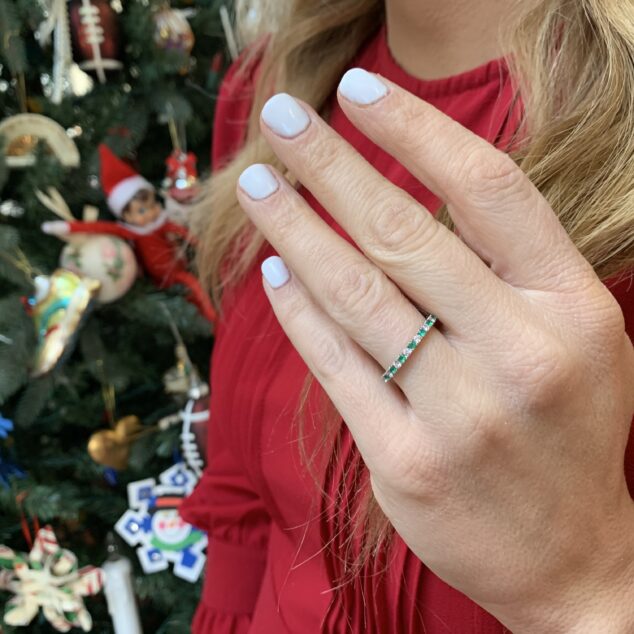 Let me quickly start from the beginning… meeting Matt on that fateful day has always been one of the most beautiful days of my life. I felt something that day and I knew that feeling was a meaningful one. Many people don't meet their soulmates at a young age, so I thought of it as lucky. I'll never forget when we told people we were engaged, they thought we should wait a few years. Granted… we were on the young side (I was 23, my husband 26), but we were very much in love and very excited to start our lives together. We had the romantic notion that when you fall in love at a young age, you get to have a long life in love, too! It used to always make me smile when we would tell people that because they couldn't disagree.
Looking back over the last 21 years of being together, we've come a long way. We were married on June 30, 2001 in front of 200 of our family and friends. We've lived in New York City and Rhode Island. We've had 5 kids along the way. We've started businesses. We've traveled. We've dreamt big together. We've been through family births and deaths. We've been there for each other through all the good times and some of the tough times. We've been there with each other through sickness and in health. At the end of the day, we've just always been there for each other.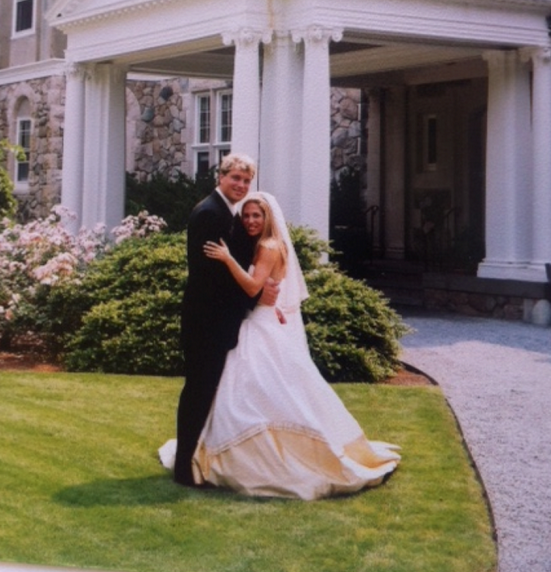 As we've gotten older, it's been fun having our children see our love journey. I've always wanted our kids to believe that true love exists. Our kids always giggle when we hold hands in the car or say "I love you" 100 times a day, but it's part of our love story. The one thing we've realized as we've gotten older, too is that it gets tough trying to find some one-on-one time with each other. As you can imagine – with 5 kids and full jobs – we're here, there and everywhere!
What do I mean by this?
Our love has been and always will be there, but it's tough to just concentrate on us with everything else going on. I often joke with my husband that even at dinner it's tough to get a word in with 5 little voices all talking a mile a minute! It's our life and it's our big, beautiful, loud, busy family of kids that takes precedent.
Kay Jewelers has a long history of helping couples celebrate love, even ones married for almost 20 years. They give couples a physical reminder of love and why it's something that everyone wishes and hopes and prays for in life. This holiday, they gifted me with the most stunning and spectacular Neil Lane Bridal Emerald Anniversary Band. I'm telling you – it's EXQUISITE! The second I placed it on my finger, I was in love with it. I actually started crying because the impact of it really hit me. This band has sparkling round diamonds alternating with natural emeralds for a contemporary pattern. The milgrain detail lines the inner edge of the 14K white gold band for the finishing touch. The diamonds total 1/5 carat in weight and it's under $1,000!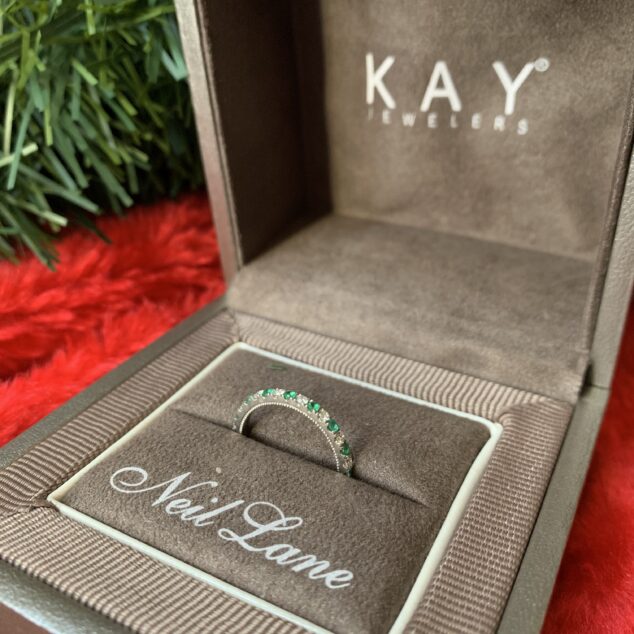 This extraordinary Neil Lane Bridal Anniversary Band from Kay Jewelers symbolizes so much to me. It symbolizes love. It symbolizes family. It symbolizes dreams fulfilled. It symbolizes dreams to come. It symbolizes happily-ever-afters. It symbolizes what's to come and what has been. It's the past, present and future of our love story. I've always looked down at my engagement and wedding bands as inspiration in life. I love knowing that this gorgeous band will be added to my stack of love and inspiration.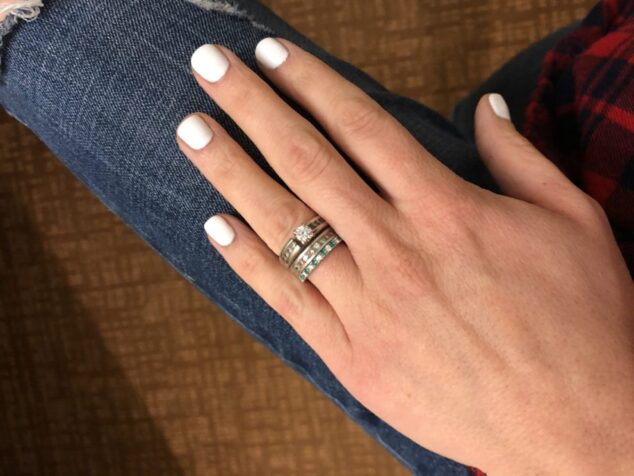 December is the most popular time for engagements and I have been seeing so many proposals on social media lately. Kay Jewelers is your place to go when you're starting your love story or keeping up with it. With so many new styles and trends to browse this time of year, this is a great time to consider upgrading your wedding band or purchasing a new band to add to your stack. If you're considering an upgrade (without the guilt!), from now through December 24, you can get up to 50% off store-wide at Kay!!
This beautiful ring is a renewal. It's a promise to stop and appreciate the love, the marriage, the happily ever after that we've built. The one thing I've realized in life is that you need to always put your love first, even with a full life.
Find a band to symbolize all that is to come for your love story this holiday. When you shop at Kay, you can expect exceptional quality, great value and a vast assortment of designer rings, such as the exclusive collection with Neil Lane, jeweler to the stars! You will fall in love with it all!
Here's to happily-ever-afters! For more information, visit Kay.com or a store near you to connect with the friendly and knowledgeable jewelry consultants.