My house lives for football season. As you can imagine with 4 sons, football is a pretty big deal in our house. The best part about the football love in the McClelland house is that we're divided, so it makes it a little more fun and a little more interesting! It's everyone (otherwise known as Steelers fans) against me (the lone Patriots fan). Even though both of our teams are out of it for the Big Game, it's still a fun time to celebrate football and have a good time watching a sport we all love!
Prepping for the Big Game with BJ's Wholesale Club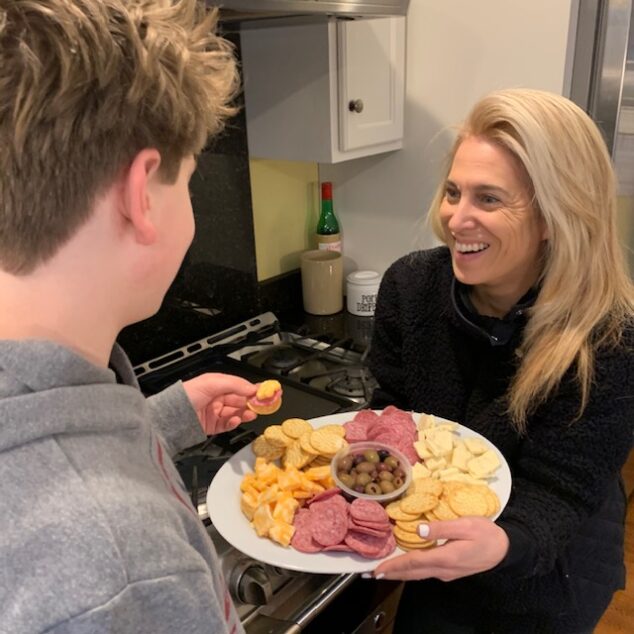 For years we would go to other people's houses to watch the Big Game! It was always so much fun to head out and celebrate with friends. As the boys got older and really committed to watching the game, they stopped wanting to go out. Everyone wanted to stay in and just watch and celebrate together at home. With 7 people in our family, it's "still" like we're hosting a party, but the best part is that it's just US!
This year we've decided to invite some friends over to our house to celebrate and watch the Big Game! I'm really excited because I love hosting and I know this will be a fun time for everyone! But here's always the BIG question for the BIG game… what are we going to serve?
I need to make sure we have enough food.
I need to make sure the food is delicious.
I need to make sure I'm making it as easy as can be.
I need to make sure I'm not spending a fortune.
BJ's Wholesale Club makes sure all the things I need (above!) come to fruition! They have everything you need to host a perfect Game Day party! I'm always amazed as to how easy they really do make it for you. Whenever we're hosting anything we turn to BJ's, so I hope this post helps you when you're about to host your next gathering.
How does BJ's make it so easy? Simple.
They prep everything for you! What do I mean by that? I'm going to share with you my favorite, go-to bites when it comes to prepping for the Big Game!
#1 – Veggie Platters. BJ's has veggie platters already cut, diced and sliced for you! Everything is laid out beautifully on a plastic platter with dipping sauce. If you want to (which I usually do), you can take it out of the plastic and prep on a serving platter. I love that they've cut down the work for you where all you need to do is buy and GO! They also have fruit platters, too!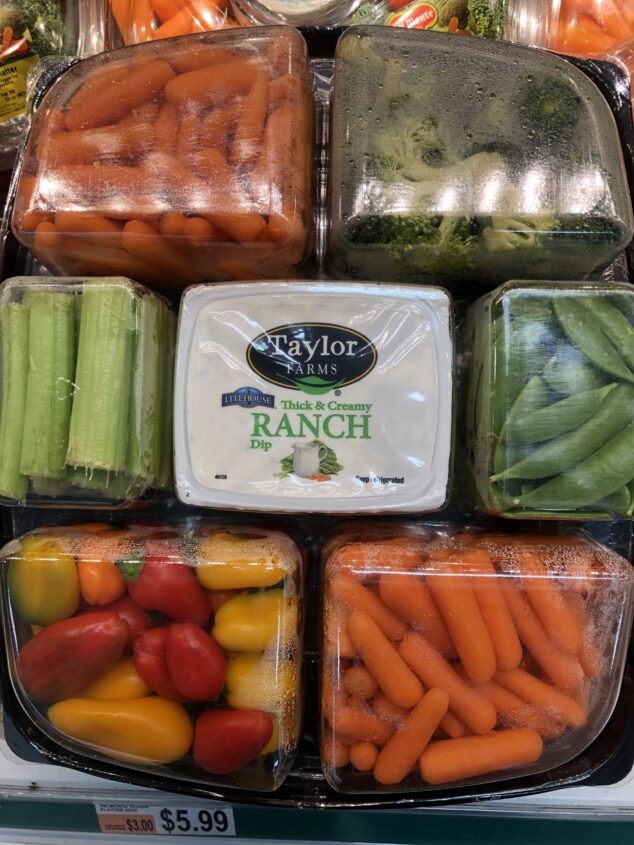 #2 – Shrimp Platters. We're gigantic shrimp lovers and we love to have them at any gathering we have (year-round). BJ's has delicious shrimp that's already beautifully plated. The shrimp are big and juicy and perfect to have out for parties!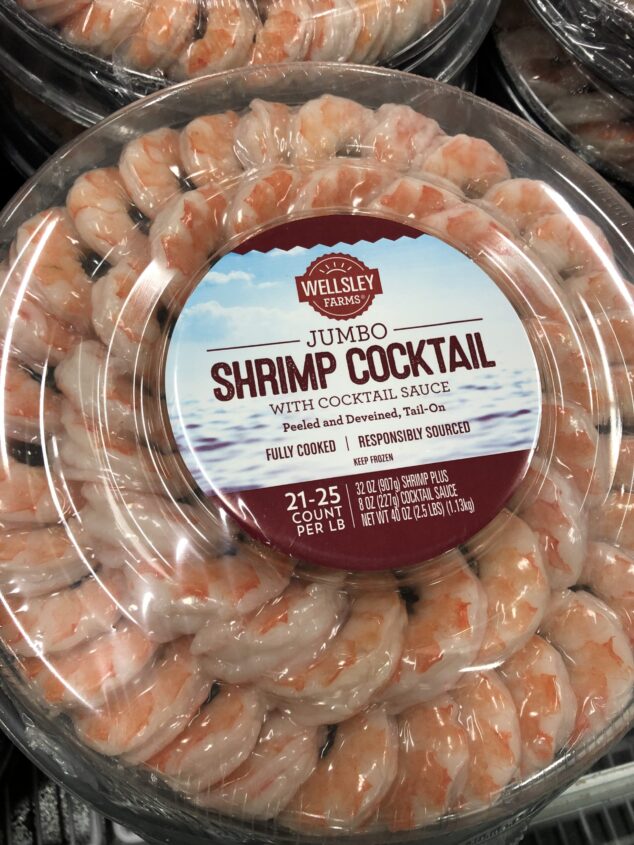 #3 – Party Trays. This is what we usually buy whenever we have ANY gathering, but specifically for the Big Game…this is a Big Deal! This Party Tray has meats and cheese already cut and diced for you! Just like the veggie tray, you can keep the way it is or just keep it together like this… it's the perfect party essential!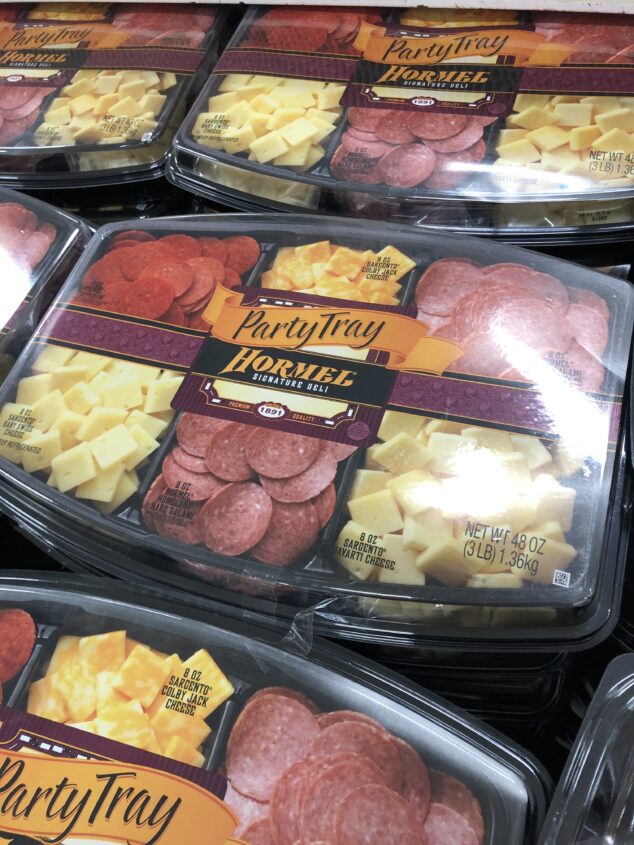 #4 – Artisan Wraps. My husband found these at BJ's and fell in culinary love with them! Fresh mozzarella with meats wrapped around it. It's perfection! If you're looking for a party snack that's a little different, this is it! Again – already done for you!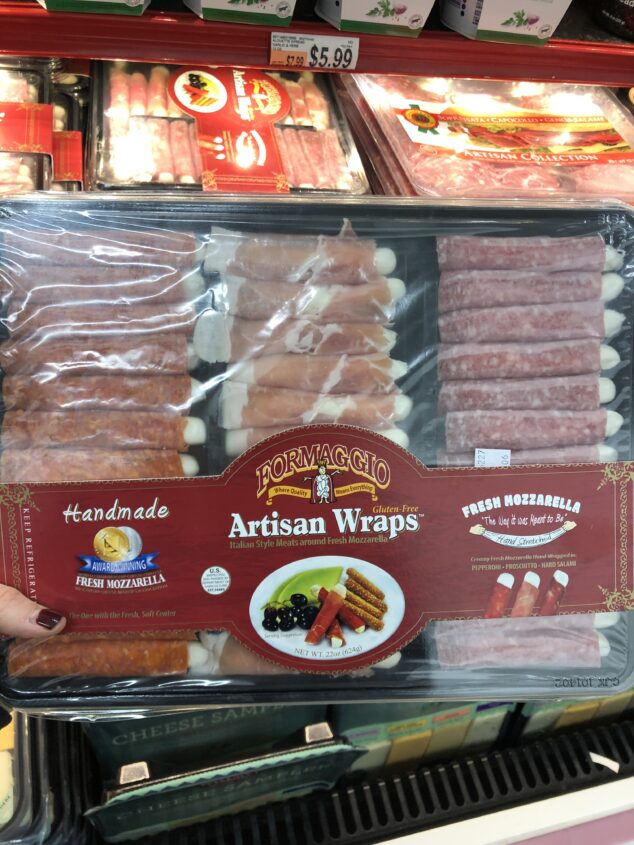 #5 – Wellsley Farms Cheese Sampler. BJ's exclusive brand, Wellsley Farms, offers this easy Cheese Sampler. Rather than buying blocks of cheese and slicing them yourself at home, just buy this package. It's already done for you and the sampling is perfection! There's something for every taste bud here!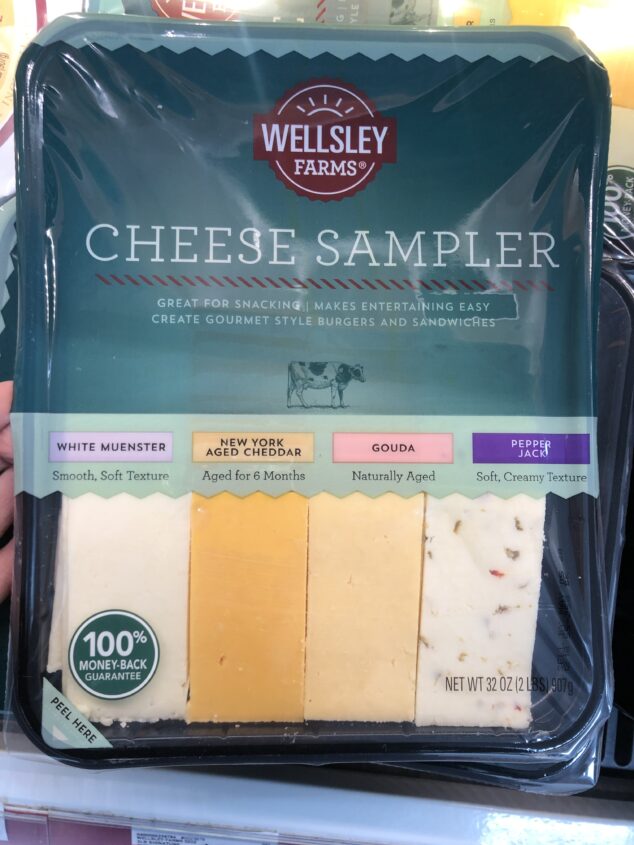 #6 – Wellsley Farms Beef Meatballs. You can't beat Fresh Made Meals at BJ's! They offer Wellsley Farms meals that are already prepped and cooked and ready for you to bring home. We bought these meatballs last week and they were INCREDIBLE! Just like my Grandma's, which I'll never tell! This is such a great perk for members while prepping for Game Day!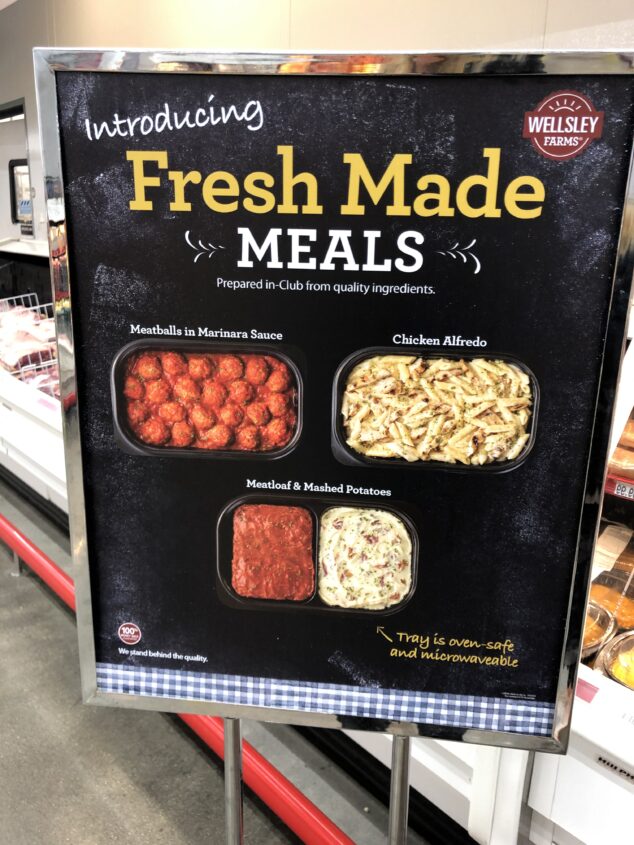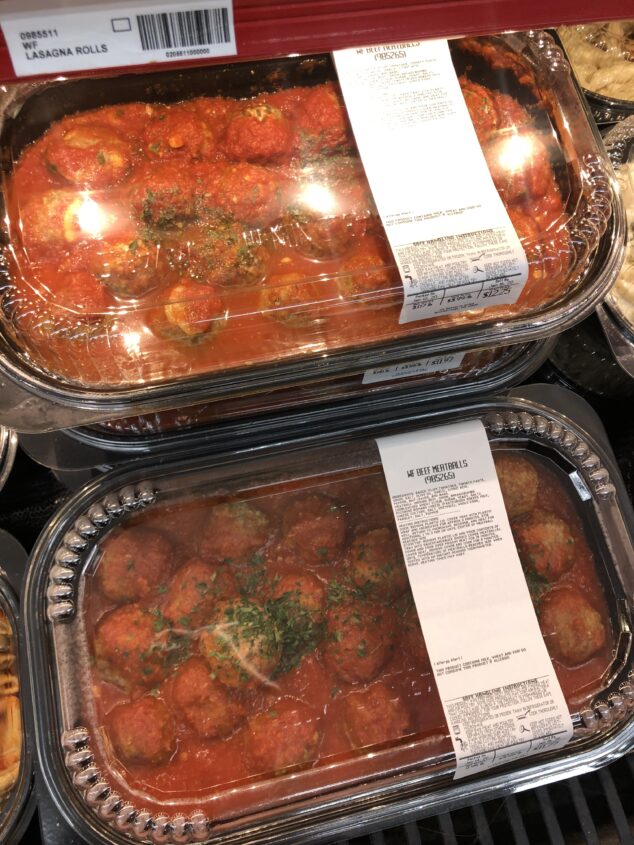 #7 – Wellsley Farms Steak and Cheese Calzone. Another amazing Fresh Made Meal is their calzones. These are so wonderful to have for the Big Game because all you need to do is heat up and serve. They are delicious and look homemade! You could fake anyone out on this one! 😉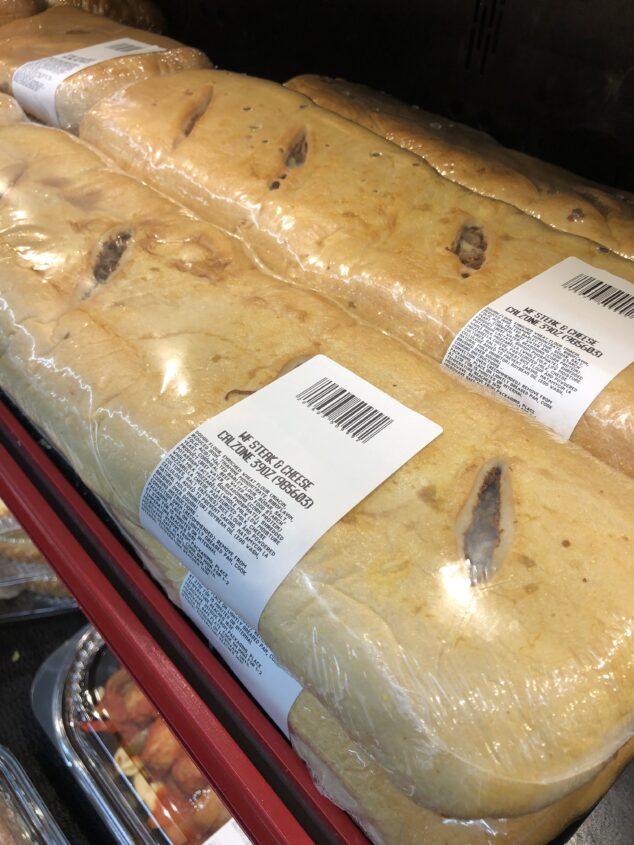 #8 – Perdue Rotisserie Chicken. These chickens are already cooked for you right at BJ's! You can smell them as soon as you walk down towards the food section. I love having these on hand for gatherings because you can slice them up for quick bites or for sandwiches! The meat is so delish!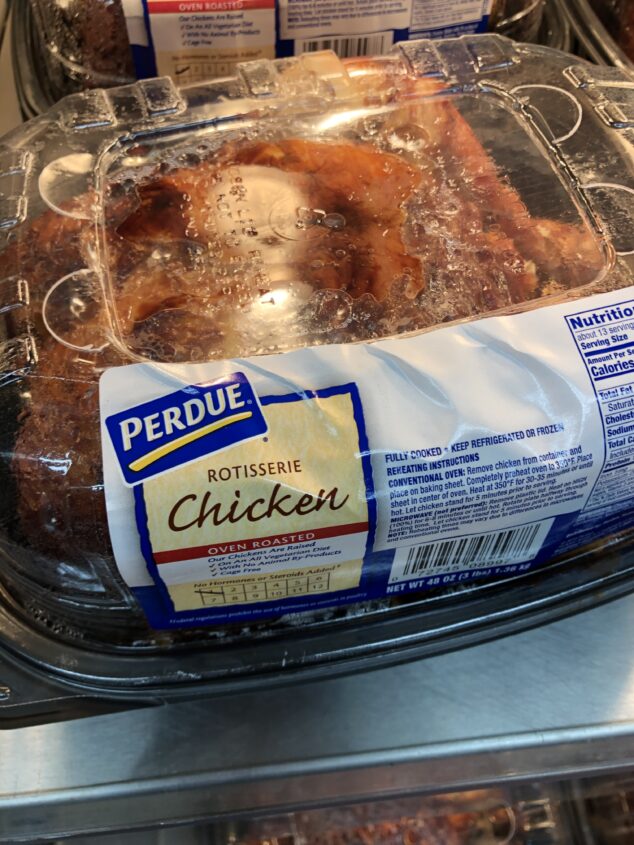 #9 – Baby Back Pork Ribs. This is what I love to see… these are ribs fully cooked, all you need to do is heat them up! I feel like ANY Big Game gathering needs some ribs and BJ's offers these already done for you! One of the biggest things for me is actually prepping Game Day food – I love that they've taken this work for me and done it!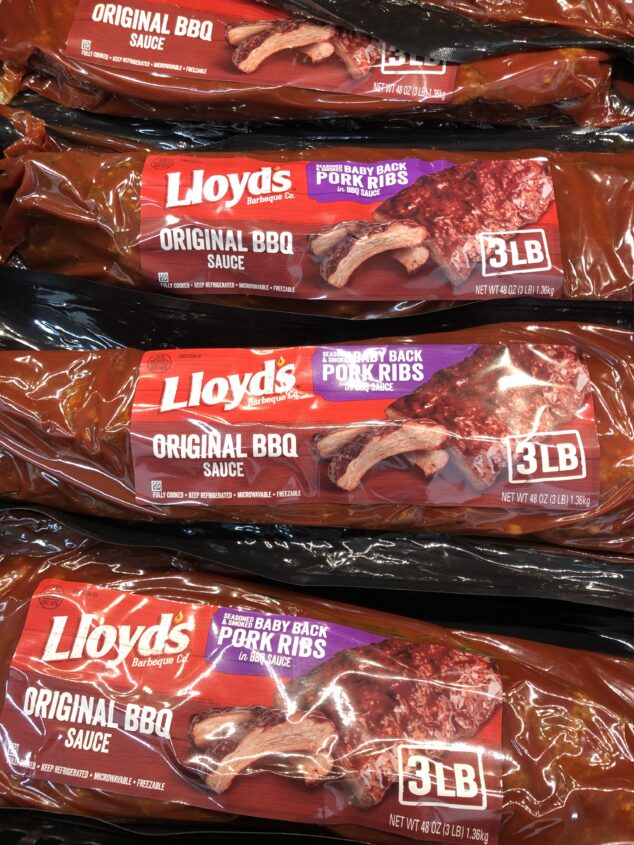 #10 – Wellsley Farms Frozen Appetizers. We actually buy the frozen apps all the time for quick and easy snacks for the kids, but these are PERFECT for Game Day! You have just about anything you need or could think about for your gathering – mozzarella sticks, mini quiches, spinach dip, wings, mini pizza bagels! They've got it all and you will love being able to just heat up and serve!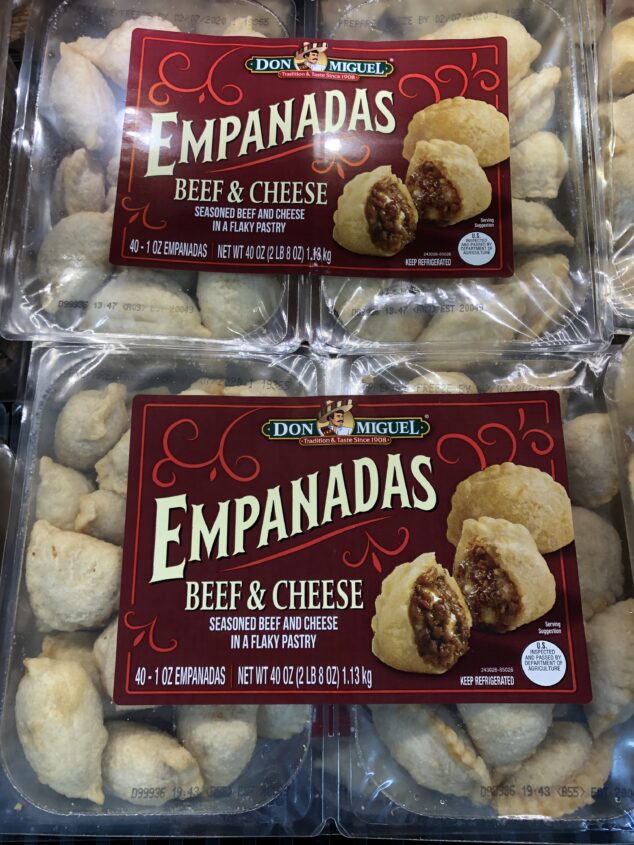 I hope this helps you as you're prepping your Big Game plans! I'm a big believer in making it as easy as can be for yourself and BJ's definitely makes that happen!!
As always, BJ's has it all for you when it comes to the Big Game! Not to mention, you're getting incredible value and convenience shopping here, too. You will quickly and immediately see these 2 pieces – the value and the convenience of BJ's with their Everyday ClubVenience. They have the best convenient shopping options like same-day delivery, buy online and pick up in-club, digital coupons as well as two-day shipping on essentials with BJ's STOCKED.
Head on over and become a member today!! If you're already one, head on in and get yourself ready for 2020!
Disclosure: I work as an Ambassador with BJ's Wholesale Club. All opinions are 100% my own.