When looking for beauty products that actually get the job done, there are a few I personally love. tarte Shape Tape Concealer is one of those products that I cannot live without. Let me repeat. Cannot. Live. Without. Sharing my personal review of tarte Shape Tape and why you need it now in your beauty box.
tarte Shape Tape Concealer
I discovered tarte Shape Tape Concealer this summer thanks to my dear friend Steph. We were at the beach all day in Block Island and afterwards decided to grab some dinner at a local pub. We all looked tired and exhausted from a day at the beach!
My friend Steph whipped out this little wand and started dotting under her eyes and rubbing in the makeup at the table! I was crying laughing, but when she was done – she looked like a NEW PERSON!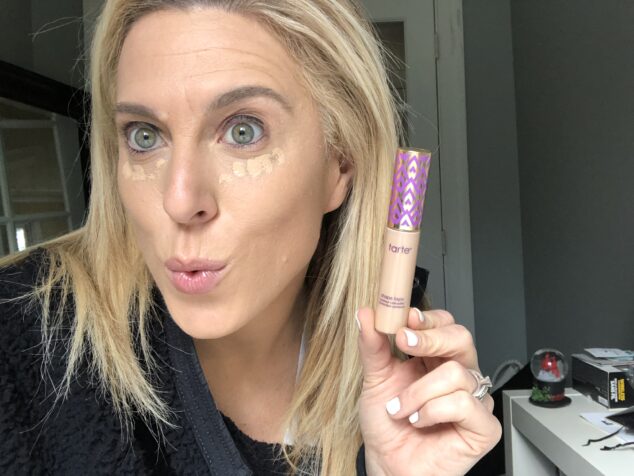 I needed to know in that second what magic wand she had just (literally) whipped out and she showed me her tarte Shape Tape Concealer. I'm telling you right now, her eyes looked brighter and wider.
She looked like a different person in seconds. I'm telling you, she looked like a different person and I couldn't believe it. I needed this magic beauty formula ASAP!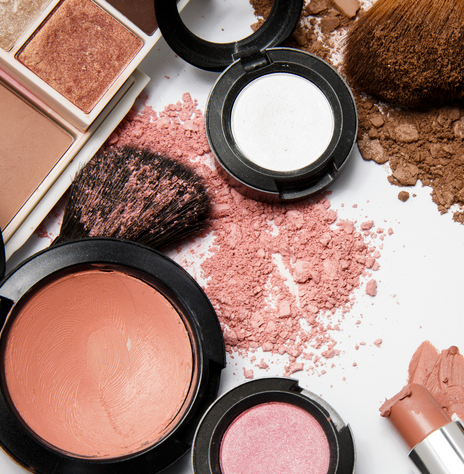 I bought it at the table while we were sitting there. Literally. I bought myself the shade I thought I would be "light medium." I couldn't wait for it to arrive! I've never been one to try anything other than my normal go to makeup, but when I saw the magic of this – I couldn't ignore it. I knew that this was what I needed in my beauty routine.
I created a tutorial on how to use tarte Shape Tape Concealer. I'm telling you, it's easy to use and very useful when it comes to trying to create a bright eye. As a mom of 5 – I'm going to be honest with you – I need as much help as I can get when it comes to makeup and beauty.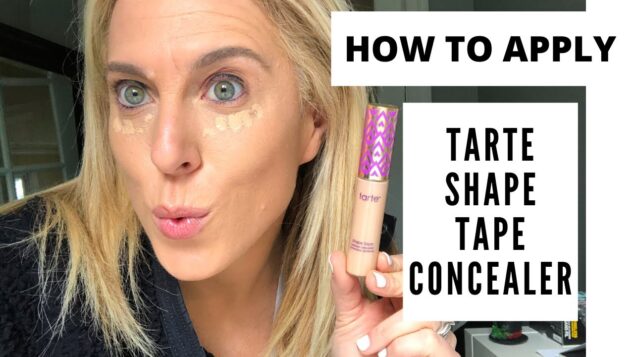 I feel like I always look tired and exhausted. I love knowing that there's an easy way to change up your look in seconds!
I wanted to do this tarte Shape Tape Concealer Review as a way to show exactly how easy it is to use, especially for women who don't know much about makeup. I'm not at all an expert in makeup, I just love it! I feel like more videos like this need to be made.
Every time I go on YouTube I see girls creating magic on their faces, but that's not realistic for an everyday look. I want more easy, doable and practical videos!
Here's more information about tarte Shape Tape Concealer, directly from tarte:
Meet Tarte's iconic, "can't live without" Shape Tape Concealer & discover why one is sold every 12 seconds*! This vegan, full-coverage formula infused with tape technology instantly helps brighten, smooth & give the skin a firmer, more lifted look.
Oh & by the way, Tarte is America's #1 concealer brand**. They're kind of a big deal.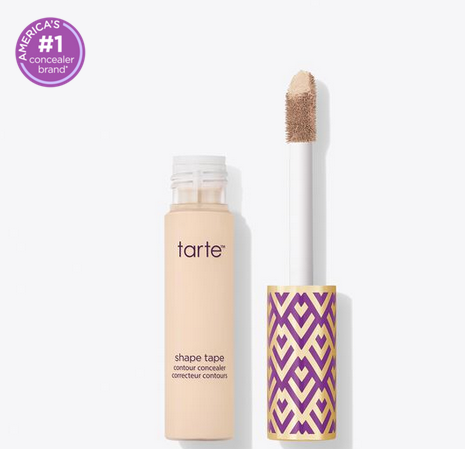 What It Does:
43% of each tube is infused with tape technology which is like a veil of silk to help smooth & blur appearance of fine lines & wrinkles
Nourishes delicate undereye area with mango seed & shea butters while licorice root brightens
Easy-to-blend formula won't flake or crease throughout the day
Ways to wear:
With Shape Tape Glow Wand for an instant eye lift
Mix with Shape Tape Moisturizer for lighter coverage & extra hydration
Apply to eyelids as a primer for eyeshadow
To cover, smooth & blur imperfections, fine lines & dark circles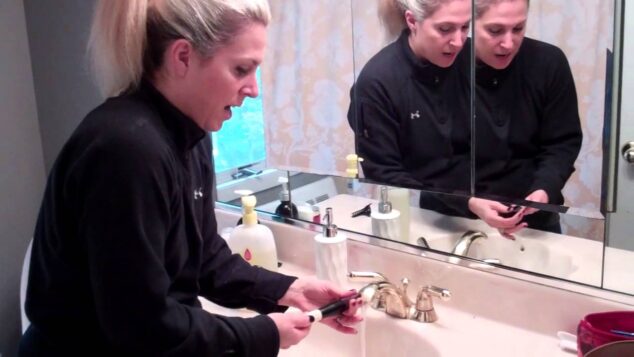 Why Tarte loves it? It makes skin look totally flawless, never fake. Pair with Shape Tape Glow Wand for an instant eye lift!
Skinvigorating Ingredients:
Shea Butter: a natural skin emollient that helps retain skin elasticity
Mango Seed Butter: vitamin-rich butter helps moisturize, condition and protect against free radical damage
Licorice Root Extract: brightens the appearance of dark circles & color corrects
*Based on worldwide YTD sales as of 8/19/2018
**Source: The NPD Group, Inc./U.S. Prestige Beauty Total Measured Market, Makeup Sales. Jan 2018 – Dec 2018
Hopefully this tutorial helps! I am going to be sharing more and more beauty content on the blog this year, too! I love sharing mom beauty tips and this tarte Shape Tape Concealer is a mom must have!
It's a great item to have in your handbag, too! If you're feeling like you need a little pick me up, grab this one and GO! I think it's super easy for women and I love that there's so many different shades for you to choose from on the makeup front, too.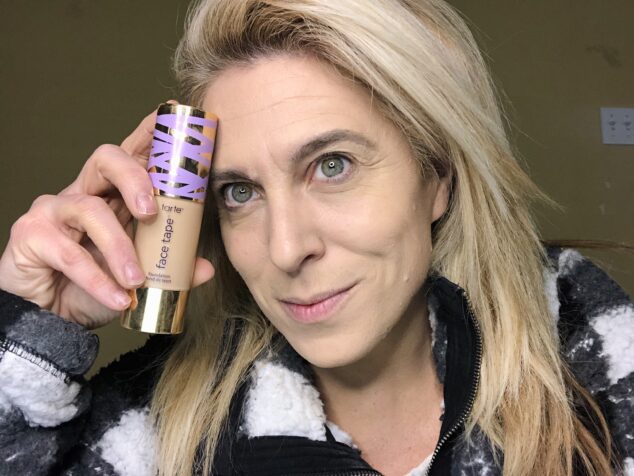 You can buy your tarte Shape Tape Concealer here!
Please don't forget to join my Daily Dose of Style FACEBOOK GROUP! This has turned into my favorite spot online and I love sharing there every single day! It's been an outlet for me to be open and honest about my fashion loves!
It's a great place to learn new things, so I hope you come on over! I'm also going to be starting a kid fashion one soon, too!
Loving this Fashion Over 40 – Daily Does of Style Facebook Group (that I would LOVE for you to join) and I share trends and styles every single day in there, along with the best sales online for fashion.
I fully believe that you can and should be able to look your best without breaking the bank. You want to feel confident and beautiful and you CAN! I hope my info helps! We have a ton of fashion fun in there! And you don't need to be 40 years old!!!!!!!

HEAD ON OVER AND JOIN US HERE!!! I also share beauty tips there, too.
Make sure you share with me if there's something you love and I missed it on the blog! See my last post on White Ladies Jacket – 8 Casual Finds! I share something on the fashion and beauty front every single day and I love it.
(Please note that there are some Affiliate links above.)