The cabi Spring 2020 collection is available and it is absolutely (positively) beautiful. I've been a cabi girl for years and still get excited when they launch their new collections! As a woman who loves fashion and knows the power it brings to women in terms of feeling confident and beautiful, I love the cabi transforms a woman to be her best self.
cabi Spring 2020 – Siren Dress
I first heard about cabi more than 5 years ago. I feel in love with the clothing and the story behind cabi because it's run by a group of women (girl power!). I became hooked from the very beginning! With each new collection (this cabi spring collection included) I'm always dazzled and impressed by the styles. They just consistently bring it every single time! How do they do it? I'm like fashion magic to me!
What I love about this company is that Cabi brings positivity to women through helping the way they dress and feel every day. It's that simple. People always ask me what it is that I love about cabi. It's pretty easy for me to answer this question because it's been the same answer for the last 6+ years…
1. First off – their clothing is EXCEPTIONAL! It's stylish. It's incredible quality. And (the best) it's always on-trend.
2. The business opportunity of being a stylist and having your own cabi team is just incredible for women. This is a huge piece of cabi that I just personally love. I'm an entrepreneur myself, so I love any company that wants to help women build a business. I also have always been impressed by the consistent support each cabi stylist gives each other.
3. Last for me is the fact that they have their Heart of cabi Foundation. The mission of this Foundation is to encourage and empower women in need. I think it's amazing that they are extremely passionate about serving and investing in women across the globe. This makes my heart full.
OK, cabi Spring 2020!! Spring has arrived with saturated hues, vibrant prints, and the dreamiest denim—it's our brightest, boldest, and most iconic Collection yet. It is dreamy and beautiful and gorgeous!
"Someday, you'll show up effortlessly put together, radiating the positive energy living inside you. Here's our tip: replace "someday" with "today." Today, you can start with radiant yellows as intoxicating as rays of sunshine and dreamy denim— high rises, cleaned-up, super vintage—the foundation of every modern woman's wardrobe.
Welcome twists on '60s and '70s style—wrap skirts, trouser jeans with fuller legs, and chic, bohemian jackets. Today, try a sophisticated take on Americana and embrace a hue that's absolutely overwhelmed the runways (pink!). We're excited to share our Spring 2020 Campaign with you, a joyful celebration of all the best things in life we're saying "yes" to…today." – Kat Woodside (Chief Design Officer)
I'm thrilled to share with you one of my fave pieces from the cabi Spring 2020 collection! The cabi Siren Dress is the perfect dress for the spring season. I'm telling you right now, there's not that many clothing items I try on that I just genuinely fall in love with immediately. This cabi Siren Dress is one I put on and (honestly) didn't want to take off!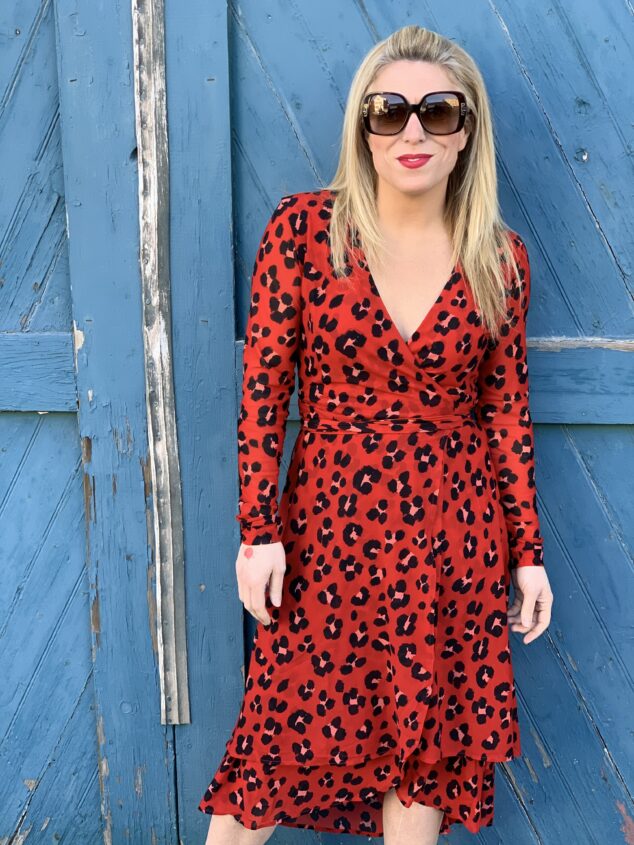 I've always stayed away from wrap dresses because I wasn't sure if I had the kind of body to wear one. I don't know why I had this mental block when it came to wearing wrap dresses, but now? I want them ALL! As you can tell, this is a dress I will wear again and again and again. I just love it so much!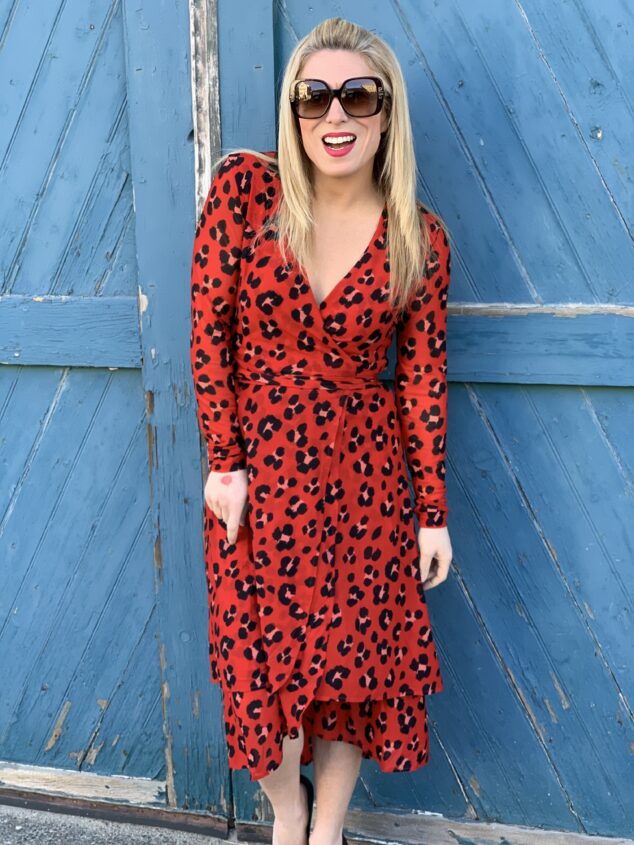 Let me share with you about this amazing dress from the cabi Spring 2020 collection! The enticing Siren Wrap Dress has a lot to offer. With a true wrap design that ties at the waist, you have the option to wear it all wrapped up or open as a lightweight topper. When tied, it has a fitted bodice with an A-line skirt that hits below the knees.
Savage Skin
High-low hem, double-layered fabric, slim sleeves with a band finish
Nylon/spandex blend
Available in sizes XS-XXL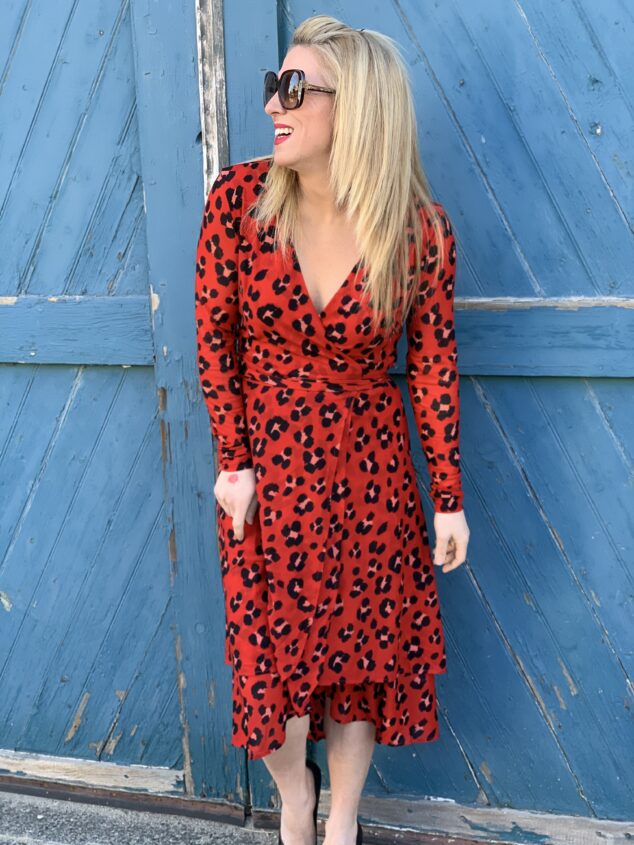 If you're wondering about the cleaning instructions of this 2020 Siren Dress, I'm happy to share it because I know this is a question I always get once I share about an item!! The care instructions are super easy! I love that with the cabi Spring 2020 collection, they make it super easy! This is what you need to know about this dress, turn garment inside out and place in a mesh bag. Machine wash separately in cold water on the delicate cycle. Only non-chlorine bleach if needed. Do not twist or wring. Lay flat to dry. Warm iron if needed. Can be dry cleaned.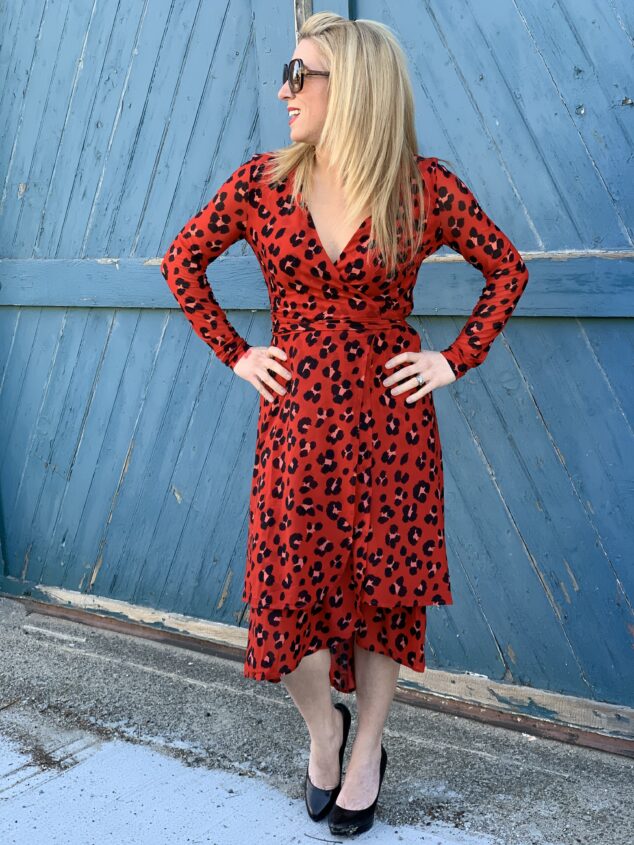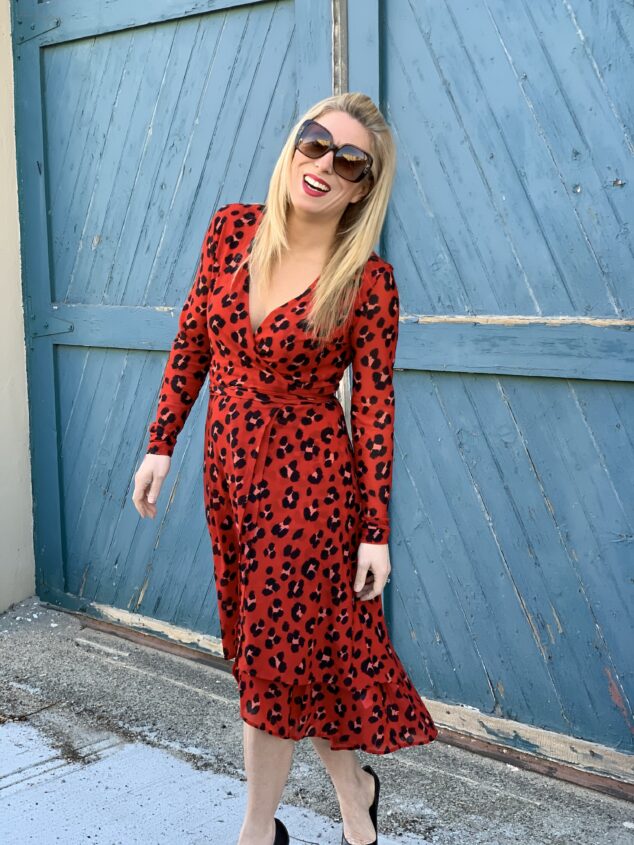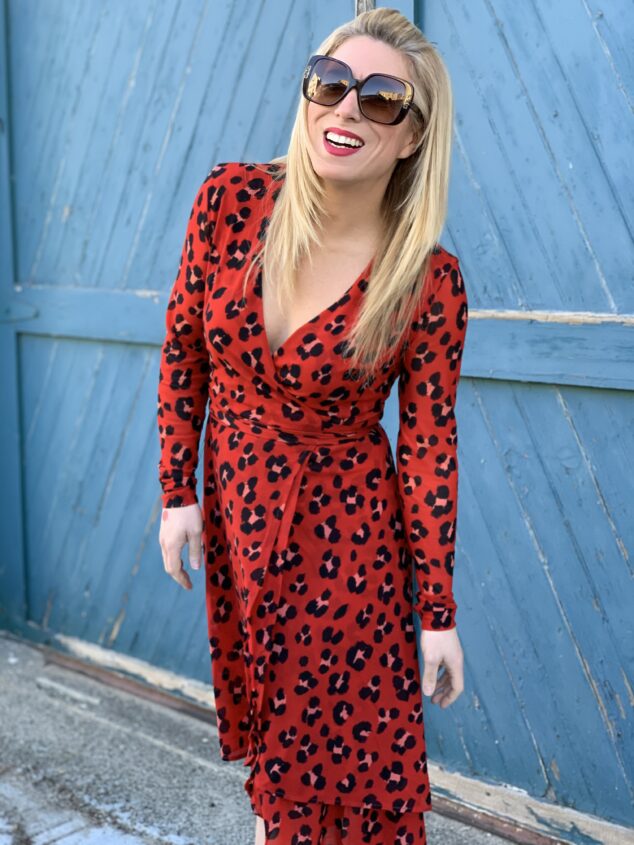 I'm telling you, you're going to want EVERYTHING in the new cabi Spring 2020 COLLECTION!! Thank you to cabi for being such a great brand for women. Thank you for making me feel beautiful. Thank you for making me feel confident. Thank you for making me feel like I can conquer the world.
For all things cabi, make sure you check out the site and find a stylist near you (or find out how to become one!).
Please don't forget to join my Daily Dose of Style FACEBOOK GROUP! This has turned into my favorite spot online and I love sharing there every single day! It's been an outlet for me to be open and honest about my fashion loves! It's a great place to learn new things, so I hope you come on over! I'm also going to be starting a kid fashion one soon, too!
Loving this Fashion Over 40 – Daily Dose of Style Facebook Group (that I would LOVE for you to join) and I share trends and styles every single day in there, along with the best sales online for fashion. I fully believe that you can and should be able to look your best without breaking the bank. You want to feel confident and beautiful and you CAN! I hope my info helps! We have a ton of fashion fun in there! And you don't need to be 40 years old!!!!!!!

HEAD ON OVER AND JOIN US HERE!!! I also share beauty tips there, too. Love your support and let me know what it is you're looking for, too!
Make sure you share with me if there's something you love and I missed it on the blog! See my last post on my Petite Denim Jacket – 5 Ways to Style!
Disclosure: This was a compensated partnership. All opinions are 100% my own.