Looking for activities to do during spring break? Head to a Jump Trampoline Park with your family! I took the kids to Fun City this weekend for some jumping fun! I needed to get them out of the house and moving! Vacation week is too crazy for me to keep them inside without anything to do.
Jump Trampoline Park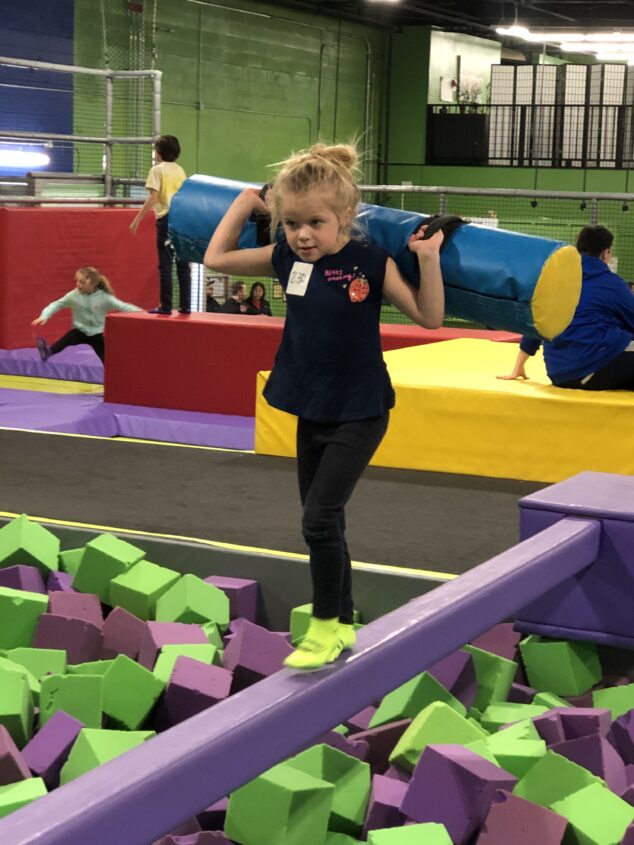 This amazing Jump Trampoline Park is perfect for kids and adults. You can get ready to have a great time jumping at Fun City Trampoline Park that is 30,000 square ft. facility is located in Massachusetts at 1275 Fall River Avenue in Seekonk. They have activities for all ages! You can jam at slam ball, or swim around in the foam pit. You can be sure to test your endurance on the climb wall. There's literally no age limit for fun!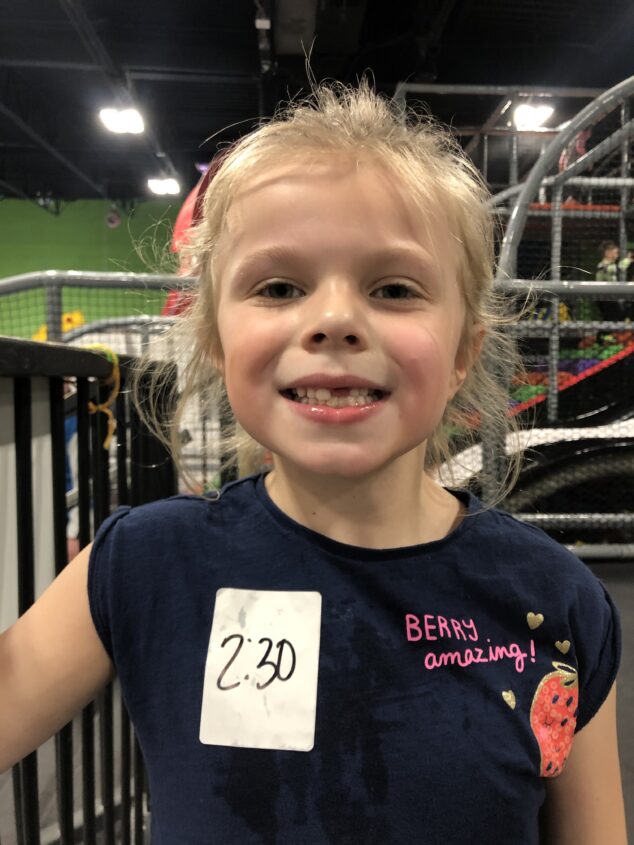 This is what I love about a Jump Trampoline Park for kids (and adults).
1. I love that my kids can run around like crazy for 60 minutes without worrying about being to loud or too crazy.
2. I love that there are workers stationed all over the Jump Trampoline Park making sure everyone is safe.
3. I love that my kids can take part in a bunch of different activities. It's not just about jumping on a trampoline! It's about doing things that are offered all over the place.
4. I love that I can jump, too if I want to! I always thought it was just for kids, but I was wrong! It's for adults, too!
5. I love that on days when I need my kids to run around like crazy, they have a place to do it!
6. I love that there's sanitizer around the entire facility, too. I always get creeped out with germs when I'm there and I love that they are taking measures to combat it.
7. I love that my kids LOVE going there! I love that even at the end of 15 years old, they still get super excited about heading out to JUMP!
8. I love that they offer birthday parties, too! How cool is that for a party?
9. I love that at night they turn the lights off and have a music party for kids! I would suggest this for the older kids!
I've had a birthday party at a Jump Trampoline Park for my son Ben years ago and it was super fun! I loved that all the kids that came knew what to expect coming in! They all love a good jump trampoline park. I feel like it's that thing that all kids love to do, but really when do you have a chance to actually JUMP on a trampoline? This is the perfect opportunity to do this at a party!
If you're local to Fun City in Seekonk, MA – here are the full details for booking a party:
1 Hour Jump pass
40 minute Party Room
Pizza, Ice Cream, Water, Utensils, Plates
Important things to remember when booking a party
All deposits are non-refundable
Parties can be reschedule for free if its reschedule up to 2 days before the party
If rescheduled within the 48 hours of the party a $50 fee will be applied
All guest, jumpers and non jumpers are required to sign a waiver
Additional Jumpers: $18.00
Pizza orders must be placed 24 hours before the party.
Please arrive 20-30 minutes before booked time
Fun City Trampoline Park in Massachusetts allows limited outside food items. These include:
Cake
Cupcakes
Candles
Fruit and veggie platers
Contact us for any allergy concerns or questions about approved items.
Weekday packages starting at $225
Weekend packages starting at $300
Any further questions please contact at event staff (508) 557-0441.
While we were there we saw a bunch of parties going on and my daughter Victoria has been invited to a couple there, too. I love that kids have something to do for the entire time. It's such a great place to host and have kids truly enjoy a FUN time!
If you're wondering about ticket prices at the Jump Trampoline Park for Fun City:
60 Minute Jump
$14.00
90 Minute Jump
$20.00
120 Minute Jump
$25.00
Jump Socks
$2.50
Jumper weight limit 250 pounds
JUMP SOCKS ARE REQUIRED
Toddler Pricing (42″ and under)
60 Minute Jump
$8.00
90 Minute Jump
$11.00
120 Minute Jump
$14.00
I hope you enjoy your time at Fun City with your family and friends! It's just such a great time! I love that there are even massage chairs there for parents, too! I couldn't get over how easy it is for moms and dads and caretakers to just relax while the kids go off and jump! It's such a great perk! You know your kids are safe and you can relax and just enjoy a little downtime on your own!
Please don't forget to join my Daily Dose of Style FACEBOOK GROUP! This has turned into my favorite spot online and I love sharing there every single day! It's been an outlet for me to be open and honest about my fashion loves! It's a great place to learn new things, so I hope you come on over! I'm also going to be starting a kid fashion one soon, too!
Loving this Fashion Over 40 – Daily Dose of Style Facebook Group (that I would LOVE for you to join) and I share trends and styles every single day in there, along with the best sales online for fashion. I fully believe that you can and should be able to look your best without breaking the bank. You want to feel confident and beautiful and you CAN! I hope my info helps! We have a ton of fashion fun in there! And you don't need to be 40 years old!!!!!!!

HEAD ON OVER AND JOIN US HERE!!! I also share beauty tips there, too.
Make sure you share with me if there's something you love and I missed it on the blog! See my last post on Gucci Dupes!  I'm all about sharing the best ways to look your best without breaking the bank! There's no need to spend tons of money when you can find key pieces that are so affordable! Think about these for some of the looks I shared today, too! Thank you so much for heading over here!