As a beauty junkie, I'm all about finding and getting FREE Makeup Samples. It's the easiest way to try new brands of makeup and find new products for yourself. It's one way that I've continuously fallen in love with new beauty and makeup products. I'm excited to share with you how I get and find FREE products!
Free Makeup Samples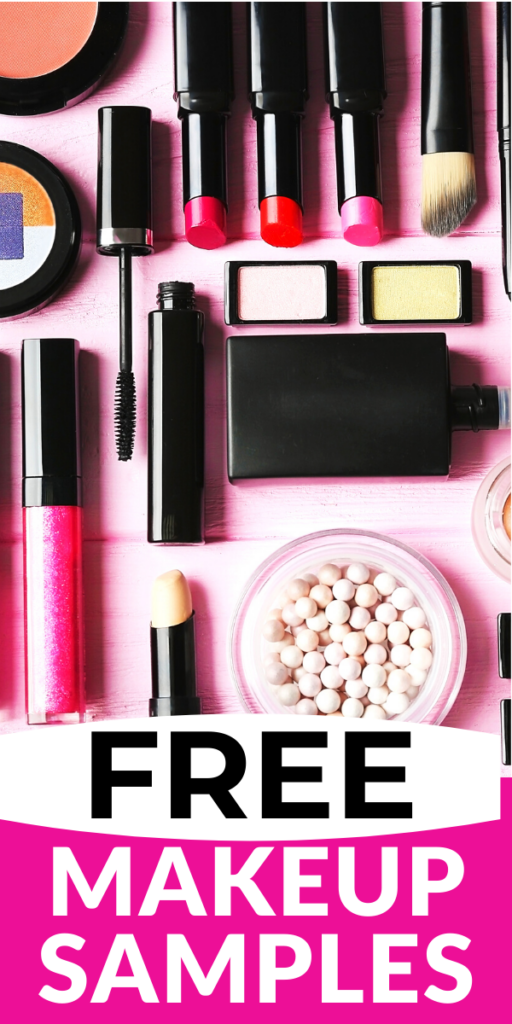 When it comes to makeup, I'm often afraid to invest money into beauty products that I don't know if I'll love. I'm able to head to places like ULTA and Sephora to try different makeup, but many times with the lighting there I'm not able to get a real good idea if a product is going to work or not. I started finding ways to get Free Makeup Products last year and have just continued to utilize ways to try makeup this way because it's the easiest for me.
I'm going to share below some of the stores where you can snag some Free Makeup Samples. Some of these will (or might) surprise you! I love that these retailers below make it easy for you to try makeup and beauty products that you might not have tried before! It's a fun way to get yourself in the know about products you didn't know (or even hear about) before!
SEPHORA Free Makeup Samples:
This might surprise you, but you can get free makeup and beauty products at Sephora almost every single time you visit! You can also snag these free makeup samples online, too! How? You're able to request a free product sample while in the store of something you might want to try. This is something I've done before with foundations and lipsticks. You don't want to go in with the full purchase, but you'd love a free sample to see if it works for you.
Also, you're able to go in store and also online to see what FREE Makeup Samples they're gifting at that specific time. Right now as I write this very post, these are just some of the options that you can request for FREE from Sephora. Now here's the stipulation on this one, you need to purchase an item to get free makeup samples. The good thing is that there are a bunch of different options for women.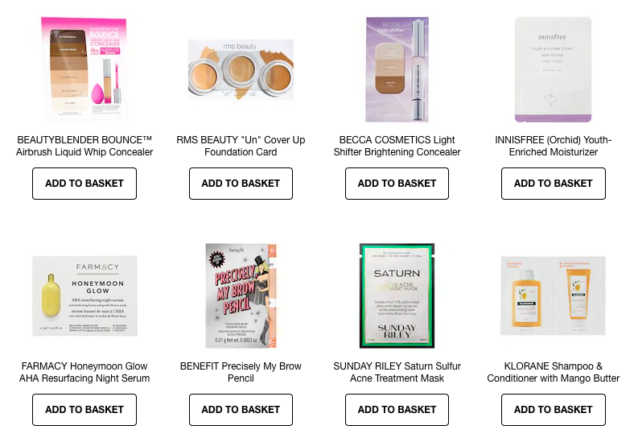 TrySpree.com has free makeup samples for you, too. What is this all about? It's easy! 100% free samples daily, no credit card required, no strings attached, all free! Get tons of stuff by pressing a button. Tryspree has one click free samples. New Everyday. 100% Free. Essentially what you can do is head to TrySpree.com and see what samples they have to offer each day.
You might get lucky with a bunch of free makeup samples one day! Right now today you can get IT Cosmetics Confidence In A Cream sample. It's always fun to see what kinds of beauty and makeup products they have for people.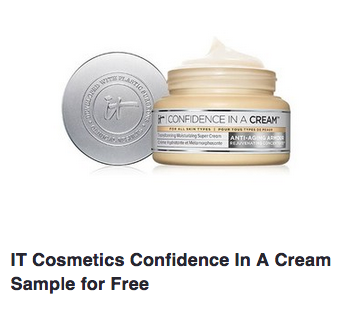 They also have IT Cosmetics Superhero No-Tug Gel Eyeliner for Free, too right now! Talk about a great opportunity to try a product that you maybe wouldn't want to buy in store first! I love being able to see what's over here. It's a very cool site and this was JUST introduced to me recently!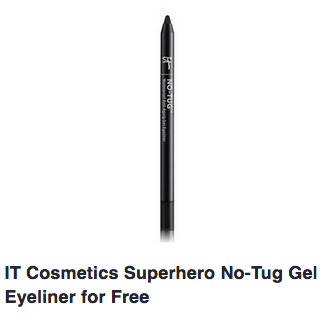 Visit your local Macy's or Nordstrom for some free makeup samples. I'm someone who has constantly throughout the years gone to my local Macy's (my Nordstrom has recently loved) to get free samples. I'm honest up front and express my desire to try some new products and ask if they offer free samples. I've never had anyone say NO to me, but I also don't abuse this "perk" either. I ask for maybe 2 or 3 things (at most) and keep it simple. I also have the beauty attendant at the counter help me out, too.
This is a very simple way for you to try out top brands that you're thinking about trying when you don't want to pay the prices up front to buy the items. It's definitely worth trying and worth asking. Please note, too that you won't be getting a full size of something. You will be getting a small sample size of something.
I'm all about seeing what I can get when it comes to some free makeup samples. I think it's really fun to play and try different products. I love that we have access to getting makeup samples from amazing brands and companies. These places would love to have YOU as a loyal customer. I love that they want to do what they can to get some makeup into your hands for you to try.
Please don't forget to join my Daily Dose of Style FACEBOOK GROUP! This has turned into my favorite spot online and I love sharing there every single day! It's been an outlet for me to be open and honest about my fashion loves! It's a great place to learn new things, so I hope you come on over! I'm also going to be starting a kid fashion one soon, too!
Loving this Fashion Over 40 – Daily Dose of Style Facebook Group (that I would LOVE for you to join) and I share trends and styles every single day in there, along with the best sales online for fashion. I fully believe that you can and should be able to look your best without breaking the bank. You want to feel confident and beautiful and you CAN! I hope my info helps! We have a ton of fashion fun in there! And you don't need to be 40 years old!!!!!!!

HEAD ON OVER AND JOIN US HERE!!! I also share beauty tips there, too. Love your support and let me know what it is you're looking for, too!
Make sure you share with me if there's something you love and I missed it on the blog! See my last post on my Vineyard Vines Bathing Suits! I'm all about sharing everything I can when it comes to fashion and beauty! Hope these posts help you out!
Disclosure: Affiliate links used in this post.