My feet are already crying tears of say-it-ain't-so! I've pressed pause on my manicures and pedicures and have turned to just doing them at home for now.
If you're like me, you're going to need pedicure products for your at home pedicures. I've been sharing tips and advice for this new frontier ahead and how to get all of our spa services and beauty services still done, but at home.
Pedicure Products for At-Home Pedicures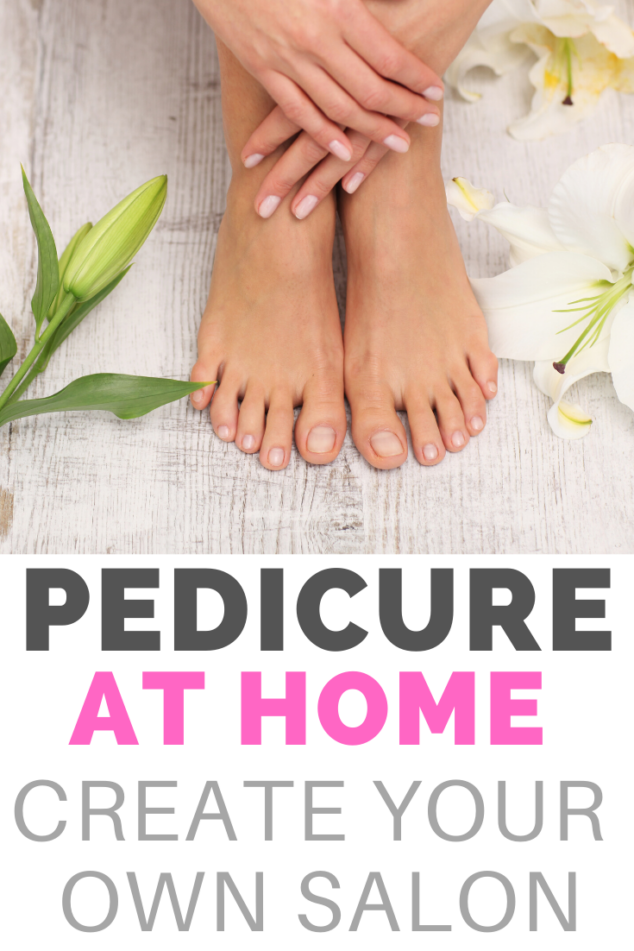 Getting a pedicure was like yoga to me. I was able to just sit and relax and do nothing for 30-40 minutes. I enjoyed the pampering time by myself because I don't normally get this time. I loved being able to scroll through my phone and just close my eyes and relax. Even as I'm typing this blog post, I'm sad that these little luxuries have to end for now.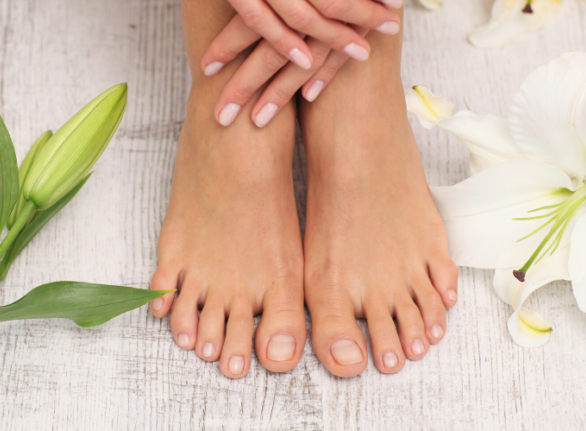 My new reality is being on the hunt for pedicure products that I can bring into my home. I know that my pedicures won't be nearly as relaxing or as amazing as they are at the salon, but I do know that I will (at the very least) have pretty toenails at the end. OK, let me rephrase that… pretty enough for me to wear my sandals.
So what do you need when it comes to home pedicure products and the best pedicure supplies?
Let's get your feet smooth and exfoliate and beautiful with these best products for at home pedicure.
Clarisonic Foot Exfoliation Brush Head Replacement – $32 This just looks like it would be comfy on your feet! Make sure you exfoliate your feet with these pedicure tools. This machine easily explains how to exfoliate feet.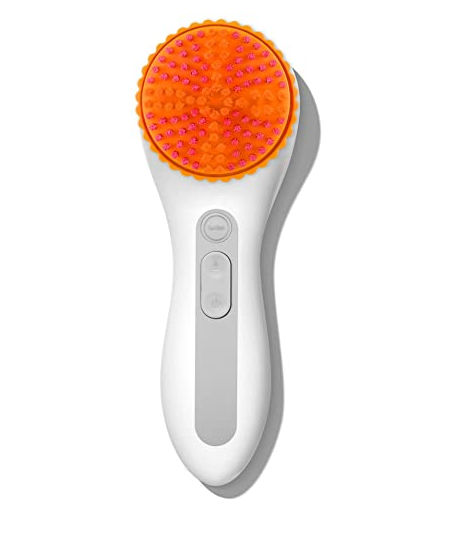 The Clarisonic Pedi Wet/Dry Buffing Brush Head is a combination of short, rigid filament bristles and longer flexible bristles to thoroughly exfoliate and buff dry, cracked feet. For use with Pedi and SMART Profile devices.
Exfoliates and buffs rough, dry areas of feet for a soft, supple and sandal-ready result.
Use a moistened Pedi Wet/Dry Buffing Brush Head to massage into skin for 2 minutes on each foot.
Pumice Stone $5.99 – My mother in law has one of these and I've always thought they were very cool and very interesting to try.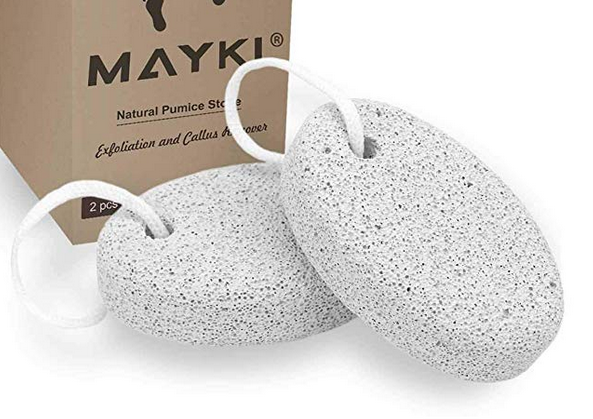 The use of pumice stone to remove foot callus can be traced to ancient Greece.It's the most natural and healthy way to care your foot. It can not only give you the best exfoliant but promote blood circulation, relieve fatigue and improve sleeping.

【Easy to Use & Handle】The mini compact size of our pumice stone make sure it's easy to use even by one hand; The rope on the pumice stone help you to handle it during the exfoliation and easy for daily storage – you can just hang and air dry it on the bathroom.

【Remove Callus In More Efficient Way】The numerous and random small holes on the pumice stone can scrub your skin with no dead angles. Effectively soften and remove dry/hard skin, remove callus and make your body smoothly and shiny.

【How to Use】Pumice stone should be used on wet skin so preferably soaked your feet for some time in warm water to soft skin, wet the pumice stone in soapy water at the same time then rub it over an area where you want to remove callus and dead skin in a circular motion. Afterwards use essential oil or body lotion to care for feet.
Pedicure Callus Remover Foot File $6.99 – This is the part that makes me laugh when the salon does this to my feet!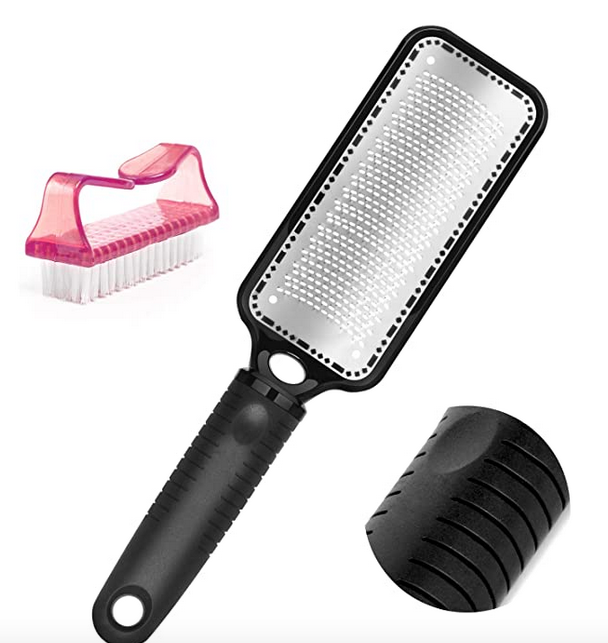 【More Efficient & Work Well in Wet or Dry Foot】This foot rasp blade with wavy pattern surface,which can help you easily remove the callus, cracked skin and dead skin.Giving equal good results on both wet and dry foot.

【Premium Quality Material & Lightweight】The frame is made of 100% professional reinforced plastic and the foot file blade is made of surgical grade stainless steel ,no need to press the file onto the skin when using . Sturdy design it's not easy to break off with long durability. Large yet light weight design allows you to work with ease and gives quick amazing smoothness

【Saving Time and Money】Create your own salon sleek feet from the comfort of your own couch. Better results without going to pedicure salons means you can care for your feet regularly, achieving spectacular results and helps you get your feet soft & smooth.
Conair Foot Spa/ Pedicure Spa with Soothing Vibration Massage $24 – You might not have spa pedicure chairs at home, but you can get around it the best way possible!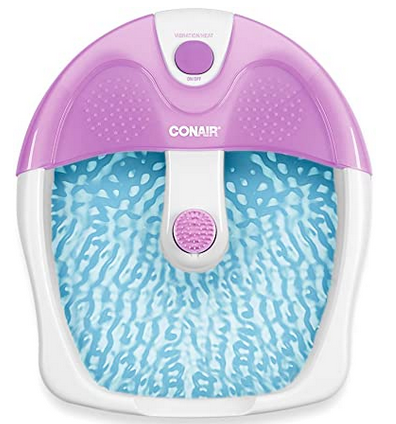 Relax at home with the Conair Foot Spa with Soothing Vibration Massage

Deep pedicure spa basin to fully immerse your feet for full relaxation

Easy toe touch control for foot massage vibration

Foot spa massage attachment and splash guard nodes for extra deep, full foot massage

Foot spa basin maintains your chosen water temperature: cold, warm or hot ** please note this foot spa DOES NOT heat water placed into basin

Removable rollers so you control foot massage intensity

6 foot cord
Pedicure Care Tools- Stainless Steel Men and Women Grooming Kit 18Pcs for Travel or Home $15.97 – This is key to have on hand for manicure or pedicure!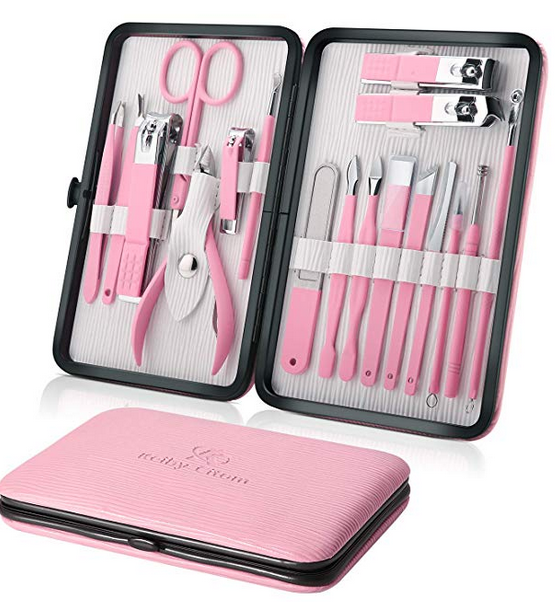 Developing for more than ten years, Keiby Citom became a first-rate company which has specialized in kind of manicure set. All tools are made of high-quality stainless steel with higher strength and hardness, sharp and durable, while the surface layer is made of non-slip natural rubber coating, which is not easy to fall off.

UNIQUE DESIGN: Our nail kit, its highlight is black tools with a pink high-quality Water ripple PU leather texture case, feel comfortable, fashion and practical. This is first time to show on the market. You will be amazing about it. Not only using comfortable, but also easy to trim. It will be an excellent quality gift for Christmas, birthday, anniversary and marriage.

MULTI-FUNCTION: The function of most nail clippers set is centered on trimming nails while our kit has a variety of functions including hand care, foot care and facial treatment .The new tools include mini nail clipper for kids, Acne bowl needle and spiral ear spoon that can meet your all kinds of care needs in daily life.
Amope Pedi Perfect $21 – I love the Amope products! These are incredible!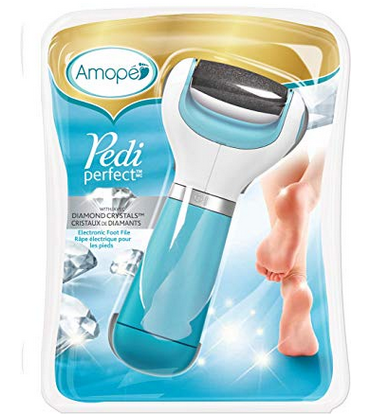 [FOOT SCRUBBER & FOOT EXFOLIATOR]: The Amope Pedi Perfect Electronic Foot File Callus Remover effectively buffs away your thick hard skin to reveal touchable soft, smooth feet

[PEDICURE FOOT FILE]: This ergonimically shapred soft touch handle electronic foot file is the ultimate pedicure tool in your pedicure kit for a great foot spa as it removes tough, dead skin from feet in a safe and effective manner

[REFILLABLE ROLLER – REGULAR COARSE] Refillable Regular Coarse roller head, with diamond crystals, with dual speed that spins 360 degrees for quick results on thick, calloused skin

[BATTERY OPERATED] Battery operated electric foot file with four AA batteries (included)

[FOOT SPA] Complement your at home foot spa experience with the Amope Pedimask (20 Minute Foot Mask) and Amope Pedi Perfect Daily Moisturizer.
Sally Hansen Insta-Dri Anti-Chip Top Coat $4.97 – This is a must have!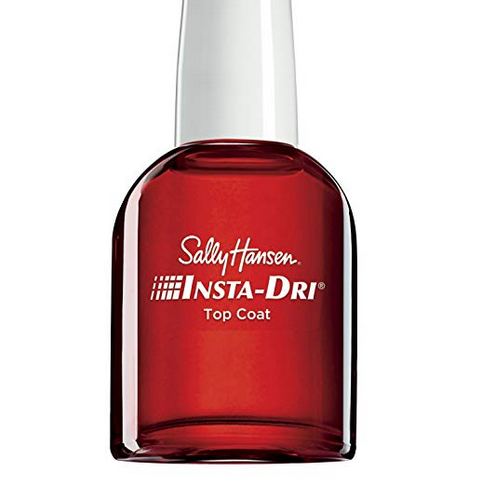 This Color covers in just one Coat, brilliantly

The Perfectionist brush contours to any nail, so Color always glides on precisely, quickly, Flawlessly

It combines beautiful, brilliant shine and super strong wear

Dry any nail Color 30 seconds to set no chip shine up to 10 days

Exclusive acrylic polymer formula hardens and dries any nail Color dry to the touch in just 30 seconds

Double uv filters formula helps protect nail Color
Revlon Base Coat $5.97 – Base coat for your nails.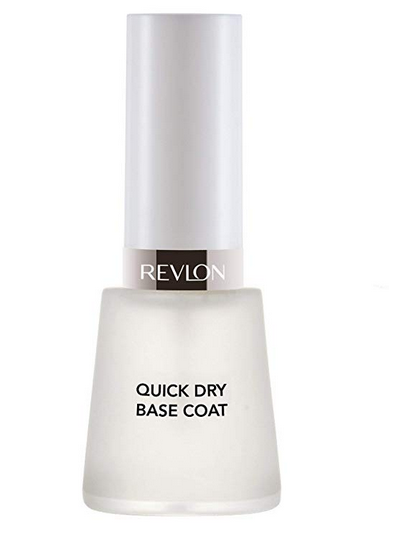 Creates a smooth canvas for even color application

Helps prevent nails from chipping and breakage
I hope these pedicure products help you out with what you need for your at home pedicures. These are the best DIY pedicure products.
You're probably doing lots of beauty things at home right now. Make sure you check out my post on How to Cut Hair at Home.
My Facebook Page for fashion and style has turned into my favorite spot online and I love sharing there every single day! It's been an outlet for me to be open and honest about my fashion loves! It's a great place to learn new things, so I hope you come on over! I'm also going to be starting a kid fashion one soon, too!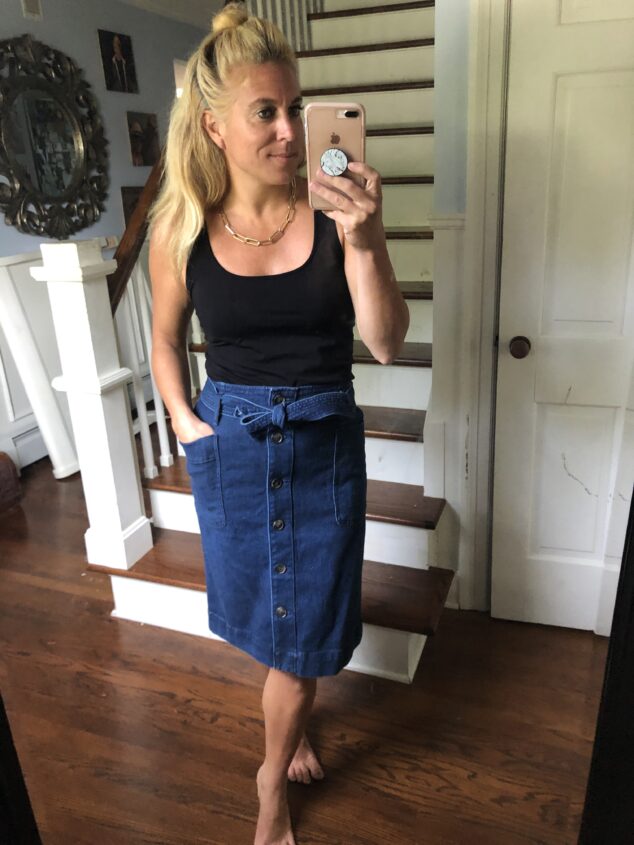 Loving this Fashion Over 40 – Daily Dose of Style Facebook Group (that I would LOVE for you to join) and I share trends and styles every single day in there, along with the best sales online for fashion. I fully believe that you can and should be able to look your best without breaking the bank.
You want to feel confident and beautiful and you CAN! I hope my info helps! We have a ton of fashion fun in there! And you don't need to be 40 years old!!!!!!!

HEAD ON OVER AND JOIN US HERE!!! I also share beauty tips there, too. Love your support and let me know what it is you're looking for, too!
Make sure you share with me if there's something you love and I missed it on the blog! See my last post on my Blonde Root Touch Up at Home! I'm all about sharing everything I can when it comes to fashion and beauty! Hope these posts help you out!