These are trying times, there's no other way to say it. It's a tough time on every level – personally, professionally, mentally and financially. Many of us are overthinking everything right now and it's time to breath in the mantra – how to stop overthinking and relax. You're probably thinking to yourself, "RELAX?" Yes… and I'm going to share ways to make it happen.
How to Stop Overthinking and Relax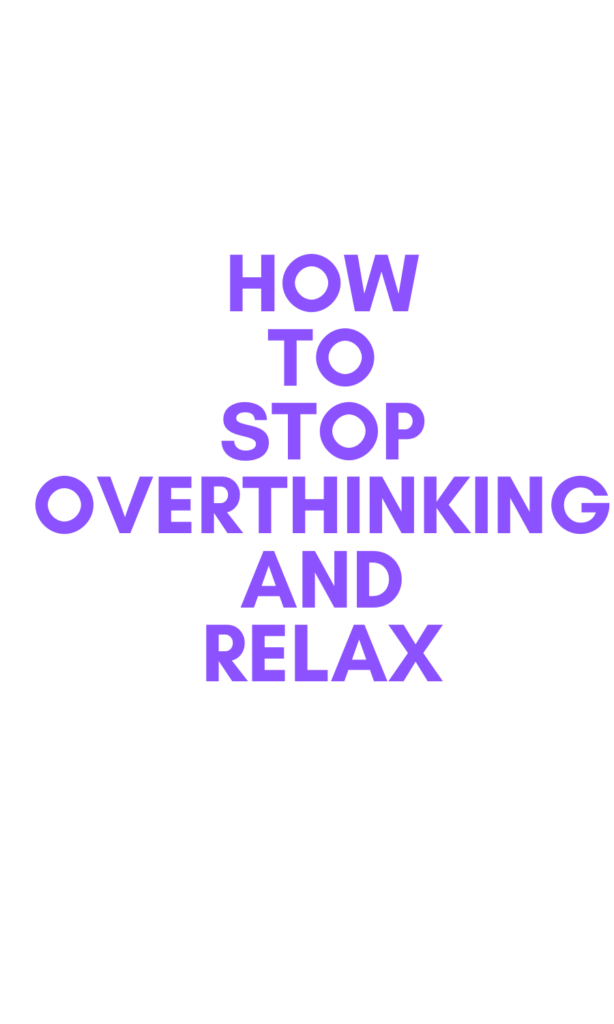 I know it's very easy to tell someone to stop overthinking. It's one of those things that's easier said then done, right? But there is something to it. There is something to stopping the overthinking cycle and honing it back in. We have the power of our minds to stop doing it and I'd love to share with you how to stop overthinking and relax.
Right now everyone has their own personal things that they're overthinking. The one thing about overthinking is that it's individual and different for everyone.
Maybe you're overthinking money.
Maybe you're overthinking how to do distant learning.
Maybe you're overthinking how to work from home.
Maybe you're overthinking worrying about things you have no control over.
Maybe you're overthinking housework or chores or your to do list.
We all have the ability to overthink SOMETHING. I keep overthinking right now how I'm going to keep my 1st grader's schedule moving. I know I'm overthinking it, I feel it on my bones. The funny thing is that when I'm talking it out with my husband, I know that it's silly to be overthinking it. She's going to be fine. There's only so much I can do in a day with her. And everyone else is in the same boat.
But it's the build up to it that is the tough part to get over.
So How to Stop Overthinking and Relax?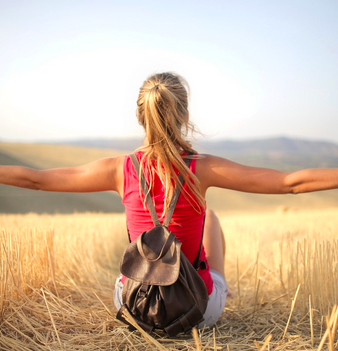 There are a few strategies that you can do to help alleviate for yourself:
1. Have someone to talk to about what it is that you're overthinking. I have my husband that I usually turn to for something like this. Maybe it's your mom, your sister, your best friend or your business partner. It doesn't matter who it is, it's just nice and important to have your person that you can turn to and connect with when need be.
Just knowing that you have an outlet to connect with and work with is always helpful. I always love feeling the "weight of the world" off my shoulders whenever I talk to my husband. Allow someone to help you relax. You don't need to own this entire thought or feeling alone.
2. Try meditation. This is something that was just brought into my life within the last few years. Whenever I feel myself start to GO there with overthinking, one strategy that has helped me is to stop and just meditate. I feel like everyone believes meditation needs to be this 30-45 minute long thing, but it doesn't.
As long as you have 5 minutes to just sit and breath, that's all you need. You don't need to be sitting in a particular posture. You don't need to have certain music playing. You can just sit. You can also download a meditation app to guide you, too. You can check out the app – Headspace. They have a free version, too!
3. Working out. This is my ultimate secret for me personally. Whenever I'm trying to figure out how to overthinking and relax, I workout. I run. I walk. I bike. I do SOMETHING to keep me moving and to get my heart rate up and moving. This helps me to really calm my soul and get myself centered.
I know that many people aren't big fans of working out and that's fine. I think it's key to make sure you're able to just get that blood pressure up and moving. Just get yourself in a forward motion and allow yourself to "check out" and just be with your body for 20 minutes. Even just a brisk walk helps.
4. Go for a drive and listen to some music. In these times it's not easy to just go out with friends or go on a date. You need some time to just be once in awhile. When you start to overthink, it's nice to just get out. One way that has always helped me is to go for a drive and listen to some music.
Blast the tunes you love and just sing out loud or dance along the way, too. It's such a nice escape and if you're looking how to stop overthinking and relax… there's nothing like music. Think about your fave song that you could listen to on repeat, it's such good for the soul.
5. Cook or Bake. There's something magical about being in the kitchen and just being. When you're cooking or baking your mind has to shift to a recipe. You don't have the ability to overthink something else. You need to do measurements and mix and stir and create something. When you start to overthink, another great to to let it go and relax is to COOK!
I love to bring my kids in because it's just an additional distraction that I need. I enjoy just talking with them and letting them help me out. We end of laughing and just really enjoying the time we're spending together in the kitchen.
If none of these ideas speak to you when trying to figure out how to stop overthinking and relax, ask yourself these questions:
1. What makes you relax?
2. Who do you love being with?
3. What calms your soul?
Hopefully as you see the answers to these questions come in, you'll be able to see what kinds of things you seem to gravitate towards. Let this help you figure out what you could do or starting doing when you feel the overthinking coming on. It's always good to have options and choices!
HEAD ON OVER AND JOIN ME at my private Facebook group called Fashion Over 40: Daily Dose of Style – HERE!!! I'm all about the fashion tips and in sharing what I can. I love sharing daily deals there every single day. I also share beauty tips there, too. Love your support and let me know what it is you're looking for, too!
Make sure you share with me if there's something you love and I missed it on the blog! See my fun post on my Mother's Day Gifts that will Help you RELAX! I'm all about making sure I'm finding gifts that will help me relax this year. I think this year in particular we need it most! Actually… we deserve it the most this year. Hope these posts help you out!