My 15 year old son William was sent the ReST Bed ™ mattress to try out and review a little over a month ago. I can honestly say that he has slept the best sleeps of his life over the last 6 weeks and it's due to the ReST Bed.
ReST Bed Review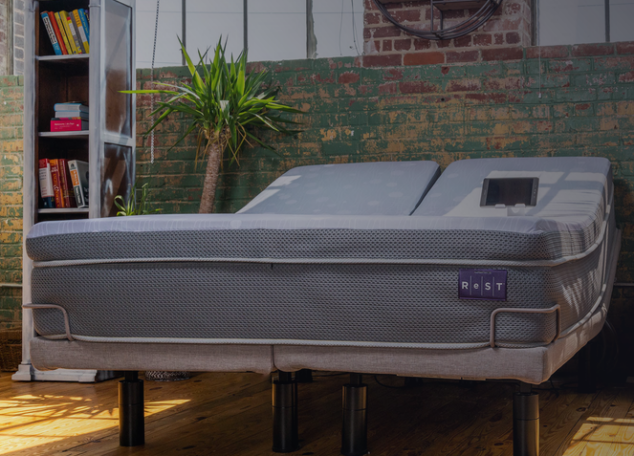 I'm all about getting a restful sleep. Everyone has their particular bedtime and everyone has certain bedtime routines that they follow. Wit our family of 7 – we all have different, yet similar bedtimes and bedtime routines.
I've relied on routines and bedtimes throughout my life as a teen, young adult and now full-time working mom. The ONE thing I've discovered throughout the years is that SLEEP is one of the most important things you can give and do for yourself. It's just making sure you're getting the BEST kind of sleep possible.
William (my oldest) is a big athlete and sleep plays a major part in his training and recovery. This is where ReST Bed ™ comes into play. The ReST Bed is helping him to achieve is athletic goals because he's giving his body the best kind of sleep it can get.
Sleep gets you ready for the day.
Sleep rejuvenates the body, mind and soul.
Sleep rests your body.
When it comes to athletes (regardless of age) – sleep is key. Athletes have bodies that are working every single day. They have intense workout schedules that really take their bodies and minds to the limits. It's vital for them to get a solid, healthy and restful sleep.
My son William is a competitive swimmer. He runs, bikes, rows and plays lots of extracurricular sports. He was just awarded 1st Team All-State in Rhode Island and would like to swim in college. He has goals set for himself for swimming and school that require many things for him to accomplish them – sleep being one of them.
When it comes to sleep, he's always had a tough time with it. Since he trains up to 2-3 hours a day, even during quarantine time right now – he's still running, lifting and conditioning his body… he's working. He fuels his body with all good things. He takes care of himself, but with sleep  – it's always been tough.
When I first heard about the ReST Bed ™ I was intrigued specifically for him. What was it that caught my eye?
Sleep is a dynamic event. As our bodies are constantly changing while we go through this thing called life, why not have a bed that can change and adapt with us? Our unique, patented technology is like nothing else in the world.
The ReST Bed™ has improved the quality of thousands of our customers' lives by sensing their unique body pressure and adapting customised pressure relief like nothing else they've ever experienced before. You can literally feel the difference overnight, and in the morning you'll wake up refreshed and ready to take on the day.
I loved reading that the ReST Bed ™ improved the quality of lives by customizing your individual sleep. William's never had something like that before and I thought it would be perfect for him and his growing body.
Essentially what makes ReST Bed™ so incredible is that it senses pressure and automatically responds. It's as simple as that for a person. It has customizable support for five individual body zones allowing you to have a perfect and restful sleep. It's amazing to think that it's AI-powered automatically for real-time firmness adjustments throughout the night.
I took some time with my son William to walk you through his bed. He has a twin size bed (he shares a room with one of his brother's), so this size works for our living situation. I know that it's easy to share in a blog post what it is that I love about the features if this bed, but I thought it would be great for you to hear from William, too.
Just to recap some of the TOP features for you if you're thinking about getting a ReST Bed™ for you or someone in your family:
Manual Mode – Targeted, customized and 100% all about your comfort. Change support for five separate zones of your body: head, shoulders, lumbar, hips and legs. Memory locks the setting until you choose to change it.
Auto Position Mode – No remote controls to change during the night – position-based comfort, fully customized, without waking up. Provides unique memory settings for back and side support. As you shift during the night, the bed automatically detects your current position and will instantly adjust to that pre-set support.
Automatic Mode – Simple, effortless and smart. Empowers you with the ultimate tool –Select your preferred level of support and fall asleep, the bed will do all the work automatically for you – like a fairy godmother tending to your every pressure relief need throughout the night.
I know I touched upon this in the video about the ReST Bed™, but let me walk you through some of the features of the actual mattress, this is what helps set it apart, too: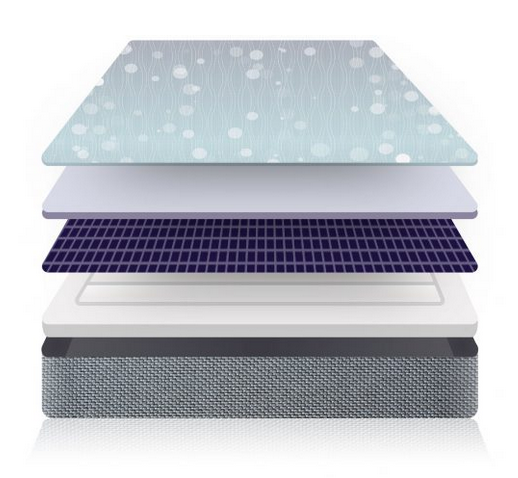 1. Sleep Skin – Performance cooling fabric similar to athletic clothing material tops the mattress, in a full removable and machine-washable cover to ensure a temperate and refreshed sleep.
2. Comfort Layer – 4-inch cooling gel-infused memory foam provides a pressure-relieving comfortably surface, that allows you to feel the bed adjusting beneath you while the gel-infusion molecules transport heat away from the body.
3. Smart Sensor – Scientifically designed anti-microbial knit blend fabric form ~1000 data point grid per side of the bed. The undetectable, flexible sensor delivers your unique pressure data to the pump and connected app.
4. Air Chambers – Five individual medical-grade polyurethane air chambers. This highly resilient material and RF welded seams prevent any slow air leaks.
Pretty amazing, right? The BeST Bed ™ is a SMART BED to the core (pun intended). But truthfully, it really is a smart bed. It detects everything for you without you thinking about it. Also – remember you have have the APP that you can use along with it.
Their cloud based app can be downloaded on the Google Play and Apple App stores for use with your iOS or Android personal device. The app can link to your smart home devices to improve your sleep experience (i.e. change the Nest thermometer temperature, turn off the TV if you fell asleep with it on, etc.). We're talking SMART here.
You saw my son William walk you through some of his favorite features in the app. It really is an amazing add-on feature to have and to track exactly how your sleep is performing. For someone like a teenager – it's wonderful for him to see his patterns and be able to adjust as he see fits, too.
Here are some examples of some screenshots from the app itself: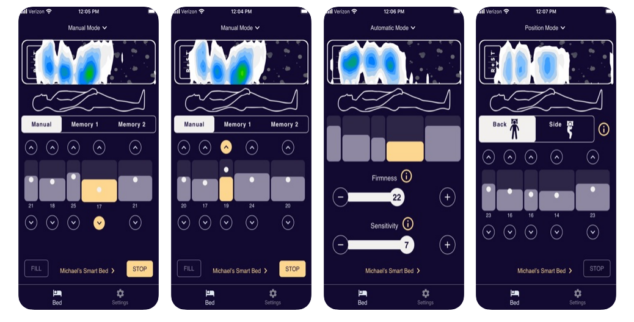 If you're looking for a smart bed, this is a great option. I know it's a bed that will help my son achieve what he needs to achieve. If you're an athlete or if you're someone who is looking for optimal sleep, check out the ReST Bed™ .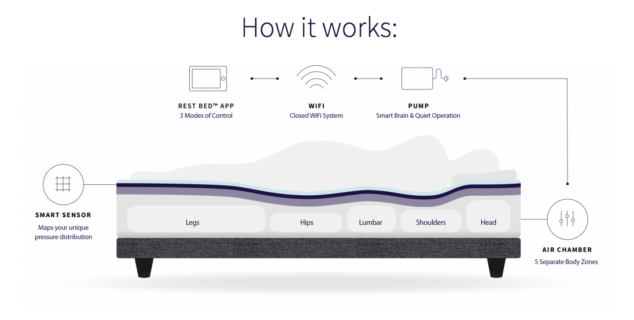 I mean… it has the ability to read 2,000 pressure points!
It's also worth noting that The ReST Bed™ is backed by a 90-day money-back guarantee trial period as well as an industry leading 10 year non-prorated warranty. Their modular design means you never have to buy another mattress again.
It really is "the smartest mattress on the planet."
Take the time to meet the athletes who love it, too!
Thank you to ReST Bed™  for sending William along one to review. All opinions are 100% our own.