I wrote a post last week on 50 Questions to Ask Your Husband. I had a BIG (in a good way!) response from it, but lots of people were asking for an edition on Husband and Wife Questions. Since I'm all about the fun in asking people questions, your wish is my command!
Husband and Wife Questions
OK, when it comes to husband and wife questions, I don't want to start ANY fights! LOL! I just want you to have some good old fashion fun with this. I've always been someone who finds it fascinating to see if people i your life pick up on little things about you.
When you're married to someone, you should be pretty in-tuned with what's going on in their lives (right?). I've always just found it interesting to see if my husband knows things about me that I haven't shared with him. So just so you know, I experimented these questions out on him first.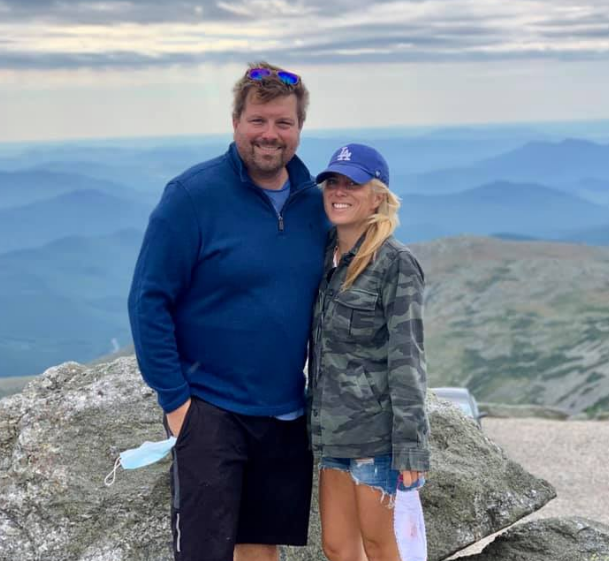 I also had him come up with some questions, too! It was fun to see what he came up with because they were things I hadn't thought about. I combined all of our husband and wife questions into one big post, just to make it easier for people.
My hope is that you will have some fun with this post! My hope is that your kids will see you laughing and joking with each other! My hope is that you will see just how much you both love each other because you know so much about each other.
Are you ready for a little FUN?
How does your spouse take their coffee?
What was the name of the high school your spouse went to?
What street did your spouse grow up on? (If there were multiple, can you name one?)
What did your spouse's parents do for a living?
How old was your spouse when you met?
What TV station is your spouse most likely to have on?
What dessert is your spouse most likely to order when you're out?
Where did you go on your very first date?
When did the two of you meet for the very first time?
What shampoo does your spouse use in the shower?
What does your spouse do every single night before bed?
What's the one place your spouse wants to travel to but hasn't yet?
What's your spouses favorite football team?
How long has your in-laws been together?
When is your mother-in-law's birthday?
When year was your spouse born?
Where was your spouses very first "real" apartment?
Describe a basic outfit your spouse would wear.
What would you spouse order at a Dunkin'?
How would your spouse taken his/her bagel?
What kind of pizza would your spouse eat?
What's your spouse's dream car?
When your spouse is upset – what's the first thing they do?
How old was your spouse when you got engaged?
When did you first meet your souse's family?
What's the one thing your spouse makes that you love?
On a scale from 1-10 (10 being the best) how organized is your spouse?
What season is your spouse's favorite?
Who is your spouse most likely on the phone with if it's not you?
When did you know you were in love with your spouse?
Who said I Love You first?
Who asked who out first?
Where did you have your very first kiss?
Who is most likely to clean the house first?
What elementary school did your spouse attend?
Where does your spouse buy most of his/her clothing?
Who spends the most?
What's your spouses favorite color?
What's the name of the cologne or perfume your spouse wears?
What's the #1 thing in life your spouse would love to get?
Where was the first place you vacationed together?
What's one thing your spouse has done that surprised you?
What's one thing that irritates you about your spouse (be nice!)?
What's the best thing about being married to each other?
When have you had to rely on your spouse the most?
Who wanted kids first?
Where does your spouse get their hair done?
If you're out at a restaurant, what drink would your spouse order?
What was your spouse's very first job?
What's your spouse's favorite ice cream flavor?
OK, there's the list of Husband and Wife Questions! How did you do? My husband and I did pretty well, we knew about 75% of the answers! Some of them we were laughing about because we each had different memories of the same experience.
I hope this made you smile and laugh. I just wanted to share something in good fun that I do with my husband. I'm telling you – my kids get more of a kick out of it than we do! They start cheering for one of us and get upset when one of us doesn't know the answer immediately!
Make sure you take some time for you and your love. I feel like we're all so crazy right now and busy in our lives that it's tough to do. We are being tossed in many directions right now and the love you have for each other is going to get you through these crazy, unsettling times.
Make sure you check out my Instagram page for more fun in the McClelland family! We share it all over there, too!