Looking for some super easy, but super cute hairstyles? Here's how to do a ponytail twist hairstyle on your hair or someone else's hair. I'm obsessed with this hairstyle because I think it's so cute and it's just so easy to do once you get the hang of it.
How to Do a Ponytail Twist Hairstyle
Before I kick off the tutorial on How to Do a Ponytail Twist, I just want to let you know up front that I'm not an expert when it comes to hairstyles. I started doing easy and simple hairstyles on TikTok and Instagram because these were the only hairstyles I knew how to do. I never could get intricate braiding down, so I had to go with what I could figure out.
The best part of sharing so many of this super easy hairstyles was that I found out I'm not alone. Moms and dads of all ages were reaching out saying that they were looking for the same kind of hair content. I was so happy to be able to share what I love to do, but in a super easy way.
I started doing this ponytail twist style on Victoria's hair as soon as she had hair long enough to twist! I've always loved this style because it's easy and when she wouldn't sit still for me, I was still able to somehow get it done. I've happy to walk you through this style and really show you slowly how to do a ponytail twist because sometimes when I do them on Instagram ad TikTok, they're too fast!
I'm excited that we started our YouTube channel (love for you to subscribe!) where we're able to slow things down and really walk you through the actual steps for each specific style that we share. When you're asking yourself how to do a ponytail twist, it's important to remember to take it slow at first and watch my video as you process through each step. It's simple once you get it, I promise!
Here's How to do a Ponytail Twist:
As you can tell from this style, there's basically (2) steps that you really need to do:
Know how to create a ponytail
Know how to twist it through
It's a pretty simple hairstyle tutorial when you stop and look at it, but when it's complete and done it looks so much more complicated than it actually is. I love these kinds of hairstyles because I almost feel like it's my little secret. It looks really great, but it's also super simple.
I know when it comes to sharing how to do a ponytail twist, you need to make sure that the hair is brushed through. It doesn't matter if you have straight hair or wavy hair, you just want to make sure that the hair is brushed through with all potential tangles and knots out of it.
I'm always asked about the hair products we use. I'm going to be sharing more and more of them as we go along this year, too. I'm actually in the process of working on a blog post that I can refer to, too!
Here are (5) Products I CAN'T LIVE WITHOUT!
BRUSH – Make sure you have an amazing brush for your child's hair. The thing with brushes is that depending on the texture of your child's hair, it depends on the brush you'll need. I recommend this Olivia Garden Round Brush with ionic and boars bristles. It works amazing to get out tangles and snarls.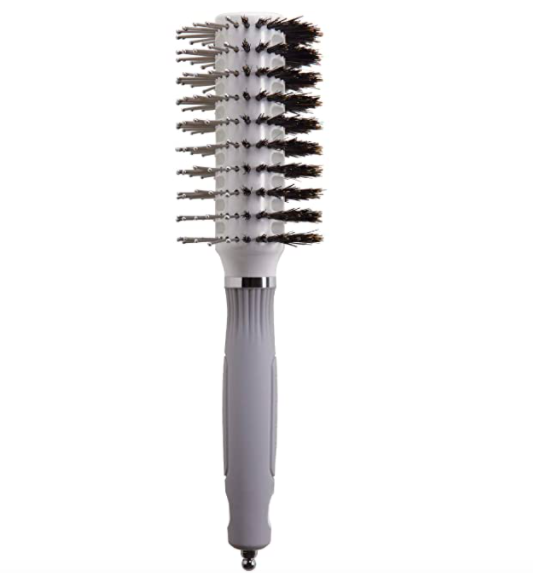 Conditioning Mist – You need to have a good product that can keep your child's hair smooth and tangle-free. I'm obsessed with Pantene's Conditioning Mist. It's like a magic spray. I don't know what formula is inside of it, but whatever it is – it works like a charm on Victoria's hair.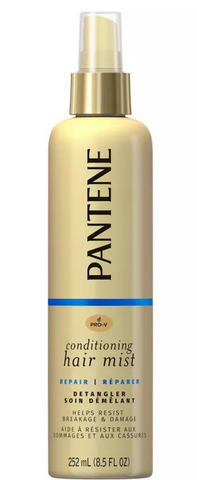 Small Elastic Bands – These are one of the best things to have on hand because many times you're using bulkier elastics and it's tough to keep them in place in the hair. This way your hair can have smaller elastics. You can find about 500 for $5! Check out these elastics that we use.
Moroccanoil Hydrating Styling Cream – I love this product!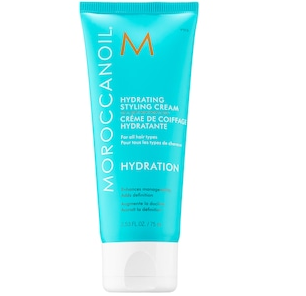 What it is: A leave-in hair styling cream that's infused with argan oil and anti-static ingredients to condition, hydrate, and reduce frizz.
Hair Type: Straight, Wavy, Curly, and Coily
Hair Texture: Fine, Medium, and Thick
Key Benefits: Prevents Dryness, Fights Frizz, and Maintains Hold
Formulation: Cream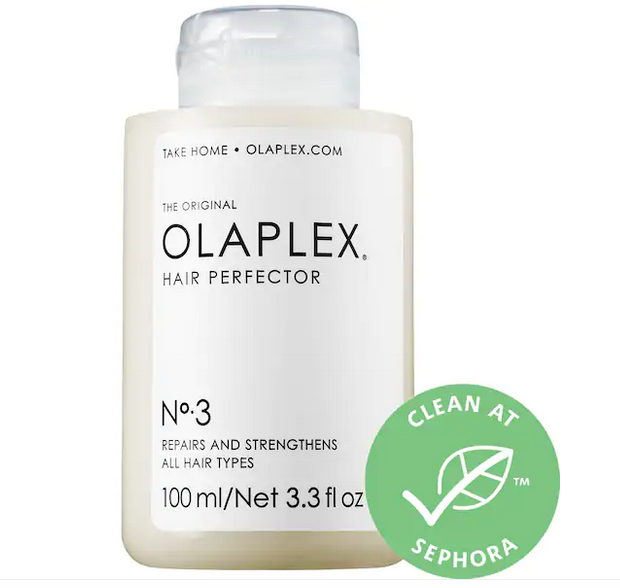 A concentrated treatment that strengthens the hair from within, reducing breakage and improving its look and feel.

Key benefits:
– Addresses damaged and compromised hair
– Strengthens and protects hair structure
– Restores healthy appearance and texture

If you want to know more…
No. 3 Hair Perfector is not a conditioner, it's an at-home treatment that contains the same active ingredient found in all professional Olaplex products.
Created by two of the top PhD's in chemistry and materials science, Olaplex products feature first-of-their-kind, patented, bond-building technology, which relinks the broken disulfide bonds caused by chemical, thermal, and mechanical damage to the hair.
This formula is made to work with every hair type, providing real, structural repair that works from within.
Hoping you love this hairstyle as much as I do!
I've also created a blog on 7 Ponytail Styles to Get You Through the Week!