When it comes to dinner and you don't have the time to marinate or even know how to properly season something, Niman Ranch has you covered. We had for dinner this past week Niman Ranch's Sea Salt and Cracked Black Pepper Pork Loin Chop and it was INCREDIBLE.
Sea Salt and Cracked Black Pepper Pork Loin Chop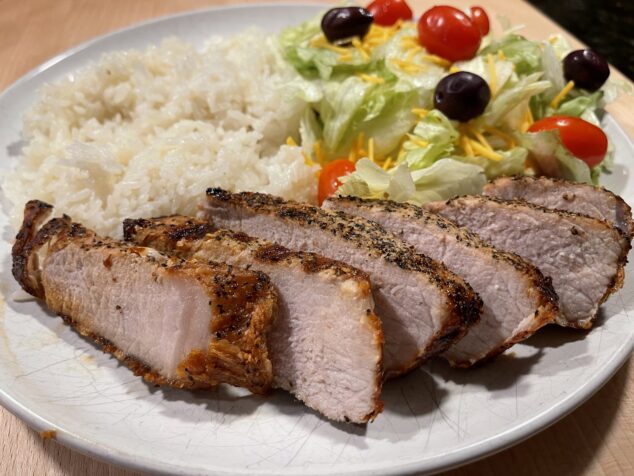 The reason I loved this Sea Salt and Cracked Black Pepper Pork Loin Chop so much was because Niman Ranch took the hard work out of it for me. I didn't have to worry about making sure I was seasoning the meat correctly. I'm someone who isn't the most proficient in the kitchen when it comes to marinades and seasonings, so I love when that step is taken off my plate (pun intended).
I've been a Perdue Farms ambassador for over a year now and the one thing I appreciate about them is that they truly love the brands that they work with. I had never heard of Niman Ranch before I started working with Perdue Farms. The second I tried one of their products, I was hooked as a customer.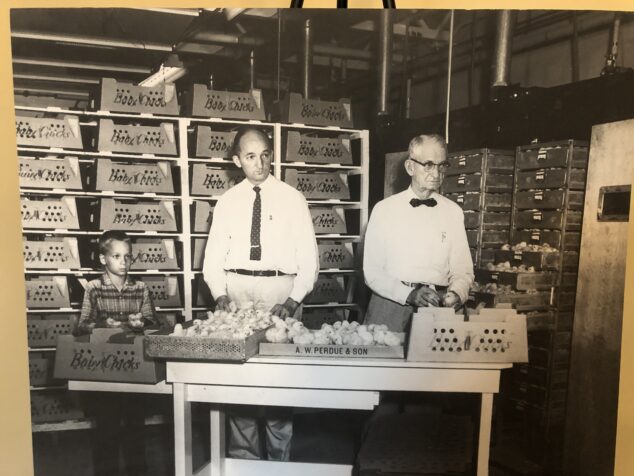 If you're not familiar with Niman Ranch, let me share a little bit about them with you!
The Niman Ranch network of more than 750 small, independent U.S. family farmers and ranchers adhere to some of the strictest animal welfare protocols in the industry to produce the finest tasting beef, pork and lamb available. What makes Niman Ranch special goes beyond our strict protocols and certifications. Whether they're raising hogs, cattle or lamb, the community of Niman Ranch farmers share a commitment to traditional farming—raising livestock with care, the way our parents and grandparents did and supporting rural communities.
Perdue Farms has 81 of their products on their website that are incredible and all worth trying for you and your family.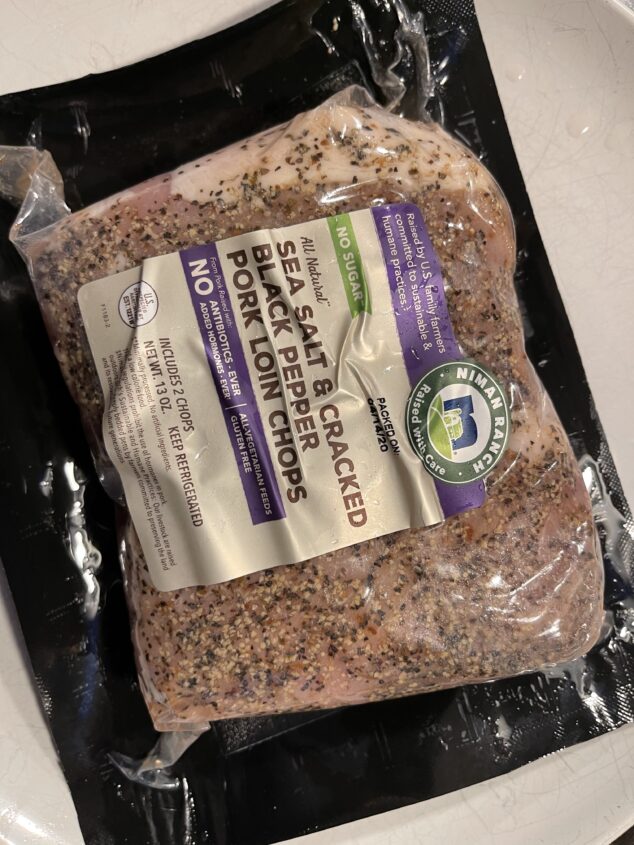 Ingredients: Pork, sea salt and black pepper
Our salt and pepper loin chop is the No. 1 selling seasoned pork chop in natural grocery stores across the country! Our heritage pork is hand seasoned on both sides with sea salt and freshly cracked black pepper, making it the perfect no-fuss meal for dinner any night of the week. Simply remove the pork from the package, cook and serve.
I grabbed my NEW Ninja Foodi XL Smart Grill to grill these babies up!
What's incredible about the Smart Cook System is that with it's 4 smart protein settings, 9 customizable doneness levels, and the Foodi Smart Thermometer, the innovative Smart Cook System allows you to achieve the perfect doneness from rare to well at the touch of a button without the guesswork. Just select your protein type and desired doneness, insert the thermometer, and the grill does the cooking for you—it even lets you know when it's time to get your food.
What does this mean for me and my dinner?
I don't have to season.
I don't have to worry about undercooking or (my husband's worst fear) overcooking.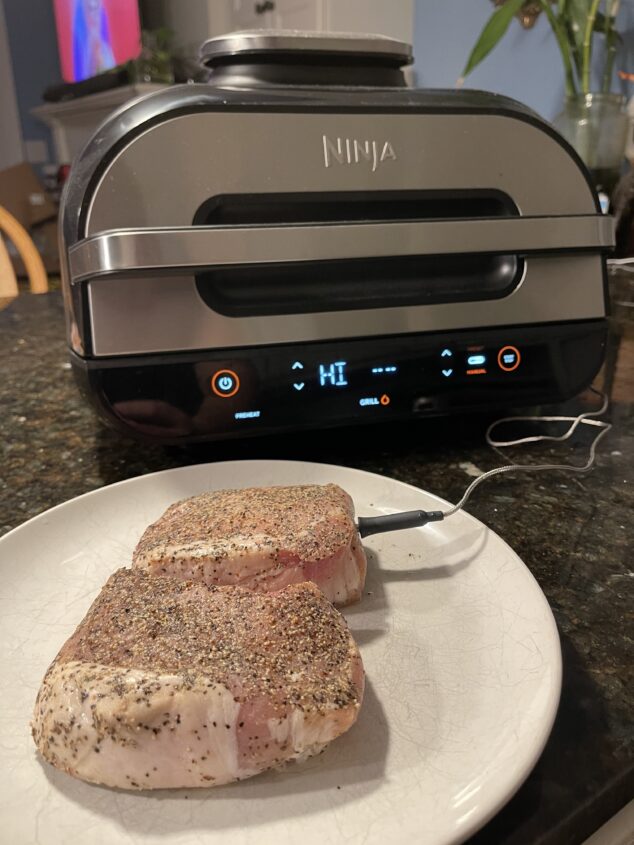 The loin was such a great size, too. It was perfect for a hearty dinner.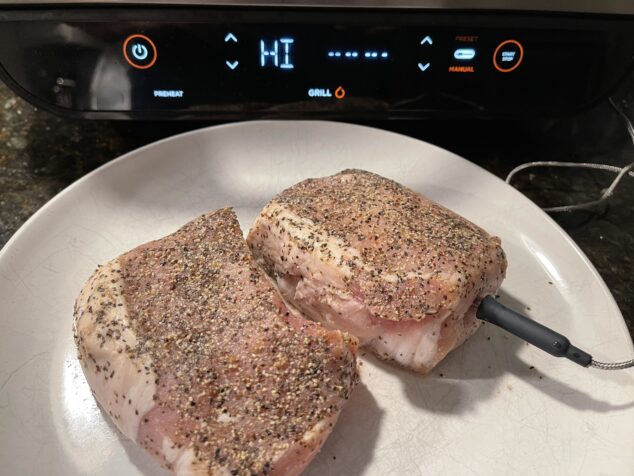 There's a temperature probe, so when it beeps – you know it's done and perfect! The second I heard the beep, I knew the Sea Salt and Cracked Black Pepper Pork Loin Chop was done.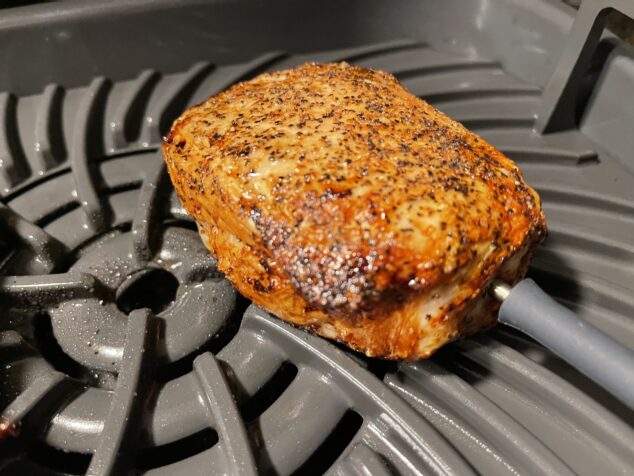 When I'm plating dinner I always love to have side dishes. Two side dishes that everyone in my family loves are rice and salad. it was the perfect pairing for this incredible piece of meat.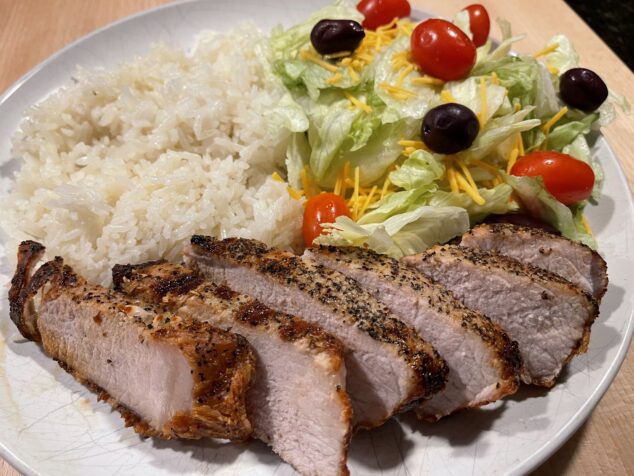 While you're here, check out my Niman Ranch Angus Beef, too!
Check out the Perdue Farms site to see all of the options they have for their customers. ALL delivered right to your front door!