Looking for Catholic First Communion Dresses? There are so many beautiful options out there for your little girls. One of the most common questions is where to find first communion dresses. Here is where you can find beautiful traditional first communion dresses for girls.
Catholic First Communion Dresses
First Communions are happening this spring and it's a blessed and special occasion. If you're looking for First Communion dress options, I've got a bunch of them for you. These are all sweet and cute and fashionable for your little one to use.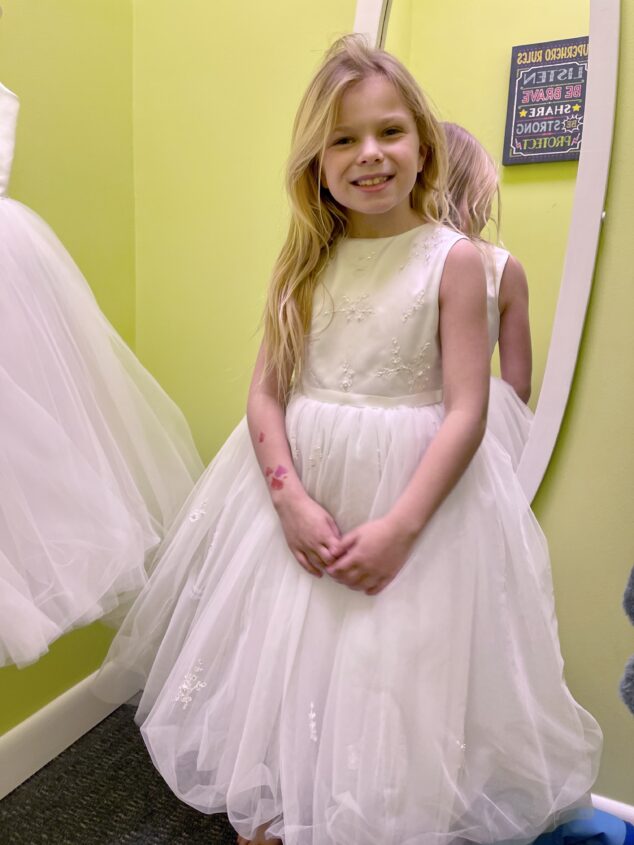 We went shopping for Victoria's first communion dress recently and it was the best time in the world. After having 4 boys, this was such a treat for me. I've never had to shop for Catholic First Communion Dresses before, so this was really just a fun mom and daughter experience for us.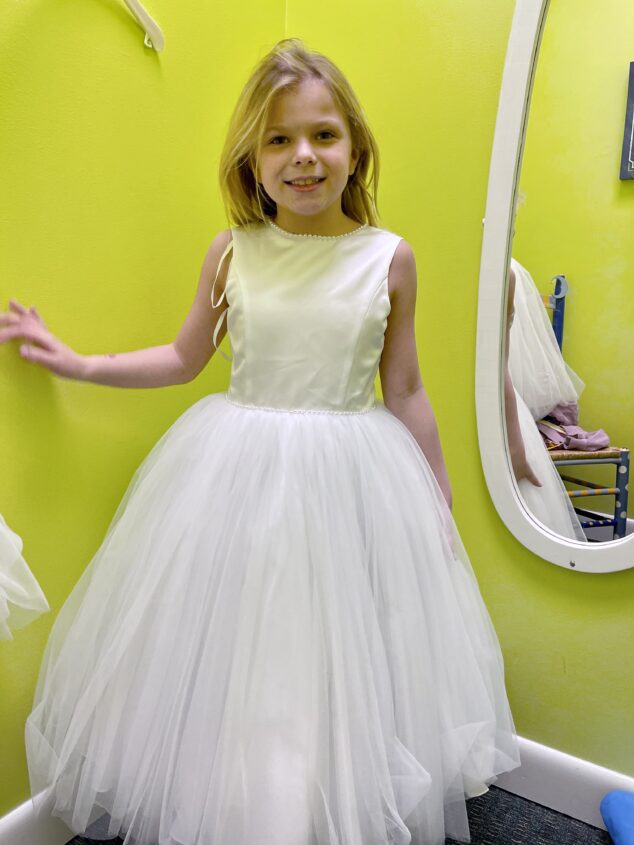 Where To Find First Communion Dresses
If you're looking for First Communion Attire, these shops and boutiques sell the most gorgeous Catholic First Communion Dresses. Next time you hear someone ask, "Where can I find First Communion Dresses?" send them to this post: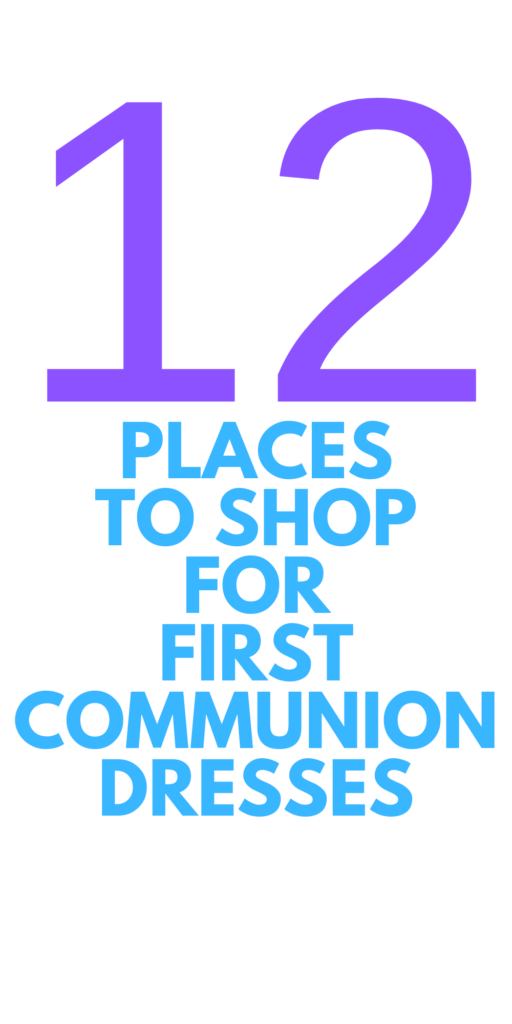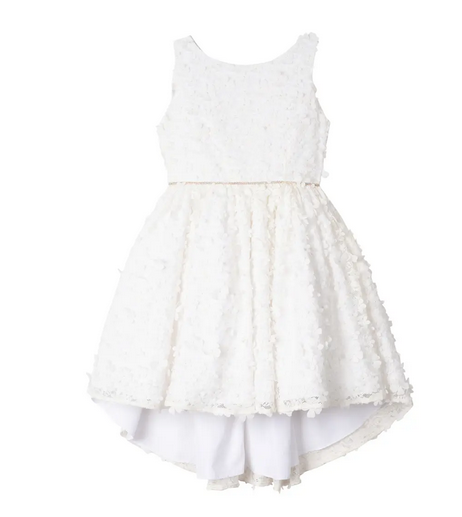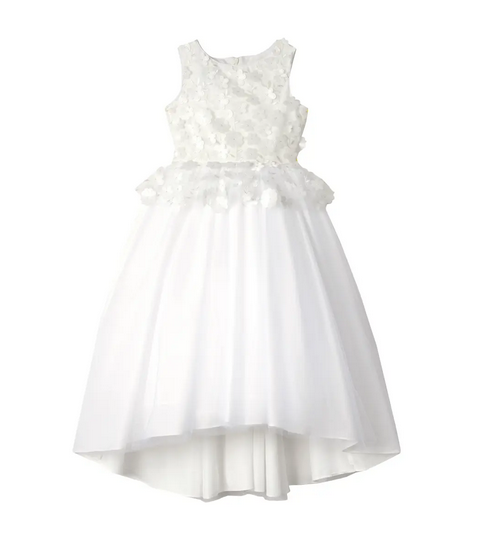 What To Look for When Shopping for Traditional First Holy Communion Dresses
When you're shopping for Catholic First Communion Dresses it's important to keep a few things in mind. Usually this is the very first "fancy" dress your child has ever worn and it's a very deal for them. You want to make sure it works for you and for her, too.
COST – The price points for First Communion Dresses vary. You could buy one in the $50 range, all the way up to the $300+ range. Just make sure you have a budget in mind.
COMFORT – You want your child to be comfortable, so make sure it feels good on them. My daughter loved a bunch of the First Communion Dresses that she tried on, but on many of them, the tulle bothered her. I knew she couldn't wear it for the full ceremony, so keep that in mind.
FIT – Make sure the dress fits well. Many times you need to order your dress online, when it arrives just make sure it fits.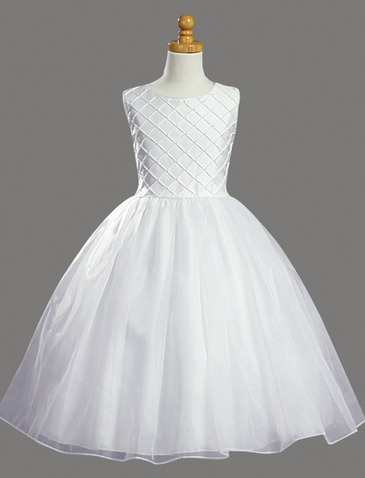 First Communion Attire
What else do you need beyond Catholic First Communion Dresses? When your child is making their First Communion they need more than just the dress. Here are other accessories/items you can buy, too:
White Shoes
Floral Wreath
Veil
White Gloves
White Stockings
White Cardigan
Cross Necklace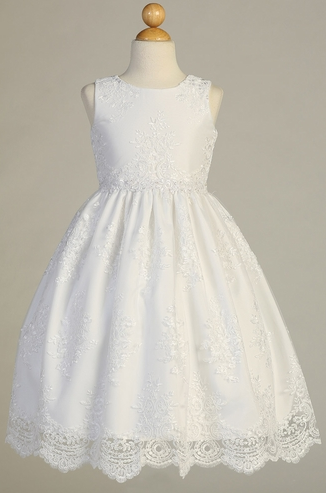 The dress code for First Holy Communion is a tradition that has gone on for years and years. When it comes to little girls it's been pretty classic for years and years. Make sure the day is special for your little one by making her feel beautiful.
Follow me on Instagram where I share new hairstyles every single day that you could style on her First Holy Communion, too. You might want to think about buns and braids for this special day.