If you're seen me on the news talking dorm room essentials, you know that I'm gearing up for my own son leaving for college in two years (and then a son each proceeding year… !). As much as it will be VERY bittersweet for me, it's fun to be able to see what some of the top "must-have" and fun items are for the college kids.
As promised, I let everyone know that I would do a laundry list of must-haves from my segment. If you have any particular questions about anything, let me know because I have been "playing" and testing them all out with my sons.
Here they are in no particular order:
THE EDGE DESK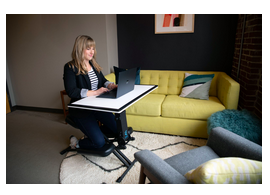 Every college student heading to their dorm room this fall will love adding The Edge Desk to their long study or paper writing sessions.
This flexible, kneeling desk is ergonomically designed to prevent neck and back pain, with the perfect combination of personalization and comfort thanks to its adjustable tilt, angle, seat height and desk height.
Finding the correct combination will help keep the student's neck, back, and arms perfectly aligned by engaging the core and promoting a healthy posture.
The Edge Desk sets up in under 30-seconds and folds six inches flat for easy storage in small dorm rooms. It's also lightweight and portable, so it can easily be taken outdoors for a more relaxing study session.
The Edge Desk system is available for purchase at www.theedgedesk.com in two colors; Platinum White or Satin Black, along with a variety of functional accessories that keep your work necessities close at hand.
WEBSITE: www.theedgedesk.com
MSRP: $399.99
DUNKIN' DONUTS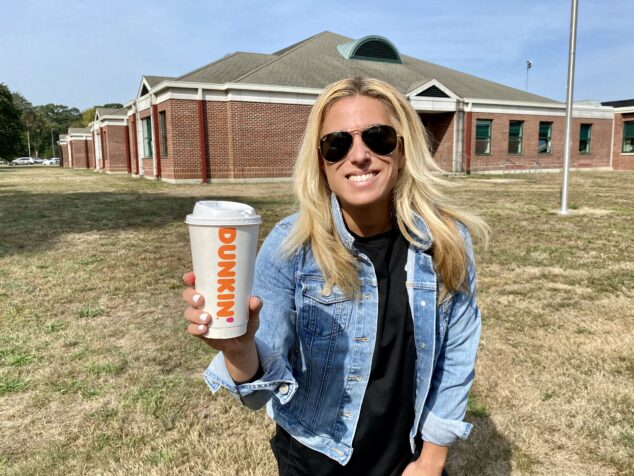 DUNKIN DONUTS GIFT CARD.
FOSTER GRANT KIDS' BLUE LIGHT DIGITAL GLASSES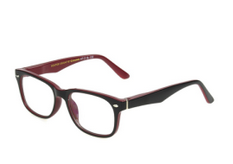 An increase in digital screen time causes eye strain, which can cause headaches, dry eyes and blurred vision.
Foster Grant digital glasses have a patented lens coating to help reduce approximately 30% of potentially harmful blue light. They reduce glare and contrast.
Designed for comfort, feature spring hinges and each pair comes with a soft pouch for when you're on the go.
Available in a variety of colors.
MSRP: $20.95
Buy here.
Pepsi Portable 6-can Mini Fridge Blue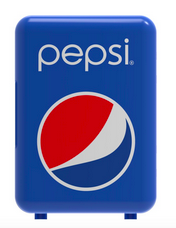 Add convenience and color to your space with the Pepsi Portable 6 Can Mini Fridge.
This compact refrigerator keeps drinks, snacks, small meals and skin care products ice cold, with a fun, retro-inspired design that infuses a little fun into everyday life.
The Pepsi mini fridge is built to last, using the same robust technology that's made Pepsi one of the most trusted names in household appliances for nearly a century.
It's designed with a powerful, whisper-quiet, vibration-free motor, harnessing dependable thermoelectric cooling.
The unit cools down to 27-36 degrees Fahrenheit below ambient room temperature, keeping beverages at the optimal temperature.
Two shelves allow for storing multiple items; a compact, see-through window makes it easy to monitor contents.
The mini fridge can be plugged into a 12V car adapter or a standard outlet with included cords.
DICK'S SPORTING GOODS THE NORTH FACE BACKPACKS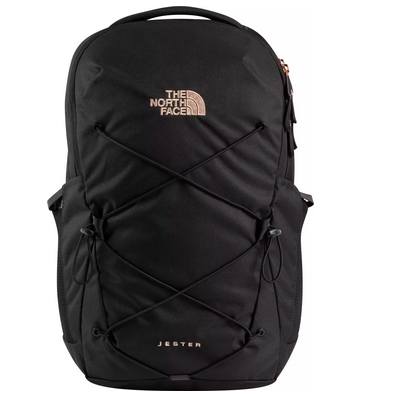 Designed to provide a perfectly balanced carry to prevent the bag from swinging as you walk
Huge main compartment holds all the books and binders needed for a day on campus
Front compartment possesses essential storage features including secure-zip pockets, a tablet sleeve, and a key-fob loop
Padded 15" laptop sleeve protects laptop from bumps and falls
Two external water bottle pockets
Injection-molded shoulder straps
Sternum strap
Comfortable, padded back panel
Highly breathable lumbar panel
Two webbing top handles make the bag convenient to open
Stylish front bungee system provides additional storage
360-degree reflectivity enhances visibility while you're commuting
Cheetos Flamin' Hot Throw Blanket
Decorate your dorm room with this super soft and cuddly throw blanket, which features a design inspired by the iconic Cheetos bag.
Avail at Hot Topic.com $24.90
Smarty JOJO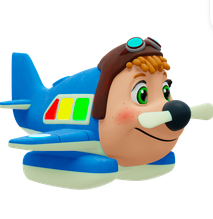 Smarty JOJO teaches preschoolers on-the-go as they zoom through the air with this super-charged learning toy.
Smart Technology identifies colors, "magically" naming the shades where JOJO lands. Kidspeak conversation calls out feelings, helping kids recognize their own emotions.
Fun missions teach directions, shapes and opposites. Motion sensors encourage active physical play as kids learn.
Over 150 random actions and reactions make every experience different Smarty JOJO is bi-lingual.
Kids can toggle between English and Spanish to learn: colors, right and left, up and down, fast and slow, shapes and emotional intelligence.
Ideal for kids 3 to 5 years old.
MSRP $24.99
MAGFORMERS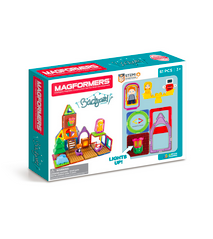 Magformers is perfect for brain development, critical thinking and STEM education. Each geometric shape contains magnets that never reject, so you'll always hear the Magformers click. When playtime is over, use the magnetic power to simply stack and store.
Click! Connect Create! With Magformers Backyard Adventure 61Pc Set, kids can build magnetic houses and invite all your friends to the party!
Create houses and build a playground! Add your favorite characters including Max, Maggie and Minibot.
Where will your imagination take you!? Includes Idea Booklet.
Ages: 3+
MSRP: $74.99